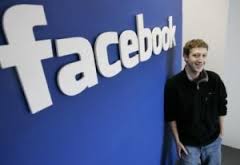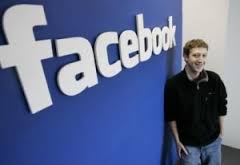 The ever-changing nature of the marketing trends in the social media attracts businessmen and marketing experts all through the world toward the latest changes. It is time to analyze the most effective marketing trends that businessmen use to make their business visibility on Facebook greater than before.
As compared to usual social media platforms, Facebook is rich in the business development opportunities day after day. This is worthwhile to spend your precious time to be aware of the latest yet successful ways to advertise your business by using Facebook.
Be different in all aspects
You have to be different in the routine activities on Facebook so as to grasp the attention of people who reside anywhere in the world.  The most important step toward the success of any business in this competitive business world is to advertise the business in a proper way. Even though you can follow usual approaches to use Facebook to promote many aspects of your business, you could not get the highest possible profits immediately. This is because users of this social media usually do not have an interest to pay attention to the promotional content at any time. On the other hand, many businessmen succeed in their line of business by using Facebook in a different way. They make use of reliable services from qualified marketers who are specialists in techniques to promote the business in Facebook.
People of all ages easily get attracted on the way to remarkable pictures. Users of Facebook feel eager to know further about the content when they seek a catchy picture or a collection of attention-grabbing photos.  If you use this simple strategy in the marketing phase, you will get the finest assistance to reap benefits from the most successful marketing. This is advisable to upload lots of photos that have the best stuff to keep up the overall interests of everyone who listens to them. This is because supporting other users of Facebook to get interests to listen to what you do here.
Understand expectations of target audiences
Well-experienced marketing professionals spend their time to understand the market thoroughly before they begin to provide marketing services. They know the ever-changing nature in the overall expectations of users of social media. Facebook followers fall in love with remarkable photos and videos in recent times. They feel happy to engage in the most recent updates in the form of photos rather than content. The power of visual content gets improved greatly in the business advertisement aspects on Facebook nowadays. This is sensible to get up to date with everything that you wish to share to your friends and followers on Facebook. This is because everyone will listen to a person who discovered and shared the most interesting or useful thing on time.
Some marketers have failed to shine because they do not have interests to be trained the most recent updates in their line of profession. You have to keep up to date with trends on Facebook so as to follow these trends to act in accordance with expectations and requirements of target customers. If you have desired to shine in the business world for a long time, be professional in your approach forever. The most exceptional way to increase your profits in the Facebook marketing is to listen to how to impress those who are budding customers of your business.
Change your way to use Facebook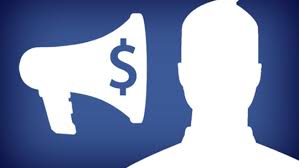 Are you ready to get lots of profits from marketing on Facebook? Be careful to invest your money and time in the marketing approaches since you have to get the best return on investment on time. If you follow the professional guidelines of successful marketing professionals in this social media platform, you will get the greatest support to stand out. This is sensible to use the cover photo to engage in the marketing activities on Facebook in a unique way. Leading businesses from around the globe take advantage of this idea to attract users of Facebook and advertise their business in a distinctive manner.
More than a few types of Facebook posts do not fail to support you get favorable things from this social media in the future.  If you fill in every blank post, you will get satisfied with ever-increasing comments. On the other hand, you have a need to get lots of likes and shares so as to make your business renowned among many users of Facebook.  You can take advantage of "LIKE this" posts to increase the overall possibilities to get attention and likes from others as planned.