Marketing
Contract-Free Services for the Budding Entrepreneur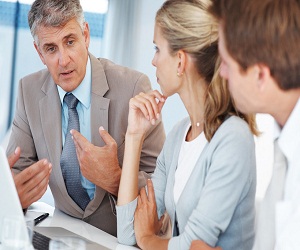 The joys of starting a business are numerous. In fact, 88 percent of entrepreneurs say they are more optimistic about the future when they are their own boss, according to a survey conducted by GoDaddy. However, some of the initial excitement can be overshadowed by the stress of financial burdens. Many entrepreneurs don't get venture capital funding, and money can be extremely tight during the early days of a startup's life.
In this case, choosing services that don't require a contract is crucial to operating within your means while still being efficient. Getting away from contracts allows you the freedom and flexibility to make your own choices and operate on a budget that works for you. Entrepreneurs now have more choices than ever before, so here are a few no-contract services to consider:
Cell Phone Plans
There are a few providers out there that provide no-contract cell phone plans, but they generally don't have the latest phones. However, T-Mobile has done away with contracts and still has all the latest phones for you to purchase, such as the Galaxy S6. The large 5.1-inch screen and plethora of apps available on the Google Play store make this the perfect phone for entrepreneurs on the go. It can do just about anything a laptop can, and it fits in your pocket.
T-Mobile also allows you to ditch your carrier without termination fees. So, if you're currently in a contract with another service provider, you don't have to worry about early termination costs on your old plan or device because T-Mobile will pay your fees up to $650 per line.
Not having a contract for your cell phone means you don't have to wait the standard two years to upgrade your phone or to add or get rid of other lines. You pay a lower cost each month by not having to subsidize the phone cost, which is typically built into the plan. This can help you more easily scale your business and stay up to date.
Email Marketing
Don't waste your time sending out emails individually to people interested in your business. Instead, use an email marketing platform, such as MailChimp. With this tool, you can create visually attractive newsletters for no cost and without signing a contract. If you're on a budget, MailChimp offers an entrepreneur option that allows you to send up to 12,000 emails per month if you have fewer than 2,000 subscribers for free.
There are other options for high-volume senders that support millions of emails a month — and the great news is, there's still no contract. With this type of service, you can cater to your needs from month to month without having to be tied down into one pricing plan.
Benefits
You may think that all employee benefits are stuck in the 20th century, but this is not the case. A company called Zenefits partners with insurance providers to offer a free, no-contract solution for managing benefits and insurance data for your employees. Although you still may have a contract with your insurance provider, you don't need to have a contract to manage these technical aspects.
There are other companies that offer these services in a paid format, but Zenefits seems to have the most all-inclusive solution that includes accessing your health, dental and vision insurance information online, tracking vacation and PTO, tracking time worked and managing stock options.