Technological advancements have surprised the world in recent years by enabling companies to manufacture serious quality products. Wireless chargers are also one of them. They eliminate the need for tangled cords and wires to perform their normal operations. Hence, you can carry them anywhere to charge your smartphones and other gadgets without hassle. A myriad of companies have launched their products into the market to allow users to have a large collection to pick from. We have developed this guide to provide you with the details on the top 8 wireless chargers you can buy in 2023 for optimum benefits.
Best Wireless Chargers
As described previously, a larger collection of wireless chargers are available on the web. However, you cannot buy every product to determine which fits you best. Therefore, we have listed the top 8 chargers in the under-section.
1 – INIU Wireless Charger
INIU comes up with this top wireless charger to cover the iPhone series, including iPhone 14 Pro Max, 13, 12, XR, and XS 8. Furthermore, you can also charge your Samsung Galaxy phones, Z Flip 3, S23, S22, and S21. Also, it covers Google and LG smartphones. Thus, you will face minimum compatibility issues. Additionally, it showcases the following features.
What We Like the Most?
Upgraded Charging Modes
Wide Charging Area
Super Conductor Coil
Tabletop Mount
Self-Adaptive LED Indicator
What are the Cons?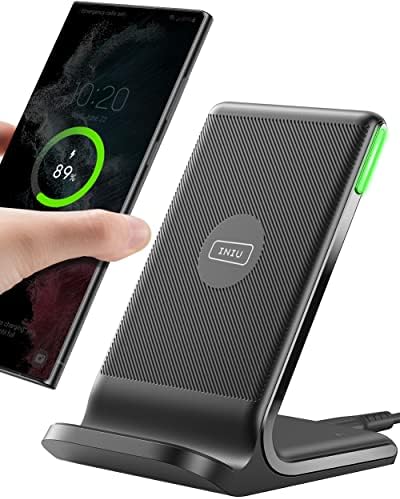 2 – Apple MagSafe Charger
Secondly, we have placed Apple MagSafe Charger in this rundown for its outstanding fast charging capability. This tremendous item is compatible with both smartphones and AirPods. Further, it features a type C wall charger to maintain compatibility with Qi charging. Besides, the design adds beauty to your office and room.
What We Like the Most?
Compatible with iPhone 8 And Later
Ergonomic Design
Lightweight
Eye-Catching Colors
Perfectly Aligned Magnets
What are the Cons?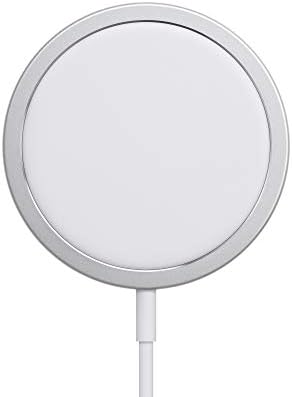 3 – Belkin 3-in-1 Wireless Charger
Similar to the previous one, Belkin Wireless Charger is also limited only to iPhones. However, the best thing about this product is that it can be used to charge AirPods and smart watches as well. The Qi station is designed especially to enable it to charge multiple devices at the same time.
What We Like the Most?
Tabletop Mount
Sleek Body
Stylish Design
2-Years Warranty
Charge Multiple Devices Simultaneously
What are the Cons?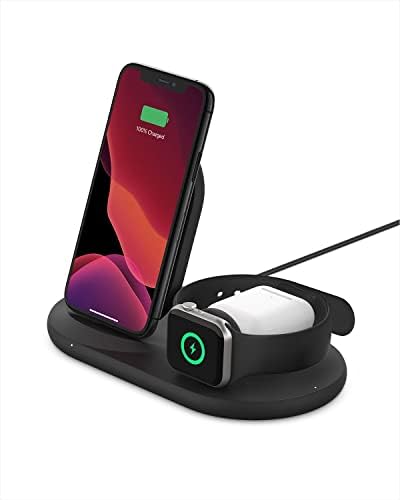 4 – SAMSUNG Electronics Wireless Charger
Fourthly, we have listed SAMSUNG chargers among the top wireless chargers to use in 2023. As the name represents, this product is highly specified to charge Samsung mobiles. Moreover, if you possess iPhone 8 or later models, this item will be the best for you. Above all, the input voltage of 9 Volts results in fast charging.
What We Like the Most?
Can Even Charge Headphones
Fast Charging Capability
Charge Up To 3 Devices Simultaneously
Qi Compatible
Wall Mount Design
What are the Cons?

5 – SAMSUNG Wireless Charger Fast Charge Pad
Samsung wireless charger pad is technically an amazing product that powers your favorite devices. Whether you own an iPhone or Android device, this product is compatible with both. The precise body construction fits even in smaller spaces, so you can take it on a journey to enjoy constant browsing on your mobile.
What We Like the Most?
LED Colors
Universal Compatibility
Slim Design
Adaptive Fast Charging
Sleep Friendly
What are the Cons?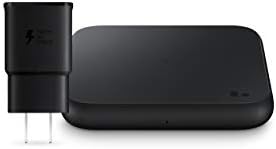 6 – Belkin Qi-Certified Wireless Charger
If you are looking for a perfectly designed wireless charging pad for your smartphones and other gadgets, Belkin Qi-Certified is the top option for you. Additionally, the 10W power is enough to charge your devices swiftly, reducing the time spent streaming live events or watching your favorite movies. Also, it is compatible with every smartphone brand.
What We Like the Most?
Well-Crafted Body
Sturdy Manufacturing
Compatible With Every Device
Safe and Reliable to Use
Lightweight Plastic Cases
What are the Cons?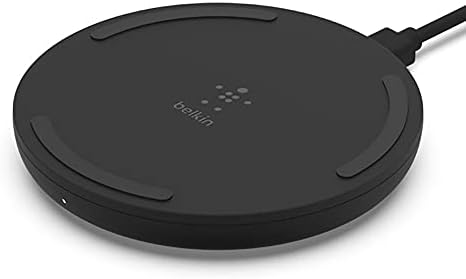 7 – SanDisk Ixpand Wireless Charger
SanDisk is famous for making storage devices, but it has surprised the world by launching a wireless charger in the market. Unlike the traditional counterparts, which are utilized only for charging, SanDisk Ixpand comes with a 256 GB storage device backup to make it work with iPhone and Android. Thus, you can save your essential multimedia files.
What We Like the Most?
Storage Device
Good Compatibility
High-Efficiency Power Plug
Supports Up To 3 Users Profiles
Ergonomic Design
What are the Cons?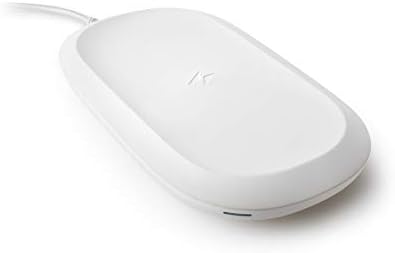 8 – Belkin MagSafe 3-in-1 Wireless Charging Stand
We have listed another product from Belkin in this rundown on top wireless chargers to buy in 2023. This 3-in-1 charging stand is compatible with different kinds of smart devices, for example, smartwatches, AirPods, and smartphones. Moreover, it can power up your headphones if matched with the compatibility criteria of this device. You can place numerous devices on this high-end product to charge them simultaneously without wasting any time. Besides, the 2-year warranty helps you use it for an extended duration.
What We Like the Most?
Compatible With All Devices
Powerful Magnetic Connection
Charge Multiple Devices Simultaneously
33% Fast Charging For iPhones
Connected Equipment Warranty
What are the Cons?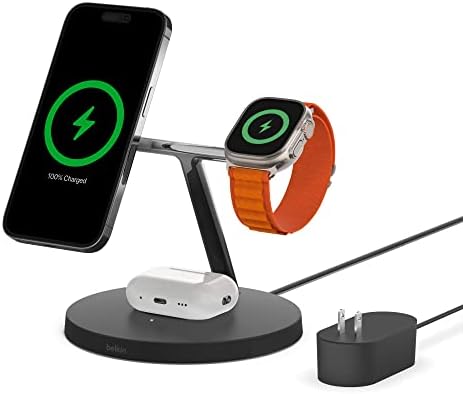 Final Verdicts
As technology continues to evolve, tremendous achievements have been made in the world of wireless charging. As a result, numerous chargers will be available in the market in 2023, which can be used to power up your smart gadgets without tangled cords. However, you must be careful before having your hands on a product to get the maximum perks. Furthermore, consider the compatibility and charging speed of the charger beforehand to determine if it supports your mobile or not. You should also monitor your budget to make the purchase decision accordingly.