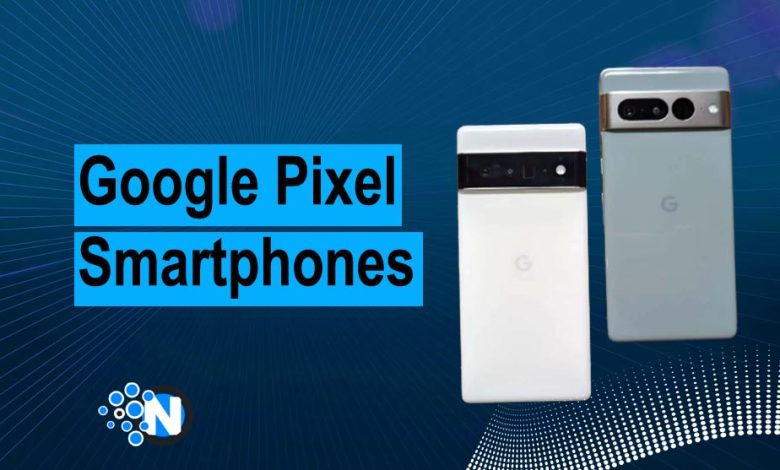 Google Pixel smartphones have taken the world by storm because of their exceptional features and characteristics. They also have challenged the popularity of iPhones with their outstanding camera results and software updates. Since its launch in 2016, these Androids continued taking down their competitors, making their way to becoming the most selling product. Technological advancements have also accompanied their efforts by enabling them to incorporate numerous qualities and create high-end mobiles. Thus, people have got several top devices in the near past. We have developed this guide to let you know about the top 5 best Google Pixel smartphones of all time.
Best Google Pixel Smartphones
Although manufacturers continue adding different software updates, some Google Pixel mobiles have touched the hearts of smartphone users, resulting in immense popularity and sales. The under-mentioned list will elaborate on the top products of all times.
1 – Google Pixel 4
Google Pixel 4 was launched in 2019 and was among the first ever smartphones to leverage artificial intelligence for imaging. It showcases that Google has been committed to delivering enhanced results to its users since the very beginning. Similarly, this smartphone has enhanced connectivity with a 4G LTE network. In addition, the Octa-Core processor is capable of multitasking. In this way, you can perform several functions simultaneously, improving your efficiency and productivity.
What We Like the Most?
Octa-Core Processor
Large Storage Capacity
Fully Unlocked Features
4G Supported
Perfect Design
What are the Cons?
Does Not Support Some Applications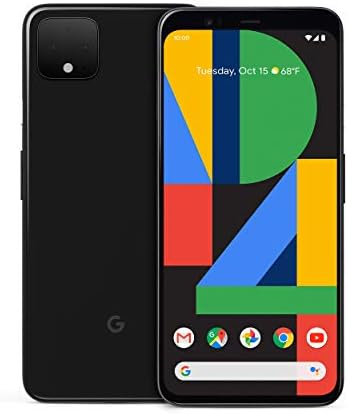 2 – Google Pixel 4a 5G
Google Pixel 4a is one of the best choices for people who are seeking a high-end smartphone to run longer in this highly competitive environment. It was the first mobile to feature 5G connectivity technology. Above all, the night sight and ultrawide lens are present to help you improve your image-capturing skill even in the dark. As a result, you can take your experience to an advanced level.
What We Like the Most?
Ultrawide Camera Lens
5G Supported
6.2-Inches Larger Display
Night Sight Mode Present
High-Quality Body Design
What are the Cons?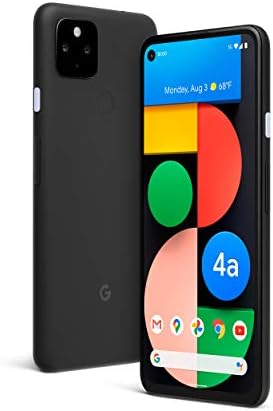 3 – Google Pixel 5
Thirdly, we have placed the Pixel 5 among the best Google Pixel smartphones of all time. Its sleek design looks very elegant and gives an eye-catching look. In addition, the screen size is 6 inches and accompanied by great pixels, giving high-end video and image results. Moreover, the Android 11.0 operating system is compatible with almost every application, making it a top-tier device to own in this fast-paced world.
What We Like the Most?
NFC Connectivity Present
High-End Pixels
5G Cellular Technology Supported
Completely Unlocked
Android 11 Operating System
What are the Cons?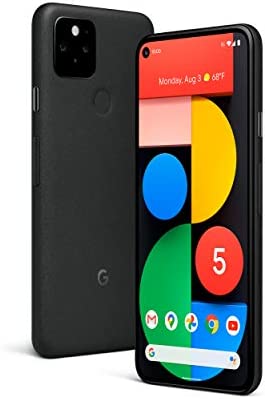 4 – Google Pixel 5A 5G
Featuring the Android 12.0 version, the Google Pixel 5A 5G smartphone has impacted the mobile industry with its enhanced compatibility with different software and applications. With this device, people can perform all the operations and activities without lag. Moreover, the 6-inch screen size is sufficient to give you a complete display experience. So you can enjoy your favourite videos and online streams more engagingly.
What We Like the Most?
6 GB RAM
128 GB HDD Storage
Large Display
Improved Pixels
All Wireless Carriers Unlocked
What are the Cons?
Compatibility Issues with Verizon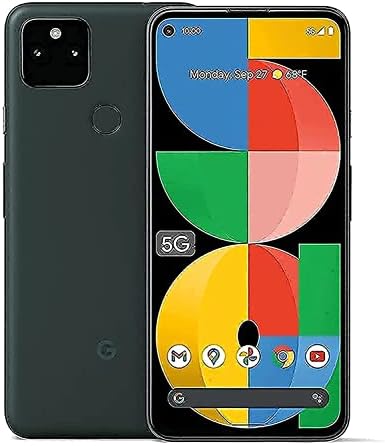 5 – Google Pixel 6
Photography lovers have found the Google Pixel 6 one of the best smartphones due to its wide and ultrawide lens. In addition, a night-view mode is present, capable of illuminating the objects even in dark light. Moreover, the stormy black colour looks very appealing to the eyes. Besides, several combos are available in the market, each with a glossy nature and sprinkles. Consequently, it is counted among the most beautiful Google products.
What We Like the Most?
Multiple Cellular Technology
Google Tensor Chip
NFC Connection Present
256 GB Storage
Full-Screen Display
What are the Cons?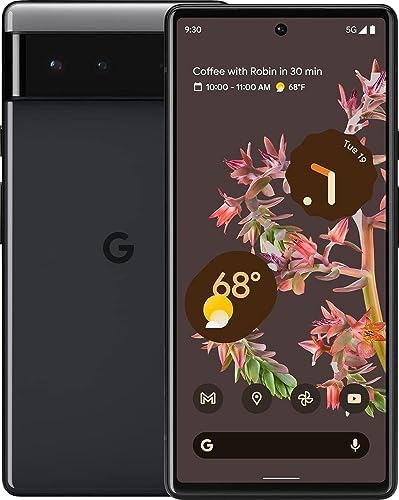 6 – Google Pixel 6A 5G
Android mobiles are not trustworthy regarding their battery timing. Generally, they run a maximum of 10 hours after a full charge with cellular data connectivity. However, Google Pixel 6A 5G has broken the shackles by running up to 24 hours without requiring a second charge. Thus, it becomes the first preference for people who love travelling to distant places. Also, digital nomads have played a great hand in the success of this smartphone.
What We Like the Most?
Long Battery Timing
Sleek Design
High-Quality Power Saving Feature
Built-In Image Customizer
Translate Signs With Camera
What are the Cons?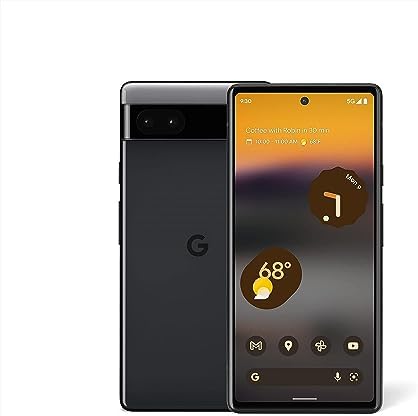 7 – Google Pixel 6 Pro
Google Pixel 6 Pro is the next product on this rundown and is also famous for its exceptional battery optimization feature. It not only ensures fast charging but also saves power for the apps you use the most. A telephoto camera of 48 megapixels accompanies the 50-megapixel wide camera to allow you to capture all the amazing moments in high-resolution images. Additionally, several professional editing tools are present.
What We Like the Most?
6.7-Inches Screen Size
LTE Connectivity
5 Years Security Update
IP68 Water and Dust Protection
Advanced On-Device AI
What are the Cons?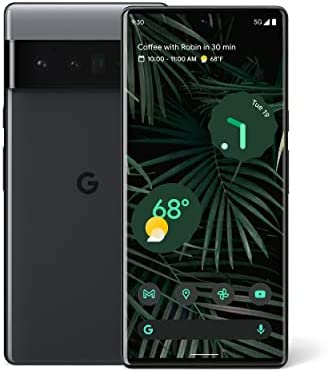 8 – Google Pixel 7
If you are looking for a mobile with a high-end processor and RAM accompanied by a brilliant camera, the Google Pixel 7 is the top option available. It contains the latest lens, capable of creating incredible high-resolution videos. Moreover, the Google Tensor chip allows you to multitask easily without any glitches. Another exclusive characteristic is that you can effortlessly transfer your apps and files from your previous mobile to this one.
What We Like the Most?
Connect With Other Smart Devices
More Secure Face Unlocking Feature
Extreme Battery Saver
Can Run Up To 72 Hours
Magic Eraser
What are the Cons?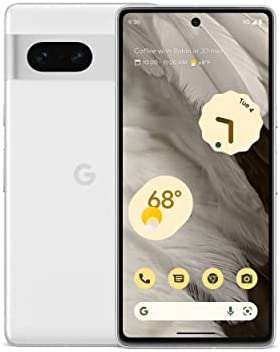 9 – Google Pixel 7 Pro
The best Google Pixel mobile currently available in the market is Google Pixel 7 Pro. It has made a brilliant impression on its potential users by delivering them with such results which could be otherwise impossible. The mobile is composed of very lightweight components, resulting in 24 hours of working after a single charge. Pixel 7 Pro is also the best Android mobile for business owners and travellers who travel to other cities.
What We Like the Most?
Android 13.0 Operating System
All Carriers Unlocked
5G Cellular Connectivity
128 GB Storage Drive
Support External Drives
What are the Cons?
10 – Google Pixel 3
Google Pixel 3 is among the first few products of this highly exceptional series. The 6.3-inch large screen is enough to give you a cinematic experience. Above all, the fingerprint sensor is highly efficient to recognize the pattern. Thus, you will enjoy improved security with this high-end device. While the 4 GB RAM is good enough to support the latest applications and software, taking your experience to a sky-high level.
What We Like the Most?
Fully Unlocked Features
Lightweight
Budget-Friendly
Bluetooth & WiFi Connectivity
Large Screen Size
What are the Cons?
Sim Card Detection Problem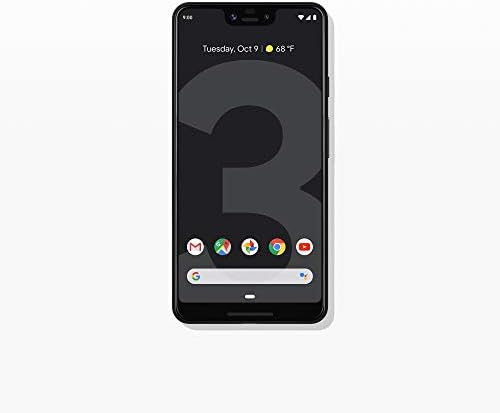 11 – Google Pixel 3a
Although the processor was not of very high quality, the Google Pixel 3a has influenced smartphone users with its exceptional camera results. You can capture high-quality images with this high-end device and can edit it with built-in tools. The AI camera lets you blur the background and focus on the desired thing. Furthermore, the screen size of 6 inches is enough to let you watch your favourite videos and stream different channels.
What We Like the Most?
Good Screen Resolution
Brilliant Camera Results
Sleek Design
4G LTE Wireless Technology
Chrome Operating System
What are the Cons?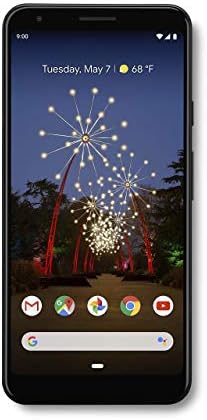 What is the Upcoming Model in the Google Pixel Series?
Google Pixel 8A 5G is the upcoming smartphone with several exclusive features and characteristics. Packed with a high-end processor to ensure smooth multitasking. Moreover, the AMOLED display gives you a vibrant and vivid display for enhanced video and online streaming experience. While the 5G connectivity guarantees that you don't need to upgrade your smartphone in the near future.
Benefits of Google Pixel Smartphones
Smartphones have gained enormous importance in our everyday lives. Therefore, most of our work is dependent on this small device. However, not every mobile can resonate with our requirements and deliver the desired results. On the other hand, Google Pixel mobiles ensure many exclusive benefits. Some are listed in the under-section.
1 – Enhanced Camera Quality
The primary goal of Google is to provide smartphones to its users with enhanced camera quality. So they can capture their favourite moments in high-resolution images.
2 – Improved Performance
Secondly, the high-end processor ensures the high-level performance of Google Pixel mobiles. Additionally, good RAMs and large storage capacity boost the multitasking ability.
3 – Good Pixels
Google Pixel smartphones generally feature an AMOLED display, allowing you to enjoy videos and live streams in HD quality.
4 – Budget-Friendly
Google Pixel mobiles are more budget-friendly than iPhones or other Android devices. Thus, every user can easily purchase these high-end devices to get all the desired benefits.
Final Verdicts
The Google Pixel series has left its mark on the smartphone landscape, making the best-selling products in recent years. High-quality cameras, the latest software installations, and brilliant hardware structures are exclusive features of these devices. As a result, you will get something more than the traditional Android mobile experience. Additionally, AI-driven attributes are present, making it more convenient to utilize its built-in functions. You must consider leveraging these high-end smartphones as they are shaping the mobile industry comprehensively. Moreover, Google is looking forward to launching more products into the market in the near future.