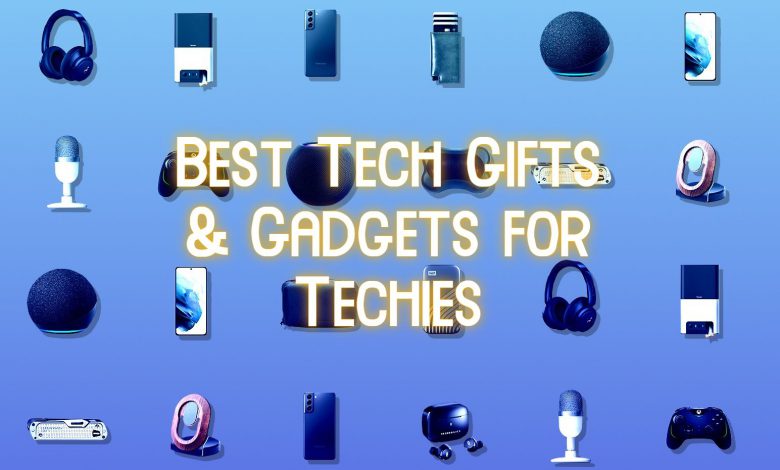 Techies are the most exciting humans to shop for on their big days because there are a lot of options to choose from. From latest wireless earbuds, tablet PCs to fitness trackers and portable Bluetooth speakers there is a huge list of tech gadgets and devices you can buy for your loved ones who is a tech geek as well.
But what to choose for someone whose tech arsenal is already updated with the latest gadgets? Here we got you covered by providing a list of supercharged and popular tech gifts you can buy right now on Amazon even without leaving your home.
AirTag
Our list of tech gifts and gadgets starts with the latest innovation of Apple company everyone is going to spend money on. Apple's AirTag is an easy-to-use tracking device that can track your belongings actively. Either you can split into your wallet or add it to your keychain, and not worry about getting them misplaced. It offers peace of mind by making sure all your belongings like keys or purses are just a few clicks away. By giving this amazing gadget to your loved ones, you can add an extra layer of security to their possessions.
New Apple AirTag 4 Pack : $99.00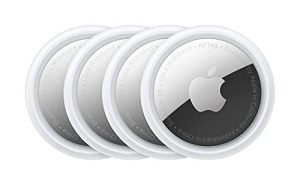 Wireless Portable QI Fast Charger
Worried about the low battery of your Apple iPhone while on the go? Just grab this portable magnetic charging solution to power up your wireless charging supported mobile devices anytime anywhere. It has a foldable kickstand that makes it an ideal charger for your workstation as well. It can power up 100 different mobile devices that support wireless charging. Even it can charge 2 devices at the same time. It could be a great gift for a tech geek regardless of his/her device.
Wireless Portable Charger 26,800mAh : $29.95 $25.45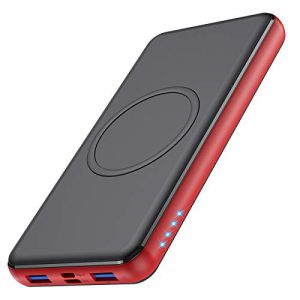 Apple TV 4K
This is the latest version of Apple TV as it supports 4k videos to provide you with an exceptional quality video experience. You can enjoy sharper, crisper, and four times better video content on popular video streaming services like Netflix and YouTube. You can give this amazing video streaming device to your loved one who really loves to watch his/her favorite TV shows and videos even in a high dynamic range (HDR).
2021 Apple TV 4K (32GB) : $179.00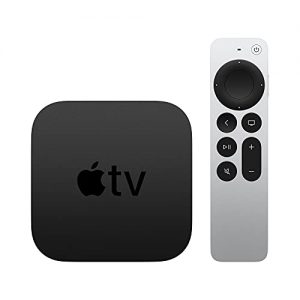 Lumen Metabolism Tracker
This could be a lifesaver wellness tool for someone special. This metabolism tracker powered by Lumen can easily measure your metabolism when you breathe into it. You just need to inhale through this device, hold for 10 seconds and then exhale. After that, the device will tell you whether you are burning fat or not. It gives quick insights into your metabolism flexibility. Furthermore, the user can also receive an appropriate dietary plan that will work to improve metabolism.
Lumen Metabolism Tracker : $299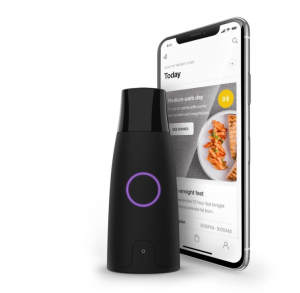 Voice-Activated Trash Can
This voice-activated trash can could be a great addition to your or your loved one's smart home. There will be no need to lift the lid of this can manually. Just say 'open can' or wave your hand on the top and the lid lifts automatically. It comes with a liner pocket to dispense liners from the can. You can also put this smart trash can in your office.
iTouchless 13 Gallon SensorCan Touchless Trash Can : $79.99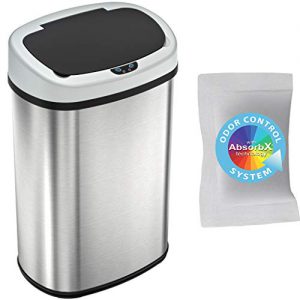 The "Magic Hands" Body Massager
After spending a busy and tiring day, this 'magic hands' body massager can help you make feel relax and comfy. This is a portable massager and you can take it everywhere to get a quick massage on your neck, legs, or back to get quick relief from pain. You can buy this amazing wellness tool for your techy friend or family member because it provides quick therapy to make the user feel really awesome and relaxed especially after a long busy day in the office.
Shiatsu Neck and Back Massager with Soothing Heat : $69.99 $33.99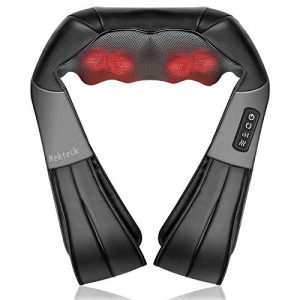 The New Amazon Echo Show 10 With Motion Detection
This is the new Amazon echo show with a motion detection feature. You can control almost all smart home gadgets with this new Amazon echo show 10 more conveniently. This is made with a motion detection feature so it can follow you around to listen to you more accurately as you move around while doing household chores at work. It eliminates the need of worrying about moving it around so you can use it seamlessly.
All-new Echo Show 10 (3rd Gen) with Motion Detection :$284.98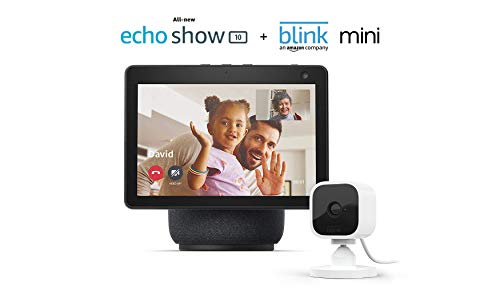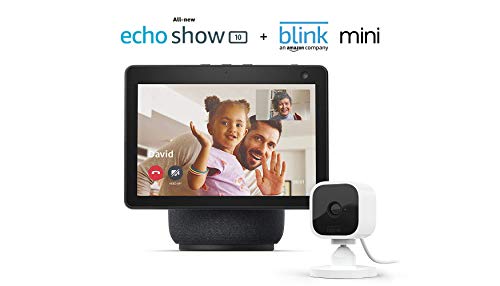 XBAG LED Backpack Pixel Laptop Backpack
Whether your techy friend is a student or just loves to travel around, you can buy this Pix digital customizable backpack on his or her big day. It could be the smartest tech-friendly gift ever. It comes with a powerful LED screen that can be customized with just about any design you want. The backpack is created with high-quality waterproof material. You can buy this backpack in black, grey and yellow.
XBAG LED Backpack Pixel Laptop Backpack with Programmable Screen : $149.00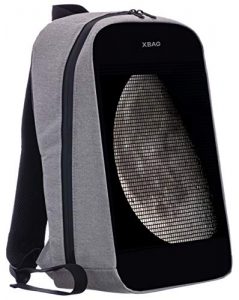 Voch Night Light Bluetooth Speaker
This is not only a calming night light but a Bluetooth speaker too. This Voch night light Bluetooth speaker comes with greater portability so you can take it anywhere you want. You can enjoy an amazing music experience with this speaker during vacations and outdoor parties. You can also use this colorful gadget as a beside tablet light to give your bedroom a glowing look.
Voch Night Light Bluetooth Speaker : $22.90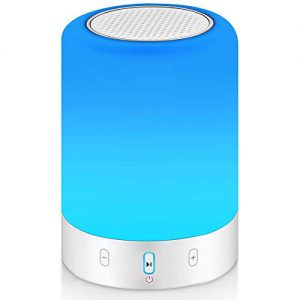 Zhiyun Smooth 4 Handheld Smartphone Gimbal
Whether you are looking for an awesome tech gift for your friend or family member who loves recording videos on their smartphone, you should buy this Zhiyun Smooth 4 handheld smartphone gimble for him or her. This tech gift will allow him/her to create smooth videos and films either for TikTok or for Instagram.
Zhiyun Smooth 4 Professional Gimbal Stabilizer : $119.00 $99.00