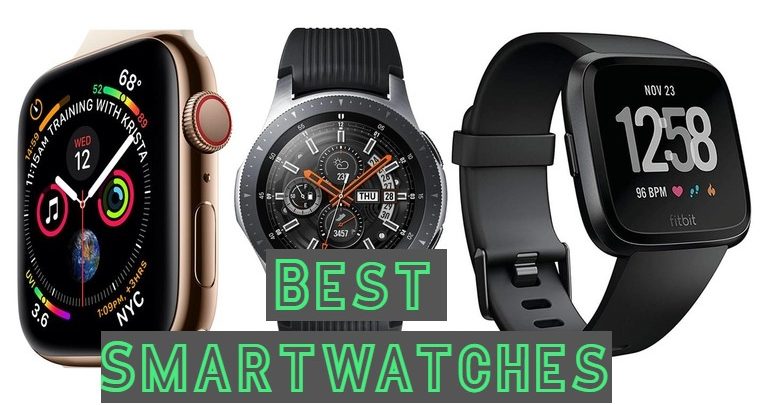 A high-quality smartwatch is one of the essential smartphone accessories. It is more than a machine that tells time as it also shows important digital notifications and can track your fitness-related goals right on your wrist without unlocking your smartphone. Moreover, smartwatches these days can also perform a ton of tasks and tricks including voice internet search, tracking current location and monitoring heart rate, etc.
If you want to purchase a new smartwatch or simply want to upgrade an existing one, here we have listed some of the best smartwatches you can buy this year to live smarter.
Do you want a huge display and pack of great smart features along with some sophisticated health sensors? Then Apple watch series 4 could be the best choice for you as it offers ton of features with a beautiful design that can easily fit on your wrist. It has two different sizes 40mm and 44mm. Addition of a 100$ in its rate adds LTE features in it to provide you with amazing and high-speed internet. It comes with a strong powerpack that provides almost 20-24 hours of battery time. It can also help you monitor the heart rate and allows you to make mobile payments via Apple Pay. You can also enjoy tension-free swimming with it as it comes with swim-proof feature.
Apple Watch Series 4 (GPS, 44mm) – Space Gray Aluminium Case = $429.00 $379.00
Apple Watch Series 4 (GPS + Cellular, 44mm) – Space Gray Aluminum Case = $529.00 $479.00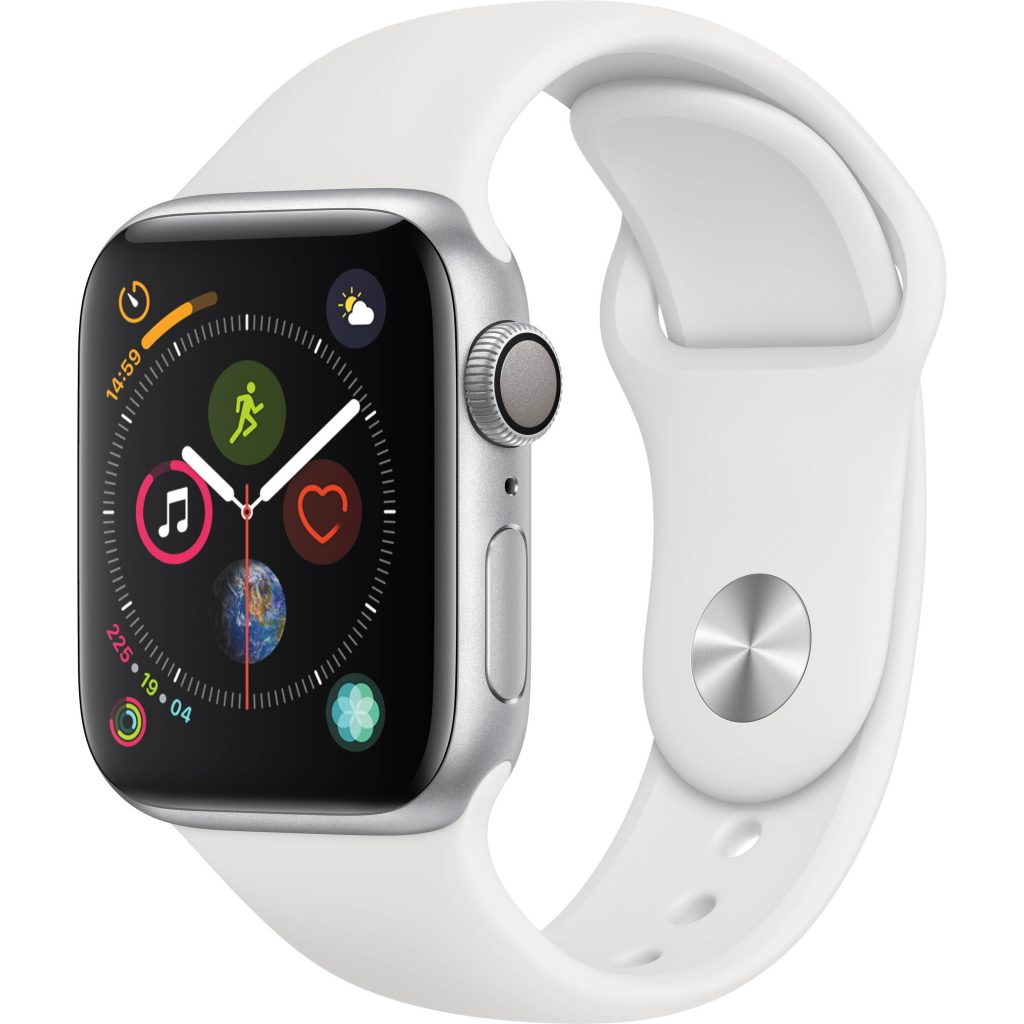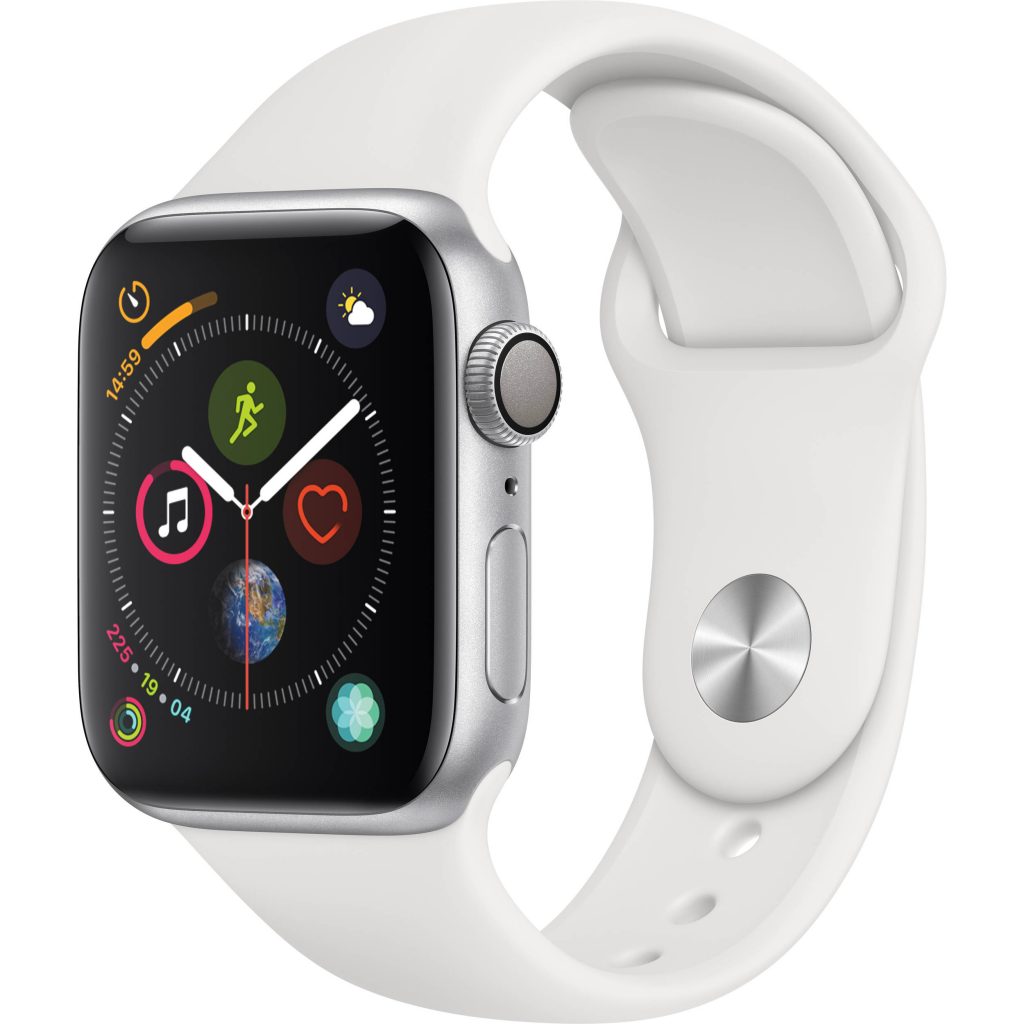 It is one of the best smartwatches 2019 to provide you with a great and amazing wearable experience. Even you don't have to own a Samsung smartphone to make this watch work for you. It is compatible with both Android and iOS smartphones and comes with wonderful features like GPS, fitness goal tracker, heart rate monitor and other activity trackers like sleep and walk, etc. It is operational with Tizen OS that enables it to work with both mobile operating systems. It has a 40mm display with an enormously sharp touch display which is very easy and fun to use. Samsung Pay and onboard music via Shopify are some other features that you can enjoy with this watch. It also allows you to pair Qi wireless pads to enjoy an amazing watching experience.
Samsung Galaxy Watch Active (40mm), Black – US Version with Warranty = $199.99 $194.99
Samsung Galaxy Watch Active – Black Smart Watch = $199.99 $174.99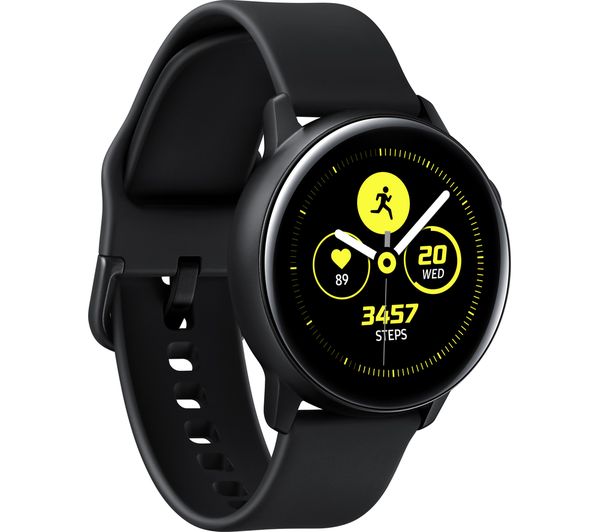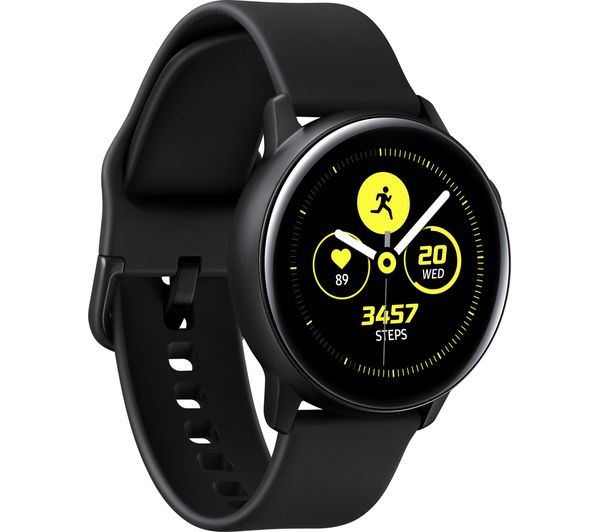 If you cannot afford an Apple watch, then Fitbit Versa would be a great choice for you. It is the 2nd smartwatch by the company with improved design and features. It might not be the right choice for you if you often track your location via GPS because it doesn't provide this feature. It provides 2.5 GB internal storage that would be enough to store your favorite music and files in. Fitbit Vista offers Fitbit payment option for contactless payments and has a long-lasting battery that can last for almost 3 days. You will also need to keep your phone with you if you want to track fitness goals and heart rate etc. with this smartwatch.
Fitbit Ionic GPS Smart Watch, Charcoal/Smoke Gray, One Size = $249.95 $220.00
Fitbit Versa Lite Smartwatch, Charcoal/Silver Aluminum, One Size = $146.99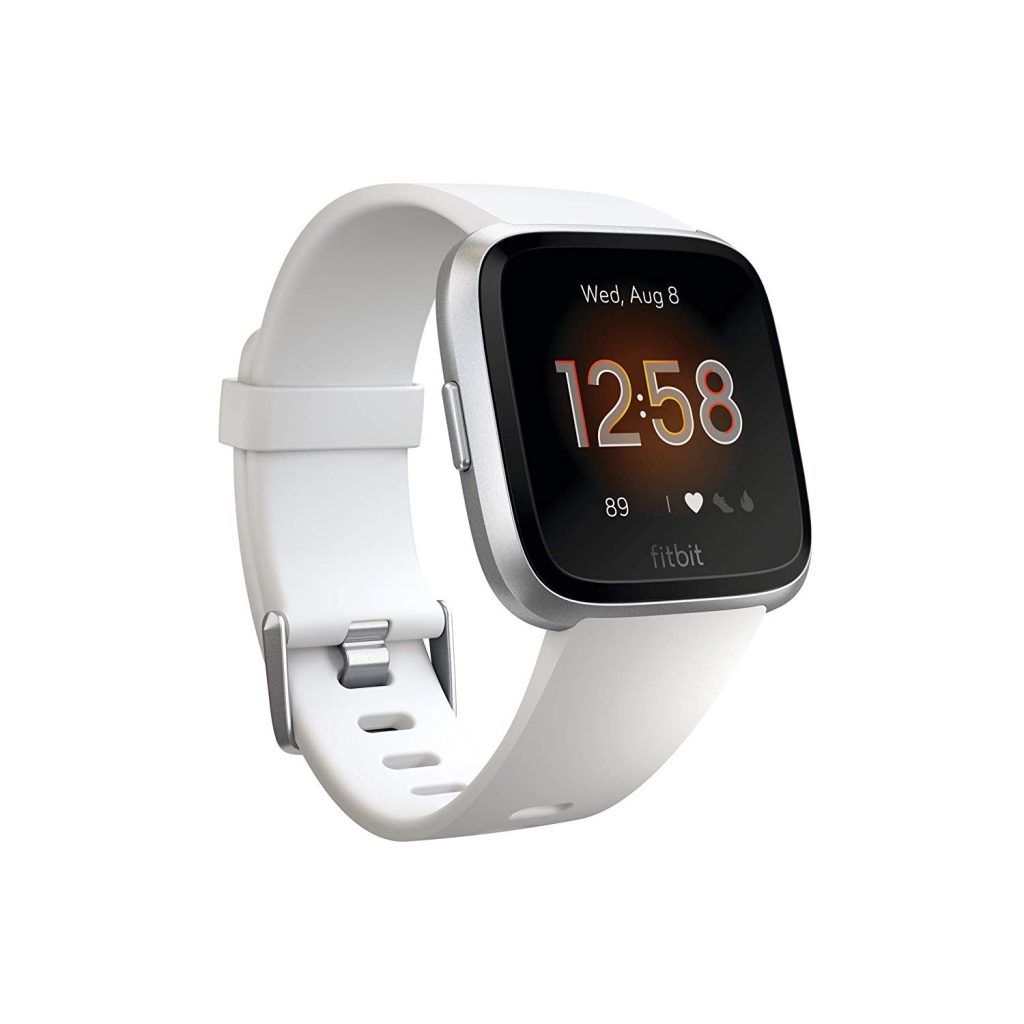 It is one of the best smartwatches and operational with Wear OS. The best thing about this smartwatch is that it has a Qualcomm's newest Snapdragon Wear 3100 platform, that provides a user with an amazing experience and boosted battery life. Waterproofing, GPS, heart rate monitor, NFC, and sleek design are the other features that you can enjoy with Fossil sport. It can be the best gift for athletes as it helps a lot in tracking fitness goals. Its slimmer and niftier aluminum and plastic body attracts the smartwatch lovers. It has a sporty watch face that's why athletes love to spend money on it.
Fossil Men's Gen 4 Sport Heart Rate Metal and Silicone Touchscreen Smartwatch = $275.00 $199.00
Fossil Women's Gen 4 Sport Heart Rate Metal and Silicone Touchscreen Smartwatch, Color: Grey, Black = $275.00 $199.00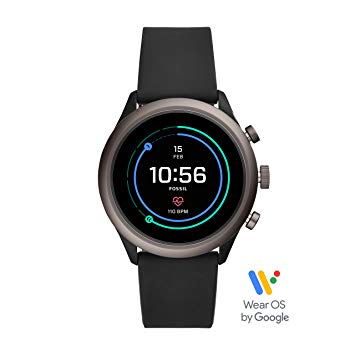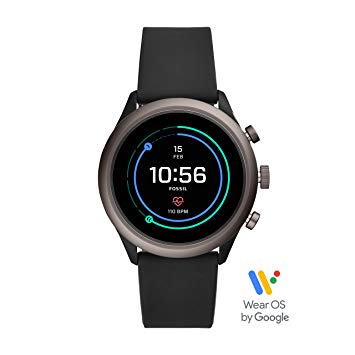 It is a superb smartwatch with great fitness-tracking prowess by Garmin and loved by lots of marathoners and triathletes. It is available in 3 different models and range from $250 to $280. Loads of great features like 43mm bigger display, GPS, waterproofing, LTE connectivity, long-lasting battery (up to 7days), Garmin pay the mobile payment and compatibility with both iOS and Android OS make it a great wearable that you must have in your tech arsenal.
Garmin vívoactive 3, GPS Smartwatch with Contactless Payments and Built-in Sports Apps,Black/Silver = $249.99 $189.78
Beach Camera Garmin Vivoactive 3 Music GPS Smartwatch Black with Silver Hardware = $223.99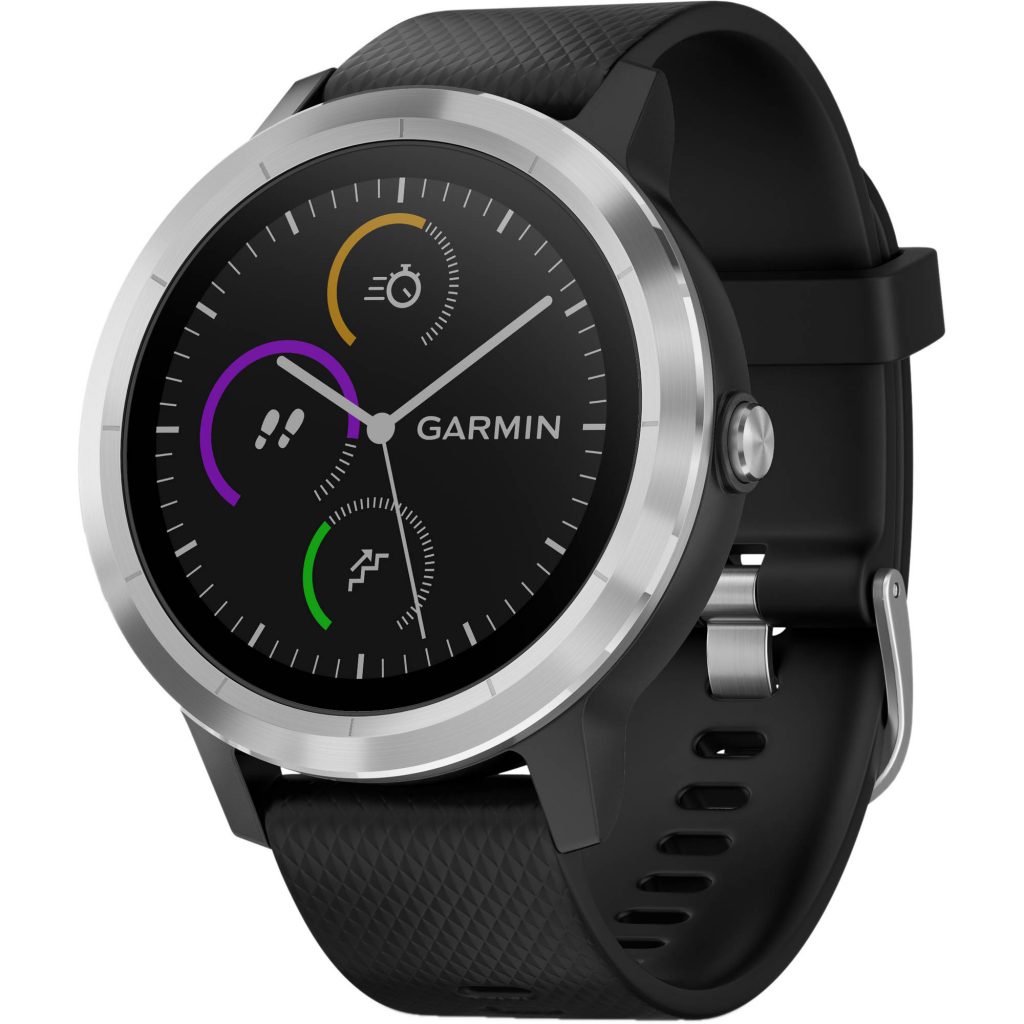 It is aa superb blend of smartwatch and fitness tracker. Huawei Watch GT comes with a bigger and high-resolution display. You can run all the basic apps on it and can get all the social, message and call notifications on it. It allows you to keep tabs on your fitness and lifestyle effectively to stay fit and healthy in this digital era. Watch GT comes with GPS and heart rate sensor. Its great fitness tracking features attracts fitness novices more. Its strong battery is amazing as it can last almost 30 days. Just charge it once a month and enjoy amazing smartwatch and fitness tracking experience with it.
HUAWEI Watch GT Classic – GPS Smartwatch with 1.39″ AMOLED Touchscreen, 2-Week Battery Life = $229.99 $223.84
Huawei Watch GT 2018 Bluetooth SmartWatch,Ultra-Thin Longer Lasting Battery Life,Compatible with iPhone and Android = $199.99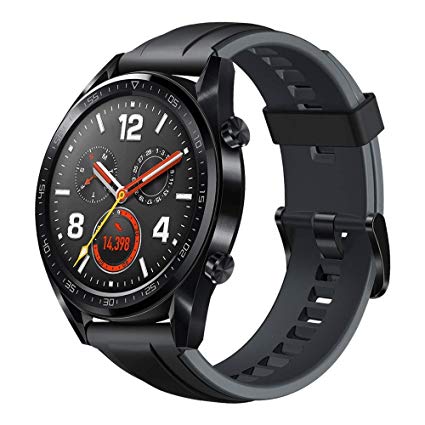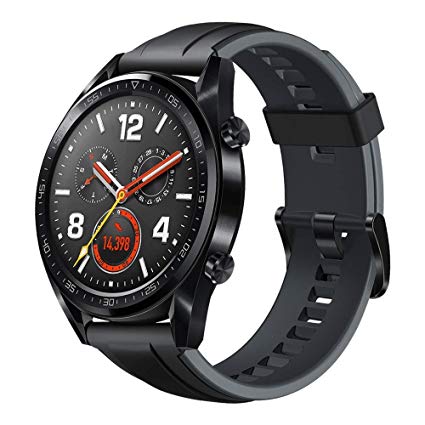 Looking for more without breaking the bank? TicWatch E2 is here for you to provide you with al features that the best smartwatch must-have. It is an affordable and wonderful wearable. It is waterproof, has built-in GPS, authentic heart rate sensor, sleep tracker and a strong battery to make it worthwhile for spending your money on. However, it has no mobile payment feature that may make it useless for you if you often make contactless payments.
Ticwatch E2, Waterproof Smartwatch with 24 Hours Heart Rate Monitor, Wear OS by Google = $159.99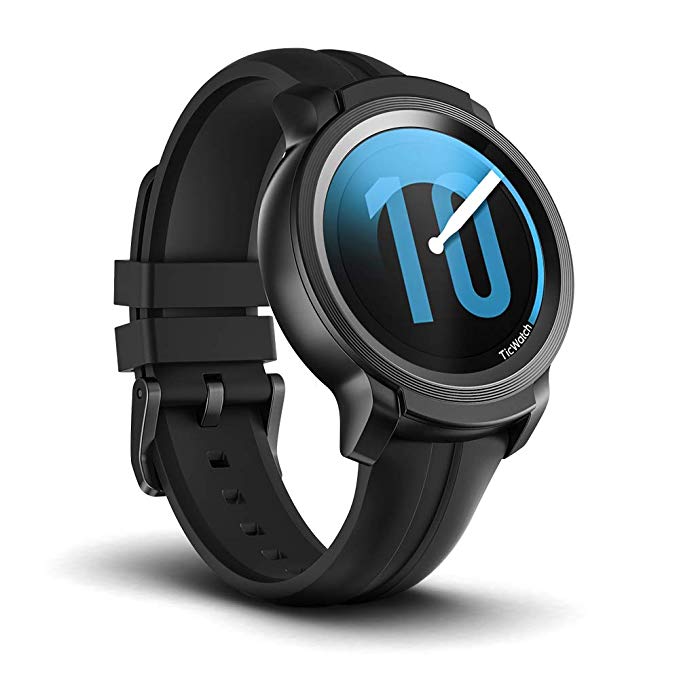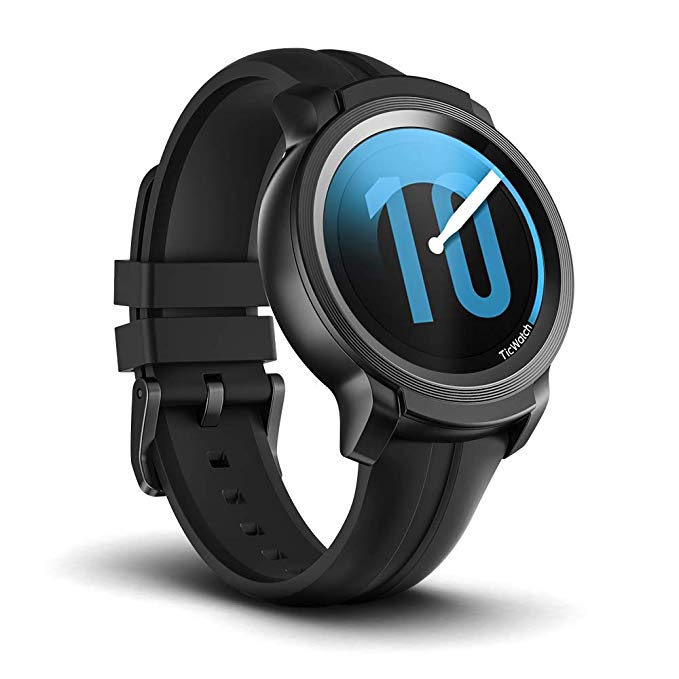 8- Skagen Falster 2
Slim and lightweight Skagen Falster 2 is one of the best smartwatches 2019. It is packed with a 1.19-inch OLED touchscreen and available in 40mm case size. It is operational with Wear OS. When you buy it, you get a sleek and appealing stainless-steel body, GPS, heart rate sensor, NFC and swim-proof, etc. It is also listed in the list of most stylish smartwatches around.
Skagen Connected Falster 2 Stainless Steel and Silicone Touchscreen Smartwatch, Color: Black = $295.00