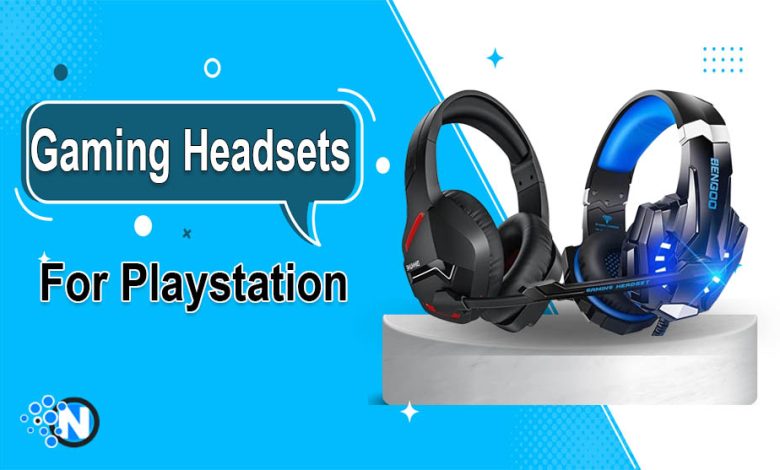 Gaming headsets for PlayStation are necessary to have an immersive experience of high-end gaming. You must focus on purchasing the best quality products as they can help you communicate clearly during multiplayer gaming. Furthermore, you can enjoy comfort during long gaming sessions. Technological advancements have enabled companies to manufacture a larger number of products. Thus, it is harder to make the perfect purchase decision. No one has enough time to explore the web and check the pros and cons of different items. That's why we have extracted the top 8 products and created this guide to streamline this hectic task.
Best Gaming Headsets for PlayStation
After exploring the web and accessing numerous reviewing platforms, we were able to select the following mentioned 8 best gaming headsets for PlayStation. You only have to assess your requirements and budget to pick the perfect choice.
1 – Turtle Beach Stealth 700 Gen 2 Wireless Gaming Headset
With 3 dimensional audio compatibility, Turtle Beach Stealth 700 has earned its place in this rundown. It not only features wireless technology but also long battery timing to ensure that you can enjoy long gaming sessions seamlessly. Furthermore, you can take it anywhere due to its sturdy appearance and lightweight nature. The 50 mm speakers are enough to deliver an immersive experience.
What We Like the Most?
Works best with Sony
Memory foam ear cushions
Lightweight
Budget-friendly
Durable body
What are the Cons?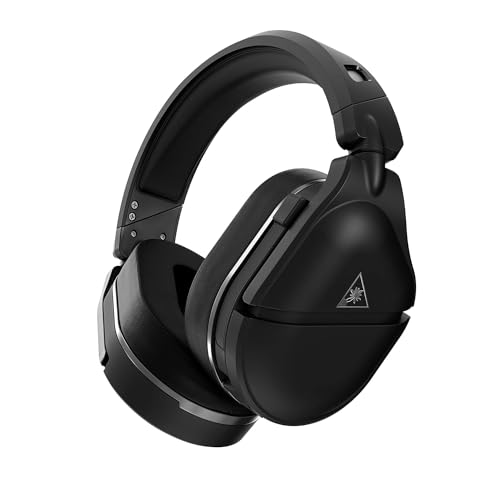 2 – BENGOO G9000 Stereo Gaming Headset
Whether you own an Xbox or PlayStation, the BENGOO 69000 gaming headset serves as a versatile choice for you. Additionally, it is highly budget-friendly. Consequently, YouTubers or even students can easily afford it to have the best gaming time. The LED light indicators give a classy look as well as indicate the battery's health to ensure that you can charge them on time. Hence, they can run longer.
What We Like the Most?
Soft memory earmuffs
Over-the-ear design
LED light indicators
Bass surround
Highly cost-effective
What are the Cons?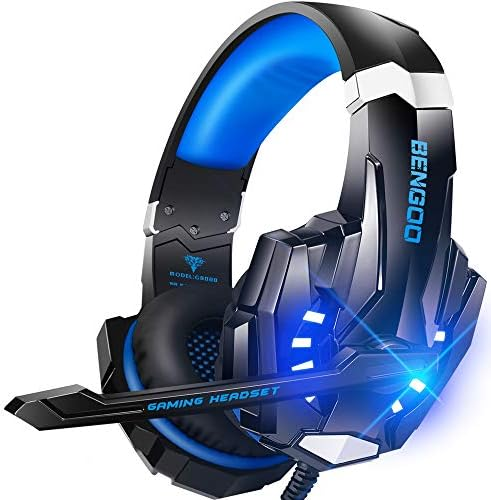 3 – Astro A10 Gaming Headset
Astro has also come to the party with its brilliant headsets that are widely compatible with PlayStations, mobiles, and PCs. Thus, you can own the A10 model to enjoy the gaming at its best. The 32 mm drivers and flip-to-mute microphone help you enjoy the sound in a noiseless environment. Also, the Nintendo Switch can be connected with this over-ear gaming headset. While the wired technology does not create battery timing issues.
What We Like the Most?
Muteable microphone
Environment friendly
Comfortable design
Durable headband
Replaceable ear cushions
What are the Cons?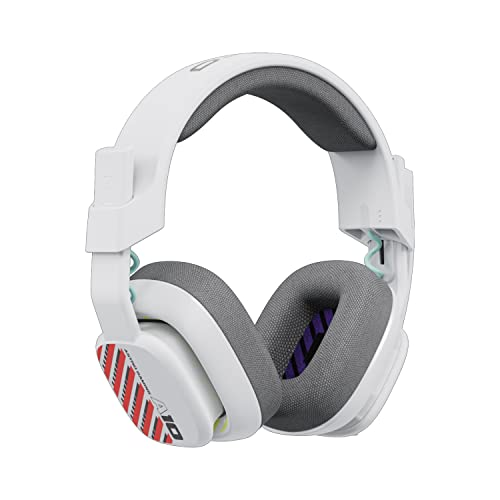 4 – NUBWO G06 Dual Wireless Gaming Headset
Fourthly, we have placed the NUBWO G06 wireless gaming headset on this list. It features a brilliant 100-hour running time after a single charge. Moreover, the 50 mm drivers are compatible with multiple devices to ensure that you can own a single set for all of them. The wireless connectivity is exceptional, with a 2.4 GHz frequency. In addition, the Bluetooth 5.0 technology guarantees seamless connectivity.
What We Like the Most?
Effortless wireless gameplay
Lag-free audio connectivity
Dual connectivity modes
2.4 GHz wireless connection
Long battery timing
What are the Cons?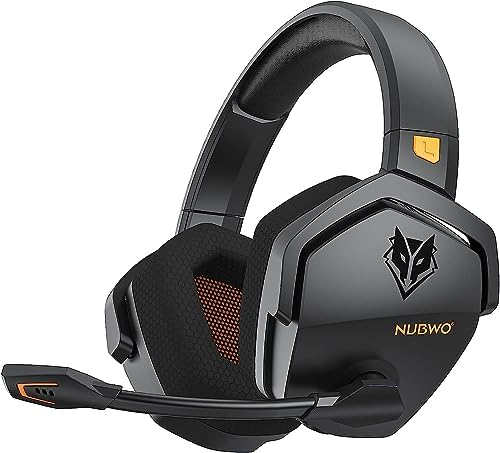 5 – Gtheos 2.4GHz Wireless Gaming Headset
Gtheos is relatively new in the field of developing gaming headsets. However, it has astonished the world with its magnificent ability to connect with Windows PCs, Macs, and PlayStations. Above all, you can connect it with Nintendo Switch quite readily and effortlessly. The Bluetooth 5.2 technology, along with the noise canceling attribute, ensures the stereo sound.
What We Like the Most?
Multiplatform compatibility
3-in-1 connection ways
3.5 mm wired mode
Detachable noise-canceling microphone
Stereo sound
What are the Cons?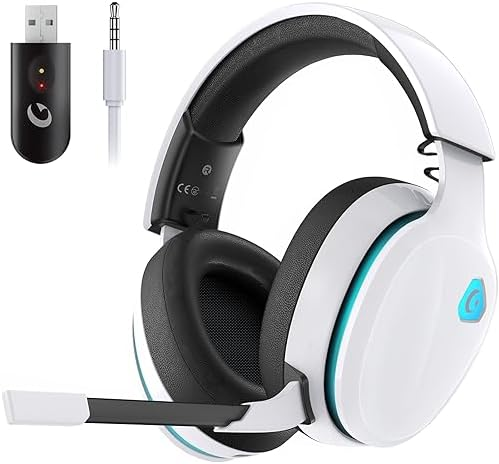 6 – BINNUNE Wireless Gaming Headset
The next product to be listed among the best gaming headsets for PlayStation is no other than BINNUNE because of its brilliant noise cancelation ability and compact design, Consequently, you can present this as a gift to your gaming enthusiast friend. Also, the 2.4G wireless connectivity makes sure that you can connect it to a PC, PS4, PS5, and laptop.
What We Like the Most?
Quality Mic present
2.4G wireless connectivity
Over-the-ear design
Compact body
Long battery life
What are the Cons?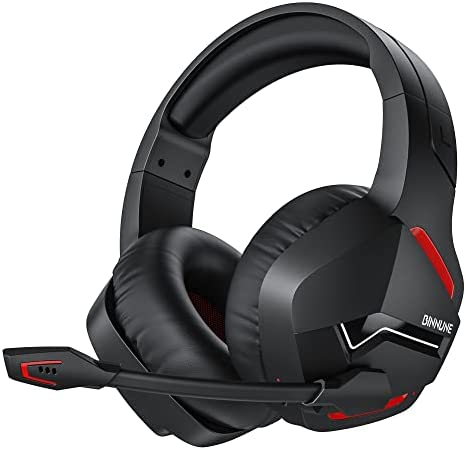 7 – PDP AIRLITE Wired Stereo Gaming Playstation Headset
Available at a relatively lower price as well as in multiple colors, the PDP AIRLITE gaming headset has made its place in this list. The product features an incredible noise-canceling attribute to allow you to have an immersive experience during high-end gaming. Besides, the wired technology is not worthy of battery draining. So you can play games for longer.
What We Like the Most?
Available in multiple colors
Flexible body
Ergonomic design
Powerful sound
Not too expensive
What are the Cons?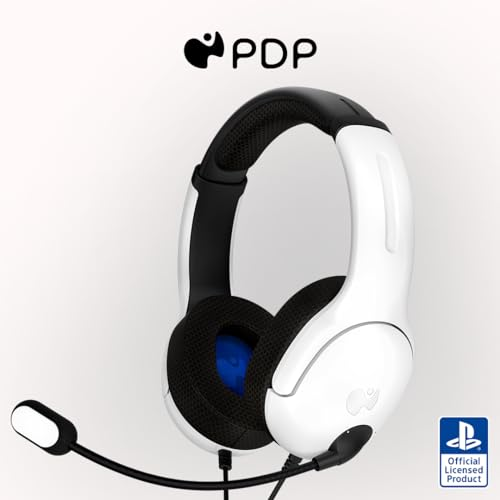 8 – ASTRO Gaming A20 Wireless Headset
If you are a pro gamer and have a YouTube or live streaming platform to provide your users with complete details on how to play a game, you must go with ASTRO A20 wireless headphones because of their extremely elegant design and brilliant compatibility with different gaming gadgets.
What We Like the Most?
Quick mute functionality
Extended wireless range
Good battery timing
Different equalizer settings
Elegant appearance
What are the Cons?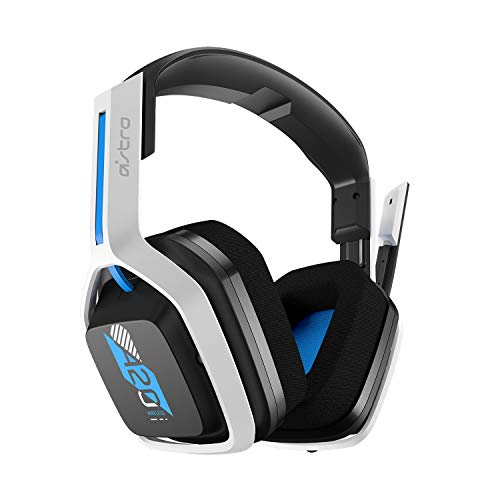 Final Verdicts
It is necessary to select the right gaming headset for your Playstation to ensure that you can enjoy your favorite titles in a completely immersive environment. Furthermore, you can prioritize the audio quality and comfort to get the product that can meet your demands. The 8 products mentioned in this blog post are researched heavily to determine their potential benefits and drawbacks. You only have to find the most suitable one from them to take your experience to another level.