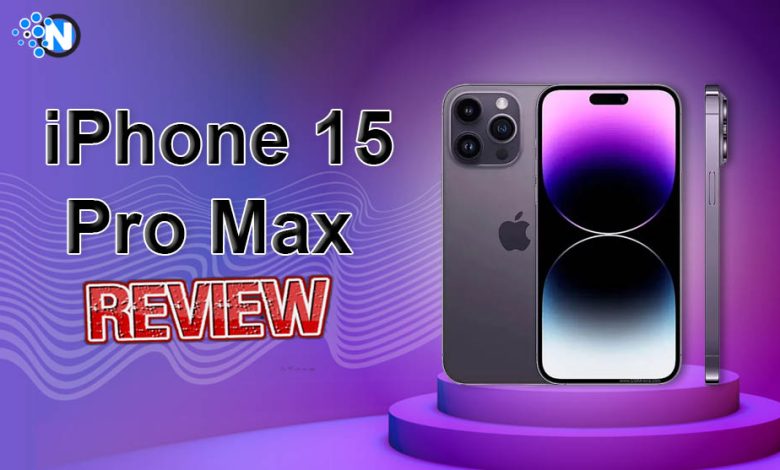 The iPhone 15 Pro Max is the top and the most advanced smartphone of Apple's iPhone series and has taken the market by storm even at the beginning of its launch. More and more people are buying it because of its exceptional design and camera quality. However, there are many more to enjoy about this brilliant technological innovation. If you own this masterpiece or plan to buy one, look at this guide to learn more about its features and technical specifications. We have reviewed this product and listed all its attributes.
iPhone 15 Pro Max Specifications
Generally, iPhones are famous for their exceptional camera and image results. However, the iPhone 15 Pro Max has broken the shackles by introducing highly effective multi-tasking capabilities. It features outstanding technological components, taking your experience directly to another level. Thus, you can capture pictures and perform necessary activities side-by-side without facing any glitches or errors. The technical specifications of this smartphone are in the following section.
| | |
| --- | --- |
| Features | Specifications |
| Processor | A17 Pro Chip |
| Operating System | iOS 17 |
| Battery | 4422 mAh Li-Battery |
| Memory | 8 GB |
| Storage | Different (256 GB, 512 GB, 1 TB) |
Processor
Whether a laptop or smartphone, a processor is always the critical component to optimizing a mobile's performance. Apple has greatly focused on this feature and introduced the A17 Pro chip in the iPhone 15 Pro Max to ensure that it can process the data at a breakneck pace and deliver a more speedy and efficient response to users. It not only supports multi-tasking but also enables you to download and run high-end games. The chip has a hexa-core CPU, two performance cores, a hexa-core GPU, and a 16-core Neural Engine. Additionally, four efficiency cores are present to streamline multitasking, gaming, video editing, and machine learning applications. Also, it supports 5G connectivity to allow faster downloading and uploading.
Operating System
The operating system becomes important when running the latest applications or software on the smart device. With technological advancements, many new apps on the web are not supported on numerous smartphones due to their outdated operating system. To prevent such complications, the iPhone 15 Pro Max features the latest iOS 17, the latest OP, developed by the Apple company. As a result, you can install and run any application or program and utilize its features without difficulty.
Battery
One of the significant issues with iPhones is their battery timing. However, Apple has worked hard to overcome this challenge and installed a non-replaceable 4422 mAh battery in this high-end gadget. This rechargeable battery allows you to enjoy video playback for up to 22 hours. The online stream will run for 16 hours maximum, while the audio playback ensures 80 hours of running time. Consequently, the iPhone 15 Pro Max could be a great companion for travelling enthusiasts.
Memory
The 8 GB RAM is capable of supporting the processor enough to optimize different heavy activities on the iPhone 15 Pro Max. It guarantees fast data loading and enables you to work in the best possible direction to perform your everyday activities. Further, this larger memory supports the storage drive to store and upload files in quick sessions. In addition, RAM is necessary to operate different games and software.
Storage
iPhone 15 Pro Max comes in a variety of storage capacities. The primary capacity is 256 GB, while the others are 512 GB and 1 TB. You can buy a mobile with a storage capacity that resonates with your requirements and budget plans. The larger the storage, the more data you can store. If you are a business owner and want a mobile with a larger space to avoid frequent deletion, 1 TB space will be the best option. However, students may opt for 256 GB of RAM.
Features of iPhone 15 Pro Max
The iPhone 15 Pro Max has the following features, making it the best smartphone currently on the market.
Camera
Apple has retained its core value to add exceptional cameras to its modern innovation. The iPhone 15 Pro Max showcases the following camera system.
48MP Main Camera: It has a focal length of 24mm and aperture of f/1.78. In addition, optical image stabilization and dual pixel phase detection autofocus are present to deliver high-resolution images. Above all, smart HDR 5 technology and Apple ProRAW ensure broad color capture support to enhance natural beauty.
12MP Ultra Wide Camera: This camera provides a 120-degree field of view with dual pixel PDAF, while the 13mm focal length and f/2.2 aperture signify the image quality.
12MP Telephoto Camera: Lastly, this camera provides you with 2x optical zoom with the help of a quad-pixel sensor.
Design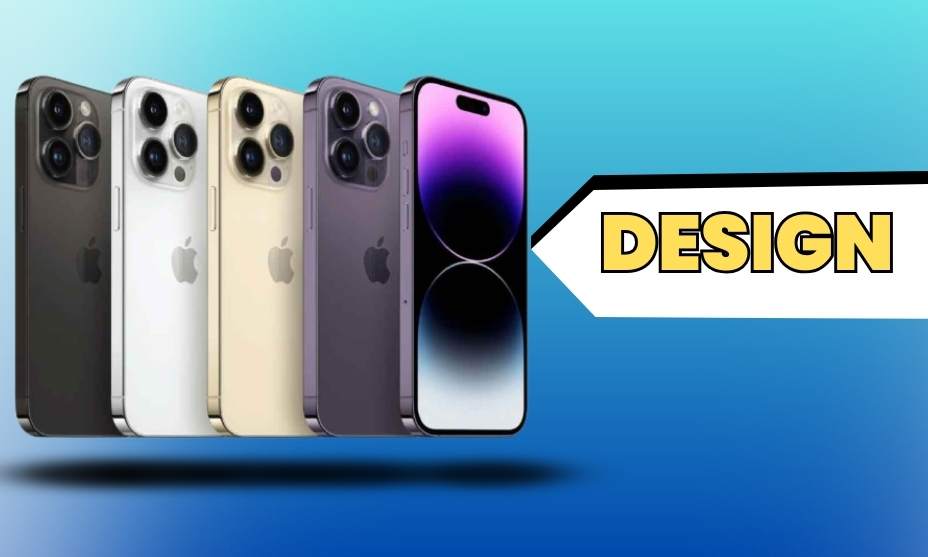 The iPhone 15 Pro Max is the most premium mobile with a brilliant Titanium design and a ceramic shield front. Moreover, the back has textured matte glass, adding more beauty and elegance to this brilliant innovation. It is also available in multiple colors, such as black, white, blue, natural, and titanium.
Display
When it comes to display, the 6.7-inch OLED with a resolution of 2796 x 1290 pixels enables you to enjoy your favorite videos in a more immersive style. The mobile also supports Super Retina XDR technology to manage brightness, contrast, and color accuracy. Above all, the 460 ppi pixel density delivers an enhanced view even in daylight.
Size and Weight
iPhone 15 Pro Max is highly efficient and impressive in all aspects except the total weight. It weighs 221 grams, slightly heavier than the others. However, its dimensions are 159.9 x 76.7 x 8.25 mm, which is quite brilliant.
Other Features
Some other exclusive features are also present in the iPhone 15 Pro Max, increasing its authority in this highly saturated environment. These include face ID, wireless CarPlay, spatial audio, Dolby Atmos, Siri, iCloud, and typical AirPlay capabilities, taking your collective experience to another level.
Price of iPhone 15 Pro Max
The price of the iPhone 15 Pro Max may vary based on the storage capacity. The 256 GB mobile is available for $1,099, 512 GB for $1,299, and 1 TB for $1,499.
Final Verdicts
iPhone 15 is undoubtedly the biggest thrill in the landscape of smartphones because of its exceptional features and performance capabilities. The brilliant body construction gives a decent and classy appearance, adding elegance to your personality. Similarly, the high-end camera enables you to capture your favorite moments for a long time in ultra-HD quality. In addition, the 8GB RAM alongside an efficient processor guarantees multi-tasking to use it as an office gadget. Although expensive and slightly heavy, you can still find the best outcomes with this brilliant innovation.