Tech
Spotify Unblocked – How to Access Spotify in Restricted Regions
Getting Spotify unblocked is not a big deal now, as there are numerous ways by which you can enjoy your favorite music. In some regions, you may not be able to operate this widely used application for several reasons, including location restrictions, copyright claims, and infringement strikes in some specified areas. Therefore, you need to follow different tactics to have access to the interface of the world's largest music platform. To help you throughout this process, we have developed this guide showing you how to access Spotify in restricted regions.
What is Spotify Unblocked?
Spotify Unblocked is the process of unlocking the world's largest music collection app while sitting in restricted regions. In the previous section, some countries and regions don't allow all their residents to use this application in their country due to policy regulations and licensing agreements. Still, there are many methods that you can utilize to unlock the premium versions of this tool by sitting in restricted regions. Technological advancements have enabled users to bypass the location proxies and enjoy the extensive music library present on Spotify. Whether you love pop music or have some taste in soulful versions, this app surely has something for you.
Methods to Get Spotify Unblocked
In the under-section, we have listed some of the best ways to access Spotify Unblocked in restricted regions by following them precisely.
1 – Using a VPN
Using a VPN is the best approach to bypass the location restriction and access Spotify Unblocked. Whenever you browse a website or app over the Internet, it captures your IP address to recognize your location. Consequently, if you try to access this music app from a geo-restricted location, you may not be allowed to access the library.
On the other hand, a Virtual Private Network (VPN) enables you to change your location to one that is unrestricted. Numerous options are available on the web. Consider downloading Turbo VPN or a similar application to connect to the desired servers while sitting inside the room. Hence, you can have Spotify Unblocked.
2 – Utilize a Proxy Server
A proxy server is something more than a simple Internet connection. Utilizing this server can route your Internet traffic to other IP addresses allowing access to the music app. As a result, it helps you access Spotify Unblocked. Following this strategy requires a new IP address and proxy server details, like a port number. Integrating them into your Internet device allows you to access your favorite music hassle-free and effortlessly.
3 – Change the DNS Settings
Changing the DNS settings is another important tactic to follow, as it results in Spotify Unblocked. You can easily perform this operation, but you need to understand what DNS is before. Domain Name System is the way to translate domain names in the IP address. You can change your DNS by getting it from different sites for free or by purchasing a membership plan. Google DNS and OpenDNS are the best options that you can opt for to enjoy the outcomes.
4 – Install Spotify Unblocked Mod APK
Certain developers are very skillful at manipulating the built-in features of the applications. Later, they upload them on big sites or stores for purchase or free download. Spotify Unblocked is also available on the Internet as an APK mod to allow you to download it on your devices. With these cracked apps, you can conveniently reach the interface to listen to heart-touching genres in high kbps while sitting in a restricted region.
5 – Leverage Web Proxies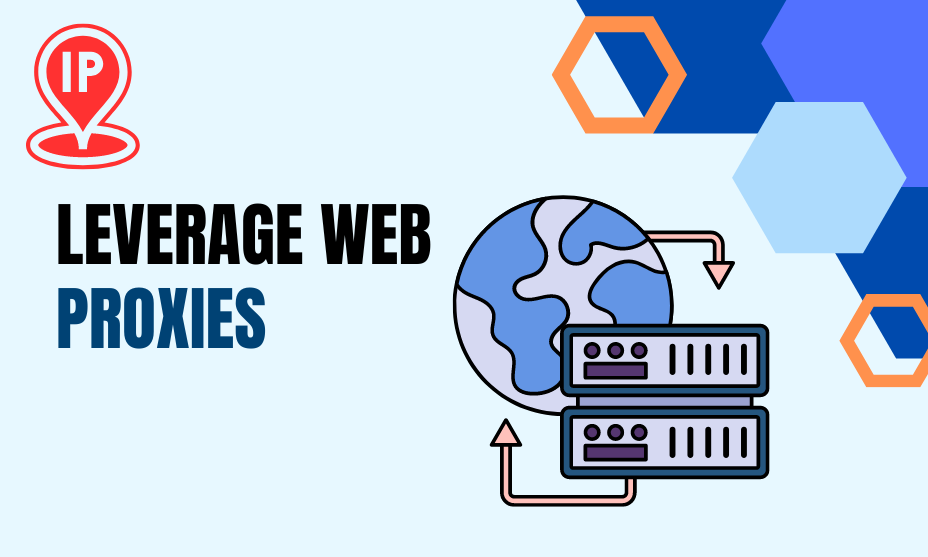 Leveraging web proxies is also a useful method of getting Spotify Unblocked. These websites allow you to access different sites and applications using their IP addresses and location settings. This way, you can mask your real location and access the premium accounts without restriction. Although it is one of the most effortless ways of unlocking the music platform, you may face critical security issues regarding your account and credentials.
6 – Download VPN Dedicated Mobile Apps
We described previously that VPNs help you change your location settings to that of desired one to access Spotify Unblocked. Similarly, some VPN providers have launched applications integrating built-in applications access. As a result, you can download them on your smartphone to access the world's greatest music library without difficulty. Just open the application and select the servers you want to connect and reach the desired application
7 – Using Spotify Web Player
Spotify features multi-platform compatibility, allowing you to access the songs via web browser on your laptop. Search for the official website and reach the homepage. However, you may face issues if you are in a restricted region. But, sometimes, just opening the incognito window can resolve this issue, and you can approach the musical gallery. Furthermore, the web player offers more flexibility to work with VPN networks to have Spotify Unblocked.
8 – Contact Spotify Support
Spotify has dominated the other musical platforms owing to its simple interface and outstanding features. Above all, the customer support system of this platform is super fast and extremely efficient to resolve all the users' issues. But if you live in a restricted region and want to get Spotify Unblocked, you must contact the customer support system of the Spotify platform.
9 – Share Spotify With a Friend
Spotify allows sharing the playlists with your friends and relatives to allow them to enjoy your music taste. Consequently, they can also get Spotify Unblocked on their device when living in blocked areas.
Final Verdicts
Spotify Unblocked lets you play your favorite songs and music over the Internet without copyright infringement while sitting in a restricted region. You can follow different methods to get it. VPN and location proxy are the most convenient ways to bypass blocked areas. Similarly, you can install VPN-dedicated mobile apps, utilize web proxies on your device, and change the DNS settings. Thus, you will be able to unlock the features of this platform fully. Lastly, use the Spotify web player or contact the support system to get direct access to the world's largest music library.