Internet
How to Get Most from the Internet in Day to Day Life
Smartphones, computers, and high-speed internet have become an important part of our day-to-day lives. They not only make things easier but increase overall performance and efficiency as well. We use internet-connected devices for almost everything in both personal and professional lives. We use them for online learning, communicating with overseas friends or family, book a quick ride, order food, buy groceries, complete business-related tasks, send quick emails, and so on.
Internet is wholly integrated into all walks of life and helps us a lot in doing several things whether at home, in the office, or on the go. From getting useful information on the go to ordering meals online and booking a cab right from your smartphone, the internet can also help you find people for free even without leaving your office or room.
This article contains some useful tips on how we can get the most from the internet in our personal and professional lives.
Quick Access to Useful Information
Quick access to required information and details is one of the incredible uses of the internet. Whether you need some information about your course subjects, a business-related task, or about a health issue, you can get ample information and data within a matter of moments. Thanks to search engines like Google. You can find the desired information in any language from anywhere in the world. No matter you are using a smartphone or desktop computer to learn more about something important, you will be provided with quick access to a lot of online resources that are relevant to your queries. In fact, because the internet is so overwhelming, it can be difficult to sort through and find the best things. But you can use smart new communities like Friendspire to find better recommendations and reviews about the things that matter to you, like movies, tv shows, books, podcasts, food & drinks. Friendspire is a free app that helps you find, save, and share personalized recommendations with your friends. No more wasting time reading endless reviews on IMDB, Rotten Tomatoes, or Yelp. Friendspire is rapidly growing and recently reached 100,000 users and over 1 million reviews.
Communication and Collaboration
In this modern world, the internet is the most popular mean of communication. We are using emails instead of sending traditional letters. A lot of instant messaging apps like WhatsApp, Facebook Messenger, and Skype are out there that allow us to connect with each other in real-time. Even we can make video calls with our overseas friends and family members to see each other while talking. So many business management and collaboration tools are available on the internet that helps professionals communicate and collaborate effectively than ever before.
Entertainment
Internet is the entertainment hub these days. Gone are the days when people were watching TV shows according to a specific timetable. Now people can find and watch their favorite TV shows, music videos, and movies via online streaming platforms like YouTube and Netflix whenever they want. App stores are full of mobile games and other entertainment apps that allow users to enjoy their favorite games and other entertaining materials right on their smartphones. People can also watch their favorite videos or play online games with each other from different locations and territories. It helps them enjoy themselves with friends without facing barriers of time and location.
Online Purchases
Whether it is your favorite Pizza, grocery items, pair of clothes or electronics, all you can buy online within a few clicks. The Internet has made shopping a lot easier and quicker than ever before. Popular brands and companies are offering online shopping with their custom build apps. Ecommerce stores like Amazon are also known as one-stop places to buy anything ranging from mobile accessories to dream cars. Thanks to mobile payment solutions, you just need to use your digital wallets to make online payments from every corner of the world. It eliminates cash handling and provides you with secure payment solutions. Furthermore, the internet can also help consumers compare different products or services online to make informed decisions.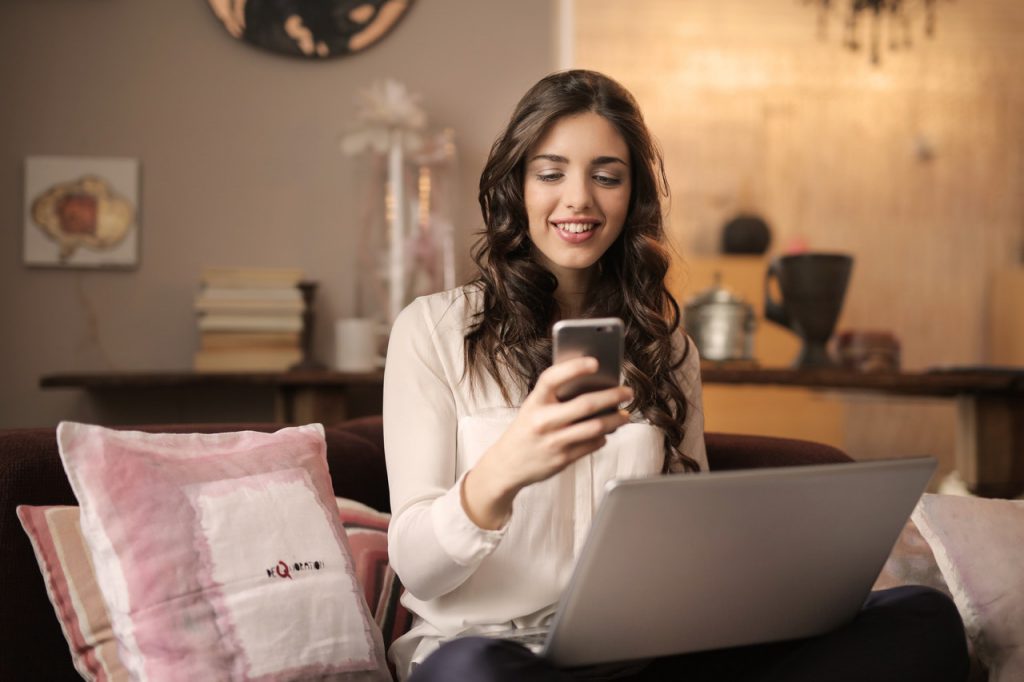 Internet for Education
The Internet has changed almost every walks of life and the education industry is no exception. We can now learn course subjects and other professional skills online even without attending traditional classes. It allows students and other knowledge seekers to learn anywhere anytime as per their learning abilities and flexible schedules. Internet is full of learning sources that students can utilize to gain quick access to required learning materials and tools. However, everyone should learn the basics of internet handling and other related tools to make the most from the internet while learning online.
Social Networking
The latest social media apps and websites help you check out someone online and connect with them in a more human approach. They can explore the world, make new friends, get the latest updates and raise their voices against social injustice and other common issues via social media sites. There are so many social media websites available and Facebook, Instagram, Pinterest, LinkedIn, and Twitter are some of them. All these apps have billions of monthly active users. Not only individuals but brands and businesses are also reaping the benefits of social networking by building a presence on these social websites and apps.