Marketing
How to Create a Content Marketing Strategy
There are many different marketing strategies and forms of marketing out there that are available for people to use. These vary in effectiveness depending on your business's market and how you tend to reach out to your audience regularly. However, a tried and tested form of marketing is content marketing. This is massively useful for many different businesses as you can rank higher on Google and also make it so that people can see what kind of work your business does and why they should trust your organization.
The Benefits of Content Marketing
What are some of the other benefits that come with effective content marketing? They include but are not limited to some of the following:
Improve Your Organic Traffic
One of the most obvious and universal benefits of content marketing is that it can help boost the organic traffic that ends up on your website. If you are continuously generating high-quality content on your site that prospective customers will benefit from and that excites your audience, more and more people will head over to your site to see what it is you're creating. This makes the traffic to your site increase, and many people will be able to engage further with your business and purchase from you after considering your content.
Show You Have Authority
People have a lot of choices when it comes to browsing the internet, and, as such, they struggle to pick what kind of businesses they would like to work with. Not to mention, because of the different amount of online threats out there, people struggle to trust businesses. Suppose you are producing well-researched and informative content. In that case, individuals will be much quicker to trust your business than if you have a website with contact details and a small 'about us' section.
Show Your Personality
People no longer like to work with faceless corporations. Instead, they enjoy working with businesses with personalities they can identify with. It can be hard for businesses to do this sometimes, but one of the most effective ways that they can do this is by creating content that is filled with personality. You should have a big think about what your values are and then convey these different values to your customers throughout the content that you produce. This will make many more people keen to work with you moving forward.
How to Make a Content Marketing Strategy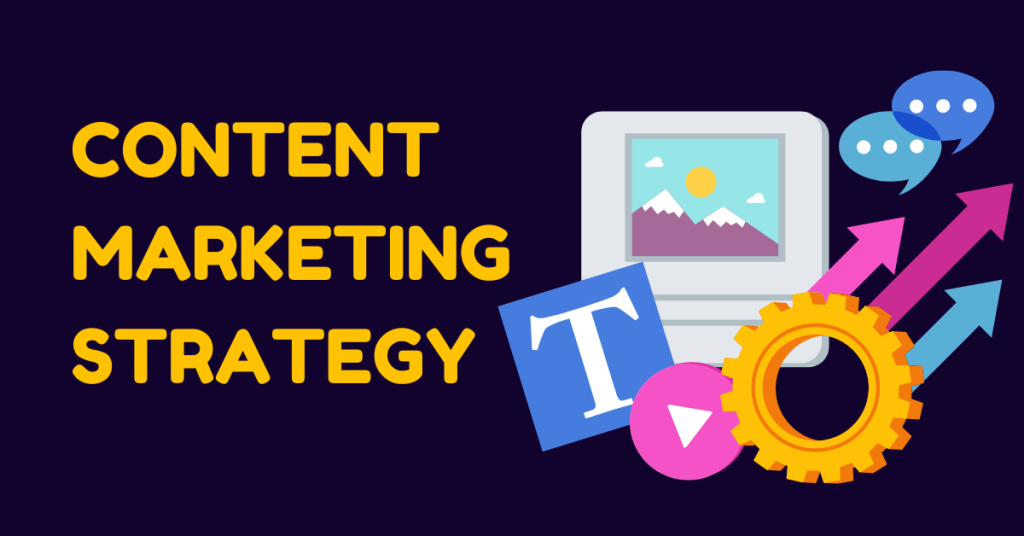 It's not good enough to know that content marketing is effective and that your business should be doing it; you also need to ensure that you have a solid content marketing plan to benefit from those as mentioned earlier. There are several different things that you need to do when putting your content marketing plan together, and these include some of the following:
Find Valuable Resources
When creating valuable content, you need to ensure that the content you are making is accurate and has several well-researched stats in it. You need to look online for some of the most accurate websites available and then use them to find information. There are several options depending on what you are looking for. For instance, if you want to write about web3, crypto, and NFTs, consider heading to OKX.
OKX has a lot of information regarding the future of these developments and the value of various NFTs and forms of crypto. As such, this is an excellent resource for people working with decentralization.
Read More:
Set Goals to Achieve
Every strategy you make within a business should begin with the goals you hope to achieve. Do you want to get more sales? Drive more traffic? Improve your brand's reputation? Whatever it is, you need to ensure that you are laying out what these are from the very start to be in the best position to move forward. You should ensure your goal is not broad either, so make it something where you can effectively monitor whether you are achieving it and if there is anything you could do differently when trying to achieve these goals.
Choose a Target Audience
As well as having goals in mind, you should also understand who your target audience is. This is because the tone you write and the sites where you publish your content will vary depending on who you intend to sell to. Think about what age range, sex, and location you are trying to sell to, then research what kind of content and language appeals to this group. Be sure to keep your audience at the forefront of your mind whenever you create content, as this will make sure the traffic you generate on your site is traffic that will likely engage with you further.
Conclusion
There are many different marketing methods these days, and one of the most tried, tested, and effective is content marketing. Many different businesses love to get involved with content marketing. It proves to be very effective in improving the traffic to your site and ensuring businesses come across as trustworthy and respected. If you are interested in starting content marketing, you must have a plan in place. Above are some helpful tips for creating a good content marketing strategy. It may be worth considering and trying a few options over time to see how you get on. You may find that several marketing strategies lead to success.