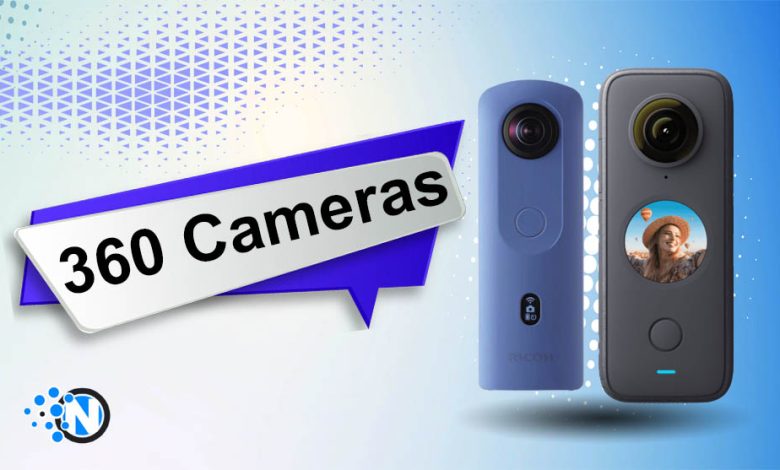 360 cameras are the products of modern technological revolutions. In 2024, they are getting extremely popular because of their ability to capture the surroundings in a complete 180-degree circle. They also possess high-quality lenses that can capture images in exceptional pixels and deliver an exclusive blend of virtual reality (VR) and immersive experiences. Based on their increased popularity, numerous options are available on the web to make sure you have the best outcomes. However, such a more extensive collection has challenged the purchase decision. Therefore, we have developed this guide on the top 360 cameras you should own for virtual tours.
Top 360 Cameras for Virtual Tour
Numerous companies and brands, including Insta360, Ricoh, and Samsung, have launched their 360 cameras into the market. Also, there are several other names that are making their mark in this highly competitive landscape. After researching the web and analyzing the features of a wider product range, we have shortlisted the top 5 you must look for to purchase in 2024. The details are mentioned in the under-section.
1 – Insta360 ONE X2 360 Camera
Firstly, we have placed this iconic 360 camera from Insta360 into this rundown for its exceptionally lightweight design and sturdy body. With this device, you can capture the overall surroundings in brilliant pixels. Also, you can utilize the power of Steady Cam mode to capture ultra-stable wide-angle footage. Furthermore, the integration of horizon-leveling algorithms enables you to take steady shots. Most people are worried about the behavior of cameras toward the water as they want to capture images during swimming. The Insta360 One X2 is entirely waterproof and can withstand pressure up to 10 meters in depth.
What We Like the Most?
Sturdy manufacturing
Steady Cam mode
Horizon-leveling algorithms
Waterproof
Exceptional customer support
What are the Cons?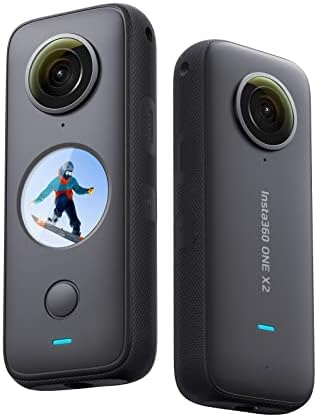 2 – Ricoh Theta SC2 White 360 Camera
Secondly, Ricoh has earned its place in this rundown. Its Theta SC2 White 360 camera can capture high-quality images and deliver exceptional performance. Additionally, you can record videos effortlessly with its rotating camera. Further, the image stabilization technology takes your experience to an advanced level by making sure that your pictures are not blurred. The night view mode is also present, which helps you to capture your favorite moments and store them in ever-lasting storage space. Talking about the design, it is very elegant and delivers a brilliant eye-catching sight. Moreover, it is available in four different colors to resonate with your interests and preferences.
What We Like the Most?
Lightweight body
Ultra slim design
Compatible with Theta Plus App
Integrated social sharing feature
High-quality lens
What are the Cons?

3 – Insta360 ONE X Action Camera
Another brilliant quality item to be added to this rundown is the Insta360 One X 360 camera. Similar to its previous product, it delivers the leading image quality along with stunning 5.7k video. As a result, you can have a detailed view of everything surrounding you. The simple design and construction look very elegant while using. Additionally, you can give it as a gift to your adventurous friend or family member. This camera delivers impossible stabilization capability. Enabling you to shoot steady pictures even while jumping from a plane or mounting a hill. Hence, you can save your memories for longer. Besides, the built-in editing tools help you to reframe your images and control the playback speed.
What We Like the Most?
Wi-Fi connectivity available
App compatible
Complete accessories
Shot Reframing capability
Integrated FlowState
What are the Cons?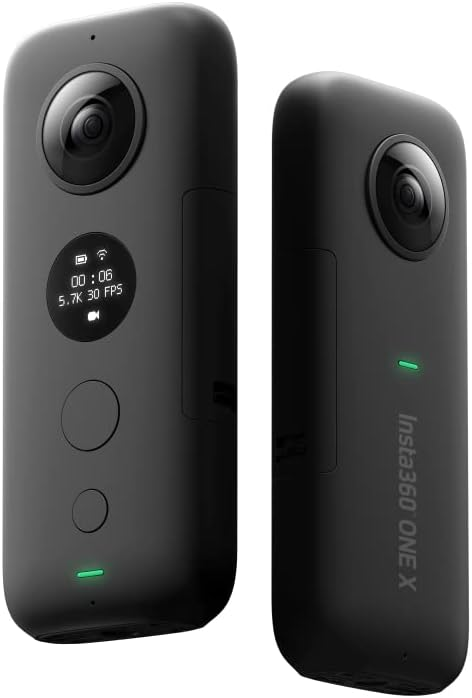 4 – GoPro MAX Touch Screen 360 Camera
Fourthly, GoPro MAX is present among the best 360 cameras on the web. The best part of this gadget is that it can capture brilliant images at 180 degrees with its exceptional-quality stabilization. Moreover, multiple image-capturing modes are present. The most famous Hero Mode enables you to utilize 4 different lenses to determine which image will best resonate with you. Furthermore, the super-stabilized time-lapse videos can be shot with the involvement of Max TimeWarp. Also, you can live stream in 1080p with this 360 camera to enhance the experience of your audience. 6 mics are integrated into this gadget, which helps you to record clear voices. One of the best things about GoPro is that it comes with all components, including rechargeable batteries, mounts, protective lenses, microfiber bags, and many others.
What We Like the Most?
PowerPano
Premium stereo audio
4 digital lenses
Horizon leveling
Immersive stabilization
What are the Cons?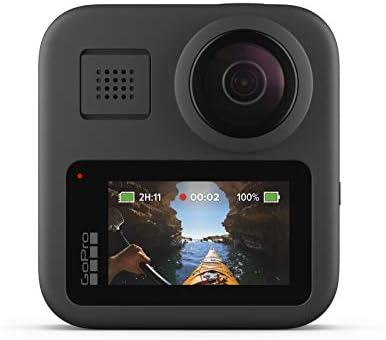 5 – RICOH THETA Z1 360 Camera
Lastly, the RICOH THETA Z1 360 camera has made its place in this rundown. However, it is only beneficial for professionals who are looking forward to taking their photography and videography skills to an advanced level. The 51 GB internal storage lets you store a larger number of images and video collections without the need for frequent deletion. RICOH has integrated a new image-processing algorithm into this gadget which has improved its functioning significantly. Also, the 4-channel microphone allows you to capture immersive videos, which you can use later to make vlogs and other videos.
What We Like the Most?
Latest image processing algorithms
Dynamic range correction
CMOS sensors integrated
Enhanced HDR
Precise stitching process
What are the Cons?

Final Verdicts
No doubt, 360 cameras are becoming essential for our everyday lives because of their numerous capabilities and image-processing techniques. In this way, you can capture stunning and high-quality images and store them for longer periods. In addition, you can edit them right after shooting with the help of built-in tools or compatible apps. The only requirement is to assess the larger amount of products available on the web and sort the best ones according to budget requirements. Hence, you can pocket the desired perks without breaking the bank.