Editing videos is a common task for many people, whether it's for work or for fun. But it can be expensive to buy a good video editing program. Fortunately, there are some great free options available. With so many different video editing software options out there, it can be hard to know which one is the best for your needs. But never fear! We've compiled a list of the 10 best free video editing software options available in 2023. Whether you're a beginner or a pro, we've got you covered. So without further ado.
What is Video Editing Software?
Video editing software is a program that allows you to edit and manipulate digital video files. With the help of these programs, you can adjust the brightness, color, contrast, and other audio-visual elements of your videos. It also lets you add text, music, special effects, and more. All these advanced editing qualities are available even in the free version of some video editing software. These kinds of features make it easy to create beautiful videos for personal use or for business purposes.
Is it Good to Use Free Video Editing Software?
Yes, it is good to use free video editing software if you are just starting out. Many of these programs come with all of the same features as their paid counterparts, allowing you to create great videos without spending a fortune. However, if you need more advanced features and capabilities, you may need to upgrade to a paid program.
Top 10 Free Video Editing Software:
Here is the list of the 10 best free video editing software in 2023.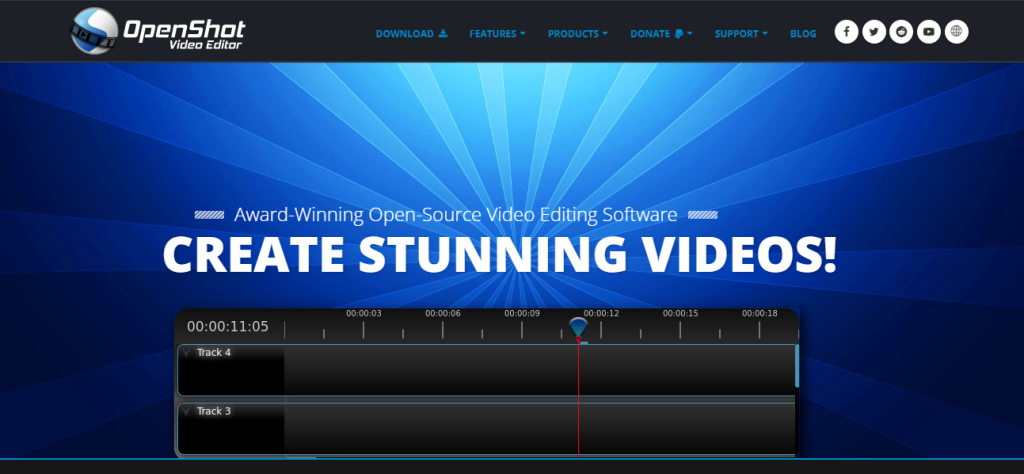 This free video editing software is designed for both beginners and professionals. It is easy to use but also contains advanced features like motion tracking, green-screen effects, and 3D text. It also supports multiple audio tracks, video transitions, animated titles, and more.
OpenShot is reminiscent of iMovie for Mac users, with its user-friendly drag-and-drop interface. But OpenShot has so much more to offer: unlimited layers and audio mixing capabilities that any video editor would love.
This editor's state-of-the-art features combined with its easy-to-use design ensure that you can experience the highest quality video editing. It displays real-time previews as you create transitions between clips for an even quicker workflow.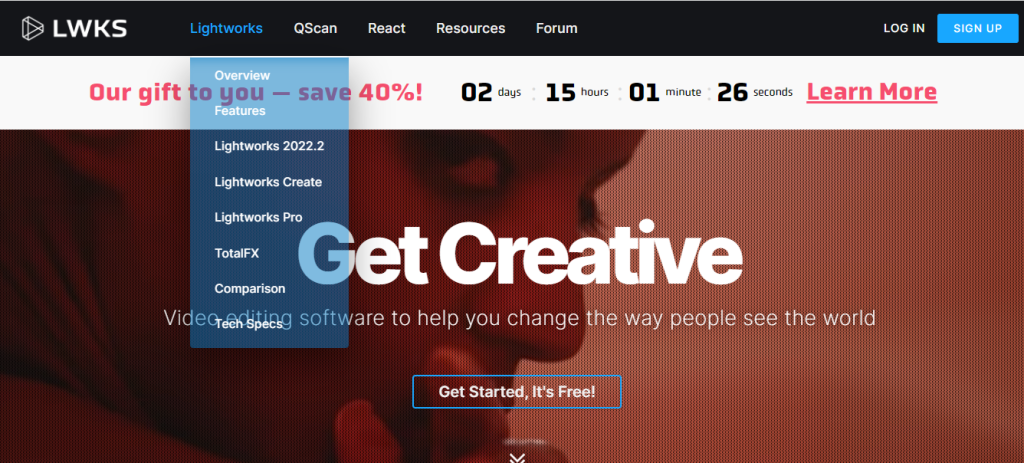 This free video editing software is a great choice for both beginners and professionals. It provides an intuitive user interface and a wide range of advanced features: from chroma keying and color grading to audio mixing and multi-cam editing. Lightworks provides a rich library of exclusive stock videos and music clips with permission to use in any video that you edit on the software. Therefore, giving your marketing video an impeccable finish. It is also compatible with all major operating systems, making it a great choice for any video editor.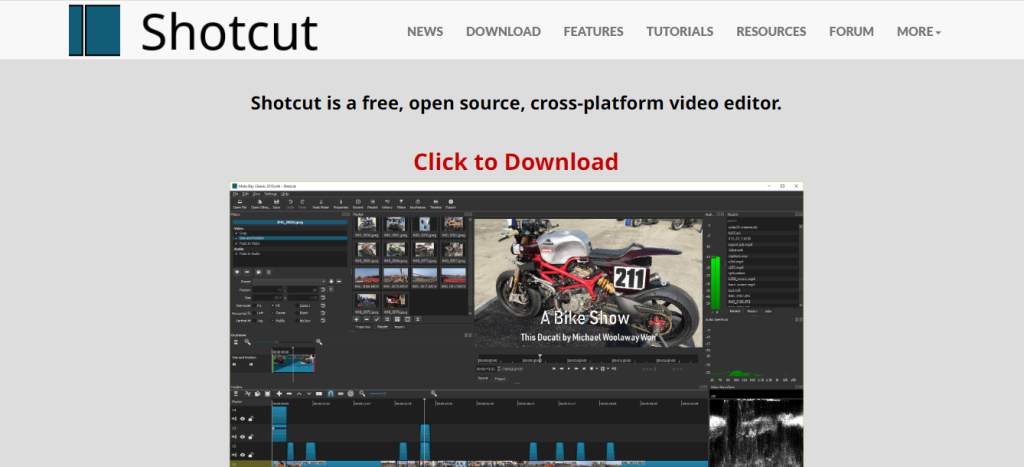 This free open-source video editor works on Windows, Mac, and Linux. It has a sleek interface and tons of useful features like multi-layer support and a wide variety of timeline editing tools. With Shotcut, you can easily add transitions and effects to your videos, as well as edit audio and create keyframe animations.
Shotcut is the perfect program for bringing together a variety of video and audio formats, as it supports hundreds! With its convenient drag-and-drop feature and easy file management tools, you'll be able to create your social media masterpiece with ease.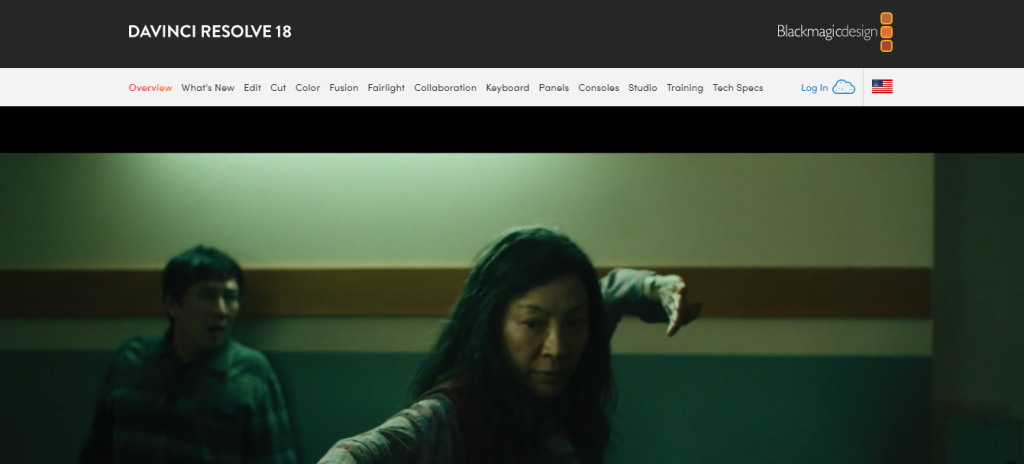 This powerful video editing software is available for Windows, Mac and Linux. It supports a wide range of formats and features a comprehensive suite of tools for advanced video editing. DaVinci Resolve offers an intuitive, user-friendly interface and supports multi-cam editing, as well as powerful color grading and audio mixing capabilities. With DaVinci, you can edit both offline and online with maximum efficiency. Its ultra-fast playback engine enables quick editing and trimming – even for files of high complexity such as H.264 or RAW. Editing has never been faster or easier than it is now with this revolutionary program.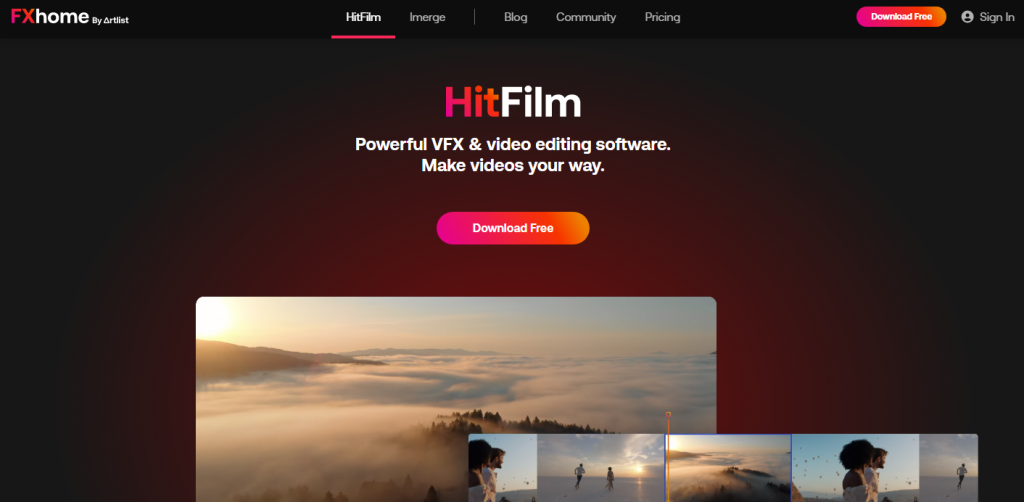 HitFilm Express is an impressive and comprehensive video editing software offered by FXhome. From color grading to advanced 3D compositing, HitFilm Express has you covered with a range of powerful tools. This intuitive software makes complex effects achievable without having to go through long tutorials or click through hundreds of different menus. Even beginners can learn editing quickly and start creating beautiful cinematic scenes with ease within hours. With its huge library of visual effects, audio tools, and motion graphics, HitFilm Express is the perfect choice for both professional video editors as well as ambitious filmmakers who are just getting started.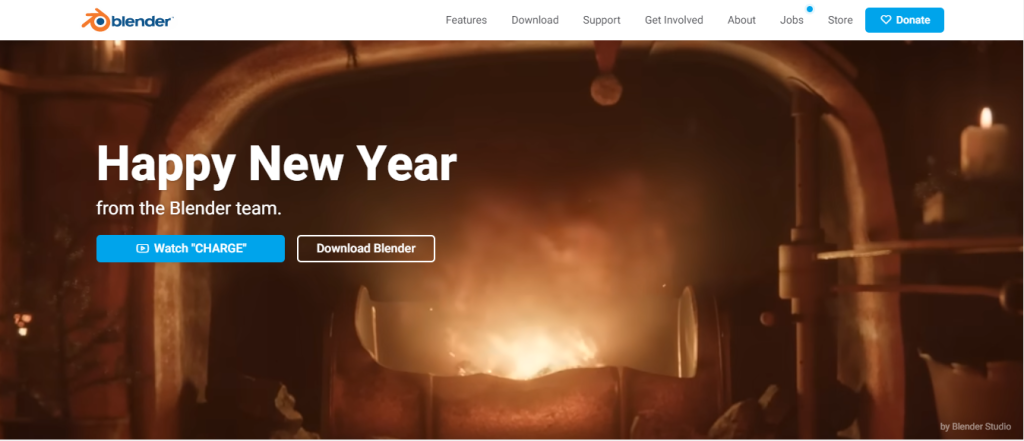 This free and open-source video editing software is used to create films, animations, visual effects, 3D modeling and more. It has a wide range of features, from 3D animation and modeling to motion tracking and video compositing. Blender is an incredibly powerful program but it can be intimidating for beginners. There are plenty of tutorials online to help you get started and become familiar with the program. With its many features and applications, Blender is a great choice for anyone looking to create stunning visuals.
From basic cuts and splicing to more sophisticated video masking, the editor's comprehensive range of features makes it suitable for users of all levels. Whether you're a beginner or an experienced user, this flexible video editor has something to offer everyone.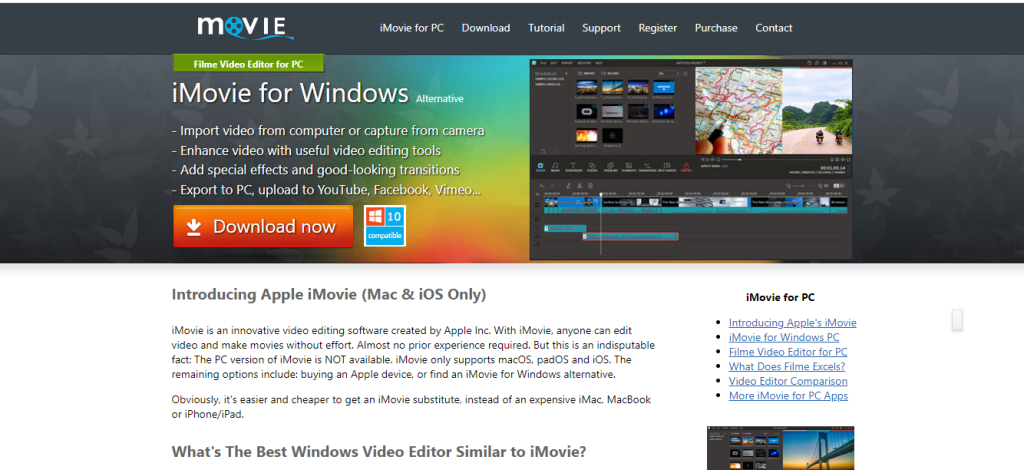 iMovie is an indispensable tool in the digital creator's toolkit. It gives users of all skill levels the power to create music videos, movies, and interactive stories. Through a drag-and-drop interface, users can quickly assemble clips into polished projects with transitions, text overlays, upbeat music, and sound effects. Plus, iMovie is available on multiple Apple devices, making it easy for creators to start their projects on one device and finish on another. Whether you're a beginner or an expert filmmaker, if you're looking for an intuitive program to help realize your creative vision – iMovie should be your go-to.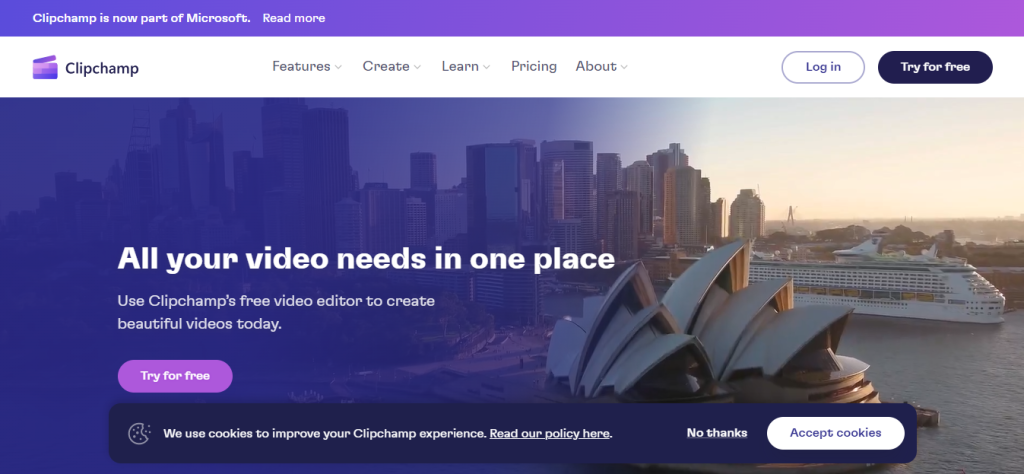 Clipchamp is a powerful and easy-to-use video editing software that helps you create high-quality videos in minutes. With its intuitive interface, you can quickly select, drag, and drop clips into timelines, apply effects, add transitions, adjust colors, and more. Clipchamp also has a built-in library of royalty-free music, sound effects, and video clips to help you create the perfect video. Best of all, it's free for both personal and commercial use. Clipchamp provides you with a broad selection of both free and paid stock footage (including video and audio) so that your TikTok story can be completed without skipping a beat. Easily customize your video to fit the social media specifications that best suit your needs.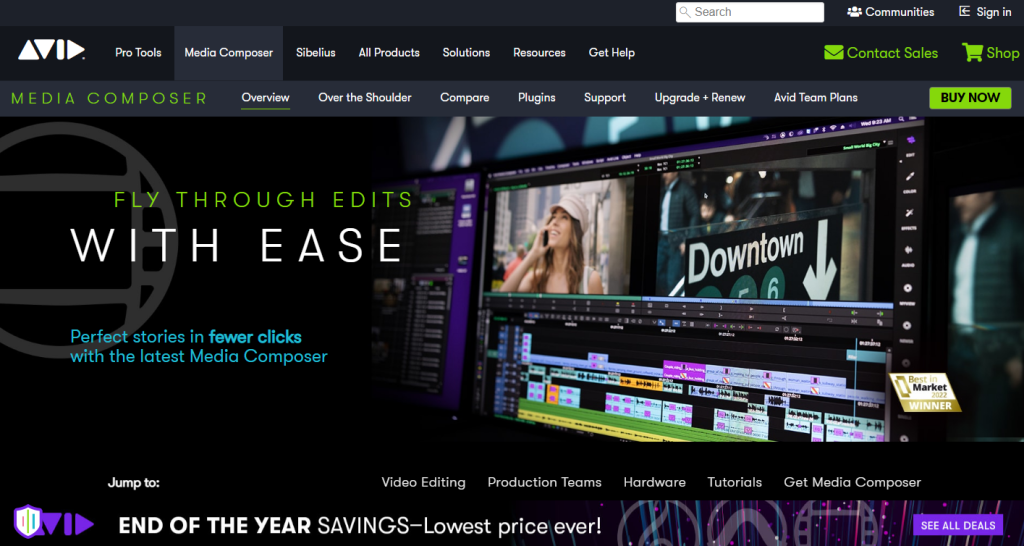 Avid Media Composer is a top-of-the-line editing system for any aspiring or seasoned filmmaker. Whether you're working on commercials, music videos, or full-feature films, Media Composer gives you the tools to create stunning effects and transitions. Its precision workflows allow you to get your projects out faster, while its robust media management capabilities help streamline the post-production process. Furthermore, it allows video editors to collaborate more effectively with their teams – as its integration with the cloud and support services offer real-time feedback. From hobbyists to professionals alike, Avid Media Composer offers experienced editors an efficient way to achieve their creative vision.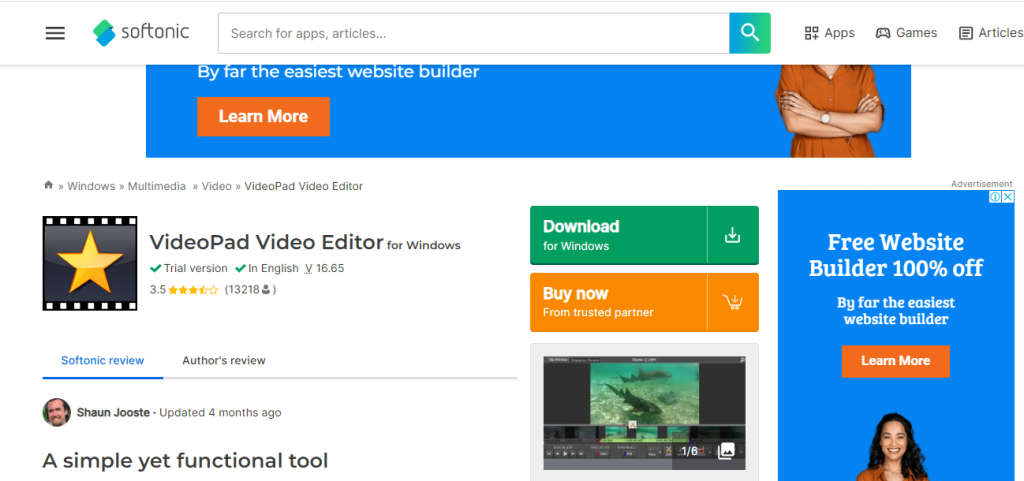 VideoPad is an excellent video editing software that allows users to easily create professional-looking videos from home. It features a wide range of tools and effects that can be used to sharpen any project. From beginner editing tools such as splicing and combining clips, to advanced options like 3D animated titles and green screen effects, VideoPad makes creating content simple and fun. Whether it's creating nostalgia-inducing home movies or high-quality videos for commercial projects, it provides the means to make it happen without breaking the bank or busting one's brain in the process.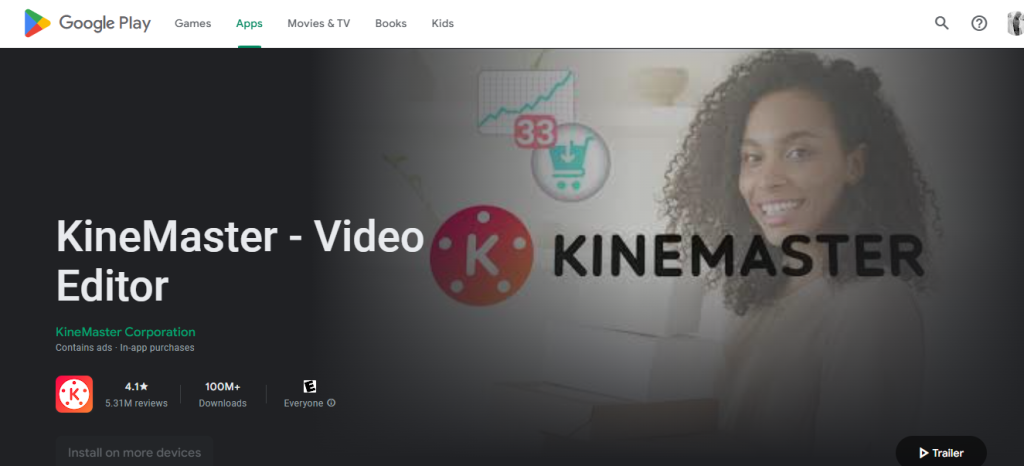 KineMaster is an incredible video editing app with a wide range of powerful tools. It allows users to create professional-level videos with ease, giving them the ability to trim and splice video footage, record audio, change speed, and volume adjustments, add special effects and transitions, split audio from video clips, draw directly on the video frame, add text and titles for captions, and much more. Utilize color filters and modifications to improve the quality of your videos, making them brighter and more visually appealing. If you're looking for a way to take your videos from basic to amazing in no time at all, KineMaster is a perfect choice.
Final Words:
A professional editing video experience doesn't have to be expensive. Whether you're just starting out or need a powerful editing suite, there are plenty of affordable options available. Before going to paid video editing software, you must try these free video editing software to get the hang of things. The above-mentioned software is ideal for any level of video editor, from entry-level to professional. Try out the ones that best fit your needs and start creating awesome videos today.