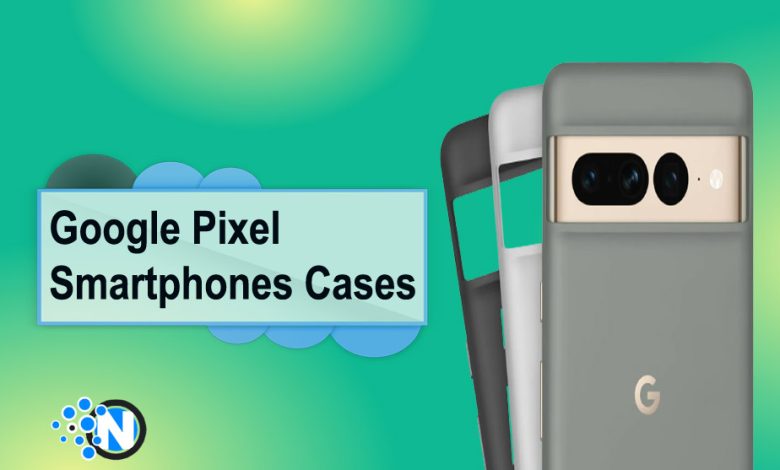 Google Pixel smartphones have influenced smartphone enthusiasts with their high-end features and exceptional camera quality. The high-end processors have improved their performance, making them able to perform multitasking effortlessly. These exclusive attributes have made it an integral part of numerous users. Thus, they must protect their devices to protect them from scratches and other harm. Many protective cases are present in the market you can purchase in 2023. As a result, you can maintain the sleek design and advanced capabilities of these brilliant innovations. We have developed this guide to enlist the best options for you.
Why Google Pixel Smartphone Cases are Necessary?
We described previously that Google Pixel smartphones feature sleek designs to ensure elegance. Consequently, they are not very durable and are highly vulnerable to physical damage. So, you must be very protective to maintain their shape and design. Considering this, many companies have launched their products into the market, providing many options for users to select from. However, not all of them are capable of delivering the same results. Based on these, you must be very precise to make purchase decisions. Otherwise, you will end up spending your money on false products.
1 –  Crave Dual Guard Case (Google Pixel 4)
Composed of a blend of several top-quality mixtures such as polyurethane, TPU, rubber, and polycarbonate, this Crave case delivers shockproof protection to your Google Pixel 4 mobile. The dual layer is highly resistant to bumps and scratches, ensuring that you can use your smartphone longer. Furthermore, the forest green color looks very elegant and gives an extraordinary visual experience.
What We Like the Most?
Polyurethane Construction
Dual Layer
Shock Resistant
Wireless Charging Compatible
Fits Completely With the Pixel 4
What are the Cons?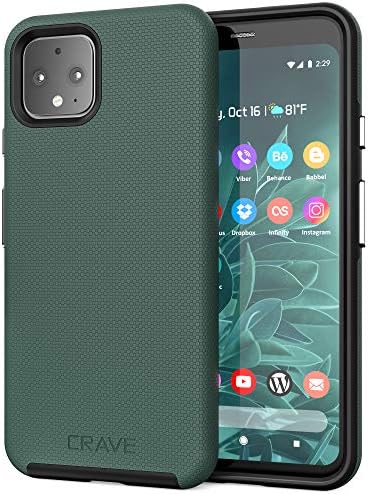 2 – OtterBox Commuter Series Case (Google Pixel 4A 5G)
If you have a Pixel 4A first-generation mobile, you cannot grab the benefits of this sturdy smartphone case. Otterbox has launched its most famous Commuter series to protect your Android. It is made of synthetic rubber with slipcovers and a composition of polycarbonate shell to give it more strength and intensity. In this way, your device will remain protected from damage even if it falls from a higher place.
What We Like the Most?
Waterproof Material
Improved Color Coating
Dual Layer Body
Corners Fit Strongly
Basic Case Form Factor
What are the Cons?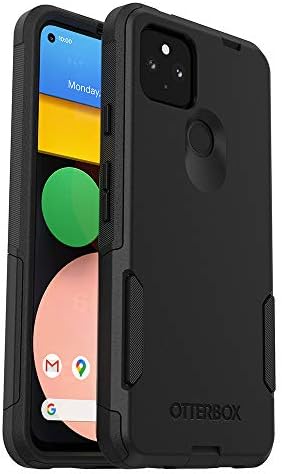 3 – KWMobile Case (Google Pixel 5)
Available in numerous vibrant colors and compatible with Google Pixel 5, you can purchase KWMobile to ensure an enhanced level of protection for your Android. Additionally, the body features TPU material. Hence, your phone won't get significant damage when it falls from a heightened place. Further, the silicone finish gives it a soft consistency, easing the way to hold Pixel 5 to perform desired operations.
What We Like the Most?
Vibrant Colors
TPU Material
Soft Body
Waterproof
Rubber Coating
What are the Cons?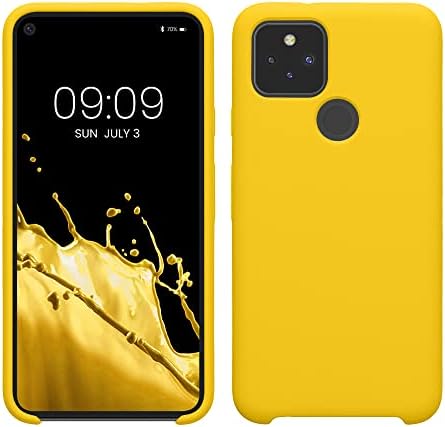 4 – Crave Dual Guard Case (Google Pixel 5A 5G)
Crave Dual Guard cover for Google Pixel 5A 5G is the last product on our list of top Google Pixel smartphone cases in 2023. Featuring a dual-layer rugged grip, never let any damage come across your mobile. Further, the body is made of TPU and rubber in combination with polyurethane to make it more sturdy, strong, and waterproof. In addition, camera protection is available, guaranteeing the lens will remain intact.
What We Like the Most?
TPU + PC Construction
Responsive Buttons Present
Different Colors Available
Magnetic Withstand
Anti-Dust Plug For Headphone Jack
What are the Cons?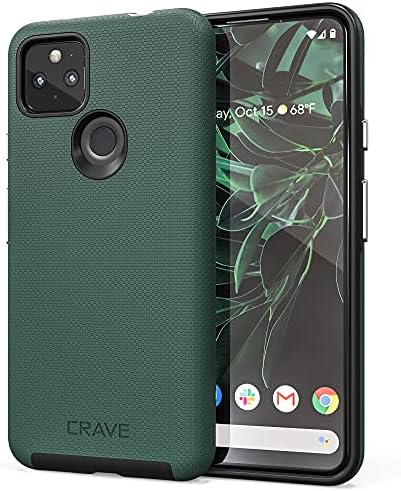 5 – Caseology Parallax Protective Case (Google Pixel 6)
Featuring a modern and stylish 3D grippy pattern, the Caseology Parallax protective case is highly compatible with Google Pixel 6. It fits completely to your device, making it highly shock-resistant and protecting it from scratches. Additionally, the drop testing has confirmed that your mobile will remain damage-proof even after falling from 48 inches. Similarly, the raised edges protect the camera and ensure a perfect portrait.
What We Like the Most?
Camera Protection Present
Textured Pattern
Improve Grip
Eye-Catching Colors
Thermoplastic Construction
What are the Cons?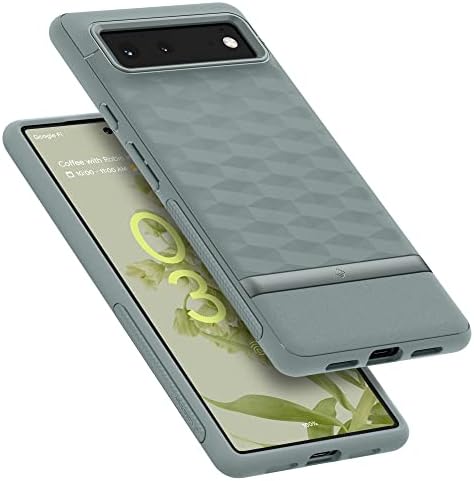 6 – Amzpas Silicone Phone Case (Google Pixel 6A)
Next, we have placed Amzpas silicone phone cases on the best Google Pixel smartphone cases in this rundown. This top-quality product is compatible with the Pixel 6A model so that you can protect your mobile effectively. With this item, your phone will be saved from hardware damage and screen breaking. Also, the color contrasts are pretty impressive, improving your visual experience.
What We Like the Most?
Durable Construction
Anti-Scratch
Shock Resistant
Silicone Construction
Eye-catching Color Contrast
What are the Cons?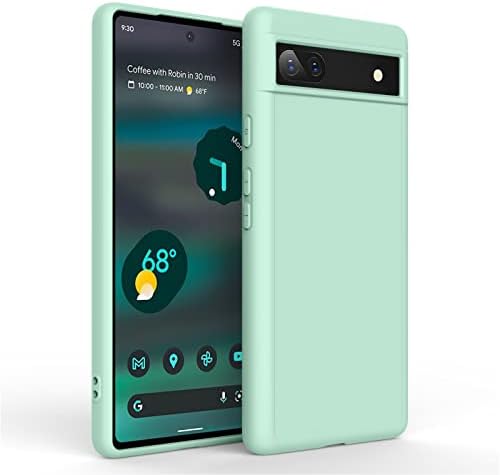 7 – Amzpas TPU Case (Google Pixel 6 Pro)
Google Pixel 6 Pro has also greatly impacted smartphone users with its ergonomic display and exceptionally sleek design. Thus, it has taken the world by storm at its launch. Still, a large number of users are utilizing the power of this high-end gadget. Amzpas has a highly durable protective case with TPU construction to protect it, making it scratch-resistant and damage-proof. It is also available in several colors to meet your requirements.
What We Like the Most?
Enhanced Navigation Button
Improved Fitting
TPU Construction
Precise Incision For Microphone
Sturdy Corner Shockproof
What are the Cons?
Printing Start To Rub Off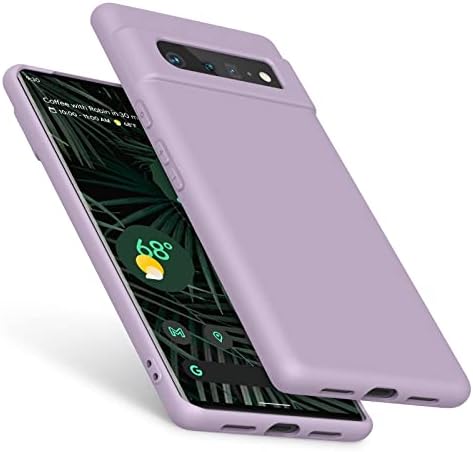 8 – Amzpas Silicone Phone Case (Google Pixel 7)
Amzpas is again present on the list, but this time, the smartphone case is for the latest Google Pixel 7 mobile. You can purchase it to protect your latest device and ensure it functions generally for a more extended period. The silicone inclusion makes this product highly durable and scratch-resistant. Furthermore, it is highly water-proof. So, you need not worry if any splashed spread over it. Just wipe it with a clean cloth. 
What We Like the Most?
Soft Sensation
Highly Colorful Designs
Fits To Your Device
Take Down On Extensive Shocks
Highly Budget Friendly
What are the Cons?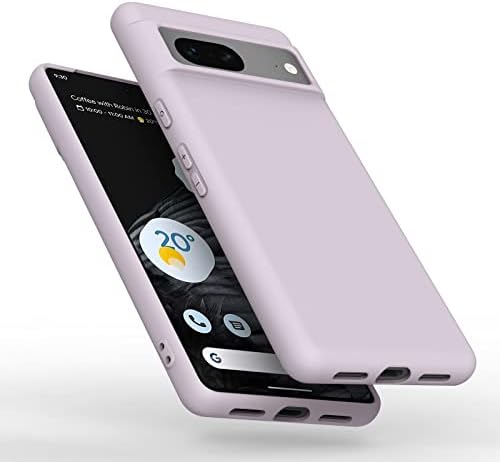 9 – Spigen Tough Armor Case (Google Pixel 7 Pro)
If you want to protect the best Google Pixel mobile, you must be biased toward purchasing Spigen Case. This tough armor mobile cover is compatible with Pixel 7 Pro, effectively protecting its body and camera. The body comprises multiple components, including Polycarbonate, Thermoplastic, and Polyurethane. Thus, you will enjoy water-resistant and enhanced damage prevention.
What We Like the Most?
Optimal Viewing
Convenient Grips
Raised Edges For Camera Protection
0.1 mm Lifted Tunnel
Built-In Kickstand
What are the Cons?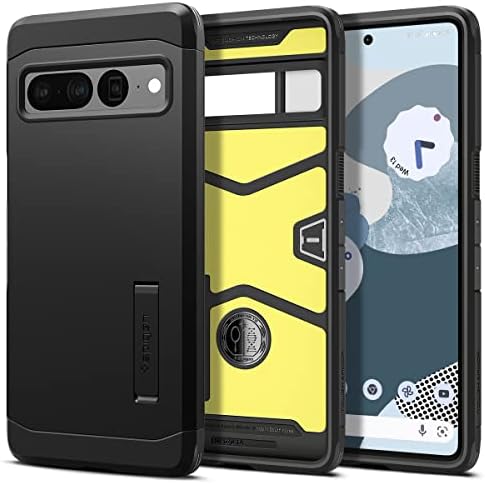 10 – KW Mobile Case (Google Pixel 3)
One of the most budget-friendly smartphone cases ever available online is the KW Mobile Case, compatible with Google Pixel 3. The color coating has a matte finish, making it look appealing and eye-catching. In addition, the body is made of TPU and silicone to make it more protective and give a classic touch. Above all, there is no obstruction at the charging slot and hand-free jack, allowing a trouble-free experience.
What We Like the Most?
Flexible TPU Body
Matte Colours
Bumper Form Factor
Highly Budget-Friendly
Raised Corners
What are the Cons?
11 – LUMARKE Google Pixel 3A Case
Lastly, we placed the LUMARKE Google Pixel 3A case for military-grade protection. It has been tested to withstand falling from 16 feet. Consequently, your device will be protected for a long. It delivers a stunning visual experience under $10, one of the most exclusive attributes of this high-quality mobile cover. The plastic composition and the magnetic ring kickstand car mount holder remain intact even in bumps.
What We Like the Most?
Enhanced Screen Protector
Military Grade Sturdiness
Support Wireless Charging
Functional Kickstand
Compatible With Magnetic Car Mount
What are the Cons?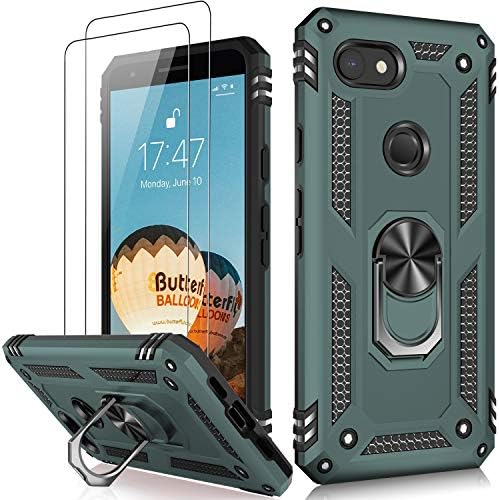 Buying Guide
Many products are available online, making it very challenging to pick the best one. However, you can ease this hectic process by considering some essential factors. We have enlisted some of them in the following section, making it easy for you to make a purchase decision.
1 – Compatibility
Firstly, you must check if the case is compatible with your smartphone. Every Google Pixel mobile has a different dimension and body structure. So, you must care about this factor.
2 – Material
The material also matters a lot. You must purchase a case with plastic, silicone, or TPU construction because they are sturdy and deliver a shock-proof experience.
3 – Port & Button Accessibility
Next, check if the cover case allows easy access to all the phone ports and jacks. Any obstruction could create a lot of problems in connecting chargers or Handfree.
4 – Budget
Lastly, you must consider your budget and avoid breaking the bank to leverage Google Pixel Smartphone cases. You must be biased toward budget-friendly products.
Final Verdicts
Google Pixel smartphone cases become essential to preserve these high-end mobiles' functionality and aesthetics. In 2023, many options are present, promising to cater to your preferences and priorities. However, not everyone can deliver the same level of protection within a reasonable budget. Therefore, you must consider some factors to maintain your account balance and own a durable item capable of bearing shocks and bumps. As a result, you can maintain your Pixel mobile's sleek design and appearance.