Business
5 Tools That Will Help You Reach Your Business Goals Faster
What dreams do you have for your business? Are you hoping to expand to a second location? Do you want to grow large enough to one day be publicly traded on the stock market? Perhaps your objectives are much simpler, like increasing revenue by 20% before the end of the year.
Whatever your goals are, you must create a plan to reach them. This includes developing a timeline full of the required steps that you and your team will need to take. Let's be completely honest here: Some of those timelines seem awfully long. To speed up the process, entrepreneurs look at every possible method for increasing efficiency and productivity to shorten those timelines. 
One of the best ways to reach your business goals faster is by implementing appropriate tech tools. The addition of such tools gets your company's gears moving a lot faster with little to no extra work. To get an idea of how these tools can benefit your business, let's examine a few of them below:
1. Content Planning Software
In today's consumer landscape, content is king. The companies that produce the best and most consistent content have a better chance of getting customers. Content can reach consumers at home, at work, in the movie theater, or anywhere else an electronic device may capture their attention. 
As important as it is, content creation is much easier said than done. The creative heavy lifting alone can be a lot to handle. Content planning tools can at least help with all the logistics behind content execution and distribution. For instance, a content calendar will help you schedule your releases and even set the exact time a new post goes live on social media. 
Some content planning tools provide free-to-use media assets and can track social media metrics to gauge the effectiveness of your content. Before you create accounts for half a dozen new platforms, start by analyzing your greatest content-related weaknesses. Afterward, you can select a tool that addresses your greatest shortcoming and build from there. 
2. Contract Signing Software
A lot of your business goals will involve agreements of some kind with other parties. This could be anything from hiring a contractor for office upgrades or signing up a major new client to a long-term contract. The quicker you get a contract signed, the sooner you can get the next steps going.
Your contract signing needs a modern-day approach. Long gone are the days of storing important paperwork in filing cabinets and holding meetings or dispatching messengers to get documents signed. Today, you can send a contract online that can be digitally signed, sealed, and delivered in minutes. An activity that used to take days can now be completed almost instantly.
Contract signing software is a necessity when moving to a digital contracting approach. Such software will keep sensitive information secure and ensure the proper transmission of documentation. Relying on email alone isn't the best way to operate a business.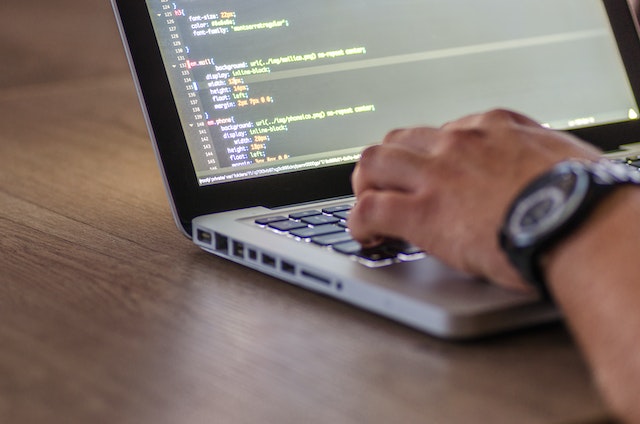 3. Project Management Software
No matter what your business goals are, chances are you'll require some help to achieve them. By surrounding themselves with talent and support, entrepreneurs make reaching their goals infinitely more feasible. While a larger workforce means you can accomplish more, it presents new challenges. 
When you put together a team, you need to be able to guide and manage them as you work together to achieve objectives. This is where project management software comes into play. Such platforms enable teams to assign tasks, communicate freely, and organize project documents and deliverables all in one place.
If you were part of a team working through the lockdown period of COVID-19, project management software might have saved your life. It makes it much easier to stay on the same page regardless of role, location, or working hours. This controlled flexibility can really take your team to the next level.
4. Automation and Artificial Intelligence
Why spend time working on tasks that you can automate? Certainly, you'll want to be involved with many functions of your company. However, running a business always comes with some busy work. Thanks to automation and artificial intelligence, you can take care of these tasks without filling up too many slots in your calendar. 
An excellent example of this is a chatbot for your website. This automated helper can answer simple questions and direct visitors to the information they seek. This eliminates the need to have employees standing by at all hours of the day to help potential customers. Quicker responses can lead to more sales, more referrals, and many other numbers you want to see jump up. 
Many businesses — such as hair salons, doctor's offices, and auto repair shops — work on an appointment basis. These appointments can also be managed with an automated system. Online appointment scheduling forms and calendar links can be accessed by customers and filled out to their specifications. This allows individuals to book appointment slots even after regular business hours or when your receptionist is busy helping someone else.
5. Financial Tools
The bottom line in business — in the literal sense — is making a profit. You can't create a sustainable business without paying yourself, your workers, and your expenses with some left over. No matter how good your content strategy or product line is, you won't stay in business if you continuously operate in the red. 
There are a few different types of financial tools that you might find helpful. For example, a payroll platform will make it easier to onboard employees, pay them on time, withhold their taxes, and administer their benefits. This helps ensure you don't miss a single paycheck or run afoul of the IRS. 
Another financial tool is an invoicing solution. You won't be able to pay your employees if your customers aren't paying you, so ensuring prompt payment is vital. This tech solution allows you to easily generate and send invoices, track payments, and send automated reminders to laggards. These capabilities can both streamline your workflow and increase your cash flow.
Shoring Up Weaknesses, Creating New Strengths
Even a single tool added to your business infrastructure can make a huge difference. Conduct a technology audit of your company and pinpoint its strengths and weaknesses. Then adopt a tool that can address your weak spots and track the changes in your team's performance. You'll soon see for yourself just how impactful the right tech solutions can be.