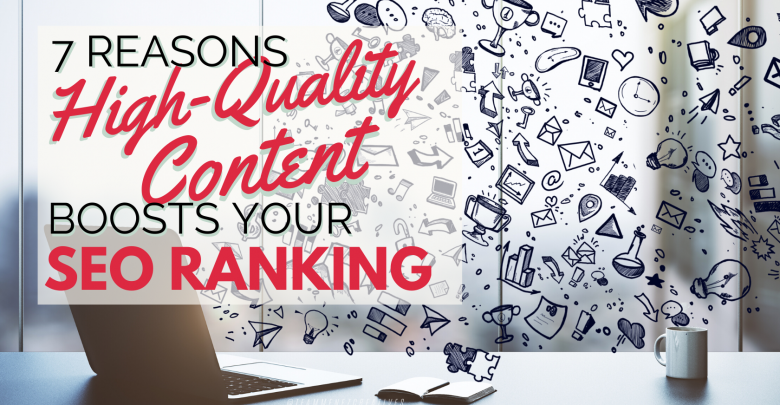 In real life, overstaying visitors can be unpleasant and uncomfortable. In the digital world, however, overstaying visitors on your website spell higher SEO rankings, and that is something digital marketers and content creators aim to achieve consistently.
Users need something more than great design and usability to attract, retain, and convert visitors, and useful, high quality, relevant content is the meat in the sandwich of good design and great usability. Great content tends to make visitors stay longer on your website or social media page to consume the information and therefore improve the dwell time, described as the length of time visitors spend on your site.
There's much abuzz about SEO among the back-end developers, but where some would think a well-designed web is just about the aesthetics and the gimmicks, they are mistaken. You don't go to a shopping mall, for instance, just because the mall is new and looks incredible. You come there because you expect to be served with something you need or desire, be it a product or a service. Who goes to an empty mall with empty shops, right? It's the same with all web and social media pages.
Long-form content is prioritized by Google and other search engines, which falls around 2,000 to 2,500 words. Long-form articles rank the highest in search engine results because they have considerable dwell time.
Word count is not everything, though, and certainly not just keywords. Both are vital indicators that search engines look for, but these are NOT the only things SERP algorithms consider. You are not writing for search engines or bots but people. People will read your article if it helps them. Longer, more meaningful, high-quality content will be of more value to them, includes more keywords, and provides more outbound links if they need to know more about the topic. Valuable content also gets bookmarked more often, and Google takes note of that, including how many times a reader went back to the bookmarked article. People will not bookmark, let alone return, to sites that wasted their time.
Here are seven reasons why high-quality content improves SEO ranking:
1. High-Quality Content = Greater SEO Value
It doesn't matter if you have a multitude of amazingly-written articles on your site. Every content that does NOT bring you business will NOT add value to your business. And what brings you business is writing articles that meet, even create a demand from the readers. Effective content is content that people can easily access, read, and get value from. Content that is of high-quality is well-written, with appropriate keyword usage, utilising inbound links, and other essential ingredients of search engine optimisation to make your site more visible on search engines like Google, Bing, and Yahoo.
SEO isn't what it used to be. It's no longer just stuffing an article to the seams with keywords, like most content creators of the past have done. The SERP algorithms know better and have higher standards to classify content as high-value. Nowadays, you are writing both for consumers, fellow providers, bloggers, influencers, and others who would, if they find value in your content, share it or make mention of your webpage in their own space. The sharing of high-quality website content on various social media platforms helps with more exceptional content discovery, brand awareness, increased traffic and adds quality links to your site.
2. High-Quality Content = Greater Value for Visitors
Fierce competition for visitors and readers exists in all niches big and small. High-quality content marks the difference by engaging and retaining readers better, generating more leads, and increasing conversion rates. Discover what your audience wants and then give it to them. Refocus your message on problems, not solutions. You need to match your content with your ideal client or your target market. That's the first step in producing content that creates value for visitors. The moment they click to your site, you have a few seconds to keep them reading. The average reader skims through your article for about 5 seconds. In those few seconds, if the visitors did not deem your content can answer their queries or needs, they'll simply exit and walk away. You can't waste that precious time with content that doesn't connect.
Your content must talk about what your niche market wants more than anything—they want to solve their problems. They will not care about your message at all, no matter how great it may be, if that message does not connect to them.
A website's content can and should promote ideas, discussion, and interest within the niche market. Delivering relevant content to your target audience will grow website conversions and sales, drive traffic to your website and social media accounts, increase content shares, and level of engagement with visitors.
As your audience expands, your traffic grows. The amount of traffic you get depends on your niche and the level of interest in what you do. Know the trends in your niche as to how many visitors and engagements your competitors are getting. It's not so you can copy them or wallow in self-pity if you do not measure up. It's for you to know what goals to set for your content and for you to have a good gauge if you are, indeed, producing high-quality content.
You will know which pages are of high-quality, bringing in more traffic, and which pages did not do so well. You can either delete those underperforming content or give them a new lease of life by turning them high-quality.
3. High-Quality Content = Longer Life Span
High-quality content lasts longer than low-quality ones. They can stand the test of time, that's why some articles that are more than a year old, some, even more, are still heavily-referenced because they are still useful to the readers. These kinds of content are Evergreen content or content that are remaining useful even after a long time, even way into the future. They can take on different forms like instructional, how-to articles, list articles, instructional videos, surveys, or case studies. SERP algorithms also rank these articles as high-value.
Evergreen content is clearly-written, provides excellent value to consumers' needs, covers a broader range of issues within the niche, does not include date stamps, is frequently updated, and follows best SEO practices. Maintaining the right balance on your website or blog between new content and evergreen content is essential to growing long term website traffic.
4. High-Quality Content = Higher Social Engagement
Sharing goes beyond caring. For digital marketers, the more shares mean, the higher the engagement rate of their sites. Loftier engagement rates create better brand awareness. High-quality is precisely the type of content that's worth sharing. Is your content informative, engaging, funny, controversial, educational, or insightful? These are the types of content that people share. Your content doesn't have to be all of this at the same time. You can offer variety in the posts you publish. Tweak your content based on the platform or channels you are using to publish your content. Your purpose is to get people sharing, liking, following, and ultimately clicking their way to your main website content to increase your SEO rankings.
3.8 billion people are active daily users; therefore, social sharing is a significant contributor to making your brand visible online.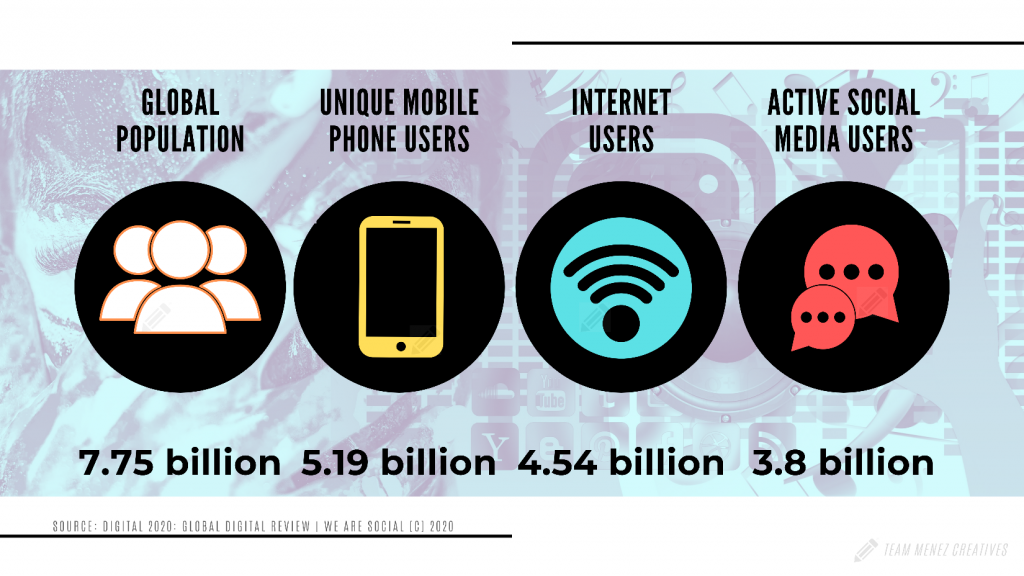 4. High-Quality Content = Increased Sales
Digital trust needs to become a part of the very fabric of a business or brand's purpose, strategy, and values, which should also be reflected in the content that a business or brand produces on its website. Building trust is vital in sales generation for any business or blog. You need to establish your authority and credibility in your industry through the content you produce. Be strategic in driving leads into sales by delivering reliable content for your demographics consistently. A majority of consumers read online content before making a purchase. Providing FAQs, product reviews, and instructional videos or blog posts can help reassure potential customers and lead to sales. Sales-generating content includes screenshots to reviews, videos, that are written in a conversational tone, and is at least 1,000 words long. The more user reviews and peer reviews you have, the better for your sales.
5. High-Quality Content = Better User Experience
A website's User Interface or design (UI) and User Experience or usability (UX) can affect its performance and success. UI is how they interact with your site through its design, and UX is the quality of that interaction. People prefer well-designed websites that are navigable. They should be able to find functions, articles, and other content on your website quickly, and not be caught in a rabbit hole just looking for content. High-value content can be buried underneath inefficient UI/UX designs, so make sure you make your visitors happier with a better user interface and experience.
Provide internal links to other articles or content in your site that's relevant to what they are currently reading. Including social media share buttons on every single page so they can easily echo your content to others, growing your social media audiences much faster.

It also adds to the better user experience if your website is secure. Some users get turned off when a site is not stable at all, like if it is a carrier of virus and malware unknowingly. Make sure that you regularly check your website and keep it cyber-secure for the sake of your customers and visitors. Know the latest trends and threats to cybersecurity to stay on top of security measures that will keep your site safe for those browsing and making purchases.
7. High-Quality Content = Better Product Differentiation
Your target niche needs to know what makes you unique, so they know exactly why they should come to you more than they do your competition. There may be a lot of other brands and companies offering the same product or service that you provide, but you need to identify your edge and focus on promoting that uniqueness. High-quality content can help your brand or business stand out from the rest. Adding unique content, like stories in your social media accounts, snippets of BTS (behind-the-scenes) on your website, or maybe featured employers or clients and their stories, all of these can make your brand stand out. Use multiple media from text, photos, videos, infographics, surveys or polls, and other relevant ways to deliver your message. A good website content strategy will help you maximise the full potential of a single piece of content provided in various formats and platforms.
Conclusion: Aim for High-Quality Content to Boost Your SEO
Aim for high-quality content every time, whether you are producing a long-form or short-form article, or posting on a social media platform. Your message needs to make a long-lasting, significant with your audience, and it will if it adds meaning and value to their lives. If your focus is just sales, you'll write for sales. If your focus is just to rank high on SERPs, then you'll write for SERPs. Both may be able to get you to hit those numbers, but what keeps you ranking well is this—eyes on the people. Keep your focus on the people you are serving. Stay in sync with their pulse, what keeps them moving, what inspires them, and what they consider as valuable. People can read you right away if you're producing content for sales. Connect well with your target market, communicate well with high-quality content, and see those conversion rates and SEO ranking go up naturally.