eCommerce
Best eCommerce Tools to Build and Grow an Online Store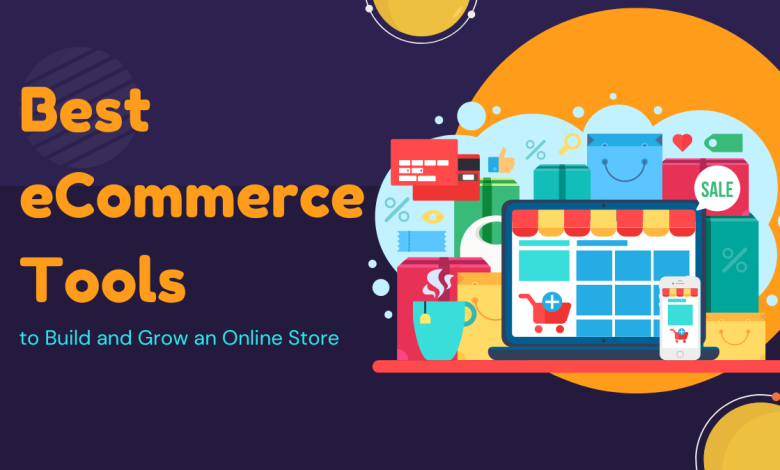 Online shopping has revolutionized how consumers purchase products, allowing them to buy what they need from the comfort and convenience of their own homes. Not only has it made shopping easier and more convenient, but it has also opened up a world of possibilities for brands and companies, giving them access to a much broader customer base.
With increasing numbers of online buyers, starting an online store can be a rewarding and lucrative venture. However, it requires careful planning, research, management, and the right tools in order to ensure success.
Best eCommerce Tools to Build and Grow Your Online Store
There is a variety of eCommerce tools that businesses can use for several purposes. From online store development to marketing, these tools can help business owners streamline lots of their tedious tasks and operations. Hence, it is important to consider which platform or tool you want to use, what features you need, and how much customization is available.
There are some of the best eCommerce tools that anyone can use to build and grow online stores effectively.
eCommerce Website Builders
eCcommerce website builders are a great option for businesses that need to get an online store up and running quickly. These types of builders provide customizable templates, shopping cart options, payment processing capabilities, and more – all within an easy-to-use platform. With the right eCommerce builder, you can create a stunning online shop without ever needing to write a single line of code.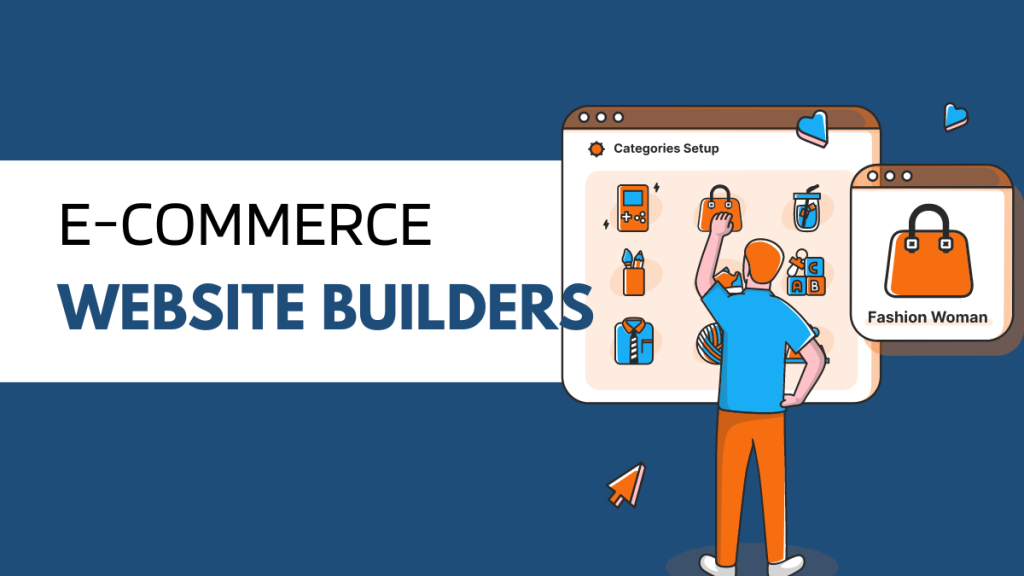 1- Shopify
Shopify is one popular choice for building an online store. It's a powerful and easy-to-use platform that allows users to create beautiful stores quickly and easily. Shopify also offers tools for inventory management, payment processing, marketing, customer service and more. Additionally, there are thousands of apps available in the Shopify App Store to further customize your store.
2- WooCommerce
WooCommerce is another popular eCommerce platform that can be used to build a store. It's an open-source solution and works with WordPress, making it easy for users to create their own online shop. WooCommerce offers flexibility and scalability, allowing you to customize your store as much or as little as you wish. The platform also offers a wide range of add-ons and plugins to help you create the store of your dreams.
3- Wix
Wix is an all-in-one website builder that allows users to create beautiful, professional websites with no coding experience. Wix also offers ecommerce features, allowing you to easily set up an online store and start selling your products or services. With Wix, you can take control of your design and customize every aspect of the store. Plus, Wix comes with features like automatic shipping and tax calculation to help you manage your store more efficiently.
4- Magento
Magento commerce is the leading platform for creating and managing online stores. It offers a wide range of features and tools to help merchants create the perfect online store. With Magento, merchants can create product catalogs, set up payment gateways, manage orders and inventory, and integrate with third-party services. Magento also offers a comprehensive suite of marketing tools to help merchants maximize their visibility and reach more customers.
Content Tools
No online store is complete without content. Content creation tools help store owners create and curate engaging content for their online stores quickly and easily. Below are three of the best content creation tools for online stores:
1- Jasper
Jasper AI writing tools are designed to help you write better and faster. With a range of features that make it easier to create quality content, Jasper's tools make content creation effortless. From automated text analysis to sentence rephrasing, the suite offers everything you need for effective writing.
2- Canva
This powerful graphic design tool allows users to create stunning graphics for marketing campaigns or in-store visuals such as banners, infographics, and presentation slides. With pre-made templates and a drag-and-drop interface, Canva makes content creation easy.
Marketing Tools for Online Stores
Here are some great marketing tools that online entrepreneurs can use to grow their customer base and sell more.
1- OmniSend
OmniSend is the perfect email marketing solution for businesses of all sizes. With powerful automation features, it helps you to quickly create personalized emails that target each user's individual needs and preferences. Additionally, OmniSend offers a variety of customization options, enabling you to tailor your campaigns to any segment or audience.
2- MailChimp
MailChimp is an email marketing solution used by businesses of all sizes to send newsletters, automated messages and targeted campaigns. It provides users with a wide range of features that allow them to create effective and engaging emails that can be tailored to reach their customers. With MailChimp, online stores can easily manage their subscribers lists, design customized templates for their emails, track the performance of their campaigns, and more. MailChimp also offers integrations with other services, allowing users to create a comprehensive and powerful marketing suite.
Team Management and Communication Tools
To manage your team and internal communication, here are some great options to consider when running an online store or eCommerce website.
1- Slack
Slack is a cloud-based, team collaboration tool that can be used to facilitate communication between teams. It offers real-time messaging, file sharing, and task management tools to help teams stay connected and productive. Slack also integrates with other third-party applications to extend its capabilities even further.
Slack helps streamline how businesses collaborate by bringing everyone in the team into one platform.
2- Monday.com
Monday is a project management platform that helps teams manage their work and collaborate more effectively. It's designed to be intuitive, easy to use, and customizable so teams can customize the platform to meet their unique needs. With monday.com, teams can access all of their project assets in one place, track progress and tasks, assign work and deadlines, upload files and documents, and create reports to keep stakeholders in the loop. Online stores can use this tool to manage their operations like content creation, marketing, and more.
Analytics tools
Analytics tools provide online stores with a wealth of valuable information that can be used to track progress, identify areas for improvement, and measure success.
1- Google Analytics
Google Analytics is a powerful and free tool that allows businesses to track customer activity on their website, including page views, bounce rates, and conversions. You can also use it to set up goals for tracking success metrics like revenue or signups.
2- Hotjar
Hotjar is an analytics tool that helps businesses gain insights into their customers' behavior through heatmaps, recordings, and other visualizations. With Hotjar, you can see where visitors are clicking on your site and what they're looking at the most.
3- Optimizely
Optimizely is a powerful tool that makes it easy to personalize user experiences and optimize website performance. It provides advanced analytics, A/B testing capabilities, and segmentation functionality that helps marketers to create targeted campaigns for users based on their behaviors and preferences. Optimizely also offers comprehensive integration with third-party data sources so companies can quickly access and analyze large amounts of customer data.
Conclusion
From increased efficiency and productivity to cost savings and better customer service eCommerce tools can be used for a variety of reasons. With eCommerce tools, businesses can easily create online stores, manage products, process payments, and track sales & customer data. By utilizing these tools, online stores can save time, reduce overhead costs, and make informed decisions about their business operations.