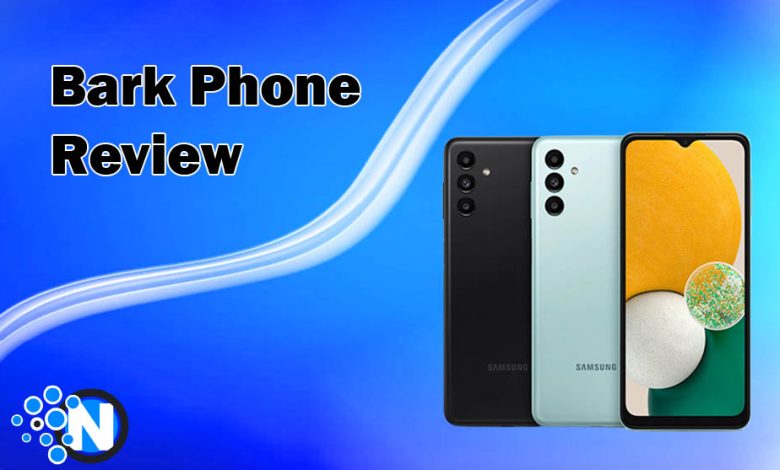 Bark Phone fulfills all the criteria to be a safe gadget for your children. You can shop for this mobile to give a safe browsing experience to your kids, as no one can bypass its content filters. In addition, Bark helps you keep your child's text private unless a problem arrives. Numerous other features, like disabling the camera, setting the contact's privacy, and Internet connectivity, can keep the mobile extremely safe and protected. We have developed this article to provide you with complete details about the features and benefits of the Bark phone.
Specifications of Bark Phone
Unlike ordinary smartphones, Bark Phone is one of the best in the business to deliver an enhanced experience to monitor your children's activity. Generally, it is Samsung A13 with a built-in support system to Bark app. You can gift them with this product on their birthday or any other special occasion. As a result, they can compete with their colleagues and will never be behind them in any aspect. In the under-section, we have elaborated on the features of this mobile, based on which you can purchase it for your children.
| | |
| --- | --- |
| | |
| CPU | Quad-core processor (1.5 GHz) |
| Refresh rate | 60 Hz |
| Battery | 3000 mAh (non-removable) |
| Memory | 3 GB |
| Storage | 32 GB internal (expandable via microSD card) |
1 – CPU
Bark Phone features a quad-core processor that can run maximum at a clock speed of 1.5 GHz. Although it is not powerful compared to the latest models, it can help your children run basic applications smoothly without facing glitches or other related problems. Additionally, the CPU ensures adequate performance for everyday tasks. The quad represents four segments that can control different areas of this smartphone to manage the processing speed and give you an enhanced experience.
2 – Refresh Rate
The screen refresh rate of the Bark phone is 60 Hz. It is far less than that of other phones, which can operate even at 144 Hz, still, your kids will get the ergonomic results. Additionally, it is more than normal to run student-friendly apps and deliver smooth visuals during usage. It will not only benefits your child's vision but also prevent them from using the high-end applications that can maintain the health status of this phone. Furthermore, the intended audience can conveniently swipe and scroll through the apps and files.
Read More:
3 – Battery
The battery of Bark phone for kids is 3000 mAh and is sufficient to provide ample power to keep the phone running throughout the day. With an Internet connection and continuous usage, it will run for a maximum period of 8 hours. Thus, your kids and children can take it to school or college to leverage its benefits and stay connected with you for enhanced safety purposes. The non-replaceable battery is beneficial, but it certainly has a potential disadvantage as you cannot replace it in the case of damage.
4 – RAM
Whether it is a smartphone or any other kids gadget, Random Access Memory plays a pivotal role in determining its performance and functional ability. In the case of Bark phone, it comes with RAM of 3 GB capacity that allows it to carry out multiple functions simultaneously. Additionally, it helps run different applications smoothly without much lagging, enabling your children to perform the necessary tasks on time. If you try to install high-end games or apps, you may suffer software crashes or reduced mobile performance.
5 – Storage
The only specification which Bark Phone lacks to maintain its top performance is its storage capacity. With a built-in storage capacity of 32 GB, you can save essential data files and documents. However, you must transfer them to other devices to create enough space to load the caches and cookies to maintain the performance. The storage capacity can be expanded with the integration of a micro SD card to download and install numerous apps and store media and documents.
Features of Bark Phone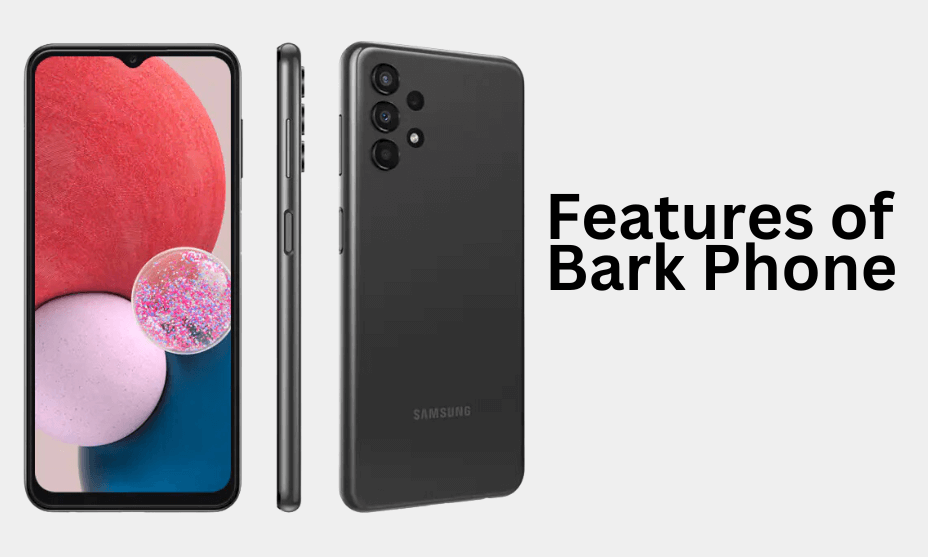 After understanding the specifications, we will now look forward to the top features of the Bark phone that can make it a specialized mobile for your kids.
1 – Sleek Design
Bark phone is designed specifically for children to help them in their education and overall experiences. Therefore, the developers have tailored it more precisely and uniquely to give it an appealing look. Above all, the compact and lightweight body allows you to grip it smoothly and comfortably. While the vibrant colours optimize the visual experience of young users.
2 – Parental Controls
Another robust feature of the Bark phone is its enhanced parental control features. You can manage your children's activities and track them to analyze their performance and mobile usage. Utilizing the dedicated Bark app, you will access a comprehensive dashboard that delivers all the essential insights. Furthermore, you can pose limits to restrict inappropriate content. Besides, the remote locking and unlocking feature lets you effortlessly control the child's mobile usage.
3 – Call and Messaging Capabilities
Cyber crimes have put young mobile users at an increased risk of fraud and emotional damage. That's why Bark Phone has devised a solution to limit communication with all contacts. Your children can only call and message those numbers you previously approved. It will not only save them from potential threats but also maintain their physical and emotional health.
4 – Internet Safety
Brak phone allows you to restrict access to harmful websites and applications to prevent your kids from explicit and adult content.
5 – Others
A GPS tracker lets you detect your child's location, among the other major features. Similarly, pre-installed educational apps prioritize learning and education at the top.
What is the Subscription Pricing of Bark Phone?
Bark Phone subscription pricing follows three patterns, listed in the under-section.
$49 per month (Wi-Fi Only)
$59 per month (4GB Data)
$69 per month (8 GB Data)
The notable point is that all these subscription details provide you with unlimited calls, texts, and talks.
Final Verdicts
To sum up, Bark Phone is the best-customized smartphone for your kids to help them in their learning and other activities. With multiple restrictions and enhanced parental control, you can monitor your child's performance and manage his activities to direct him to the right track. Moreover, the 3 GB RAM and quad-core processor are sufficient to run and launch the basic apps without much lagging. Above all, the sleek and smooth design gives an outstanding look and grip, ensuring comfortable usage.