International calling is a service that allows you to make phone calls across different countries without having to pay high international roaming charges. You can use the same phone number and access your contacts abroad with ease while avoiding costly international fees with VoIP Providers. It's easier than ever to stay in touch with friends and family around the world. With video streaming calls, text messaging apps, and other digital technologies at our fingertips, staying connected has become simpler than ever before. In this article, we will discuss the 10 Great apps for making free international calls for you.
How do International Call Apps Work?
Most international calling apps work on the same basic principle. They use Voice over Internet Protocol (VoIP) technology to connect you to other users around the world via your data connection or Wi-Fi. This allows you to make free local and international calls without using up any of your monthly minutes. If you're making a call from a country that doesn't have access to these services, you may need to use your cell phone's minutes.
In a world where international travel is becoming increasingly common, it's important to be able to stay in touch with loved ones back home without spending a fortune. Here are some of the great apps for making free international calls.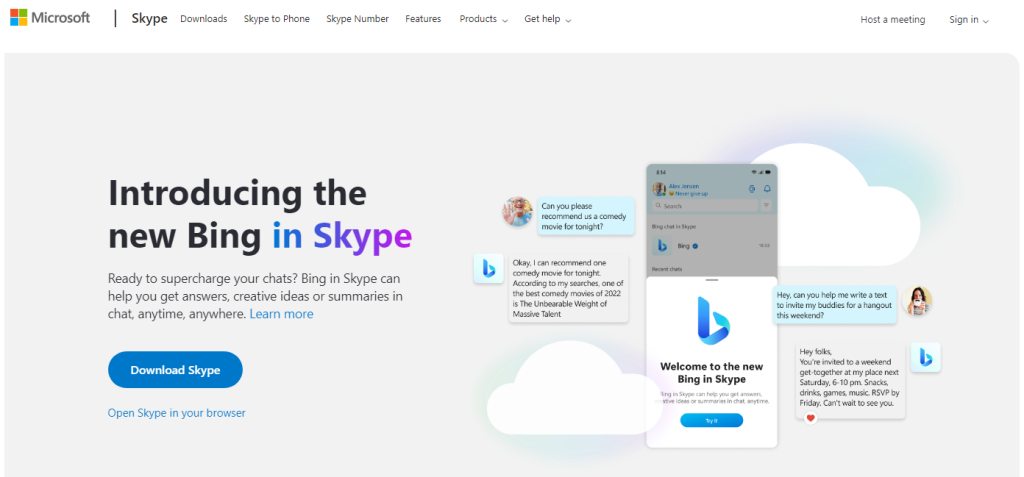 Skype is the easiest way to make free international calls over the Internet. You can call people around the world directly from your computer or mobile device without being charged a high cost with Skype. The service allows you to talk face-to-face with friends and family in faraway places, as well as send instant messages and share files.
Group video conversations allow individuals to make group calls with up to 25 people in various locations all at once. Unlike traditional phone systems that require expensive international calling plans, Skype eliminates the hassles of making international calls with low-cost or free options, allowing users to keep in touch worldwide affordably and conveniently.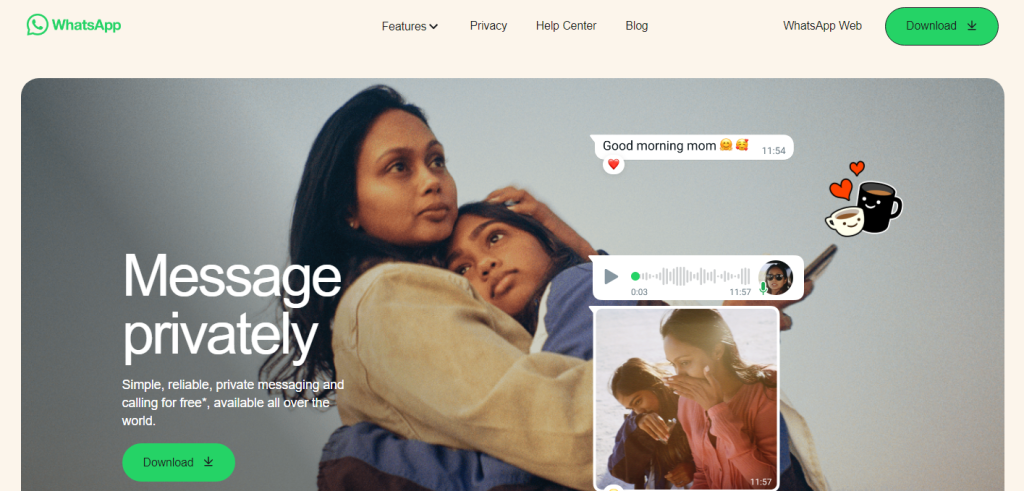 WhatsApp is an easy-to-use communication app that allows users to make voice and video calls over the internet. It's an excellent way for friends and family to stay connected, as it saves on data charges associated with mobile networks. It allows free calling and sending of videos, and its features also include total security for all communication that takes place on the platform.
You can rest assured that your chats, calls, and video messages are safe from prying eyes with end-to-end encryption. Whether you're video chatting with a friend miles away or need a quick and secure way to stay in touch with a group of people in the whole world, WhatsApp has you covered.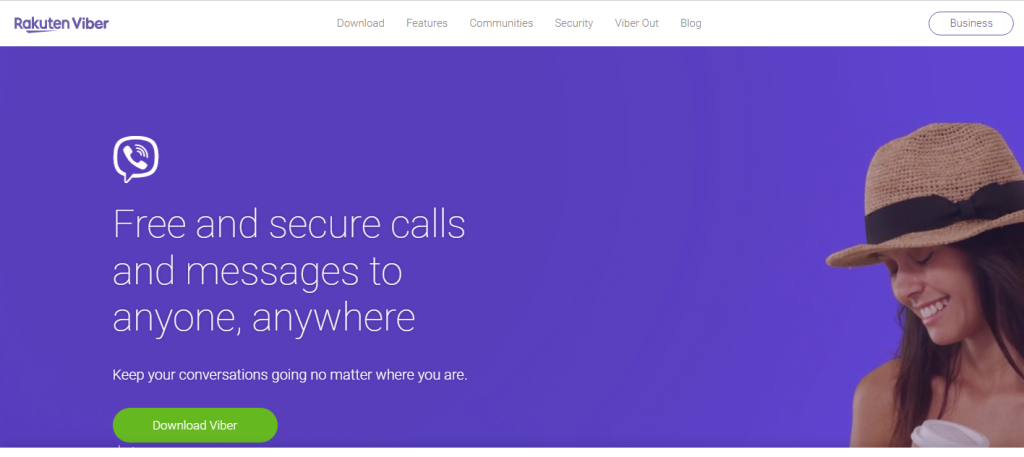 Viber is a way to stay connected with friends and family across the globe. It allows instant messaging, both audio and video international calls for free. You can share photos, messages, and emoticons with groups or individual contacts everywhere in the world.
It provides you with useful information like local weather and currency exchange as well as contact recommendations from your phone's address book. With seamless integration on any device – mobile or desktop – it is easy to keep up with old connections or initiate new ones. All while providing end-to-end encryption so you know that your conversations are safe.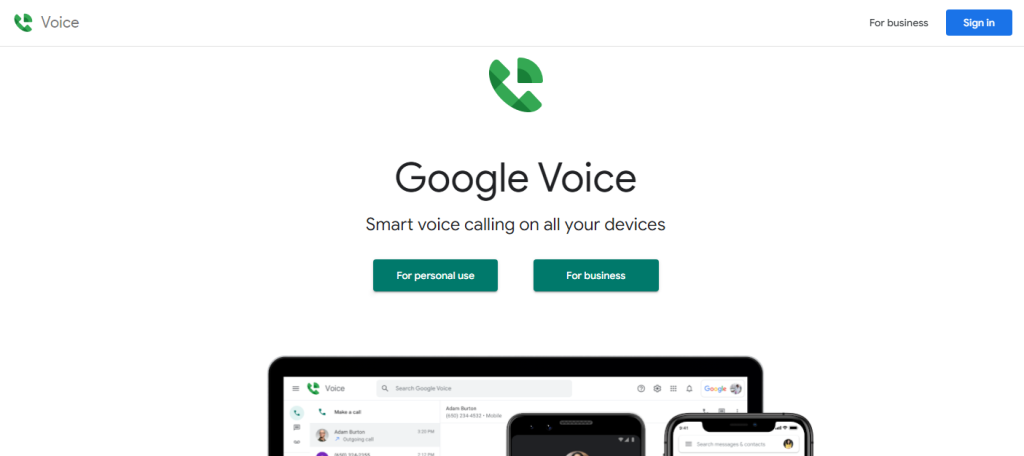 Google Voice helps you to stay connected with loved ones all over the globe. You can call phone numbers in different countries without worrying about eating up your cell phone minutes with this free service. This means that you have to no longer worry about expensive international fees to stay connected with family or friends who are overseas.
Callers benefit from features like voicemail transcripts and spam filtering, making it easier and safer than ever to connect with your contacts. Never before has stayed in touch internationally been so easy and affordable as now.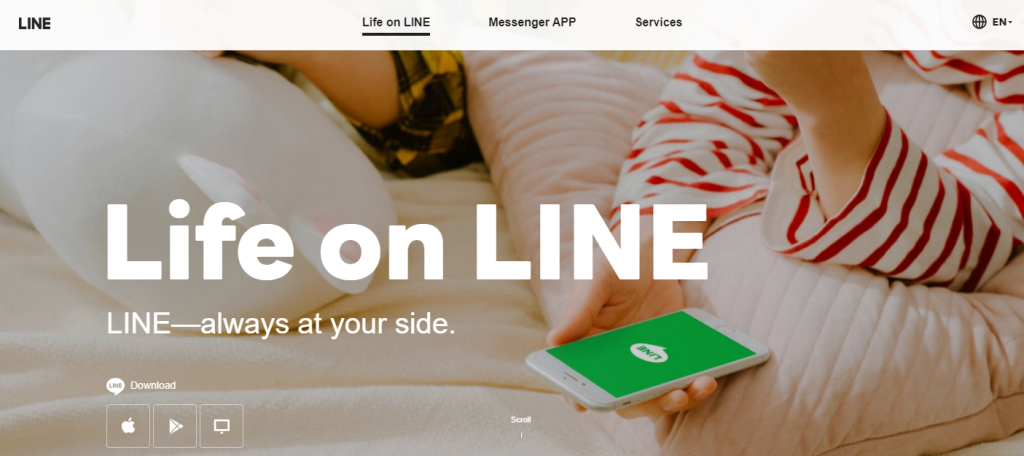 The line is a fast-growing, multi-platform service that is revolutionizing the way people communicate with one another. Boasting free contact to any mobile phone user in the world, Line has proven itself as an invaluable asset for those who need to stay in touch over long distances or international borders.
It offers rich features like group messaging, emoticons, and image sharing, and provides users with an uncomplicated platform for expressing themselves within their contacts lists. It even allows for the exchange of user-created stickers and other downloadable content. Its convenient nature allows users to keep in touch with each other without having to pay expensive intercontinental charges.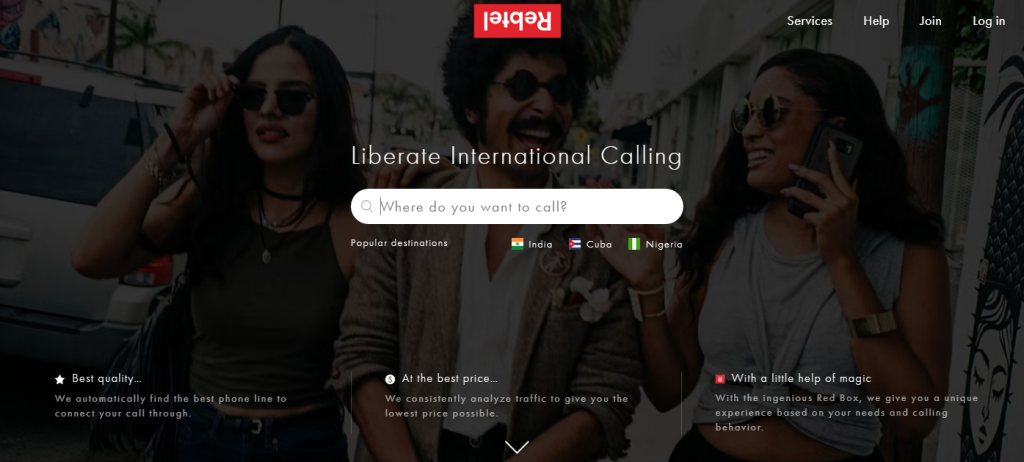 Rebtel is a calling app that lets users make international calls over the internet. It offers competitive rates and no extra fees for international dialing, Unlike costly long-distance calls. It is simple to use – all you have to do is enter your contact number and it will establish the connection instantly.
It also offers excellent call quality, even on low bandwidths, and supports both voice calls and instant messages. You can finally make those long-distance calls without the hassle of roaming fees with its unbeatable rates and convenience.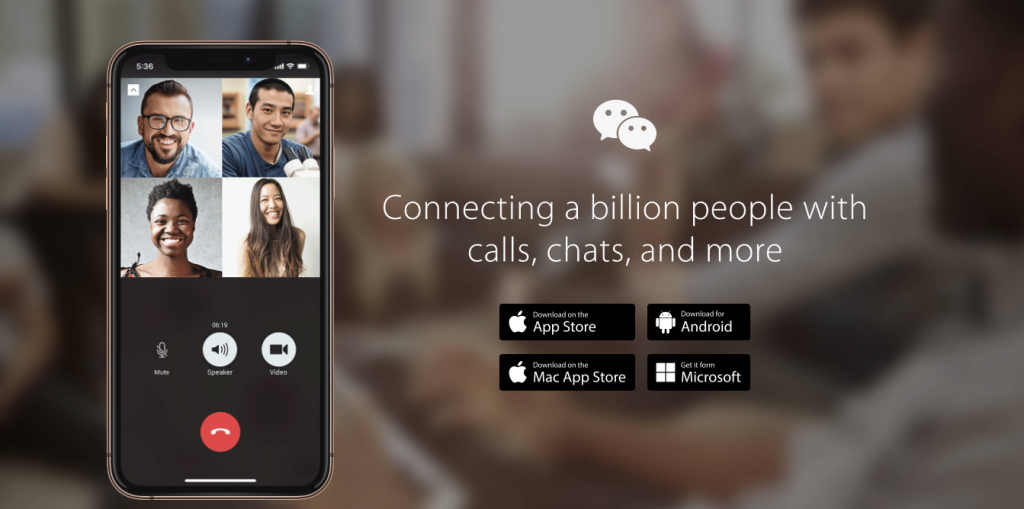 WeChat offers you to make international calls without the expensive price tag that usually accompanies such calls. You can easily make free video or voice calls anywhere in the world With WeChat. All you need is an internet connection. It's simple to set up and will save you money on phone bills.
It also supports group video calling, so you can easily stay connected with family and friends located in different countries. It gives users the perfect way to make free international calls around the globe whether it's for business or staying close to your loved ones.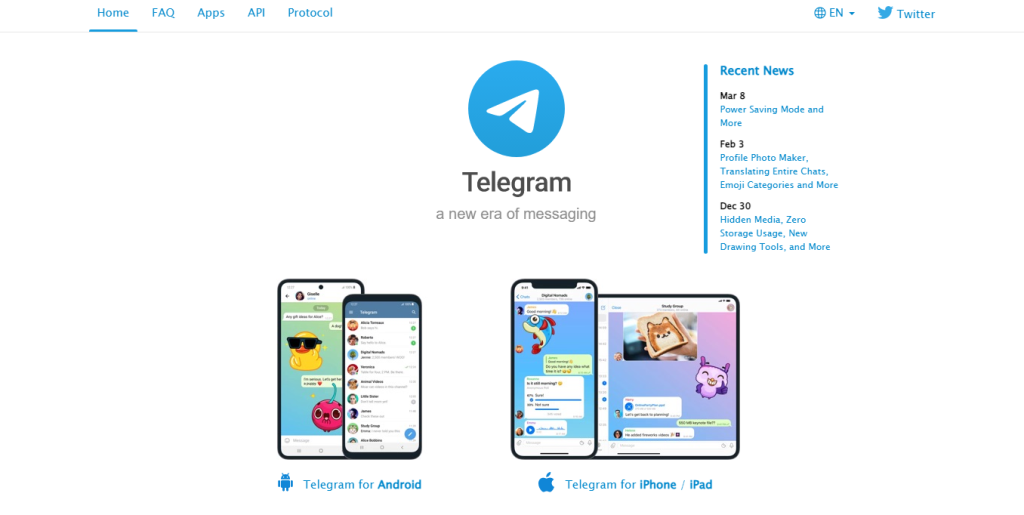 Telegram is a mobile messaging service that offers fast and secure messages. With end-to-end encryption, group chats, audio calls, video conferencing, self-destructing messages, and no ads or subscription fees, it is easy to see why it is one of the most popular services.
It also has a desktop version so users can access their conversations from multiple platforms. It makes communication easier, and also provides access to news channels where users can stay updated on current events around the world without ever having to leave the platform. This app is essential for anyone looking for an efficient way to keep in contact with people while staying safe and connected.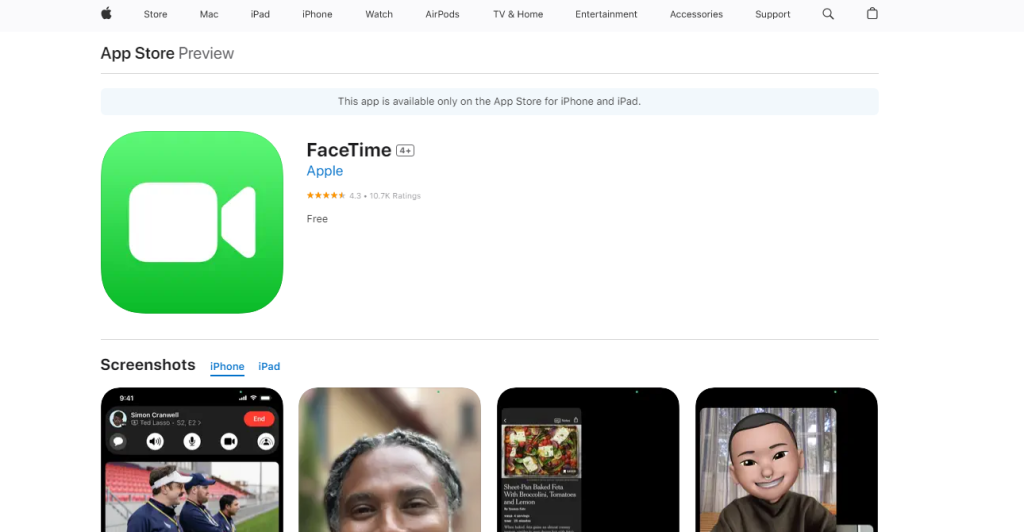 FaceTime has become one of the most important tools for maintaining connection during these unprecedented times. It streamlines communication between friends, family members, and colleagues thanks to its simple interface and audio-visual capabilities. It has also found its way into classrooms as educators continue to adapt to virtual teaching beyond being used for everyday conversations.
The ability to communicate with classmates in real time through a computer screen can go a long way in simulating the classroom experience at home. It brings people all over the world together like never before from business meetings to family dinners.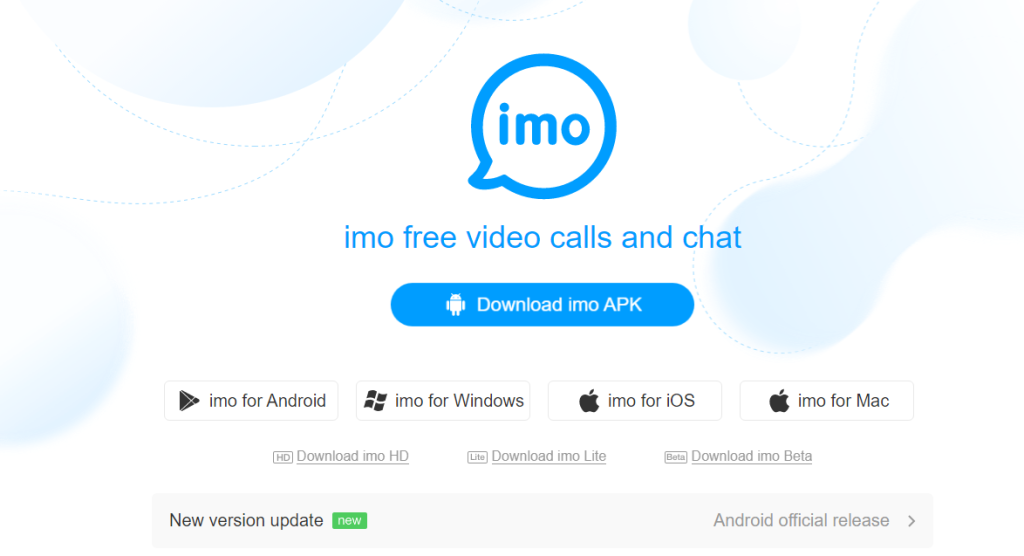 Imo allows users to make free international calls and text messages and offers high-quality calls with crystal clear sound. You can also enjoy instant messaging, and group chats and make video & audio calls over the internet. It also allows users to share photos, videos, and other files with their contacts.
The app is available in multiple languages including English, Spanish, Portuguese, German, and French. The platform is secure as your calls are protected by end-to-end encryption which ensures that only you and the person you are talking to can hear your conversation. Users can also make conference calls with multiple contacts in real time. The app also has a simple user interface, so even the least tech-savvy people will be able to use it easily.
Conclusion
International calling doesn't have to be expensive, especially now that services like Skype, WhatsApp, Viber, Google Voice, and Line are making it easier than ever to connect with family and friends around the world for free. Whether you need to make a quick phone call or send an important video message, these apps provide accessible methods of keeping in touch that won't break your budget. There are a variety of options available for international communication today, staying connected with loved ones has become so much easier no matter where they are in the world.