Online graphics have become increasingly popular for their exceptional convenience and efficiency. To meet modern demands, digital application developers have designed numerous platforms that offer you a wide variety of services and tools to generate more compelling images and posters. Hence, graphics designers can take their skills to an advanced level, making their worth in this competitive market. Among so many options, we have researched well to find the top 8 best tools to create online graphics in 2023. Also, the main features and benefits are detailed below.
Best Tools to Create Online Graphics
After exploring the web comprehensively, we have extracted some top options available in the market. You only have to consider the pricing plans to determine the one that best resonates with your budgeting requirements.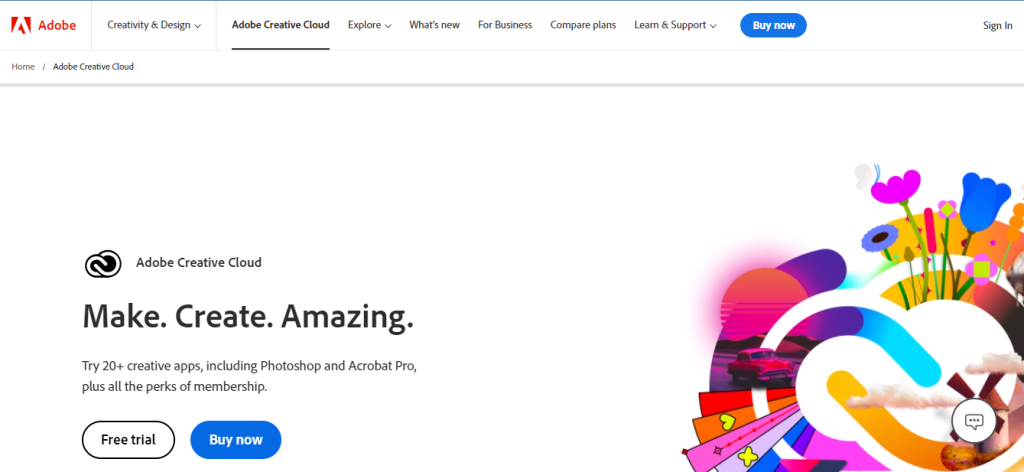 Firstly, we have placed Adobe Creative Cloud in this rundown due to its high-end infrastructure. It accommodates several built-in tools on the user-friendly interface to ensure perfect usage. However, you must be a professional in Graphic design to leverage the benefits of this platform. Additionally, you can create images and layouts with this tremendous tool. Some key features are:
Ideal for professionals
Industry-standard software
Allows image editing, vector graphics, and layouts
Collaboration with Adobe Stock.
Pricing
Individual: $54.99 per user
Business: $84.99 per user
Students & Teacher: $19.99 per user
School & Universities: $34.99 per user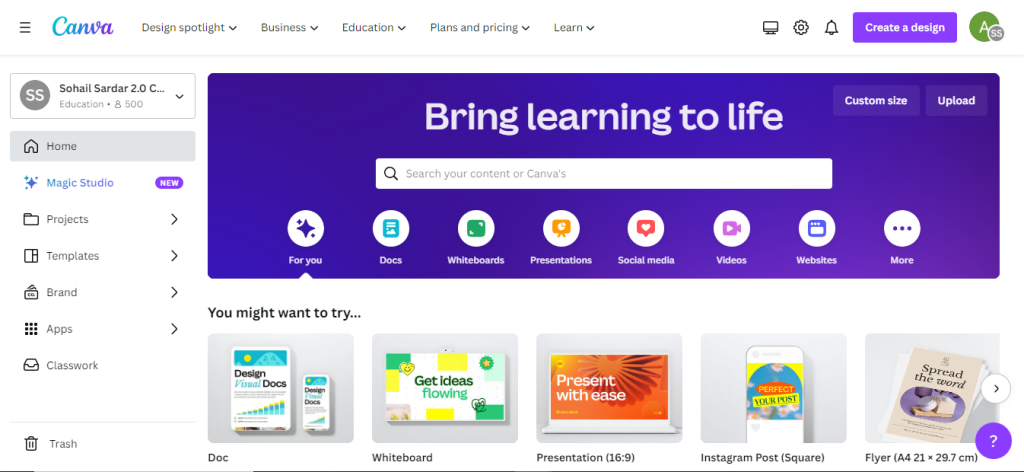 Secondly, Canva is among the best online graphics tools because of its comprehensive range of features and versatility. Additionally, it features many accessible attributes that make it the best platform for beginners. Moreover, Canva helps you create different kinds of posters from templates. Also, the option to create a design from scratch is available to polish the skills of rookies.
User-friendly interface
Vast template library
Accessible to social media
Collaboration tools and stock assets.
Pricing
Pro: $54.99 per year
Teams: $130 per year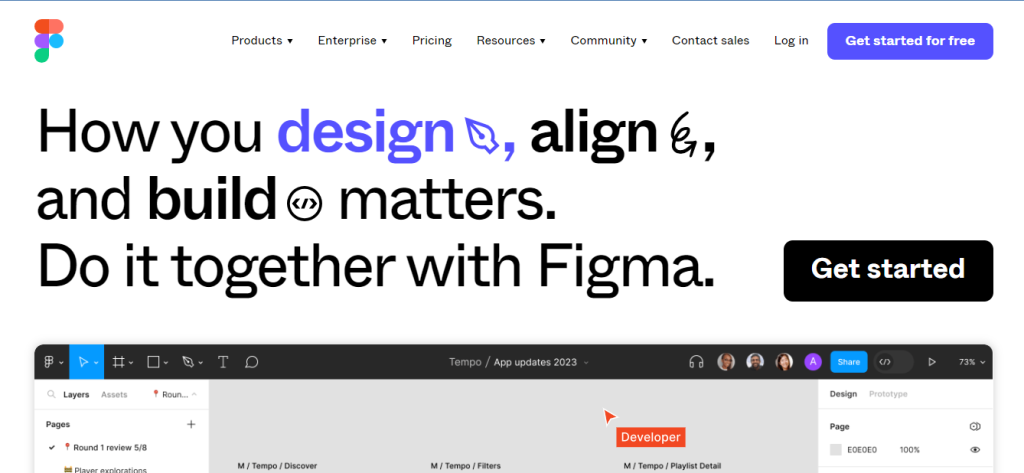 Over the last few years, the developers of Figma have worked really hard to improve the quality and standard of these online graphics tools. By improving the user interface, this platform is ensuring convenient editing of the already-designed graphics. Above all, you can utilize different elements to create blog images, social media posts, and thumbnails quite effortlessly. In addition, Figma has the following attributes.
Excellent for UI and UX design
Real-time cloud collaboration
Allows prototyping and design handoff
Can also be integrated with other tools
Pricing
Professional: $12 per month
Organization: $45 per month
Enterprise: $75 per month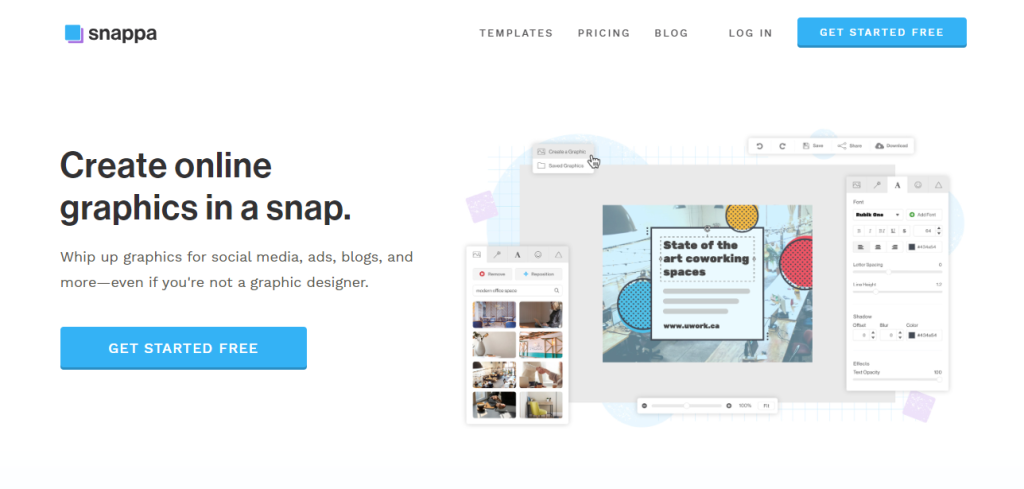 Snappa has stunned the world with its epic improvement and development to emerge as the best in the business in the world of online graphics. If you are a complete beginner and want to look for premium software with budget-friendly pricing plans, this tool serves as the top choice. It not only provides pre-designed templates to customize but also ensures starting from scratch to polish beginners' skills.
Quick online visual creation
Pre-sized templates
Collaboration feature available
Suitable for beginners
Pricing
Pro: $10 per month
Team: $20 per month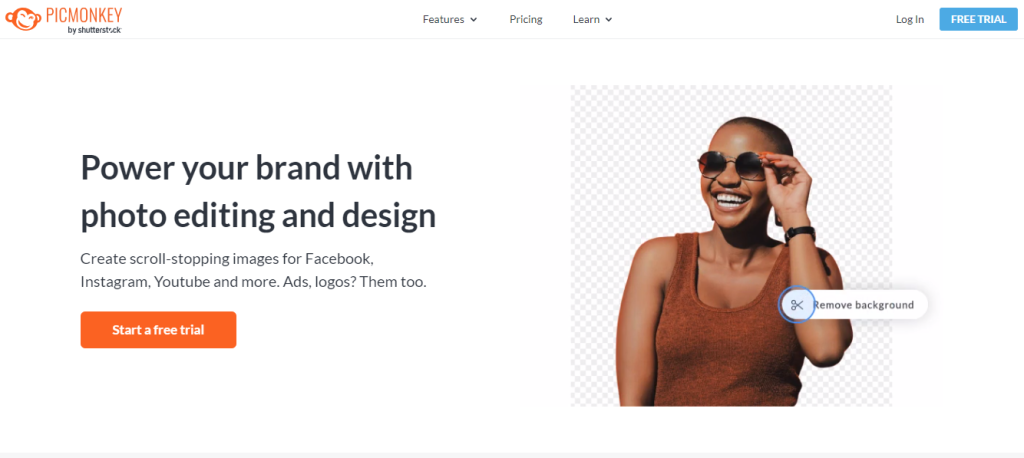 PicMonkey features a simple and user-friendly interface to allow quick social media integration into the infrastructure. Thus, you can design and share your progress and projects simultaneously. Furthermore, it provides you with the basic editing features and tools. It not only improves the visuals of previously created projects but also guides you to new ways to enhance the graphics.
Accessible interface
Best choice for marketing graphics
Provides you with basic image editing tools
Collaboration support and cloud integration are present
Pricing
Basic: $7.99 per month
Pro: $12.99 per month
Business: $23 per month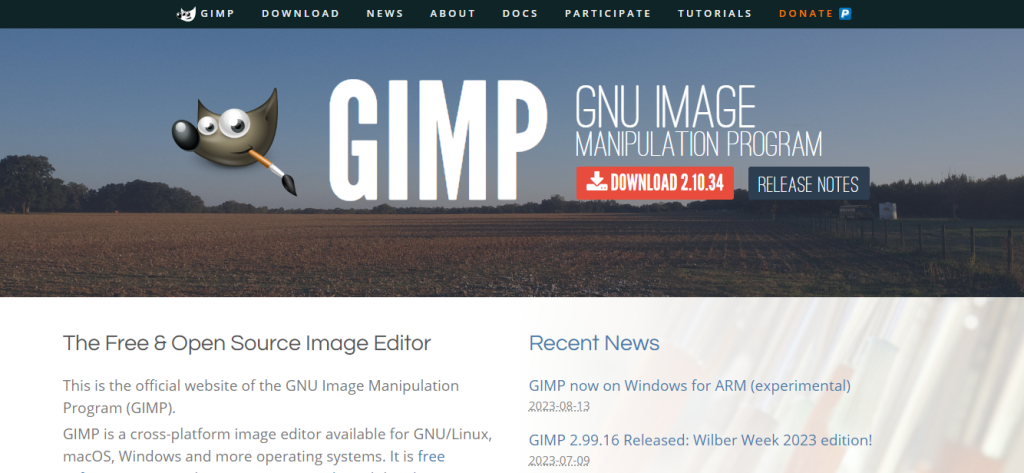 If you are searching for an open-source online graphic designing tool, GIMP has been leading the industry in this regard. It supports various file formats to download and integrate into different platforms. Furthermore, you can install plugins to take the experience to an advanced level. In addition, the accessible elements have made it one of the most powerful image editing software.
Free and open-source
Powerful image editing
Support various file formats
Allowhird-party plugins installation
Pricing
As described previously that GIMP is an open-source tool. That's why it is really free to use and create graphics.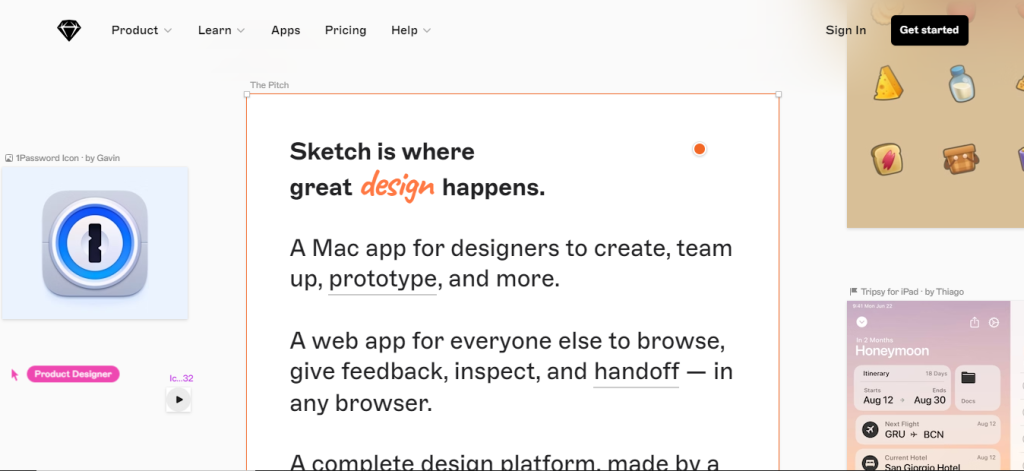 Besides Windows users, Sketch has opened a lucrative opportunity for macOS users to improve their graphic designing skills by using the power of this outstanding tool. Just like GIMP, it also allows third-party plugin installation to ensure a good level of editing for beginners. Further, you can test the designs and try them on the users to find the best one.
Exclusively designed for macOS
Multiple editing tools are present
Integration with third-party plugins
Prototyping for user testing
Pricing
Standard: $10 per month
mac-Only: $120 per month
8 – Affinity Photo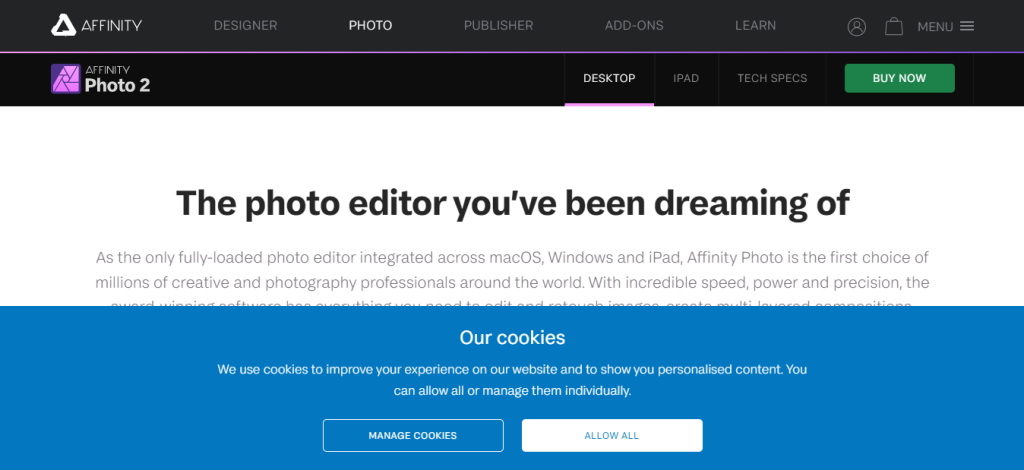 Lastly, we have enlisted Affinity Photo in this list of the best online graphic designing tools for its brilliant cross-platform compatibility. Above all, it is the most cost-effective alternative to the Adobe platform, with the same services incorporated into its core. Thus, professionals can design visually stunning pictures and graphics through this software. Besides, active community support is there to enhance its functionality. Some other attributes are mentioned below.
Cross-platform compatibility
Highly cost-effective
Regular updates available
Active community support
Pricing
Individual: $160 for lifetime
Business: $152 for lifetime
Education: Custom quote
Final Verdicts
Online graphic tools have made it really convenient for graphic designers to generate quality images and posters to publish them on different channels, like websites, social media, and YouTube. Thus, you must leverage the power of these high-end tools to grab the maximum outcomes. However, picking the best tool depends upon multiple factors, including requirements, experience level, and budget. You must consider them precisely to find the one that best resonates with your expectations. Hence, you can have the desired results in your hands. Also, you must check the cross-platform compatibility to determine whether you can work on it.