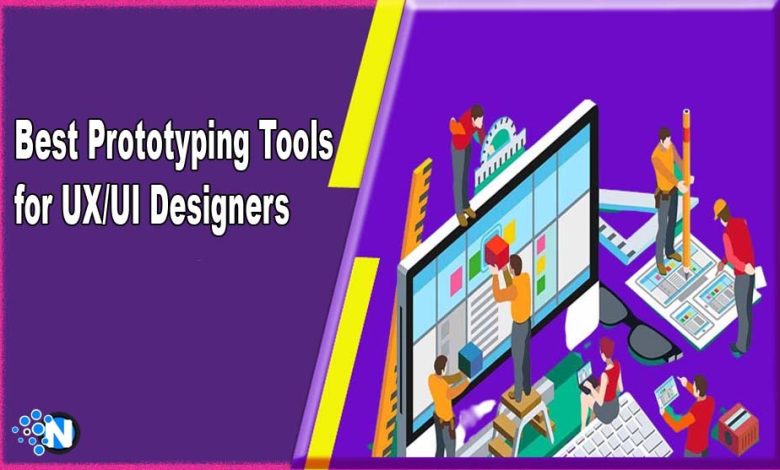 Prototyping tools are crucial while generating UX/UI designs as they enable the developers to bring innovations and uniqueness to their projects. Consequently, they can dominate the market with exceptional quality functional themes. Furthermore, these tools are a way to try different things to check on which one will deliver you significant results over the web by impressing the clients. Additionally, the automation keeps you safe from performing the repeated task. A large collection is available on the market to use. But, we have listed the top 8 best prototyping tools for UX/UI designers you should buy in 2023.
What is Prototyping?
Before discussing the tools, let's understand what prototyping is. For UX/UI designers, prototyping is designing the basic framework of a site, model, product, or service. Utilizing simple concepts and assumptions, you can create a plan. Then, test them on multiple criteria to determine the top performing. You must be very efficient while creating and designing the prototype models as it helps you stand out in this competitive market.
Best Prototype Tools For UX/UI Designers
In the previous section, we detailed that you must launch your prototypes quickly. However, the traditional and manual methods won't allow you to do so; even if you do, the quality won't match the primary standards. Therefore, it's necessary to leverage the help of some software. In the under-section, we have provided details on the top 8 best UX/UI design prototyping tools. Identify the one matching your requirements and budget and take your journey to the next level.
Adobe XD is one of the most advanced prototyping tools developed by Adobe Inc. With the help of this software, mobile and web developers can generate mesmeric and spell-binding themes to captivate users. Some other features are the following.
You can create a grid of photos or elements for a comprehensive view.
By linking artboards, you can create animated prototypes for your project.
It can be integrated with other software for enhanced productivity.
Pricing
The pricing details of the 4 membership plans are below:
Single App: $9.99 per month
Cloud All Apps: $52.99 per month
Teams: $22.99 per month
Cloud All Apps For Teams: $79.99 per month
Secondly, we have listed Webflow among the best prototyping tools you can acquire to bring automation into your projects. Consequently, you can build and modify the sites per the recommendations for the desired outcomes. Other features include
Extremely fast working model for quick actions.
Further, you can integrate codes without hiring a developer.
Impress the clients with spellbinding designs to take your journey to the next level.
Pricing
Webflow offers four memberships besides the free plan. The details are:
Basic: $14 per month
CMS: $23 per month
Business: $39 per month
Entreprises: Custom Prices
Figma not only allows you to work in real-time but also track the progress of your themes to identify which elements are behaving well in the customers' experience. Additionally, it possesses the following characteristics.
Delivers visual experience to the team for more ergonomic tracking.
Moreover, you can give a realistic touch to the templated prototypes.
It also features Dev Mode to bring clarity into the designs.
Pricing
In addition to a free plan, you can subscribe to three paid memberships.
Professional: $12 per month
Organization: $45 per month
Enterprise: $75 per month
Invision is the next tool in this rundown on the top prototyping tools. With this software, you not only collaborate with other designers in a single place but also design unique elements and web pages. Further, it shows the below-mentioned attribute.
You can connect it with third-party tools for powerful integration.
A multi-player whiteboard is present for enhanced collaboration.
Built-in visual enhancement tools to design better UX/UI designs.
Pricing
Invision can be obtained for the membership prices as below.
Pro: $4 per month
Enterprise: Custom
If you are looking for productive software to use on your Macbook, Sketch is the best option to go with, as it enables you to design enthralling themes. Additionally, it represents the under-mentioned properties.
Intuitive interface to ensure seamless functioning.
Sketch lets you design prototypes for websites, icons, and others.
Helps you test the color combos to improve the visual effects.
Pricing
The pricing of different subscription plans for Sketch is provided below.
Standard: $10 per month
Business: $20 per month
Mac-Only: $120 per month
Balsamiq is the next among the best prototyping tools. You can design prototypes for mobile apps, online websites, and other software using it. Some other features are:
Create designs for the sites of almost every industry.
Integrate third-party tools to improve operational ability.
Balasmiq also comes with numerous pre-built templates for easy customization.
Pricing
Balasmiq's plans are based on the number of projects you integrate, like the one detailed in the under-section.
2 Projects: $9 per month
20 Projects: $49 per month
200 Projects: $199 per month
If you are looking for an Ai integrated and built-in coding platform to develop website pages, acquire Framer, currently the best in business. Its top features are the following.
You can add animations to your site with the help of this tool.
In addition, the easy-to-use interface helps you generate addictive designs.
Framers allow you to build sites of custom sizes as per requirements.
Pricing
A free plan is present for the trials, while the paid subscriptions cost you as described below.
Mini: $5 per month
Basic: $15 per month
Pro: $25 per month
JustinMind is also a cloud platform, but you can also download it for your Windows or Macbook. Thus, you can edit your designs online as well as in offline sessions. Some of the other qualities of this tool are the following.
You can generate designs ranging from clickable prototypes to functional simulations.
JustinMind does not pose a restriction on the number of projects you are designing simultaneously.
Besides websites, you can design the interface for mobile apps and games.
Pricing
JustinMind offers three paid plans for a subscription. Consider your requirements and pick the one accordingly.
Standard: $9 per month
Professional: $19 per month
Enterprise: Custom
Final Verdicts
Prototyping tools are now the critical demand for UX/UI designers to create compelling ideas, products, and models, thus, helping you capture people's attention and earn the desired perks. Furthermore, with technological advancements, many options are on the web, providing the same services and promising to deliver the required results. Nevertheless, you must be very selective on choosing a certain platform, as it directly influences your productivity and credibility. The tools listed in this guide are tested on specific criteria and won't disappoint you in this competitive era.