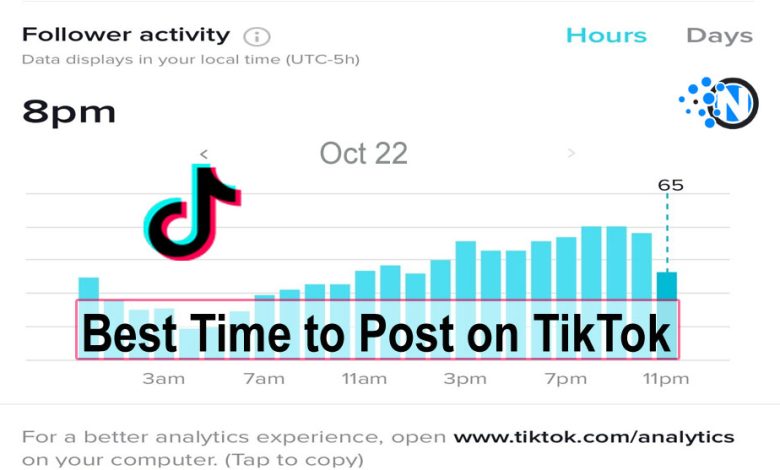 In the present era, no matter which field is yours, success never comes from time management. When it comes to social media sites and platforms, for instance, TikTok is gaining popularity at an exponential rate! You would have likely wondered how to build a significant following on TikTok. Probably at some point, you will be curious to know what is the best time to post on TikTok.
You aren't the only one looking for answers to these questions. Choosing the right time to post on social media is not always straightforward. You eventually want to increase your fan following. To get a success rate of viewers, you need to decide which time can be more beneficial for you.
Trends change so rapidly that it's impossible to keep up with all the information and ideas. It doesn't necessarily mean that your next post will be a hit if your previous post gets a lot of attention during a particular hour.
How do you determine when is the best time to post on TikTok? What is the best format to make your content look good? How can you grow your audience with your content? You can determine the optimum time to post videos on TikTok based on your audience's preferences.
Why the Best Time to Post on TikTok is Important?
TikTok uses an algorithm to decide which videos should appear on the "For You" page based on engagement and repeat views. When people aren't commenting on or engaging with your videos, your videos won't be shared as widely. When you post your videos, it matters a lot. When you post a video at the right time, people watching it are likelier to see it.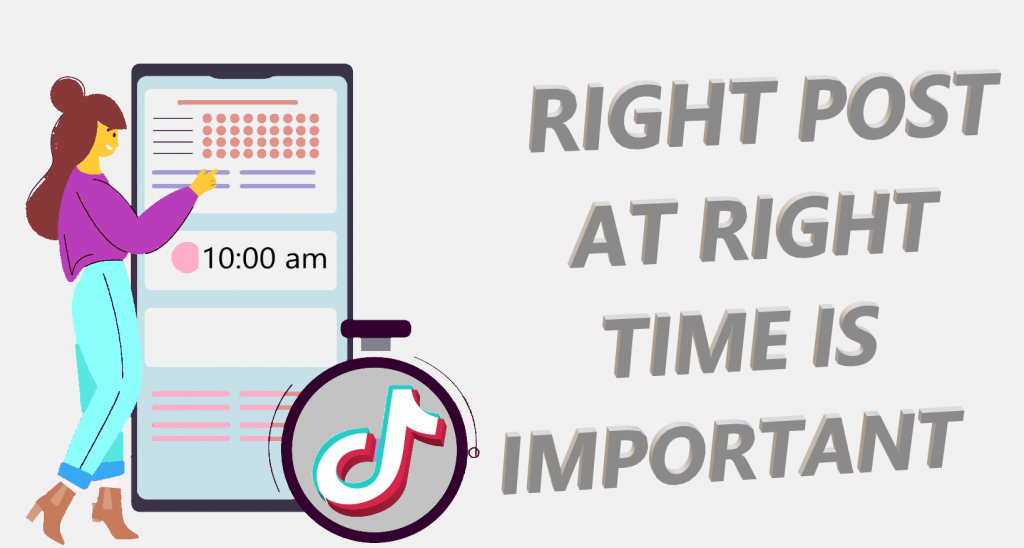 What is the maximum number of uploads you can make daily on TikTok?
Start with a single video per day if that is all you have time for. Writing on a blog provides you with an opportunity to experiment and fine-tune your writing style. Therefore, it keeps you at the forefront of your followers' minds. One to three posts per day is the ideal frequency. If you post more frequently, a wider audience is more likely to see your work.
TikTok oversharing: Is it harmful?
Anything in life can indeed become bad, including good things. Everything on TikTok is yours. Too many posts within a short period, such as an hour or a day, may discourage viewers from engaging with different videos posted on your profile. The number of videos you post can be better if you post fewer videos throughout the day with greater consistency.
When is the best time to post on TikTok?
Unlike Facebook and Instagram, TikTok is not associated with either of these social media platforms. As a result, full attention is necessary whenever you are using this app. Using TikTok effectively means paying attention and listening closely. Because of that, it has an air of intimacy about it. Everybody's schedule is different, so the ideal days of the week to post on TikTok are also unique. This is where sticking to the best and the right time to post on TikTok can incredibly increase your followers, video views, and likes.
Best days of the week to publish videos on TikTok!
When your target audience is awake and free to watch your videos is one of the most important things to consider when it comes to publishing videos on TikTok and increasing visibility. A considerable part of the TikTok audience is young people between the ages of 18 to 34. This age group usually spends their time at work throughout the day and home using their mobile devices at night. It shows that the best time to post on TikTok is during lunchtime, at night, and on weekends. This means Saturday (evening) and Sunday are the best days of the week to publish TikTok videos and get more eyeballs on them. However, you should consider free hours (lunch hours, & night) to post on TikTok during other days of the week.
Here is a quick look at when people post on TikTok the most. Hence, you will have to adjust the time for your specific location and time zone since all the given times are in Eastern Daylight Time (EDT).
| | | | |
| --- | --- | --- | --- |
| Monday | 06:00 AM | 10:00 AM | 10:00 PM |
| Tuesday | 02:00 AM | 04:00 AM | 09:00 PM |
| Wednesday | 07:00 AM | 08:00 AM | 06:00 PM |
| Thursday | 09:00 AM | 12:00 PM | 09:00 PM |
| Friday | 05:00 AM | 01:00 PM | 03:00 PM |
| Saturday | 09:30 AM | 07:00 PM | 08:00 PM |
| Sunday | 07:00 AM | 08:00 AM | 04:00 PM |
Do you think Saturday is a bad day to make a TikTok video?
If you post on Saturday, you may see a lower level of engagement or performance. It makes sense that this is why the majority of people are off work or school on Saturdays. On a rainy day, most prefer to do something else rather than slouch on the couch and watch TikTok videos. If you're using TikTok for business, you should avoid publishing on Saturdays.
Conclusion:
Success on TikTok depends on a variety of factors. For instance, you must identify where you want to reach your audience. In light of the many time zones used by you and them (yours and theirs), you'll have to determine the best time to post on TikTok. This information lets you know when your audience will likely be online and interested in your content. This will help you publish TikTok videos when TikTok users want to watch exciting stuff like yours. Hence, you should also be consistent in publishing videos to keep existing followers engaged and drive more new followers.
To build more fan-following, you need more than knowing the best time to post on TikTok, such as creating unique content, using hashtags and collaborating, coaliting, and identifying your unique selling point. Soon you'll see an increase in the number of views, likes, comments, and shares on your videos.