Marketing
Trends Shaping The Future Of Digital Marketing
Digital Marketing & Its Future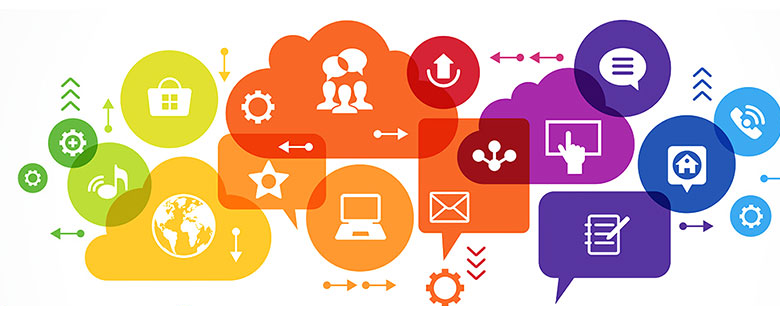 In this era of modern technology and huge competition, digital marketing techniques & skills are in great demand as almost all types of businesses and brands are putting more focus on digital marketing than ever not only to boost their sales but to improve online reputation as well. By seeing the future of digital marketing, enhanced marketing budgets, boosted salaries and multiple career choice are some of the advantages that digital marketing professionals can think about not only in 2018 but for many years to come.
What is digital marketing?
Digital marketing can be explained as process in which a digital marketing agency or freelancer use various digital platforms such as search engines, mobile applications, emails and videos etc to reach potential clients as well as to let them know about the products or services that a business or company has to offer. Through this way, they can find the valuable customers & clients not only from the town but from all around the world. In simple words, digital marketing is a way to promote a company's brand or products via latest digital methods such as the internet and mobile phones etc and that is the reason future of digital marketing is cheerful.
Digital marketing nowadays- Current Digital Marketing Trends
As a lot of things have changed over the past few years, here are some of the most commonly used and exciting trends uncovered by digital marketing blogs that digital marketers should be keeping an eye on to include into their own marketing strategies and campaigns.
Here are some of the most important and exciting digital marketing trends that almost all digital marketers should be focusing on and thinking of ways to incorporate into their own strategies. These are going to be the starting point of what keeps the digital marketing sphere moving forward throughout the year and beyond.
Search engine optimization (SEO)
SEO or search engine optimization is a digital marketing strategy which is used by marketers and business owners to attain best visible positions in search engine results. It is one of the best digital marketing methods to get more new clients or consumers for your business from search engines. It is a cost effective way to market your business via internet as almost everyone is searching over the web in order to find the best solutions and products as well.
SMM or social media marketing is one of the latest digital marketing trends that help a business, brand or company to reach more target audience more quickly and effacintly. It would be a great place to advertise a new or existing business as almost all of big businesses and brands are employing several Facebook marketing tips to reach more users and customers even without spending a lot of bucks.
Direct marketing (email marketing)
Targeting the audience who is more likely to buy your products or availing your services is the perfect way to boost your sales and customer base as well. For this purpose, email marketing is a super fine way to competently tailor your business messages and offers to get more new clients and sales.
There is a big number of reasons why content marketing is important for businesses in this digital world and solving the customer problems and queries in real time is one of them. The process of content marketing involves writing compelling copy of web content for a business website or blog to attract targeted audience for a business or brand.
Up-coming Digital Marketing Trends – The Future of Digital Marketing
As digital marketing came into revolution from few recent years, renowned online stores such as Amazon and Flipkart etc started shining even during the huge competition in marketing. Below are the some prevalent digital marketing trends that marketers are using right now and will also make the future of digital marketing brighter in years to come.

AI will soon become the standard in terms of digital marketing strategy because of its progressively precise the ability of a business or brand to evaluate consumer behavior and provide them a better, more cooperating and personalized purchasing experience not only to boost the sales of a company but to increase the user retention as well.
In the future of digital marketing, ability to implement ads will no longer be something executed by humans and it will soon be done via AI.
In the few recent years, most of big companies and brands have added chatbots in their customer service teams so the customers can be conveniently entertained in real time. Use of chatbots as a vital part of digital marketing campaign is more efficient, cost-effective, and can also provide real time support to humans without delay.
In this digital world, the more data a company will have about its potential & existing consumers or customers, the better it will be able to interact with them to convince and convert them into regular valuable customers. So as the future of digital marketing once you will have a great idea to collect and analyze more customer's data, the big data will definitely boost your digital marketing efforts.
This exclusive digital marketing trend is on its peak nowadays. Video marketing is a great way to attract target audience especially younger audiences which usually use their smartphones to find interesting stuff on internet. More and more companies are now making and growing YouTube channels to get more sales via video advertising by conveying the messages and business offers more conveniently than ever before.
Believe me; voice search optimization is going to take over the future of digital marketing and every digital marketer should have basic knowledge of how voice search and speech recognition is going to shape their brand building and online reputation as well. More and more teens and adults are using their smartphones for voice search to get their favorite things and information on fingertips even without spending time on typing the keywords.