Marketing
Four Most Effective Digital Marketing Automation Tactics In 2023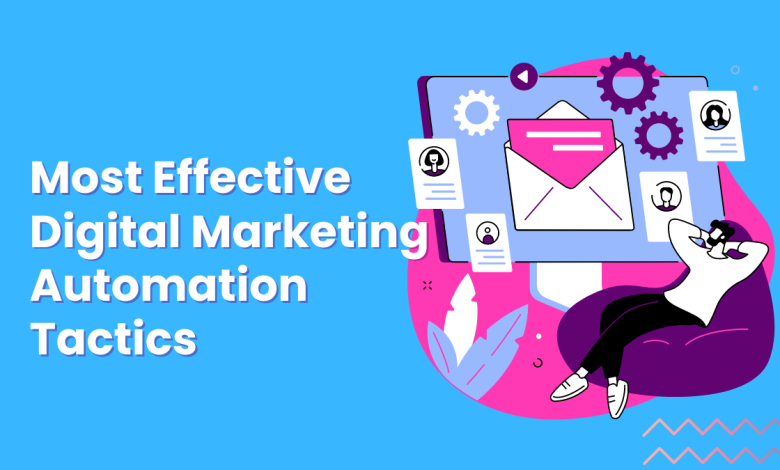 Marketing automation can be implemented across various channels to improve workflows and a company's interaction with consumers and clients. For instance, we can find marketing automation tools for email marketing, online shopping, text messaging, social media marketing, metrics, etc.
A marketing automation platform's advantage is its capacity to automate numerous marketing processes and oversee them from a single interface, which stores all user data and the results of various actions.
What tasks can marketing automation automate?
There are countless ways marketing automation can be used in your marketing campaigns, including sales and customer support, as well as managing marketing campaigns. You could design a customized workflow for:
Lead generation
The use of tailored landing pages
Lead scoring to classify contacts who are likely to convert
Lead nurturing
In-line assistance, emails, and notifications with the newest deals
Social media management
Overall, all of these options belong under the umbrella of inbound marketing, a strategy for which marketing automation is unquestionably a crucial ally.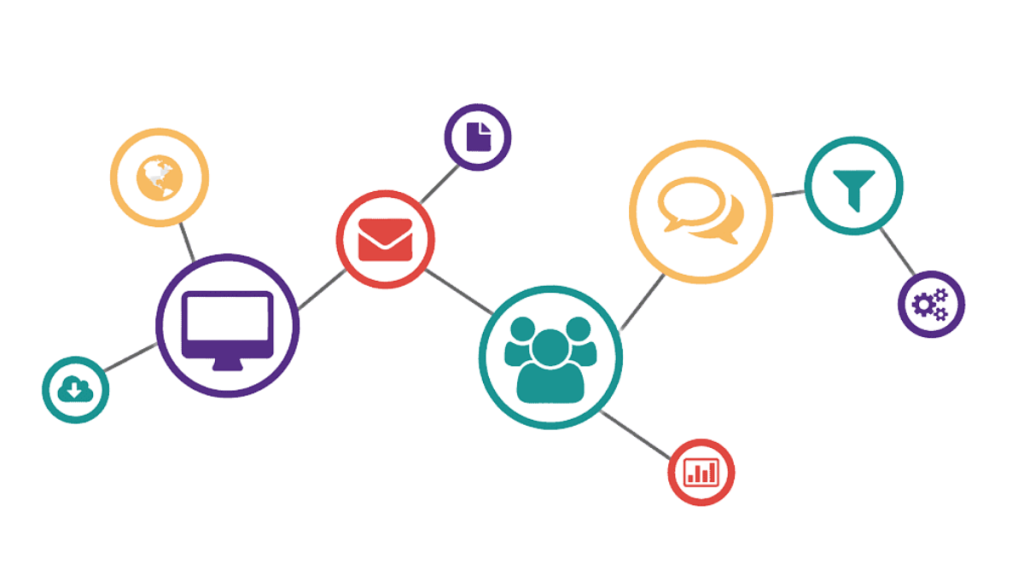 4 Most Effective Digital Marketing Automation Tactics
To get notable results, using a marketing automation platform may be insufficient. An upstream strategy, in which automatic flows are a component of a system to offer individualized content to users, cultivate and engage leads, optimize marketing time, and track results, is what truly makes a difference. You can use tools like Insightly marketing automation software to boost your sales by creating engaging marketing campaigns and generating leads.
Now let's look at 4 amazing marketing automation tactics that startups and large businesses can apply.
1- Leverage contact database
You can develop audience segments from the leads you collect to target with special campaigns because they contain a wealth of information. Often inaccurate and time-consuming, manual segmentation is not recommended. However, accurate and dependable segmentation may be swiftly achieved using a Marketing Automation program coupled with your CRM. To strategically segment your market and the products you sell, leverage factors like engagement, purchasing patterns of your website's users, demographic data, geographic information, and more.
2- Website live chat automation
You have a better chance of guiding prospective customers through the buyer's journey when you react to their questions. The best-case scenario would be to offer round-the-clock help, but doing so manually would call for a committed resource and a sizable budget.
In addition to increasing your chances of finding new qualified contacts, interacting with site visitors will provide you with useful information that you can use to develop new content and improve your services.
3- Add automated nurturing initiatives to your sales funnel
Not all web users are prepared to purchase what you have to offer. Most of them are prospective customers who require additional time and details before making a purchase. What you require is a nurturing campaign that automatically moves your leads from the awareness phase to the contemplation phase and ultimately to conversion. Using a marketing automation plan, you may deliver your own dynamic material to leads tailored to their individual requirements. By automating this process, you can greatly improve the effectiveness of the information you send to your contacts and ease their progression through the funnel.
A 2021 study found that adopting marketing automation to nurture leads results in a 451% increase in qualified leads.
4- Build the drip campaign setup on certain triggers
You may automate the creation of an email flow based on user activity with the drip campaign.
For instance, your system may send a welcome message to a lead when they sign up for your mailing list. An offer or discount is sent to a potential consumer who views a product page on your website combined with material that talks about that item. As a result, you can customize your content for each lead using the drip campaign based on their behavior.
Conclusion 
Implementing marketing automation is easy. Creating a plan of action, not so much. The key to creating a successful automation strategy is to ask the right questions. When you know who you want to reach and what you want to offer before, during, and after conversion, you can begin fitting the puzzle pieces together. Using above mentioned four ready-to-use marketing automation strategies will help you improve the results of your marketing campaigns right away.