Business
Pros and Cons of Virtual Offices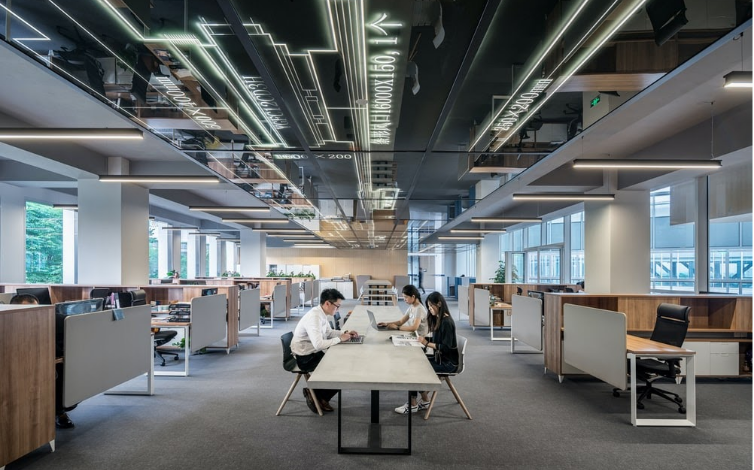 A virtual office is the most convenient, modern approach to running a business. A virtual office combines all of your company's professional services into one center, with telephone answering, administrative support, meeting rooms, and function suites being managed by an effective yet cost-effective team. Virtual offices are definitely the wave of modernization in our world today, especially in Singapore, with many hot-desking spaces where you can work on the go. For the best deals in virtual offices visit https://www.arccspaces.com/my-en/solutions/virtual-offices/.
However, there are still pros and cons for this new innovation in the world of business.
Pros include:
More efficient and effective running of a business: Virtual offices combine all services into one location to make your company's operation more efficient.
Businesses can also hire virtual assistants to do their tasks at a lower cost than hiring staff themselves.
Flexibility: At any time, if you want to relocate or open another office in another place, there is no need for relocation as the entire company stays the same with all its staff still doing their jobs with efficiency. This makes it very flexible for businesses who are looking for ways to expand without needing additional capital expenditure on additional space/furniture etc. Additionally, this means that an individual might not have to move cities when seeking greener pastures typically required by big companies.
Cost: Virtual offices are more cost-effective as there is no need to hire individual staff or even rent physical space for the business. This ensures that you don't spend on extra costs such as hiring employees, furniture, decorating spaces, etc.
An additional benefit of having a virtual office is that you can easily scale up or down your workforce according to your needs at any time without the hassle of relocating employees from one place to another.
Cons include:
Marketing yourself: One downside is that a company may have a hard time marketing themselves through traditional means by sharing their contact details and location because they are virtual in nature. However, it's easy nowadays with social media, where most businesses have some form of presence.
Inability to meet customers: Another con is you may have a hard time selling yourself to those who wish to visit your premises for meetings or just simple face-to-face interactions as they do not know where your offices are located. This can be resolved by sharing a map link and contact details on your website, Facebook page, etc. However, the best way to overcome this disadvantage would be through video conferencing.
Summary
Choosing between having employees or virtual assistants is always tough, especially if money's an issue, but it all boils down to what works best for you and your business according to your needs and requirements at the moment. A virtual office is definitely the way to go in this modern economy, allowing businesses to be more efficient and effective with their day-to-day operations. This gives them flexibility in their decision-making process when it comes to hiring new employees/opening up new offices etc. And because of its low-cost nature, it's also something that business owners can easily scale up or down without any hassle.
Virtual offices are definitely here to stay for a while, considering how many companies have already started adopting this model, even in Malaysia, where everyone's trying to save up.