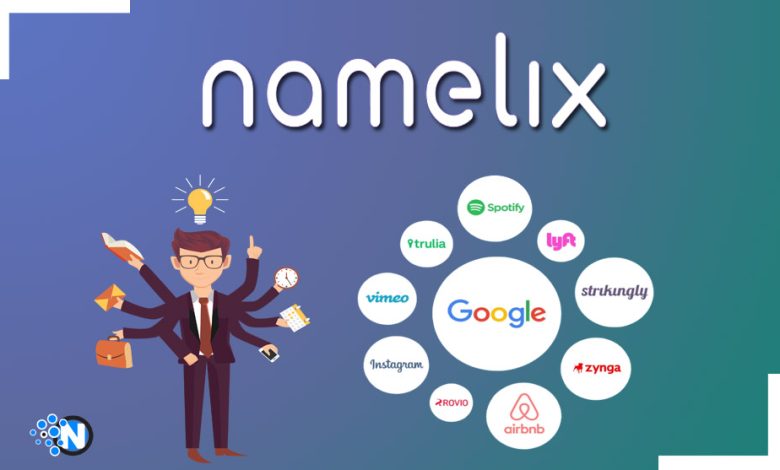 Namelix is serving as the best platform to generate business names. In this highly developed online digital world, it is necessary to choose the right name for your business to differentiate it from the others. You must perform this operation precisely and effectively to set up your unique identity and representation among your online competitors. However, the manual procedures cannot allow you to do so as it takes a lot of time. Therefore, you must leverage the power of this brilliant platform. We have developed this guide on its features and alternatives so that you can have a variety of options to choose the best for you.
What is Namelix?
We previously described that Namelix is an online platform that can be accessed with the help of any device connected to the internet. You can utilize the power of this tool to generate a unique business name for your entrepreneurship or company. Consequently, the world will recognize you by your trademark sample. Moreover, it is crucial to differentiate your brand from already existing ones, as it may cause legal concerns and many other damages. That's why you must use this platform for better benefits and outcomes. Also, it provides AI suggestions so that you can customize your name according to preferences alongside bringing relevancy to the name related to your niche and industry.
Features of Namelix
It is quite a challenging task to name your business because it takes a lot of effort and creativity to determine which one will do better. Nevertheless, Namelix can provide you with different tactics and strategies to find the most relevant one. In the under section, we have enlisted some points highlighting the core attributes.
Creativity
Creativity is always important in every field, and you must bring it into your business naming process to have a great impact on users. However, it is difficult to find the best matches for your company without leveraging the power and insights from a highly configured tool. Namelix is providing you with the best opportunity because of its exceptional infrastructure integrated with Artificial intelligence. Consequently, it innovates suggestions related to your industry and niche.
Availability of Names
Generally, business name generators do not come with the feature of providing insights about the availability of names. Namelix, on the other hand, showcases this attribute. By researching the names and getting a suggestion, it provides you with the information regarding their registration and availability simultaneously. Thus, you need not to visit different platforms to find out if the domain name is available or not. It not only saves time and effort but also helps you get more relevant ideas.
Prevent Legal Considerations
In the previous sections, we detailed that your business name must not resemble that of an already existing one, as it may result in severe legal consequences. It is also a fact that you cannot research this extensive online market single handedly or with the traditional approach. Consequently, you are likely to get the damage. While Namelix is there to prevent you from such consequences, you can find better business names. Furthermore, the AI can check it from various platforms to confirm that your selected name is not owned by anyone in the past. This reduced risk of trademark infringement helps you to bring sustainable results by developing credibility.
Time Efficiency
When running a business, time management is the key to success. You must perform every activity within the specified period. As a result, you can increase your trust score and get ahead of your competitors by resonating with clients' terms more perfectly and better. Namelix, as described, can help you bring automation to your business naming process. Thus, you can spare enough time to complete the other critical tasks, enhancing the productivity and approach of your company.
Variety of Options
Choosing a business name is not a simple task, as it has to be your trademark for the rest of your life. So, you must put a great focus on it before selecting. Also, you have to assess numerous suggestions to find which one works better according to your industry. Namelix provides a wide range of options to select from, improving your chances of bringing relevancy and quality to your naming procedure.
How to Access and Use Namelix?
The developers have greatly focused on developing the infrastructure of this tremendous site to ensure a simple interface that can be utilized by every person. Whether you are an expert or browsing for the first time, you can have the best experience over it. In the under-section, we have enlisted some crucial steps and tactics you should follow to access and use Namelix.
Grab Your Device
Firstly, you have to grab your devive to reach this platform. One of the best characteristics of Nameliz is that it showcases cross-platform compatibility. As a result, you can approach it from any tech device, including PCs, laptops, and Macbooks. Additionally, the website is highly mobile-friendly. Consequently, people who mostly perform their activities from pocket devices can leverage their power.
You only have to connect your device to high-speed Internet and update your browser. It avoids extensive buffering and ensures a seamless online experience respectively. Hence, you can find the most relevant business name for your company or website without facing difficulty.
Reach the Official Website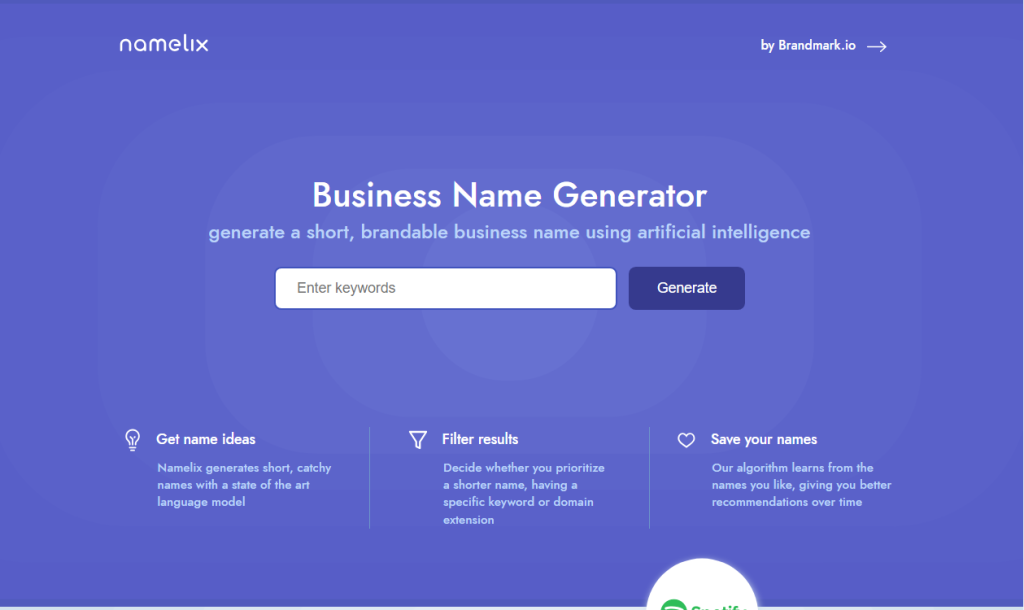 Secondly, you must reach the official website to utilize the power of this business name generator. After grabbing the device and connecting it to the Internet, you have to type "Namelix" on your updated browser and hit enter. It will open the results pages where you will come across numerous websites. Locate the official site and click the cursor. As a result, you will be able to reach the official homepage of the website. Here your journey will begin to to find your business name.
Input Keyword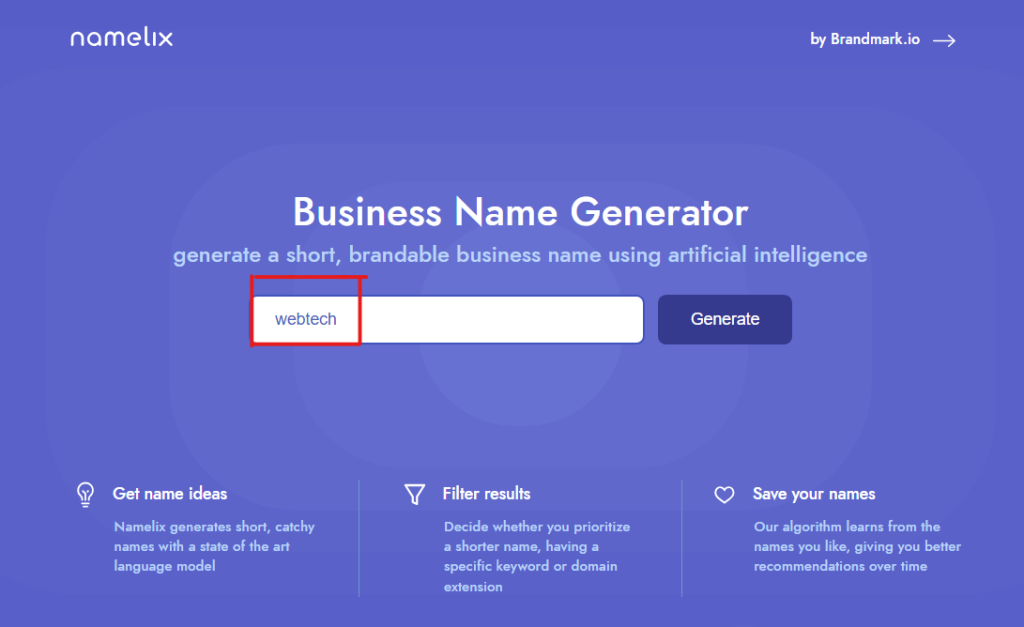 After reaching the official website, you will get a simple homepage with a search box present right in the centre. Here, you have to enter the main keyword around which your business resonates. For example, if you are going to start your company on technology gadgets, you can enter the keyword "Tech" and hit enter.
Afterwards, the platform will come with a detailed box, where you have to add more details to get highly personalized results. You can select any option from the name style. In addition, determine the randomness in the upcoming section. Lastly, you have to add the brand info and one-sentence description to allow Namelix to generate quality names for your company.
Sort the Suggestions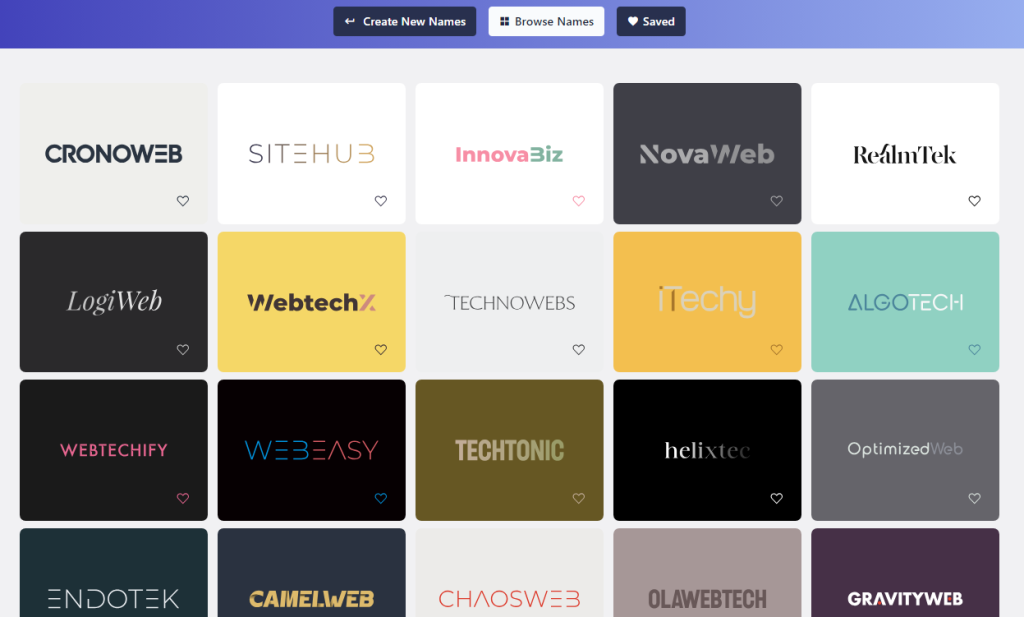 After adding the details according to the points described in the previous section, Namelix will provide you with a comprehensive set of unique suggestions. As you can't work with every name, you must sort them out to determine which one is more catchy and relevant to your company. Eventually, you will be able to get the best one. Another brilliant approach for selecting the best choice is that you can share them with your friends and relatives.
Alternatives to Namelix
Although Namelix is providing incredible functionalities and attributes, some users are not satisfied with it. Considering this, we have stated some top alternatives in the following part.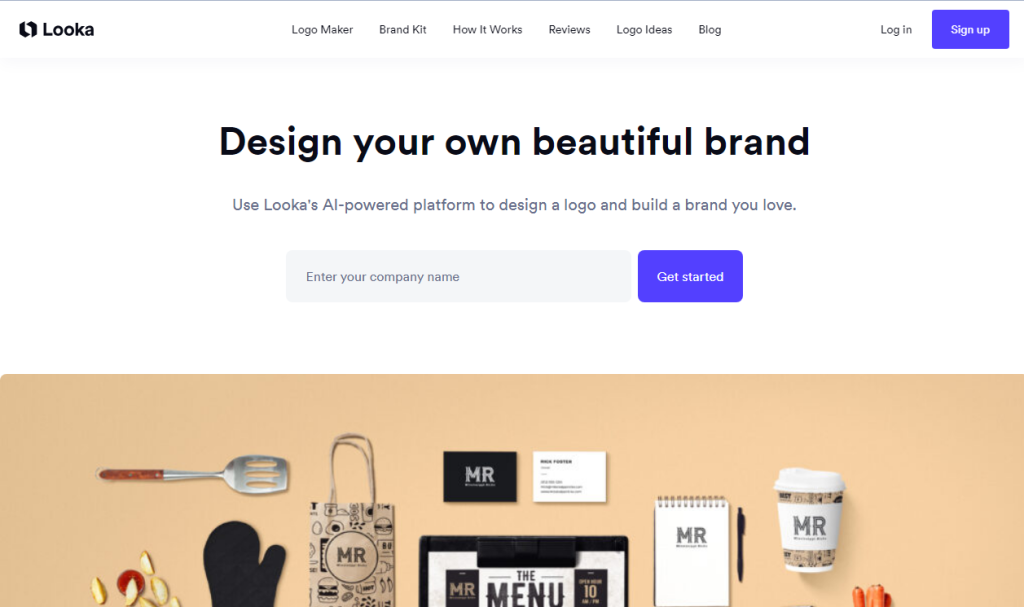 Looka was previously famous for its capability to generate unique logos. However, the developers have worked extensively to transform it into an ideal solution for entrepreneurs to generate business names for their companies.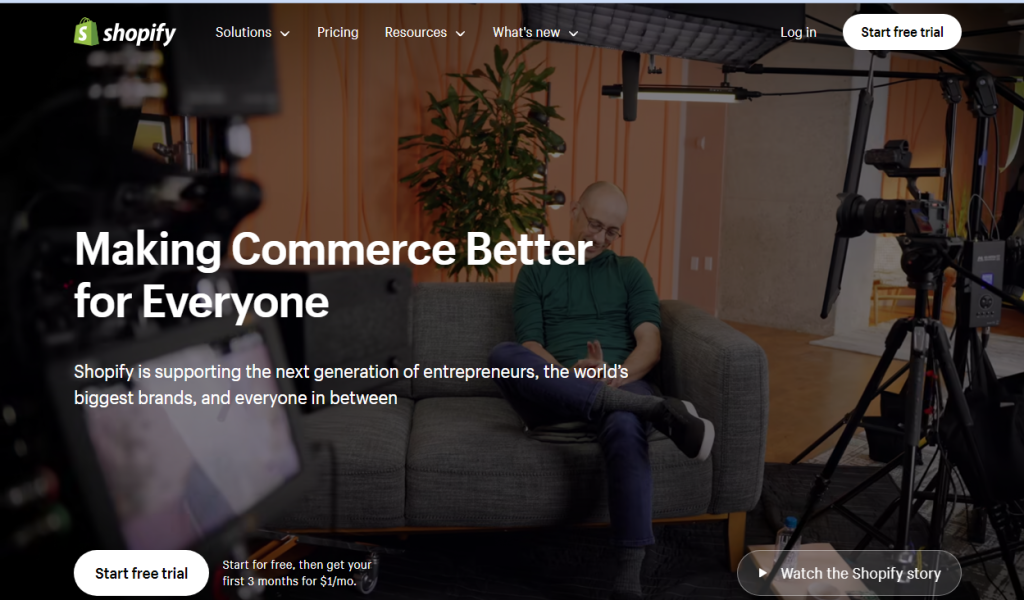 Shopify is one of the best platforms to host eCommerce websites. Additionally, it provides you with the opportunity to earn suggestions for creating your business name. Shopify has a tremendous online approach and AI integration, making it the best competitor not only to Namelix but also to many others.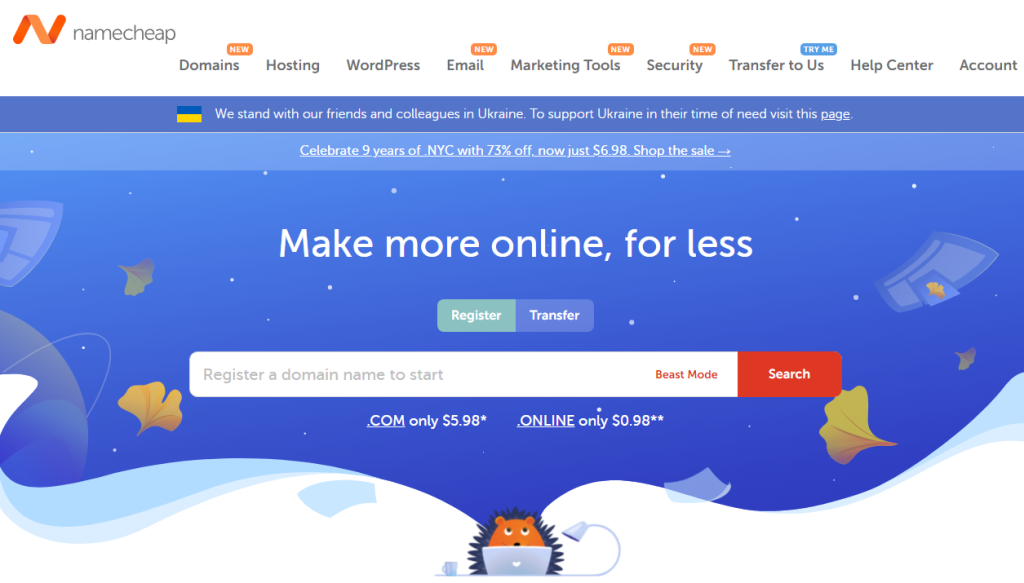 Most people will be amazed by seeing Namecheap in this alternatives' list because it is highly popular for hosting websites and blogs. It is also a great site for getting suggestions regarding business names. Just visit the website and enjoy these perks for free.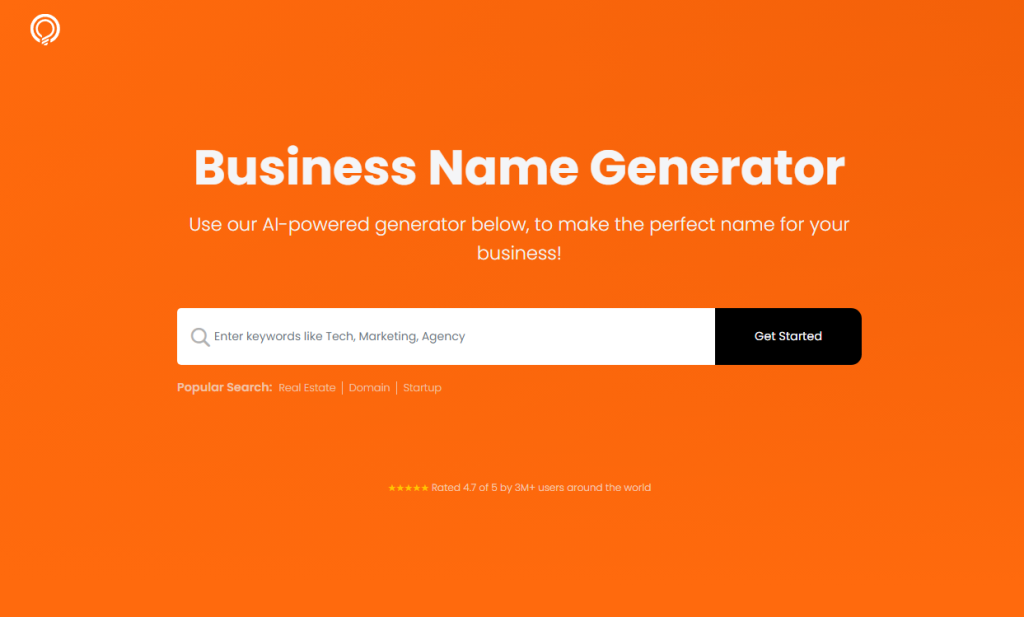 Although this website is not functioning in the same manner as it used to be, you can still get the best outcomes from it. Just visit the homepage from any device and press enter after adding the keywords.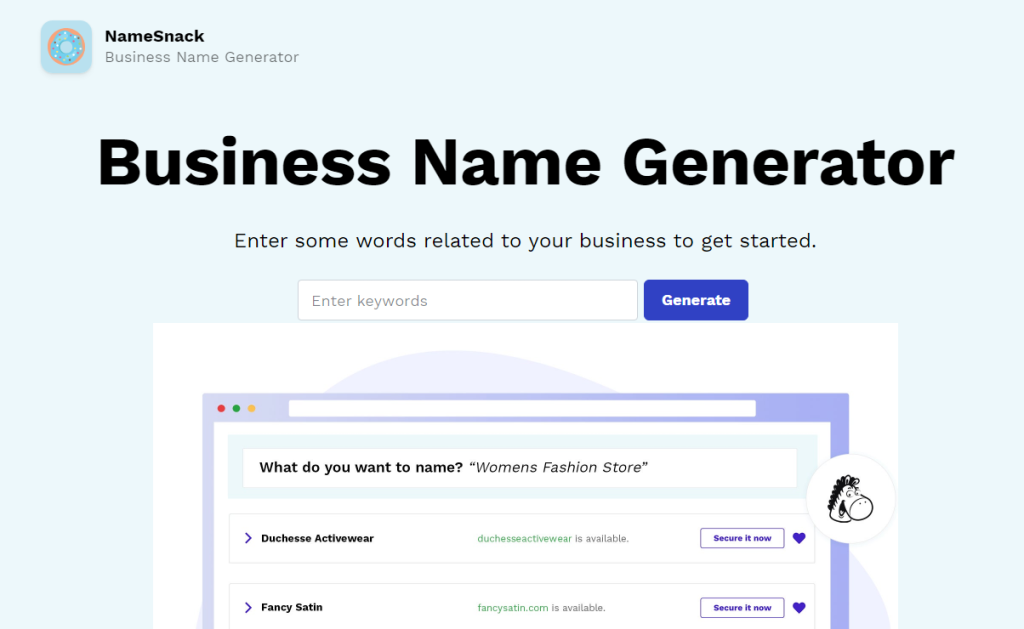 As the title suggests, it is also a wonderful alternative to Namelix for generating the business name to ensure its unique identity in the world. It also features a simple interface, making it highly usable for people of every experience level.
Final Verdicts
Namelix is a powerful tool for entrepreneurs to find the best names for their businesses. The integration of Artificial Intelligence has made it a highly usable tool to find creative and unique suggestions. Further, machine learning algorithms are configured to explore the web extensively to prevent copyright infringements and ensure availability. As a result, it can bring efficiency into your activities, making them more productive and beneficial. Whether you are a beginner or an expert, this site can be your best trusted partner.