Tech
10 Impacts of Artificial Intelligence on Business Operations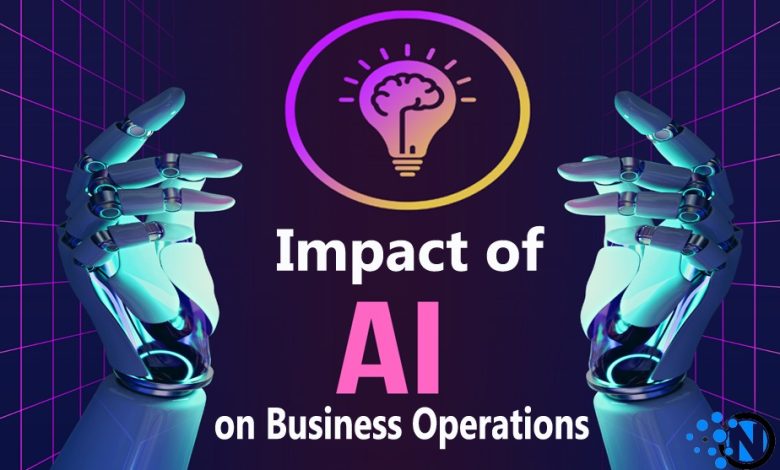 Artificial Intelligence is affecting the business sector incredibly as it is guiding brands to work in a way to achieve more success with its vast applications. The data obtained by the AI tools help brands find the current market trends and design the products people are searching for. Almost all companies are now using AI tools to boost business growth and productivity. That's why we have created this guide on the impacts of artificial intelligence on business operations to show you how AI will revolutionize your marketing strategy and increase revenue.
What Is Artificial Intelligence?
Artificial Intelligence is the manipulation of human intelligence, which is done by machines and computer systems. AI has applications in every field, from medicine and surgery to the military. But the involvement of Artificial Intelligence in business has created some serious effects by sorting the marketing trends and developing the strategy for effective operations. As a result, brands can now generate more money by capturing the target audience. Moreover, the cost of labor is also significantly reduced, which means more profit.
10 Impacts Of Artificial Intelligence On Business Operations
Below we are describing the top 10 most significant impacts of artificial Intelligence on business operations that will surely help you increase your brand's productivity and revenue.
1 – Find Current Trends
Artificial Intelligence helps you find the most current trends that will help you generate more competitive products and deliver them to the customers. The AI insights will help you produce a more valuable product by interpreting their demands. This way, you will be able to increase your brand's worth by capturing the global need and, thus, producing more revenue. Many AI tools are currently available in the market, which you can use to find the latest marketing trends.
2 – Provide Accurate Data
AI tools generally work through machines and are operated by computerized robots. Thus, the data they provide has very little or no risk of misconception. On the other side, there is a considerable risk of error in the information from human resources, which may affect your marketing content badly. Therefore, using Artificial Intelligence will save you from manly mistakes by providing accurate data and error-free information.
3 – Predictive Analysis
AI uses its chatbots and other robotic platforms to predict which products are currently in demand and which are working best. Moreover, an additional feature of predicting the customers' preferences will enable you to put such attributes in your products that will influence the market and bring more revenue to your brands. Besides, you can also check the flaws and how you will be able to improve them.
4 – Enhanced Customers Experience
AI uses its insights to understand customers' demands quickly and will show the most personalized recommendation to them. This way, you can improve the customers' experience with your brand, and ultimately, it will positively impact your revenue. Moreover, AI tools are capable of working 24/7 without any mechanical control. Thus, you will enhance the customers' experience by providing seamless connectivity and customizing the recommendations per their needs and requirements.
5 – Automation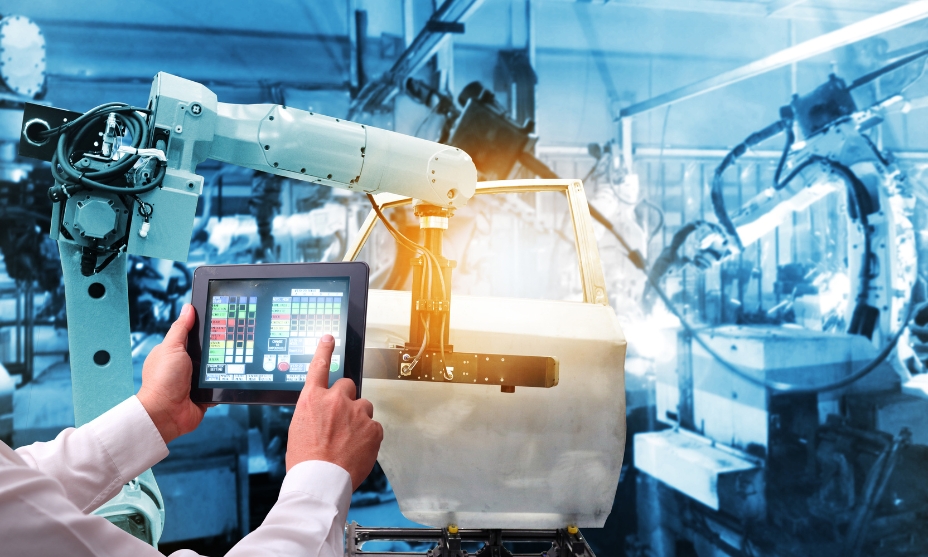 Using Artificial Intelligence in your business will help you automate the most hectic and time-consuming tasks like data entry and revenue calculation. Resultantly, you will be able to provide enough time to your labor to do more crucial functions like creating a business strategy or producing a marketing campaign. Moreover, automation of a few things like data analysis and sorting customers' demands will keep you updated about the latest global trends for more efficient production.
6 – Increased Productivity
Artificial Intelligence will boost the productivity of your business by providing you the speedy work. AI has various outbound applications. It not only provides you with updates about the latest marketing trends but also points to areas that need improvements. Thus, you will improve the product's qualities by inserting additional features and setting predictive maintenance in the manufacturing sector. In this way, Artificial Intelligence will help you rapidly optimize the users' experience by reducing time consumption.
7 – Reduce Costs
The success of a business depends upon the ratio of net revenue and cost. Therefore, the brands always follow the ways to spend less money to increase the gap between their expenses and profit. The application of Artificial Intelligence in business optimizes various processes, and helps you find the flaws very quickly for efficient improvements, which could not be possible otherwise and require much labor. Ultimately, it will reduce costs and bring more profit to your account.
8 – Personalized Business Suggestions
Artificial Intelligence provides business owners with the latest data about marketing trends, which they can use to increase productivity. Moreover, it suggests how a company can manufacture its products by inducing impactful innovations. Thus, they will be able to accelerate their growth and development on a larger scale.
9 – More Security
Running an online business is quite risky, and several associated threats can destroy your whole marketing strategy and business campaigns. However, Artificial Intelligence has also impacted this aspect by suggesting businesses with enhanced cyber security measures. Some AI tools are mainly used for detecting potential threats and providing ways to tackle them effectively.
10 – Get A Competitive Edge
Artificial Intelligence helps you find the latest hot trends effectively. Then it directs you to manufacture the products by interpreting customers' demands and needs. Thus, you will be able to optimize the users' experience, which ultimately improves your brand's worth and generate massive revenue. As a result, you can easily dominate the competitive market by providing well-organized, user-friendly services with the help of Artificial Intelligence.
Final Verdict
All these are the details about the top 10 significant impacts of Artificial Intelligence on business operations. From all this discussion, we can easily conclude that AI has seriously revolutionized business operations strategy. With the help of Artificial Intelligence, you can easily interpret the users' requirements and dominate the market quite effectively and efficiently. I hope this guide works best for you. Stay tuned for more information!