Reviews
Jet Rush Review – Best Arcade-style Gameplay
Arcade games are always challenging, and the thrill goes sky-high, especially when they feature racing. And Jet Rush is one of its biggest examples. With its highly intuitive interface and extraordinarily challenging landscapes, you can entertain yourself greatly. You have to go through different lands and regions and combat with opponents in the air, making it an enormously engaging game. Further, the simple controls and fast-paced actions give you a pure sensation of fun. In this article, we will have a complete review of this top-quality game, elaborating on its features and how to play online.
What is Jet Rush?
Jet Rush is a mobile arcade-style game that allows you to fly a jet, offering thrilling and fast-paced aerial adventure. Its intuitive controls and diverse landscapes let players navigate through challenging fields to accomplish the mission. Further, you can collect coins and power-ups to reach the end of the game. It's stunning graphics and dynamic audio help you create an immersive environment so you can take your gaming experience to an advanced level. Among the other in-game attributes are online leaderboards to pump the contributors to chase high scores and engage with friends worldwide. Additionally, the game allows in-app purchases to maintain a perfect balance between accessibility controls and challenging gameplay. Hence, it stands out as one of the biggest challenging arcade games currently.
How To Play Jet Rush?
We described previously that Jet Rush is available for mobile users. Thus, people with Android or iOS versions can easily get it from the respective stores. In addition, there are some strategies through which you can play this high-end game on your PC, laptop, and Macbook. In the under-section, we have enlisted complete steps on how to play this game on all platforms.
Mobile Users
Jet Rush offers multi-platform compatibility. So, you can play it on all smartphones. Whether you have an Android device or an iPhone, just visit the respective application store to navigate through this game. Android users can access the Google Play Store to download this game. On the other hand, iPhone holders can access Appstore to install this and have an ergonomic experience.
Laptop/PC Users
As mentioned earlier, Jet Rush is designed specifically for smartphone users. Thus, it would be a bit tricky to access this game file on laptops and computers. However, some effective strategies allow you to grab the experience on a large screen. The details are elaborated on in the under-section step by step.
Grab a compatible PC or laptop and connect it with a high-speed Internet connection. It will minimize the buffering and let you have seamless entertainment.
Now, open your updated browser, like Google or Bing, and search for the "Jet Rush Online" game in the search bar. On the results page, you will see multiple websites offering you to get access to this masterpiece.
Click on a trusted platform and access the game. Let it load and start playing. The high-speed connectivity ensures that you will not face any glitches during the game.
Features of Jet Rush
Not all arcade games are as popular as Jet Rush because of their complex interface and difficult controls. Nevertheless, there is no certain issue with this game. We have detailed some exclusive features below.
Graphics and Visuals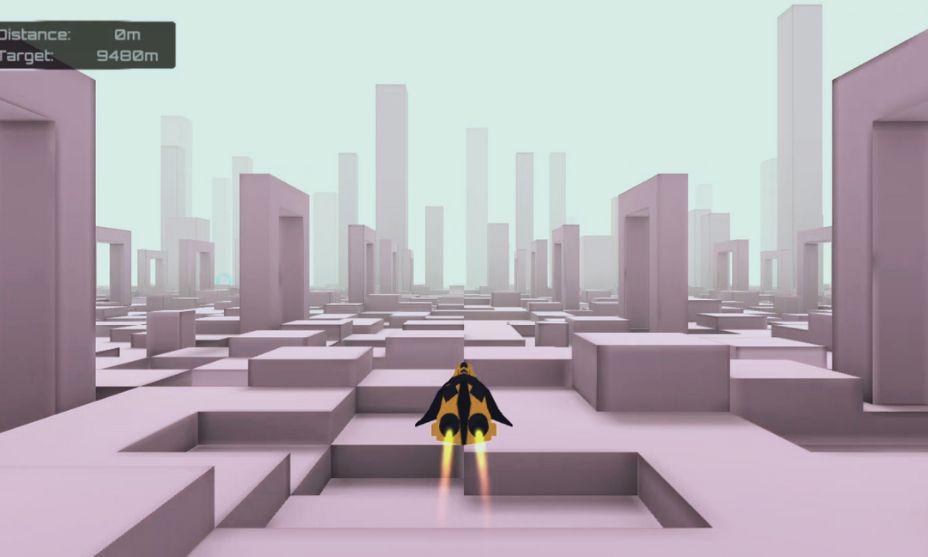 Jet Rush is made for mobile phones. Therefore, the developers have worked hard to improve this game's graphics and visuals. They have incorporated several high-end elements that not only smoothen its running but also deliver a stunning blend of vibrant colours and enhanced animations. You can have a complete overview of everything inside the game, whether going through buildings or skimming over the ocean surface.
Sound and Music
Racing and arcade games feel nothing without immersive audio experiences. Considering this, Jet Rush developers have ensured that the sound and music of this masterpiece features a high-energy soundtrack, boosting your adrenaline to complete the missions completely. Furthermore, they make sure that the music shifts with your flight, rising and falling with every twist and turn to resonate with the actions.
Replayability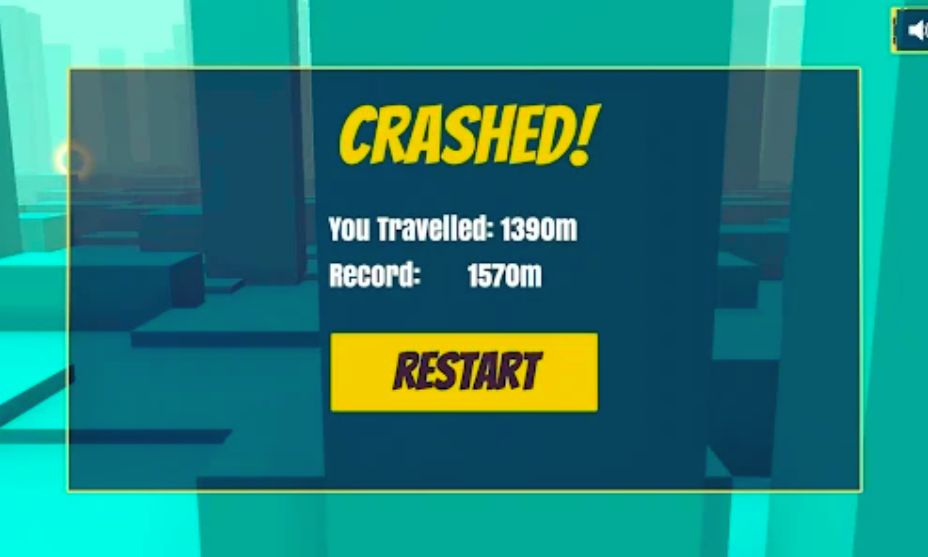 Replayability is the feature most of the arcade games lack. However, it is one of the biggest hallmarks of the Jet Rush. It offers a wide range of challenges and levels to achieve the desired objectives. As a result, players remain engaged in completing them to score higher figures and complete all levels. Moreover, you can uncover hidden objects. No matter whether you complete the game, there are always many reasons to come back for more engaging play.
In-App Purchases
Jet Rush offers numerous in-app purchases in the same manner as other games do. Although the game mainly resonates around the pre-delivered features, you can invest to buy the in-game currency or cosmetic items. Consequently, you will be able to have more immersive entertainment and fun. Implementation of these microtransactions is not compulsory. Players are free to make purchases or use the already present structures.
Easy Controls
As the name represents, arcade games are highly difficult to operate and control. But there is no such issue with Jet Rush. You only need to launch the game and set the control per your preferences. Generally, mobile users can tilt the mobile to change the direction of their plane. On the other hand, computer players can utilize the arrow keys of their keyboards to avoid obstacles and grab the power-ups coming down the way.
Final Verdicts
Jet Rush has taken the arcade-style gaming world by storm because of its smooth controls and exceptional gameplay experience. The high-quality graphics and pixels allow you to navigate through different landscapes by enjoying enhanced views. Similarly, the sound and music match the requirements of combat sports, boosting your adrenaline to ensure an immersive experience. In addition, the controls are very accessible and highly easy to master, allowing even beginners to take down the masters. The wide range of challenges and customization options keeps players coming back for more by ensuring that the flight thrill is just a tap away.