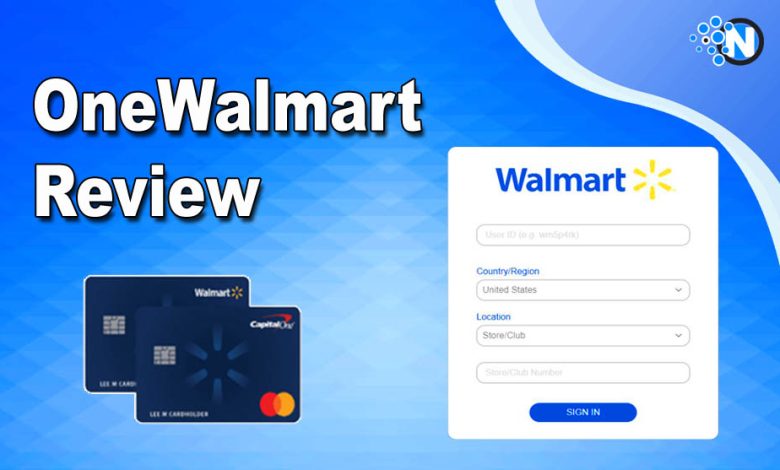 OneWalmart is an online portal designed exclusively to access work-related information and resources for Walmart associates. It offers easy online shopping and payments with one login. It's free and accessible from your computer or smartphone. It is also officially known as Walmart One. The application is created for Walmart employees to get their pay on time, schedule their savings and change their shifts. In this article, we will provide you with a comprehensive review of OneWalmart, its features, and login details for beginners.
What is OneWalmart?
OneWalmart is an online portal developed by Walmart to streamline various services for its employees and customers. The tool is a hub for accessing work-related information, managing schedules, exploring career development opportunities, and online shopping without borders. The interface is designed to be user-friendly and comes with various features that improve the overall experience at Walmart.
Benefits of OneWalmart
OneWalmart provides comprehensive information about the benefits offered to Walmart associates. Employees can explore and manage their benefits, from healthcare plans to retirement options, through this feature.
Convenience: The tool is advantageous in empowering employees to access work-related information from anywhere at any time through the online portal or mobile app.
Payroll Access: OneWalmart provides paystub access, allowing employees to view and download their payment details.
Schedule Management: Employees are able to access their work schedules, request time off, and exchange shifts with their colleagues.
Benefits Information: Workers can explore and enroll in various benefit programs Walmart offers.
News and Policies: The platform updates employees with the latest news, announcements, and company policies.
OneWalmart Call-In Number: In case of emergencies or unplanned absences, employees can use the OneWalmart Call-in Number feature. It allows you to report your absence and follow the necessary protocol.
Walmart Account and Registration:
OneWalmat Account registration and login is mainly a concern for new workers; in the below section, I have covered registration, login and common errors solutions that can face during that process.
How to Login to OneWalmart?
One Walmart portal login is a simple process. Employees need to have a Walmart account. Users are able to log in via their Walmart ID into OneWalmart once they are registered over the employee database. New employees cannot log in to the WalmartOne account until the HR teams do not register their records over the Internet. If an old employee is having difficulty logging in, he needs to contact the HR team to know about his/her registration for the Walmart One Portal. Follow these steps:
Open the website on your preferred web browser.
Click on the "Log In" option at the top right corner of the page.
Enter your OneWalmart conditionals in the respective fields.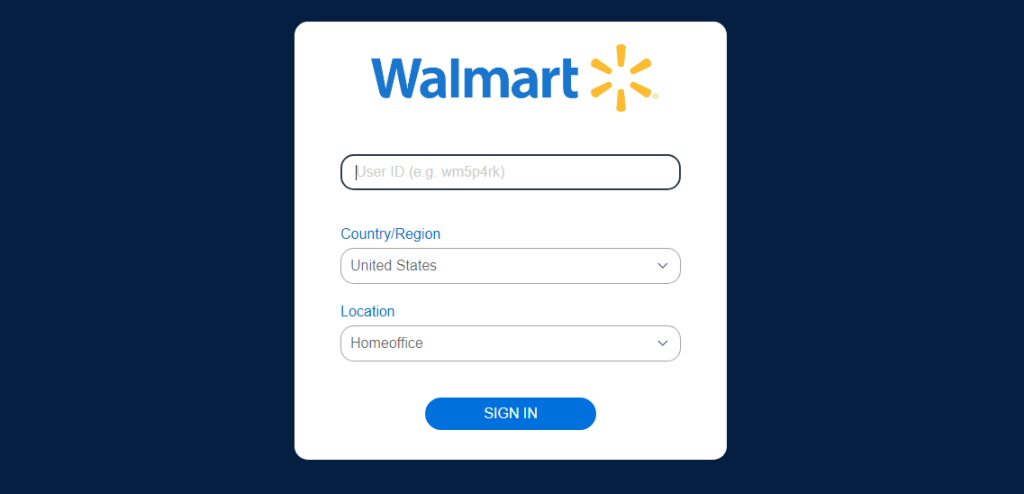 Complete the two-step verification process, including providing a verification code sent to your registered email or phone number.
Troubleshooting Tips for OneWalmart Login
If you experience any difficulties logging into OneWalmart, please try the following troubleshooting tips:
Check your internet connection to ensure it is stable and working properly.
Clear your browser cache and cookies, as accumulated data may interfere with the login process.
Verify that you are entering the correct username and password. Pay attention to capitalization and any special characters.
If you forget your password, reset it using the "Forgot Password" option.
If none of the above steps resolve the issue, reach out to the customer support team for assistance.
Features of OneWalmart:
Walmart One offers a range of features to enhance the employee experience. Let's explore some of the prominent features:
OneWalmart Wire
OneWalmart Wire serves as an information hub where employees can find company news, updates, and important announcements. It is an excellent resource to stay informed about the latest happenings within Walmart.
WalmartOne App
The WalmartOne app is available for iOS and Android devices, allowing employees to access it on the go. This tool provides convenient access to work-related information and has the same features as the online portal.
OneWalmart Paystub
OneWalmart provides employees with easy access to their paystubs and salary information. You can view your current and past pay stubs, track your earnings, and review deductions. This feature allows for better financial goals management and safely informs employees about their compensation.
2-Step Verification
Employees can activate two-step verification for their new device log-in. The verification process allows them two stay safe and secure. They can utilize the feature by choosing any verification contacts by mail or phone. Any minor change in the account will require verification from the user's personal contacts.
Work Schedule Management
OneWalmart provides an efficient method for employees to handle their work schedules. As an employee, you can assess your designated shifts effortlessly, inquire about time off, and even exchange shifts with your colleagues when necessary. This cooperative feature promotes a healthier work-life balance and gives you greater autonomy over your schedule. If you have any issues viewing your scheduled work, you can contact 1-700-Walmart.
Health and Wellness Resources
Walmart prioritizes the well-being of its employees OneWalmart provides a range of health and wellness resources such as insurance plan details, wellness programs, and support for personal health issues. You can access these resources easily and conveniently. The feature demonstrates Walmart's commitment to the holistic well-being of its workforce.
Career Development Opportunities
OneWalmart delivers valuable resources for employees who wish to grow professionally. You can explore training programs, access educational resources, and learn about career advancement opportunities within the company. This feature encourages continuous learning and career growth.
Employee Discounts and Perks
You can enjoy exclusive discounts and perks through OneWalmart as a Walmart employee. The platform provides employees access to exclusive offers, promotions, and discounts on various products and services.
How to Access OneWalmart?
An internet connection is necessary to have run this OneWalmart portal or App. You can access the portal using a computer, smartphone, or tablet. The services are accessible from anywhere, allowing employees to check their work-related information conveniently.
How to Download OneWalmart Application: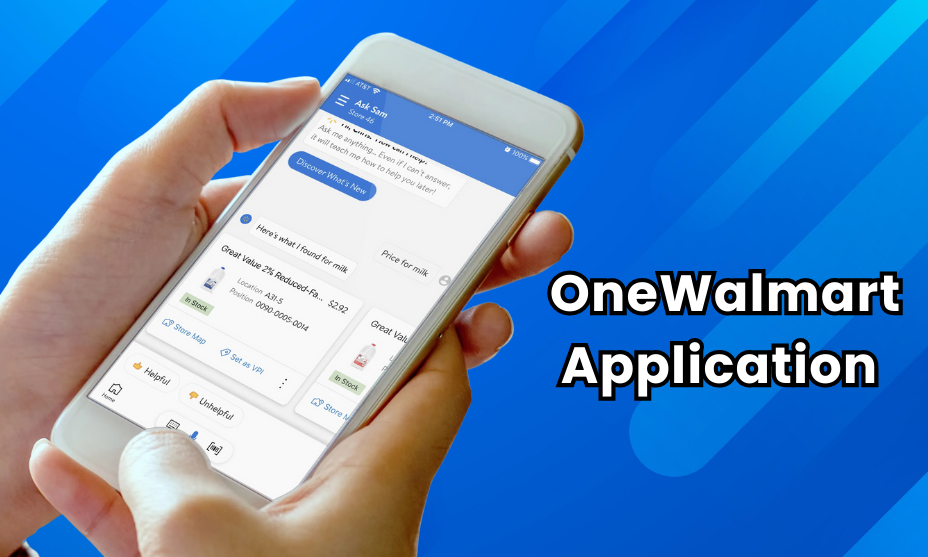 To download the OneWalmart app, follow the steps below:
For Android users:
Open the Google Play Store on your Android device.
In the search bar, type "Walmart Wire" and press Enter.
Tap on the app to open its page.
Click the "Install" button to download and install the app on your device.
For iOS users:
Open the App Store on your iPhone or iPad.
Enter "Walmart Wire" in the search tab and tap the search button.
To view the details of the app, tap on it.
Press the "Get" or "Install" button to download and install the app on your device.
You must download the official app to ensure a secure and reliable experience. As soon as the app is installed, you can open it and log in using your Walmart account credentials to access Walmart's various features and services. The app's availability may vary depending on your region, device compatibility, and app store policies.
Conclusion:
Walmart employees can benefit greatly from OneWalmart. It is a valuable resource that provides many features and functionalities. From accessing pay stubs and managing work schedules to exploring career development opportunities and employee perks, it enhances the overall employee experience. New users can easily navigate and fully benefit from its features by following the provided login information and utilizing the platform effectively. This was all about this brief note. Hope it will help you to log in.