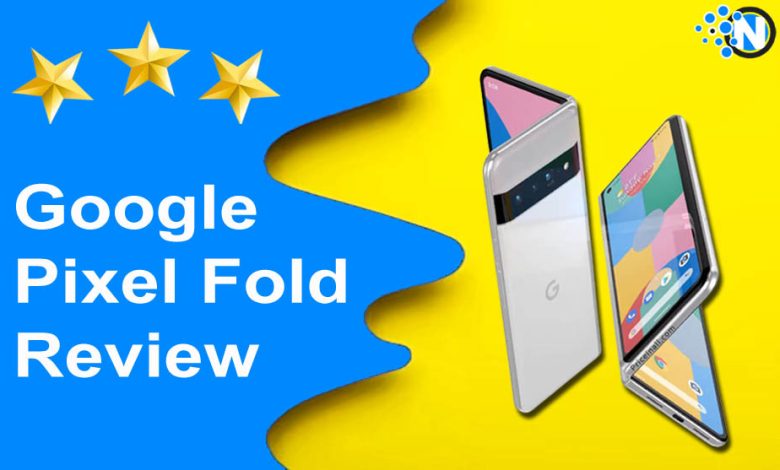 Google Pixel Fold is one of the best foldable smartphones with exclusive and exciting features that can take your experience to an advanced level. Above all, you can easily accommodate it in your small pockets or zips to keep it safe from theft and robbery. Further, this device shows a high-quality interface that can enable you to have an enhanced visual escapade. Google, the world's most renowned company, has launched this product to allow its users to interact with the latest technological advancements. We have developed this guide to elaborate on the specifications and features of this device.
Google Pixel Fold Specifications:
Beyond ordinary smartphones and tablets, Google Pixels Fold comes with exceptional specs that can run new and high-end applications more ergonomically and smoothly. Additionally, it promises to revolutionize the way we interact with our devices. Utilizing this cutting-edge device can give you an immersive experience and enable you to bring versatility to your life. Let's look at this product's top specifications in the under-section.
| | |
| --- | --- |
| | |
| Display (Primary) | 7.60-inch (2208×1840) |
| Display (Secondary) | 5.8-inch AMOLED screen with HD+ resolution and 120Hz refresh rate capabilities |
| Processor | Google Tensor G2 |
| Rear Camera | 48MP + 10.8MP + 10.8MP |
| Front Camera | 9.5MP + 8MP |
| Storage | 256GB |
| RAM | 12GB |
| Battery Capacity | 4821mAh |
| OS | Android 13 |
| Stereo speakers and three microphones | Yes |
| IPX8 certified and supports 5G connectivity | Yes |
| Dimensions (unfolded) | 139.7 x 158.7 x 5.8mm |
| Dimensions (folded) | 139.7 x 79.5 x 12.1mm |
| Weight | 283 grams |
1 – CPU
Google Pixel Fold features Google Tensor G2, the second-generation system-on-chip (SoC) processor. It can potentially retrieve larger data and assess it to extract the required information. Resultantly, you can carry out vital operations well on time and perform the duties as speedily as possible. The processor contains 2 super-big ARM Cortex and 4 small Cortex-A55 alongside Mali-G710 MP7 GPU to work at a tremendous rate. Therefore, this smartphone has been the top priority for entrepreneurs and businessmen.
2 – Refresh Rate
Secondly, the refresh rate of Google Pixel Fold is 120 Hz which offers several benefits in the display technology. You will see smoother and more fluid motion along with a reduction in image blurring and ghosting in fast-paced content, like games and videos. Furthermore, scrolling and swiping can also become easier and smoother, improving user experience. 120 Hz refresh rate offers a more immersive viewing experience, making it advantageous for multi-media consumption and perception of visual content.
3 – Battery
The battery of 4,821 mAh of Google Pixel Fold is enough to run for an extended period and provides you with all the fun and entertainment. Whether you run a high-end software, application, or game, you will get enhanced operational ability as the other components reduce heat production, improving the battery life. You can also use it for an extended duration during a long journey without getting a blackout. With Internet connectivity and continuous usage, it can run for over 10 hours after a complete charge.
4 – Memory
The memory of the Google Pixel Fold mobile is stunning 12 GB RAM that lets you run heavy applications without difficulty. You can enjoy your favourite games and run heavy tools without facing any glitches and cracks. The high-end RAM can readily access the data from your internal storage, making it available to the processors for rapid responses. Above all, the 12 GB RAM supports you to its greatest extent to stream live events and movies seamlessly. The multitasking ability allows you to carry out different operations simultaneously.
5 – Storage
Generally, smartphones are available with less storage space ranging from 16 GB to a maximum of 128 GB. However, Google Pixel Fold has shattered all the records, and it comes with a built-in storage capacity of 256 GB. Thus, you can save all of your important files and business data within your smartphone without frequently deleting them. In addition, you can expand it up to 512 GB to have more space to accommodate your favourite games, movies, songs, and other playlists.
Features of Google Pixel Fold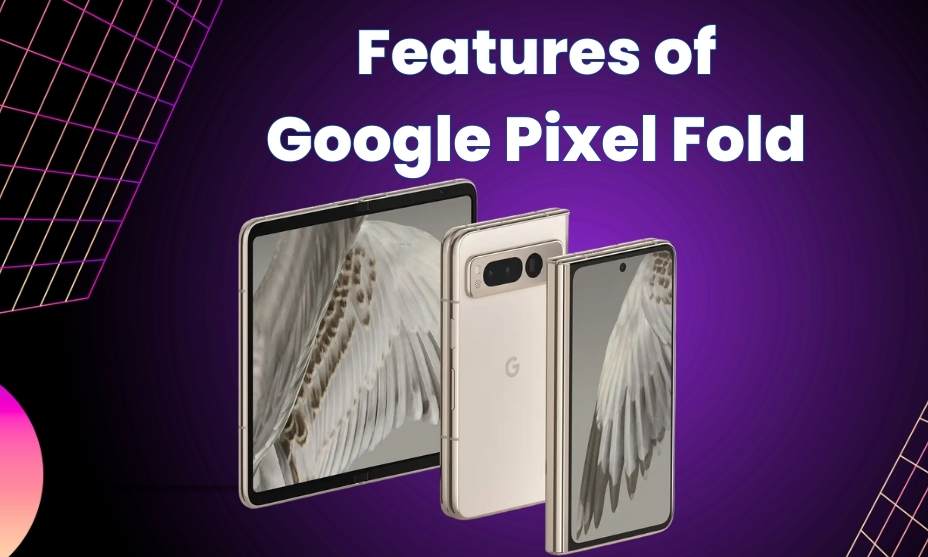 Now., we have a complete overview of the main specifications of Google Pixel Fold. We also have listed some of its top quality and exclusive features that are not found on other devices. Whether you own Apple, Samsung, Huawei, Oppo, Redmi, or VIVO, this gadget has surpassed them all. 
1 – Foldable Body
Google Pixel Fold has a foldable body that allows you to twist it into two sections for an exceptional experience. You can use it as a laptop, mobile, or tablet. Moreover., the sleek design looks very elegant and gives an ergonomic look to impress other individuals. When folded, it allows you to read notifications and messages with the help of an exterior display. Consequently, you don't need to open or unpack it repeatedly, saving time and hinges.
2 – Display Size
With a stunning and flexible OLED panel, Google Pixel Fold can help you create a solid visual experience while watching movies and playing games. The display size is 7.6 inches when unfolded, ensuring a highly elaborated and complete view. Furthermore, the resolution of 2200 x 2480 pixels delivers vivid colours and excellent contrast. 
3 – Camera
Google Pixel Fold also has the power to impress you with a stunning camera system. The triple rear camera system is completely fixed with a high-resolution primary sensor. The ultra-wide angle and telephoto lenses can also optimize the zoom capabilities. Hence, you can capture stunning photos and form videos in different conditions. Google has also incorporated renowned computational photography algorithms to deliver remarkable low-light performance and image processing.
4 – Connectivity
Currently, the 4G network is running smoothly all across the globe, and the world is working on the 5G technology. Therefore, the developers have built this Google Pixel Fold to cover and run smoothly over the new connections.
What is the Price of Google Pixel Fold?
Google Pixel Fold is available in online e-commerce stores, and Amazon is the biggest name among them. You can purchase this smartphone for $1,799.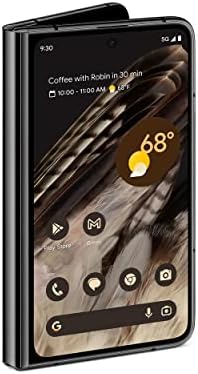 Final Verdicts
Google Pixel Fold is one of the most advanced and stunning smartphones with an exclusive foldable body and exceptional attributes. You can own this mobile to have a stunning multi-tasking ability alongside capturing photos in enhanced graphics. The 12 GB RAM and Google Tensor G2 CPU enable you to play your favourite games and run high-end software smoothly. Above all, the foldable body lets you use it as a smartphone, tablet, and laptop. While the 256 GB built-in storage is enough to store larger data.