Gaming
9 Essential Mobile Gaming Trends In 2023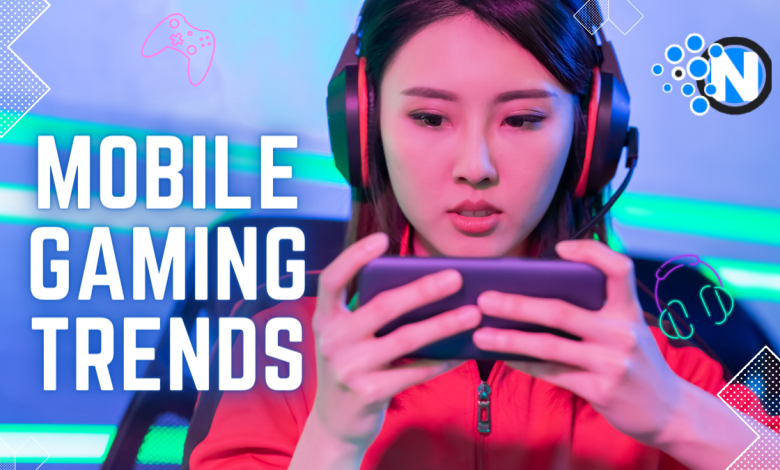 The global gaming industry is a force to be reckoned with. In 2023, it's projected to reach $384.9Bn (£310.8Bn), with around half of that generated from mobile gaming. Unsurprisingly, the mobile gaming market value is so enormous, especially considering the amount of new technology breaking into the space.
With this in mind, we're going to dig a little deeper into the mobile gaming trends of 2023.
The US Still Dominates the Global Mobile Gaming Market
The US is a powerhouse compared to other global entities, so there's no surprise they've kept hold of the top spot. Even though player spending has been reported to have dipped around 9% in Q1 2022 alone (Sensor Tower), they're still leading the charge.
Elsewhere, the race between Japanese and Chinese markets pivoted. Between 2019 and 2022, Japan easily secured the second overall mobile gaming market value, but they suffered significant player declines in Q1 and Q2 of 2022 – enough for China to manoeuvre into the second spot.
The Explosion of the Metaverse
When the uninitiated think about the metaverse, they wrongly assume that it's solely to do with Meta's poor attempt at a digital universe. The metaverse means any immersive digital. If you've ever seen Ready Player One, the world inside of the VR is a metaverse.
Now we've cleared that up, it's important to note that 2023 will be the year of the metaverse. So far, companies like Epic Games and Roblox are the furthest ahead in their metaverse creation. Inside their games, people can socialise and participate in a wider digital economy, all while gaming.
Immersive Online Experiences
The mobile gaming world paved the way for online casinos, which allow players to interact with their favourite games, whether that's tabletop poker or slot machines. In 2023, online casinos are becoming more immersive, with social facilities, quality graphics, realistic sound effects, live games, and VR-enabled experiences. To allow players access to this world without spending too much, there are countless online casino pay by phone bonuses to benefit from.
Growing Gamer Demographics
We've already discussed the slight decline in mobile gamer purchases during 2022, but this doesn't mean there haven't been any emerging demographics. For example, mobile gaming in Africa increased by $6.8Bn (£5.5Bn), in Latin America it increased by 3.4%, and the Saudi Arabia government is becoming more central when it comes to the gaming industry.
Generative AI
Advanced artificial intelligence (AI) technology, referred to as generative AI, allows developers to focus on in-game characters that mimic real human behaviour. Along with machine learning (ML), game designers can monitor user interactions and predict market demand, allowing games to become more demanding.
Additionally, there are now AI tools that are powerful enough to generate 3D models from a simple description. To learn more about this groundbreaking technology, read this article about Nvidia Magic3D.
Fewer Payers, More Players
Mobile game providers find ways to monetise their apps through subscriptions, in-app purchases, and apps. However, statistics show that player numbers have increased, but the number of players interacting with in-app purchases has decreased. This is interesting because it shows that many people are willing to either watch ads or wait a period of time to renew their lives or get in-game equipment.
This is an exciting trend for mobile game developers to follow. It means that monetisation, going forward, should be double-edged and cater to people willing to pay for in-app purchases and those wishing to wait. Naturally, those purchasing game items still need to have the advantage, but it would help keep player numbers up.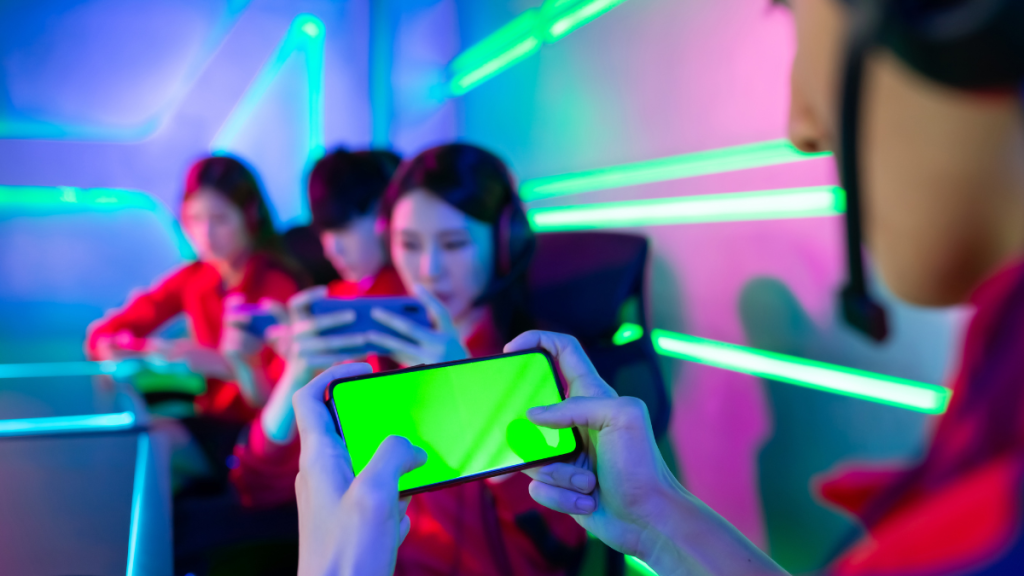 Hybrid-Casual Games Have Exploded
Mobile games are renowned for being hyper-casual, which means they're easy to play and accessible by pretty much anyone, making them the perfect playground for in-app purchases. However, 2023 is seeing a move to hybrid-casual games, which is a new genre that brings the ease of hyper-casual together with more advanced progression.
The focus on hybrid-casual games means that developers can tap into a larger gaming market. While still satisfying hyper-casual gamers, the deeper progressive elements help to entice more serious gamers into the space.
The Emergence of Game Streaming Platforms
Streaming platforms have been a large component of mobile technology for some time now, but the majority of people think about movies when the word streaming comes up. However, thanks to advancements in cloud technology, more game streaming services are entering the mobile space. For example, Microsoft's Xbox cloud gaming platform is accessible on certain compatible smartphone devices.
It's not only gaming giants looking to capitalise on this cloud gaming platform; movie and TV giant Netflix has introduced Netflix Games, which is accessible from within the app. Although the catalogue isn't enormous, it has led to around 24 million downloads in 2022. Other players in this space include Google Play Pass and Apple Arcade.
Talking About Blockchain Games
There's no use talking about mobile gaming trends without touching on blockchain gaming, which is a relatively new market with enormous potential. Considering these games are tied to wider cryptocurrency demand, mobile downloads in the blockchain space have decreased significantly since 2022.
This isn't surprising news considering we are in the middle of a bear market, so there's nothing to stop blockchain mobile games from exploding during the next bull run. After all, if you look at the current crypto charts, you'll see that blockchain game tokens are doing relatively well compared to other coins. For example, the relatively new Tamadoge has seen noticeable bull attitudes in the face of a wider bear mentality and market decline.
Mobile gaming is currently exploding, and it's showing no signs of slowing down. Whether you're a serious gamer or an occasional dabbler, there's no denying that the trends discussed above point to exciting developments on the horizon. If you're a mobile game developer, we hope the above trends help you successfully tap into the growing gaming markets.