SEO
8 SEO Mistakes to Avoid for Better Search Rankings
SEO mistakes are necessary to avoid better rankings in search results. With time, there is immense saturation of websites, increasing the competition in every niche. Thus, it is getting more and more challenging to achieve the top position. The only way to appear in the search results is by following all the basic SEO tactics and implementing them without making errors. Therefore, we have created this guide on 8 SEO mistakes to avoid for better search rankings.
Why Is SEO Compulsory To Appear In Search Results?
In the early days, when people were unaware of doing business online, Search Engine Optimization was not crucial. However, the Pandemic has seriously impacted the world's economy and caused business shutdowns. Many users have started their blogs and websites to sell the products, saturating the online market and increasing the competition. Considering this vast trend, Google and other search engines like Bing and Yahoo have strengthened their bots, allowing only the well-developed and proper informatory sites to come to the first page. A poorly optimized and designed website is not likely to appear in search results. Thus, SEO is now compulsory to appear in search engine results as it is the only way to build your site's authority.
What Are 8 Common SEO Mistakes To Avoid For Better Rankings In Search Results?
Here we are with a comprehensive guide showing 8 common SEO mistakes that are compulsory to avoid for better rankings in search engine results.
1 – Poor Search Intent
A particular audience must be in your mind whenever you start a website. This dramatically helps to design a specific strategy to target the users' queries and get traffic. However, if you don't do complete research, you may stuff your website with poorly intended keywords. Like, you write a marketing article on an informatory query. In that case, Google is less likely to boost your site in the search rankings as it will not provide relative information to the users. Therefore, this mistake must be avoided as much as possible to reach the targeted audience for desired outcomes.
2 – Low-Quality Content
Content Quality is the primary factor that decides whether your website will appear in the search results. The primary purpose of all search engines is to provide the most updated and truthful information to the users. If you have generated content using Artificial Intelligence tools or outdated data, Google will not let you sit in the top positions. Therefore, you must be very critical regarding the content quality. It will not only help you prevent penalization but also captures the bots' attention, and you will be in the top results.
Use proper info-graphics, tables and official data while developing the content.
Keep local traffic in view.
3 – Improper On-Page SEO
Search Engine Optimization usually refers to Off-Page SEO. However, On-Page SEO is not something different, as it also greatly impacts your search engine rankings. Besides off-page optimization, it is also compulsory to keep on-page SEO criteria under consideration. Adopting the above-mentioned guidelines makes you more likely to get a top position in the search rankings.
Do image SEO
Proper internal linking
Creating important website pages
Indicates Google your credibility by allowing indexing and crawling
4 – Keywords Stuffing
In the previous section, we talked about the internal linking of posts. Keyword stuffing is also related to it. Previously, SEO Agencies used targeted keywords extensively in a single post or multiple posts to help it rank in Google. However, this strategy won't work anymore as Google Bots are incredibly efficient now. They consider this practice spam and penalize your site. Therefore, avoid this strategy and practice the following steps:
Use only relevant keywords in a limited amount and to the areas where they are necessary.
Moreover, make multiple relatable posts.
Then, link them to the targeted one to help it rank high in Google.
Read More:
5 – Slow Loading Time
Website loading time also affects your search engine ranking significantly. With the advancement, the world is getting immensely fast. People only visit those sites that are faster to load and hang off from the one which takes time. Therefore, Google Algorithms has designed a strategy by which it pushes the high-speed sites up in the ranking and de-ranks the others. So, you must keep this factor in view and work smartly to lower website loading time. Use the below-mentioned tips to boost your website speed time.
Use efficient servers that can quickly retrieve the data.
In addition, use lighter plugins and gadgets.
6 – No Mobile Optimization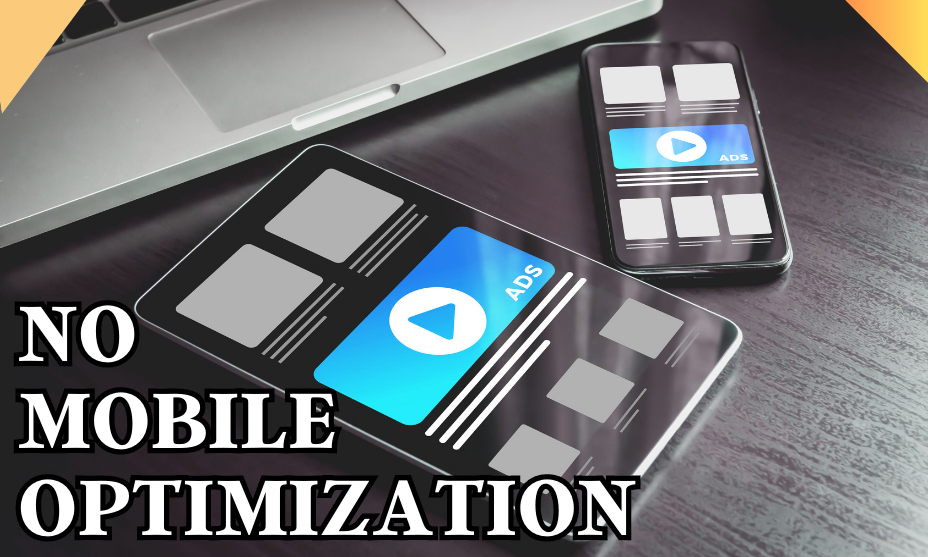 Most people visit websites through their mobile phones as they are quick and more convenient. Some websites are swift to open on a laptop or PC. However, they don't support small screens, creating trouble for the general public. Thus, search engines have started mobile optimization accelerated websites in the top results. Your website must be optimized for mobile view without any errors.
Use Accelerated Mobile Technology.
Apply a transformable theme to your site construction.
7 – Blackhat Backlinks
Another worn-out SEO technique is creating black hat backlinks. Google is not allowing this strategy to work anymore because people are looking for the most authentic and accurate information. It considers the site's health and credibility and allows only those websites to hold top positions with backlinks from big, trusted websites. So, promote your website on big forums and related sites instead of creating spammy links to improve SEO.
8 – Inconsistency
Search Engine Optimization is not a one-time thing to do. With such enormous competition, Google and other search engines have regularly updated the terms and conditions. Resultantly, a strategy, working preciously on one day, may impact your site badly the next day. Therefore, you must focus entirely on search engines' terms and policies and work consistently for improved search rankings and results.
Final Verdict
All these are the details about these common SEO mistakes to avoid for better search rankings. Overcoming them is not rocket science, as you have to follow some basic steps, and you will be on your way to appearing in the search results. Besides implementing Off-Page SEO tactics, consider page optimization and On-Page SEO of the site. I hope this guide works best for you. Stay tuned for more information!