SEO
SEO Mistakes That Are Destroying Your Marketing Efforts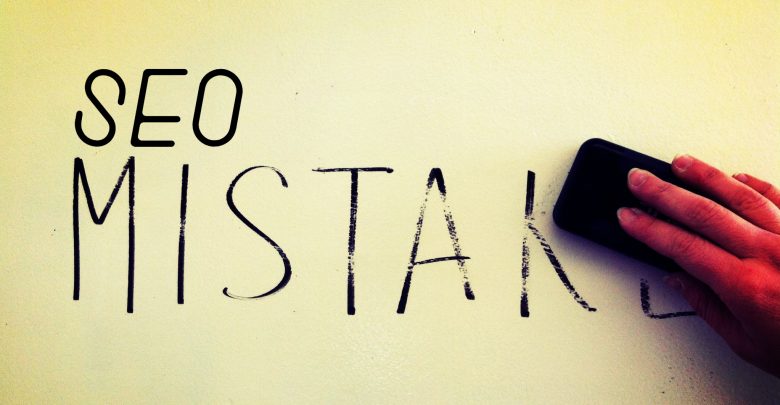 As digital marketing keeps evolving with the passage of time, staying ahead of the marketing game is a challenging task. There is a huge competition in the digital world but search engine optimization is still known as one of the best ways to secure higher search engine ranking and to achieve ultimate business goals as well. SEO is an effective digital marketing tactic to steer massive organic traffic to a website or online business.
While you may be investing time, energy and money into marketing your website or business via search engine optimization but you may actually be wasting all your efforts and money if you are making the following SEO mistakes that might be hurting your business.
Not Researching and Optimizing Keywords
Determining the focus keywords is one of the primary and essential steps when building a foolproof SEO strategy. If you are not doing the same, then you are wasting your time and resources as well because high-quality content created with focus keywords is essential in order to appear on the top of Google SERPs. Well written and SEO optimized content that contains target keywords helps a business appear on the first page of Google and it is only possible after appropriately conduct keyword research.
That is the reason, do some keyword research using reliable keyword research tools like Google Keyword Planner, SEMrush or AHREFs to choose relevant keywords that are low in competition and comes with high monthly search volume.
Not Optimizing for Mobile
The world's number one search engine Google has recently announced mobile-first indexing. It reveals that sites optimized for mobile can secure high ranks in search results than the sites not optimized for mobile users. Mobile optimization is now an integral ranking factor that you shouldn't be neglecting while doing SEO for your business or company.
In this era of advanced mobile technology, be sure to optimize a website or landing page for different mobile screens to make sure the users will be able to view its all contents and elements conveniently while using their mobile devices for viewing. Not optimizing for mobile is one of the common SEO mistakes that can destroy your digital marketing efforts. So, be sure to choose a mobile-friendly web design and optimize all elements of your site for mobile to rank higher in SERPs.
Not Using Google Accelerated Mobile Pages
The core purpose of Google accelerated mobile pages (AMP) is to help businesses and developers in making their website load swiftly and efficiently especially on mobile devices. Google AMP lets publishers and developers design content in a position that is properly optimized for mobile and load on different devices instantly. Websites and landing pages designed with AMP tags load faster and greatly. If you are not using accelerated mobile pages then you are making the worst SEO mistake as mobile-optimized sites rank higher in search results.
Not Optimizing for Speed
In this busy world, people are not going to wait around until your lazy site loads properly. They will bounce away for another better option. Also, Google doesn't rank slow loading sites in SERPs because they are committed to provide their users with authentic and quick results without wasting time. Slow loading pages are considered as pages with poor user experience and are difficult to rank in search engines. Slow-loading web pages are one of the major SEO mistakes that should be avoided at any cost.
That is the reason, check your site for speed with Google speed test tool and find out the things that you can fix to make your site load faster for better and improved user experience along with higher ranks in search engines.
Using Duplicate Content
Content is king and an integral aspect of successful search engine optimization practice. As millions of pages are published every day, there is a huge competition in content marketing. The use of duplicate content for a business website or blog is listed as a major SEO mistake that can destroy your content marketing efforts. Create unique, useful and interesting content to provide your users with something of great value and keep them engaged with your site for better search engine rankings. Plagiarized and duplicated content will not only increase the bounce rate but will drop your website's ranking in search engine result pages. Chances of getting a site penalized are also higher when duplicate content is used. So, always create fresh and informative content to drive more search engine traffic towards your site.