YouTube
Top 10 YouTube Background Music Tracks for Content Creators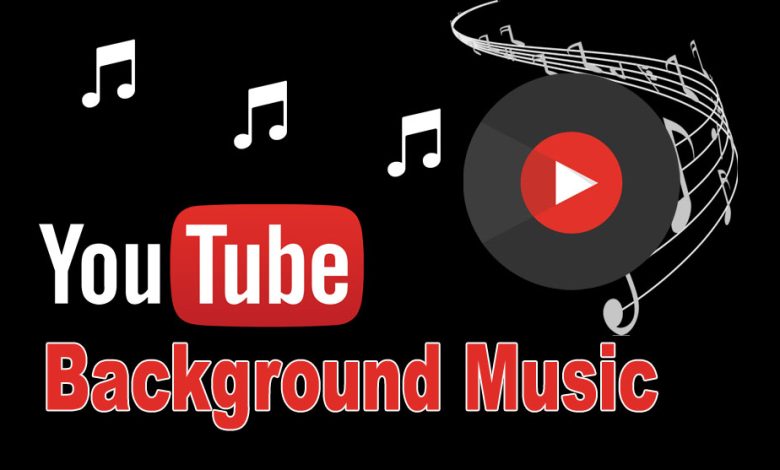 YouTube background music tracks are one of the most exciting ways to enhance the quality of your videos and make them more engaging. Over the years, YouTube has evolved tremendously. Now, it is not only utilized for entertainment and amusement purposes. People have started their channels on this free video platform, and by monetizing their traffic, they can earn money. However, music channels or those using copyrighted soundtracks face severe consequences due to recent updates. That's why YouTube is now providing free access to its audio library. We have developed this guide to help you know about the top 10 best tracks available.
What is YouTube Background Music?
YouTube background music is the freely available soundtrack on this top video platform that creators can use to accompany their videos to make them more engaging. They have gained popularity after YouTube started penalizing the channels that incorporated copyrighted music into their videos. Furthermore, third-party music tracks do not resonate with the structure and types of videos. On the other hand, YouTube provides access to a larger library of soundtracks, categorized into different sections to become the perfect fit for every kind of video. Whether you are looking for soulful music to create your video or an energetic audio path for your adventure vlog, the library will indeed have something for you.
Best YouTube Background Music Tracks
After exploring the whole YouTube background music library, we have enlisted the following 10 best genres content creators can use to improve engagement of their videos and make them look more compelling.
1 – Upbeat and Energetic
Upbeat and energetic tracks are the best YouTube background music to be added to the videos that showcase positive and energetic vibes. It exhibits catchy melodies and a lively beat, making it ideal for vlogs. Furthermore, you can use them for lifestyle content and other upbeat montages.
Use Cases: As described previously, you can use this music for your travel and fitness vlogs, daily lifestyle, and adventure videos.
How it Works: Upbeat and energetic soundtracks boost adrenaline production, pumping people to perform their tasks. Further, listening to such music when performing exercise increases blood flow, leading to more stamina and associated benefits.
2 – Chill and Relaxing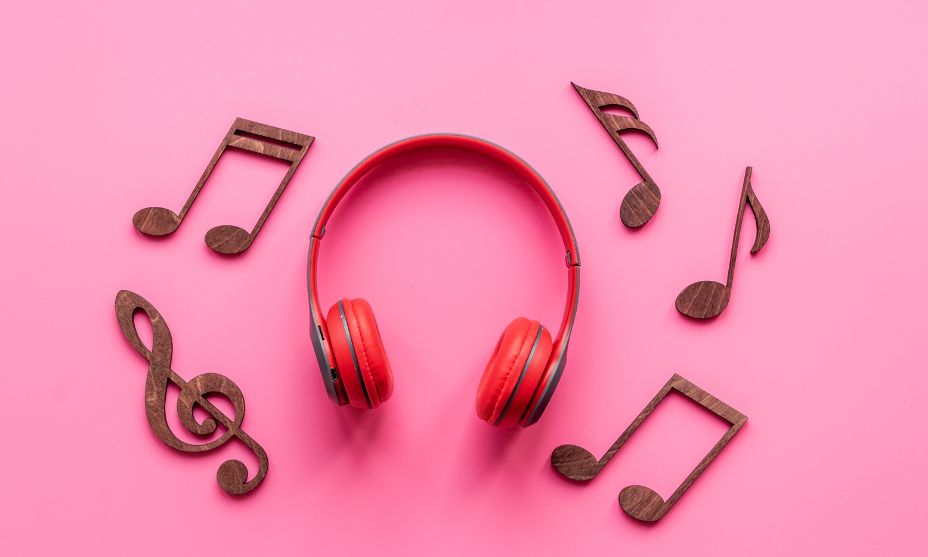 In this highly-paced world, people often look for hours of peacefulness and relaxation to energize themselves for the following tasks. If you also target such an audience., you can explore the YiouTube background music to find the chill and relaxing audio paths. These tracks offer a soothing and calming melody, allowing you to meditate peacefully and create strategies for your upcoming working day.
Use Cases: Chill and relaxing music is the best to relieve working and other stress. In addition, you can integrate them into your nature and scenery videos to enhance their engagement time.
How it Works: Relaxing music creates a gentle and soothing rhythm and harmonious notes in the atmosphere, relaxing your mind's muscles and enabling it to experience relaxation in a more tranquil atmosphere.
3 – Epic Cinematic
Epic Cinematic is another mindful collection in the YouTube background music library and is the best track for videos expressing a cinematic feel. Generally, this music features orchestral elements, which are widely famous for increasing the beat frequency of the music. Thus, you can add more drama and intensity to your video content, taking your channel up in the ranking when searching for a particular query.
Use Cases: As the name represents, you can use these tracks for storytelling videos as well as in movie reviews. Also, it could be the perfect pick for action-packed scenes and epic moments.
How it Works: The dramatic video accompanied by orchestral elements adds a sense of grandeur to your videos. As a result, they become more captivating and memorable, bringing more users to your channel looking for such content.
4 – Uplifting Acoustic
If you target an audience looking for warm and atmosphere-friendly music, uplifting acoustic is the best option from the YouTube background music library. Featuring acoustic instruments, this music adds cheerful melodies to your videos, making your audience feel at home. Thus, they can complete their tasks more comprehensively and better.
Use Cases: You can use these tracks for Cooking videos, feel-good content, family vlogs, and DIY tutorials.
How it Works: Most people are well aware of acoustic instruments, and listening to them in very different kinds of tunes generates a relatable and cozy ambiance. Thus, they can relax and enjoy better.
5 – Electronic Dance
Electronic Dance is the best option if you are a content creator of gaming and technology instruments on YouTube. They feature highly bass-boosted sounds, perfect for adding excitement to videos. Above all, these high-energy tracks are present in a large number in the YouTube background music library. So, you can pick any of these to make your content more exciting.
Use Cases: We previously described that these soundtracks are mainly used for tech review videos as well as for gaming vlogs. Further, you can add them to your content if you perform real-life stunts. This improved collaboration will boost your videos' rankings, making them appear at the top of the results.
How it Works: Electronic Dance music exhibits pulsating beats and synths. Listening to them is just like the same as someone who has injected adrenaline injection into your veins. As a result, you can keep your audience engaged and entertained.
6 – Urban Hip-Hop
Another exciting soundtrack in the YouTube background music library is Urban Hip-Hop. However, it is best for videos representing urban culture, cityscapes, and buildings. Incorporating them into the content describing the living structure of villages won't work the same. Therefore, you must use them precisely in your videos.
Use Cases: When reviewing fashion lookbooks, street art shows, and urban lifestyle, you can use these tracks for better engagement.
How it Works: Hip-hop music has edgy and contemporary sounds that can directly impact the authenticity of your content and videos, making them more compelling. Consequently, you can leverage all the proposed benefits along with others.
7 – Inspirational Piano
Inspirational piano is the best music for people looking to tug the heartstrings and inspire them to perform crucial tasks. An extensive collection of such soundtracks is available on the YouTube background music library, allowing you to add emotional depth to your content. Additionally, they play their part to inspire you.
Use Cases: The most beneficial use cases of inspirational piano music are personal stories, charity and awareness campaigns, and emotional montages.
How it Works: Inspirational piano tracks feature an expressive power that is compulsory to convey heartfelt messages. Thus, you can connect with your audience more effectively, grabbing all the desired outcomes.
8 – Retro Synthwave
If you are looking forward to adding nostalgia to your content to make the message more emotional and powerful, Retro Synthwave can help by adding more emotions and improving your viewing and engagement time. This musical genre is best for old games and other inspiring content
Use Cases: After downloading it from the YouTube background music library, you can add them to your content for Retro gaming reviews, 80s nostalgia content, and vintage tech showcases.
How it Works: Retro Synthwave evokes nostalgia by adding a unique charm to your videos, making them more soothing and mind-relaxing.
9 – Corporate and Professional
YouTube background music library is not only beneficial for entertaining content creators but also for business owners and entrepreneurs. For example, if you are creating corporate or educational content, you can add this music to your video. As a result, your presentations, webinars, and tutorials become more catchy and polished.
Use Cases: We already mentioned that these tracks are helpful for the content featuring software tutorials, online courses, and presentations. Moreover, you can add them to professional interviews.
How it Works: Corporate music gives a sense of polished and composed music, enabling your content to resonate according to your desires and ensuring credibility and authoritativeness.
10 – Comedy and Playful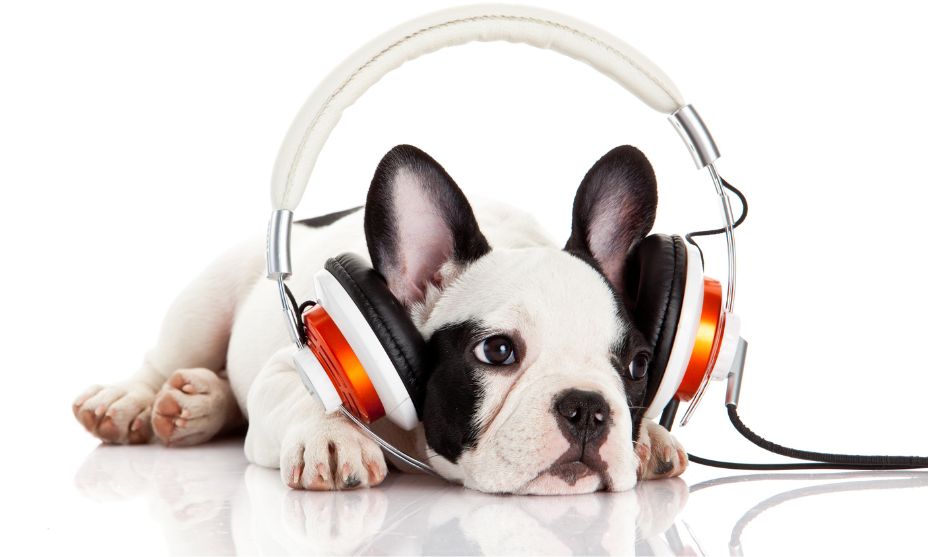 Lastly, we have placed Comedy and Playful music tracks among the best YouTube background music for content creators. We all know that humor is the biggest way to engage your audience. Thus, you can use these tracks, featuring quirky instruments, to add whimsical melodies to your videos.
Use Cases: You can draw comedy sketches, humorous commentary, and funny moments compilations with these sounds. Moreover, prank videos can also become more engaging with them.
How it Works: Comedy tracks feature a light-hearted and amusing nature that complements your comedic content. Above all, it makes your videos even more funny.
Final Verdicts
Choosing the right YouTube background music for your videos is necessary for enhanced content creation. The music tracks mentioned in this guide cover various genres and moods, ensuring you can find the perfect fit for your content. However, it is necessary to use royalty-free music to avoid copyright issues and credit the creators when required. Consequently, you will be able to transform your videos, making them more engaging, emotional, or entertaining. Moreover, these tracks allow you to convey the message you always wanted to your audience.