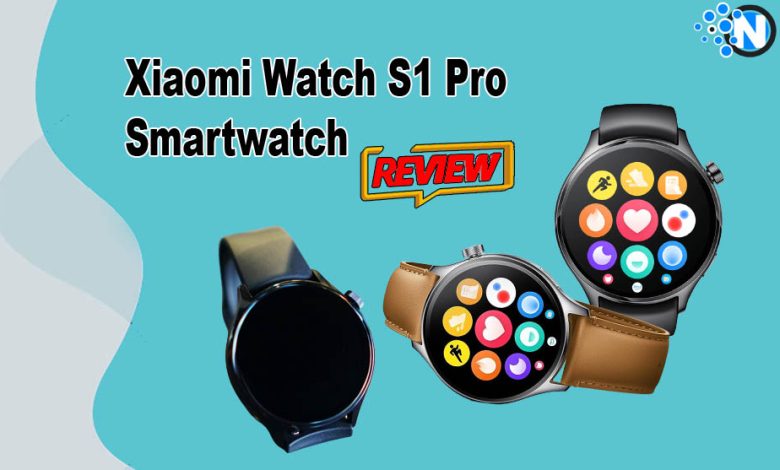 Xiaomi Watch S1 Pro is one of the most highly anticipated gadgets from the tech giant Xiaomi. Packed with enormous features and incredible specifications, no other item can compete with this product. The manufacturers aim to take the tech world by storm. Therefore, they have incorporated a sleek design and established strong internal components, allowing you to use it for multi-purposes. If you are looking for a watch to help you in your daily routine, you can surely get something from this product. We have developed this guide to elaborate on the features, performance, and other aspects of the Xiaomi Watch S1 Pro.
Xiaomi Watch S1 Pro Features
After leveraging the product and deeply understanding all the attributes and qualities of the Xiaomi Watch S1 Pro, we have listed the features in the under-section. You can check them to see if this item meets your requirements.
1 – Manufacturing
Xiaomi, one of the leading tech industries, has manufactured this product. They have focused greatly on using the material to give it a sturdy and charming look. Stainless Steel is used to create the frame of this watch alongside the plastic back to make it removable for repair and other purposes. The sapphire crystal front gives it a pleasant look and makes it visually appealing to improve the visual experience.
2 – Design
The Xiaomi Watch S1 Pro has a sleek design and looks elegant on the wrist. Owing to its minimalistic construction, it serves as the top choice for both fitness enthusiasts and fashion-conscious users. The stainless steel case gives you a premium feel, while the silicone straps are extremely fit and comfortable. Similarly, the round display looks stunning and attracts others from afar. Overall, the design of this exceptional watch and its build quality makes it a stylish accessory.
3 – Display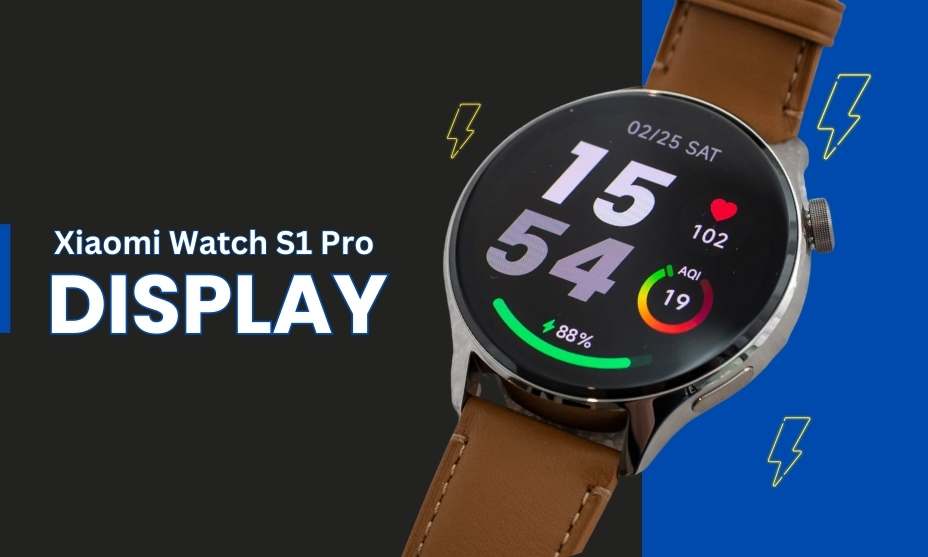 The display of Xiaomi Watch S1 Pro features an AMOLED Display that makes it stand at the top of its counterparts. The vibrant colors are enough to improve the visual experience of the user. Further, it offers customizable brightness levels and sharpness. As a result, you can read notifications and messages conveniently, even in the darkness. Xiaomi has worked really hard to enhance the UI of this watch, allowing you to navigate through different aspects to unlock new qualities and features. The intuitive interface allows users to effortlessly access information through various apps and functions.
4 – Performance
Smartwatches are meant for multi-purposes. That's why Xiaomi has greatly focused on adding crucial components, like high-quality processors and RAM, to optimize the performance of this watch. The S1 Pro watch features a Snapdragon Wear processor with sufficient RAM to handle different processes simultaneously. While switching to different apps, you will experience no or very minimal lag in functioning. Moreover, Xiaomi's proprietary operating system is compatible with numerous applications, ensuring to carry out all the necessary tasks with the help of this high-end gadget.
5 – Connectivity
As mentioned previously, Xiaomi Watch S1 Pro is designed to help you in your daily routine and functioning. Without the Internet, you won't be able to perform any operation as everything goes online. Therefore, Xiaomi Watch S1 Pro has a built-in WiFi connectivity option to access the nearby network. Consequently, you can browse different websites to extract information related to your work and studies.
It also features Bluetooth connectivity to connect with your smartphone. In this way, you can control different apps on your phone with this smart gadget. In addition, the 5.0 technology is compatible with every device, ensuring better results and performance. Similarly, it helps you enjoy a seamless connection without disconnecting frequently.
6 – Battery Life
Battery life is one of the most crucial aspects of smartwatches, and also, this is the area where most of the products lag. However, Xiaomi Watch S1 Pro performs admirably in this department. If you use it continuously, performing different functions, it can run up to a maximum of 2 to 3 days, depending upon the applications you use. While moderate use lets the battery last for around 7 days.
Several factors play a role in determining how long you can use your gadget. It includes brightness, display, continuous heart rate monitoring, and others. The charging slot consists of a magnetic charging dock to ease this process. The only drawback is that it does not have the convenience of wireless charging support.
7 – Fitness Tracking and Health Features
Xiaomi Watch S1 Pro offers accurate heart rate monitoring, sleep tracking, and step counting. It is equipped with an array of fitness tracking, health features, and numerous sports modes to track various activities. Whether you do running, cycling, swimming, or other activities, this product will track your performance and deliver you insights about your progress.
Also, it contains a built-in GPS mode to ensure precise tracking of outdoor workouts. You can easily decide where to grab the maximum benefits by getting detailed route maps. Above all, Xiaomi Watch S1 Pro comes with a SpO2 sensor to measure blood oxygen levels to determine overall health and fitness.
8 – Water Resistance and Durability
The Xiaomi Watch S1 Pro has an IP68 water resistance rating, making it suitable for swimming and water sports. Additionally, the sturdy build and scratch-resistant display ensure that the watch can withstand daily wear and tear, making it durable for long-term usage.
What is the Price of the Xiaomi Watch S1 Pro?
Xiaomi Watch S1 Pro comes with numerous outstanding features. Consequently, it is more expensive than the other counterparts available in the market. As per Amazon, you have to pay $329.99 to cart this product.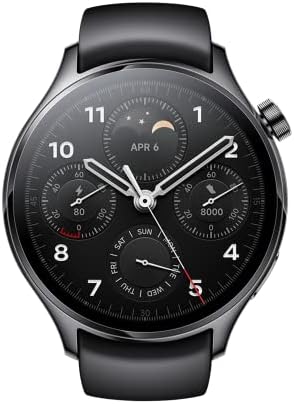 Final Verdicts
The Xiaomi Watch S1 Pro has a vibrant AMOLED display and extensive fitness-tracking capabilities catering to fitness enthusiasts and tech-savvy users. While it may not have the same app ecosystem as some competitors, its overall performance and user experience make it a strong contender in the smartwatch market. The Watch S1 Pro delivers a compelling package at an attractive price point. Hence, if you're looking for a well-rounded smartwatch without breaking the bank, this gadget is one of the best choices available for you.