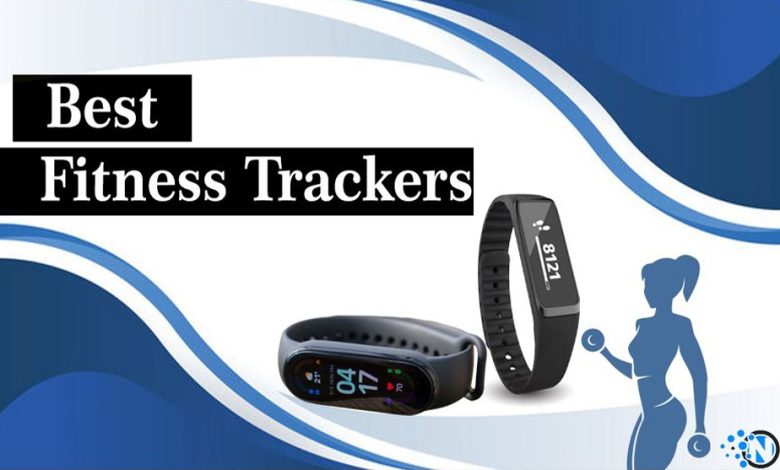 The days are gone when fitness was only related to athletes and the armed forces, as they were the only personalities tracking the correct exercise method. However, technology has changed the scenario quite comprehensively. With some brilliant innovations in the market, like fitness trackers, anyone can now easily analyze their fitness level and build a strong body by working on it. Therefore, we have created a list of the top fitness trackers you must own for daily workouts.
Why Are Fitness Trackers Needed?
Fitness Trackers are the basic requirements for the modern generation. With a significant rise in pollution and other hazardous factors, it is crucial to adopt a healthy lifestyle to sustain a more extended period. Exercise plays a vital role not only in maintaining physical appearance but also in influencing your metabolism to keep your organs working properly. However, not every person can do such hard tasks without having a proper direction. Therefore, fitness trackers are required. With the help of such gadgets, you can easily track down your performance and work in the best way to maintain your health.
Top 5 Best Fitness Trackers For Your Workout
It is very difficult to purchase a tracker without proper research. Therefore, we have picked the top 5 best fitness trackers for your workout after sorting the online market thoroughly. Pick the one that suits you according to your requirements and budget.
1 – Fitbit Charge 5 Advanced Health & Fitness Tracker
Accompanied by GPS technology, the Fitbit Charge 5 Advanced Health & Fitness Tracker allows you to track your pace and distance during the exercise. Thus, you can quickly analyze your fitness level after using it for a week or two. Moreover, built-in sensors count the body's response to stress conditions along with tracking the ECG of the heart. Thus, you will be able to monitor the working of your heart.
The Health Metrics dashboard shows the SpO2, skin temperature variation, and many other calories burnt during running. Moreover, the band is flexible with a changeable size. So it can fit tightly to your wrist. It also provides the sleep score by calculating the body's secretions. Consequently, you will be able to improve your sleep pattern, which will ultimately influence your fitness level.
What We Like The Most?
Record Stress Level
Built-In GPS Technology
Personalized Insights
Long Battery
Sleep Monitor
What Are The Cons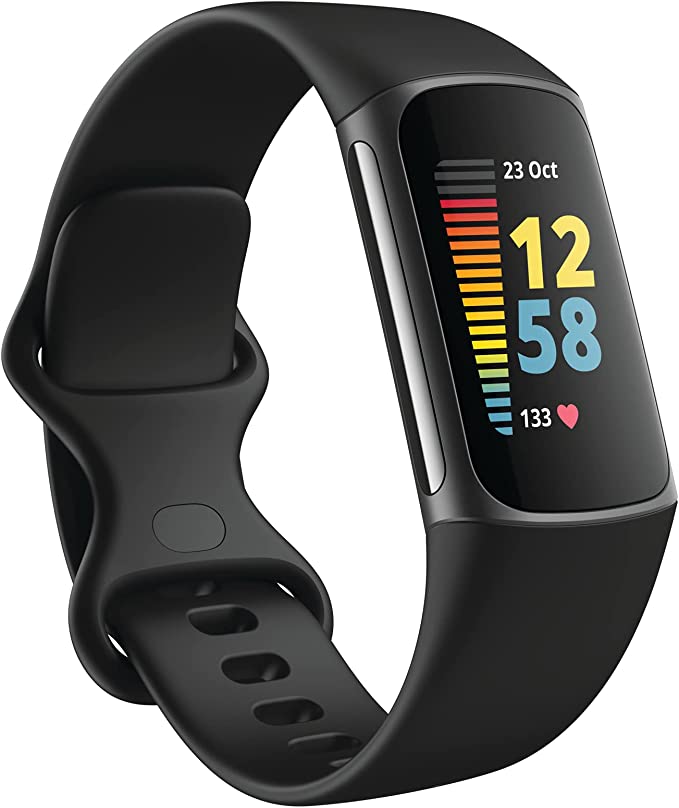 2 – Amazfit Band 7 Fitness & Health Tracker
Amazfit Band 7 Fitness & Health Tracker has built-in Alexa technology, making it a precious product to own. Thus, you can set an alarm to go for exercise or other valuable activities. Moreover, low power-consuming Zepp OS gives you seamless performance as a 232 mAh battery won't be readily consumed by its components. Having 120 sports modes, Amazfit Band 7 is suitable for every sports athlete and fan.
Besides all these, this product is efficient as it can track basic health parameters in just 45 seconds. While on a 1.47" always-on display, you can track heart rate, blood oxygen, and stress level along with sleep quality monitoring and menstrual cycle status. In addition, the built-in Android features like Bluetooth, message notifications, screen-lock, and weather forecast reduce the need to bring a mobile and also help you a lot during the exercise period.
What We Like The Most?
Built-in Alexa
Serve As Virtual Assistant
Efficient
Long Battery Life
Low Power-Consuming Zepp OS
What Are The Cons?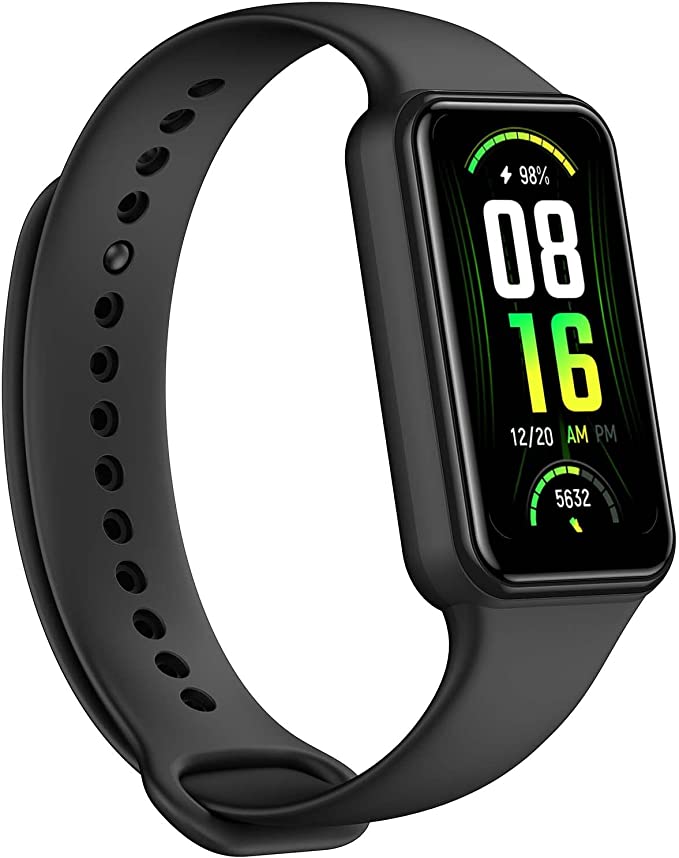 3 – FORM Smart Swim Fitness Tracker Goggles
Made of Thermoplastic Rubber, this fitness tracker gadget comes in 7 custom nose bridge sizes, ranging from X-small to X-large. Moreover, eye-pieces are constructed with silicone and sealed properly and can be replaced to protect the leakage. Having an ergonomic design with an anti-fog coating makes it sturdy and useable for extended periods of time. Thus, you should have this product if you want to make your career in Swimming.
Compatible with a smartwatch, FORM Smart Swim Fitness Tracker Goggles will give you complete pool and open water activity metrics. The smart display will give you a clear, unobtrusive vision for effortless Swimming. Moreover, you can also connect it to different fitness apps on your mobile to deeply analyze your stats for better outcomes. Thus, these goggles will allow you to achieve your milestone flawlessly and rapidly.
What We Like The Most?
Beautiful Design
Durable Body
Custom Nose Bridge Sizes
Training Plans
Replaceable Silicone Eye Seals
What Are The Cons?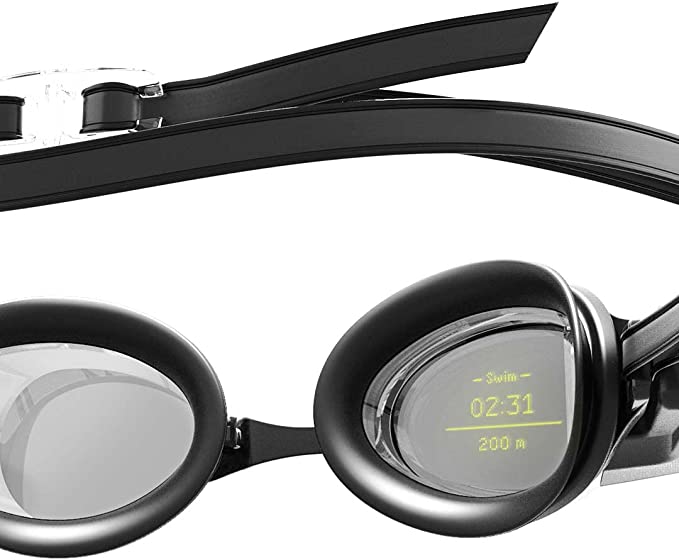 4 – Garmin Forerunner GPS Running Watch
Garmin Forerunner Watch is one of the best fitness trackers available on the online market. With efficient sensors, it can track and manage the reports of your all-day activities. The metrics provided by this exceptional gadget include steps, intensity minutes, sleep patterns, and burnt calories. Thus, it will help you maintain your fitness level precisely. Moreover, the appealing design will also give you an elegant look.
The built-in GPS technology will provide you with additional data like running distance, speed, and heart rate. Besides these features, this watch also works as a virtual assistant. Bluetooth, music control, and other accessory Android features will indicate when to change the position or go to work out. Therefore, the Garmin Forerunner GPS Running Watch is the best choice for most professionals.
What We Like The Most?
Fitness Community Support
Built-in GPS
Activity Reminders
Garmin Elevate Wrist Heart Rate Technology
Water Resistant
What Are The Cons?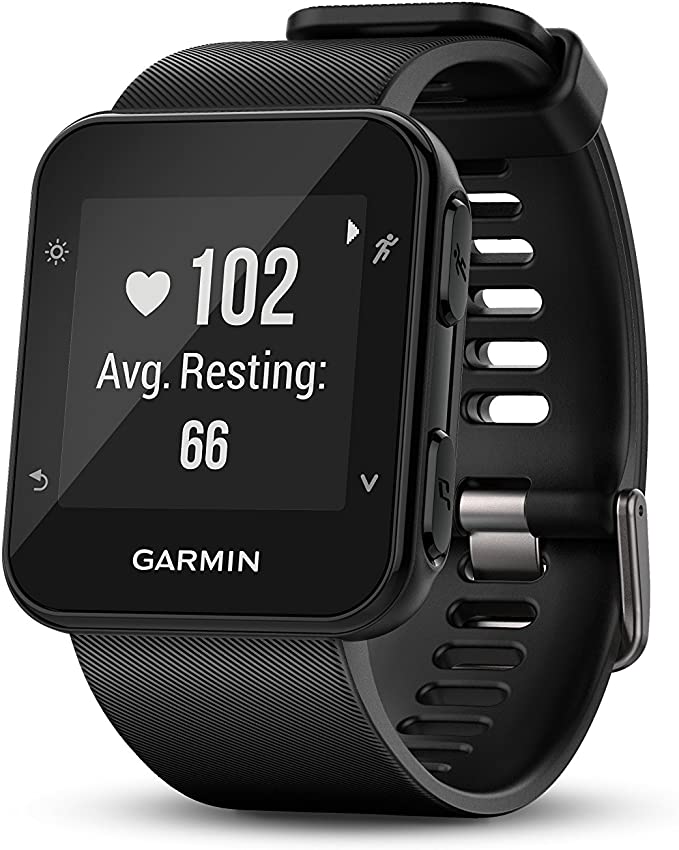 5 – Kummel Fitness Tracker & Monitor
Compatible with Android or iOS mobiles, Kummel Fitness Tracker & Monitor allows you to receive essential calls, messages, and notifications from social apps like Instagram, Facebook, and Gmail. Thus, you will be connected to the world seamlessly without going offline, even when you are unable to access your phone, like during exercise. The battery is good and can last up to 7 days after a full charge.
Kummel has added exceptional features to this product, making it a highly effective gadget to purchase. The 14 sports modes track activities like walking, running, biking, dancing, Yoga, and many others. Moreover, metrics like heart rate, sleep monitor, step counter, alarm clock, sedentary reminders, and message alerts appear on the OLED touch screen, which can be seen even in sunlight.
What We Like The Most?
Precise Heart Rate Monitor
Extremely Compatible With Mobiles
OLED Touch Screen
Fast Charging
Notification Manager
What Are The Cons?
Not Much Durable
Only For Adults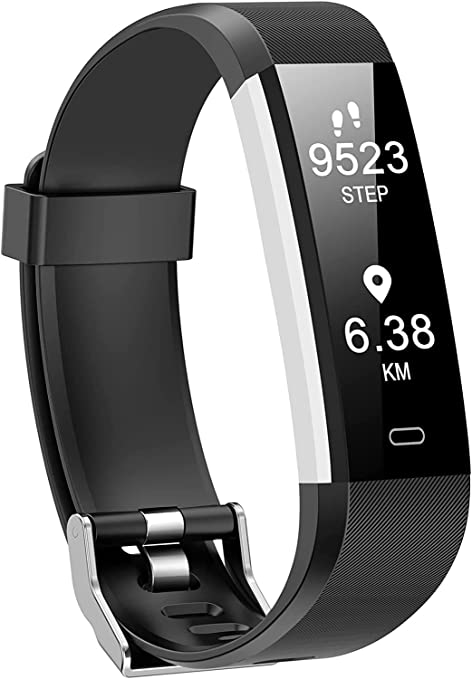 Final Verdict
All these are the details about the top 5 best fitness trackers for your workouts. A high-level tracker will help you achieve your fitness milestones in no time. Therefore, it is compulsory to consider all the criteria before picking a product to get the best outcomes. That's the only reason why we have created this guide. I hope it works best for you. Stay tuned for more information!