Gadgets
DLab Monitor – Top Portable Monitor – Do You Need One?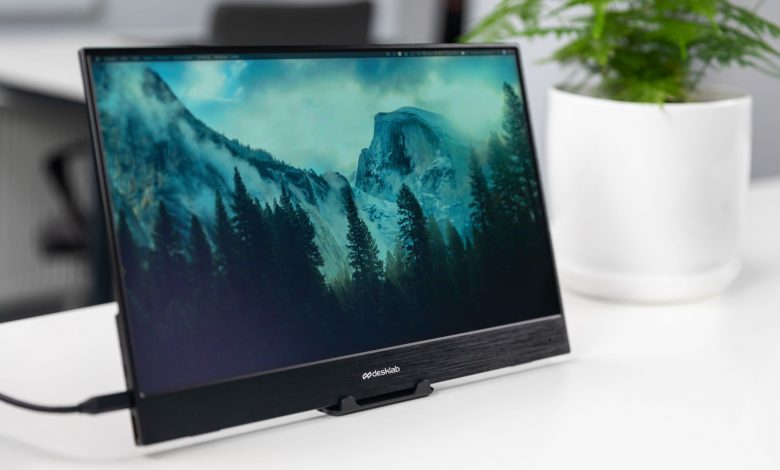 DLab Monitor, With the emergence of remote working, distance learning, and online gaming, the battle for quality monitors is intensifying. People often look for ways to increase their productivity or bring their gaming experience to new heights by investing in overly expensive equipment. However, some solutions offer just as much performance without breaking the bank – and they're called portable monitors.
These handy, compact devices have quickly won the hearts of millions of users who recognize their utility and affordability. DLab Monitor is one such device that we'll have a closer look at today.
Solution for a Modern-Day Traveler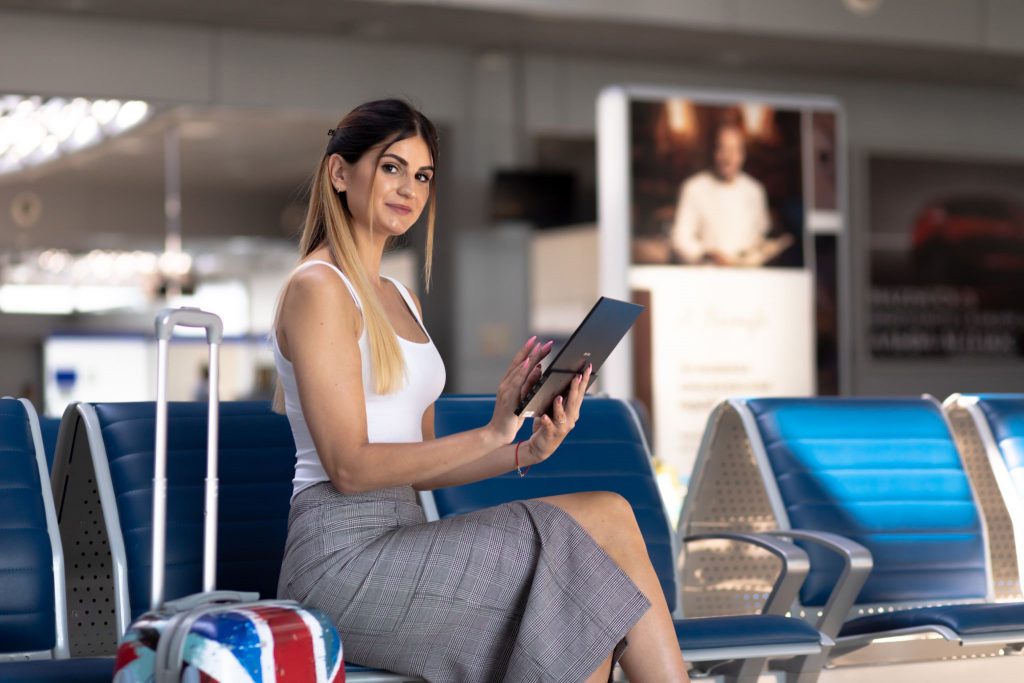 Nowadays, we crave devices that have it all – sleek design, functionality, premium performance, and compactness. DLab monitor is one of those devices that make everyday tasks more straightforward. Its ultra-responsive touchscreen is powered by an internal energy source and shows a clear image on a 4K display.
As more people get used to the work-on-the-go lifestyle, this means less space for carrying the essentials. DLab users can easily get rid of clutter in their backpack, as the device is lighter than any iPad out there – weighing just over a pound.
There's also no need to carry a bunch of adapters along – there are enough ports to match the existing cable and keep the wires to a minimum. Plus, those depending on the sound don't have to worry about additional speakers. The DLab monitor comes with in-built Hi-Fi speakers as well.
Another issue many travelers need to deal with is finding alternative power sources for their devices. DLab serves as a portable charger and is ready to power up smartphones, laptops, or just about any device that connects to it.
Doing More With Less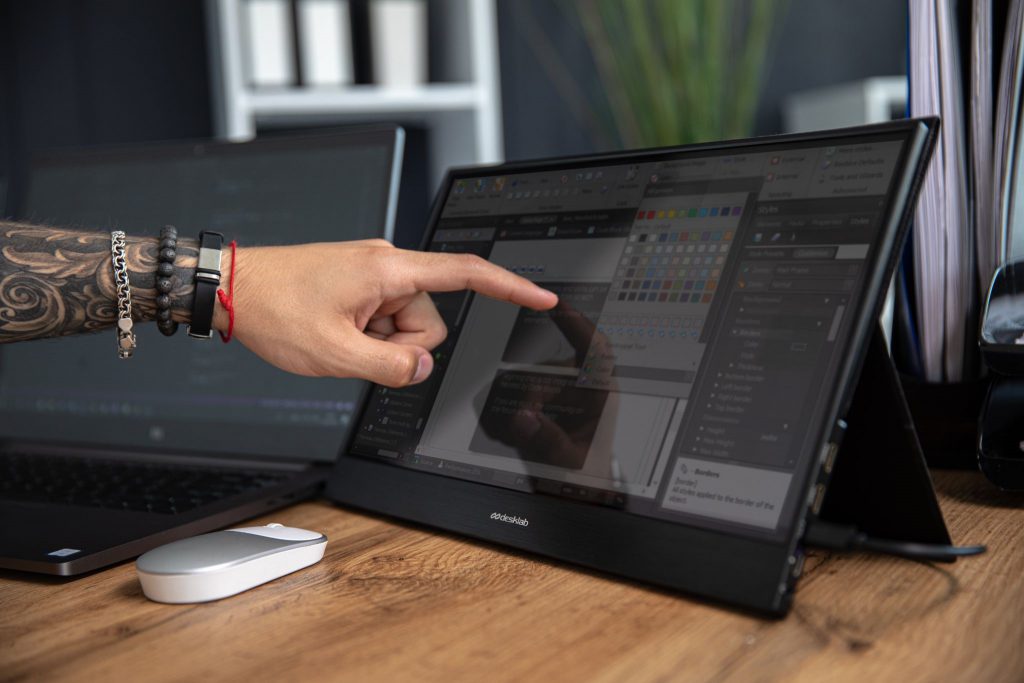 Minimalists usually invest in things that help them do more with less equipment and effort. This philosophy is widely spread across industries that rely on heavy technology as well. If a gadget is functional enough to perform complex tasks, fits in a backpack's side pocket, and is packed with productivity-boosting features, people should know about it.
As mentioned, DLab Monitor weighs just under one pound. It also offers a 10ms response time and comes equipped with HDMI, USB C, and micro USB ports. This portable device is an excellent fit for those looking for functional yet straightforward portable monitors.
Bringing the Office to Your Home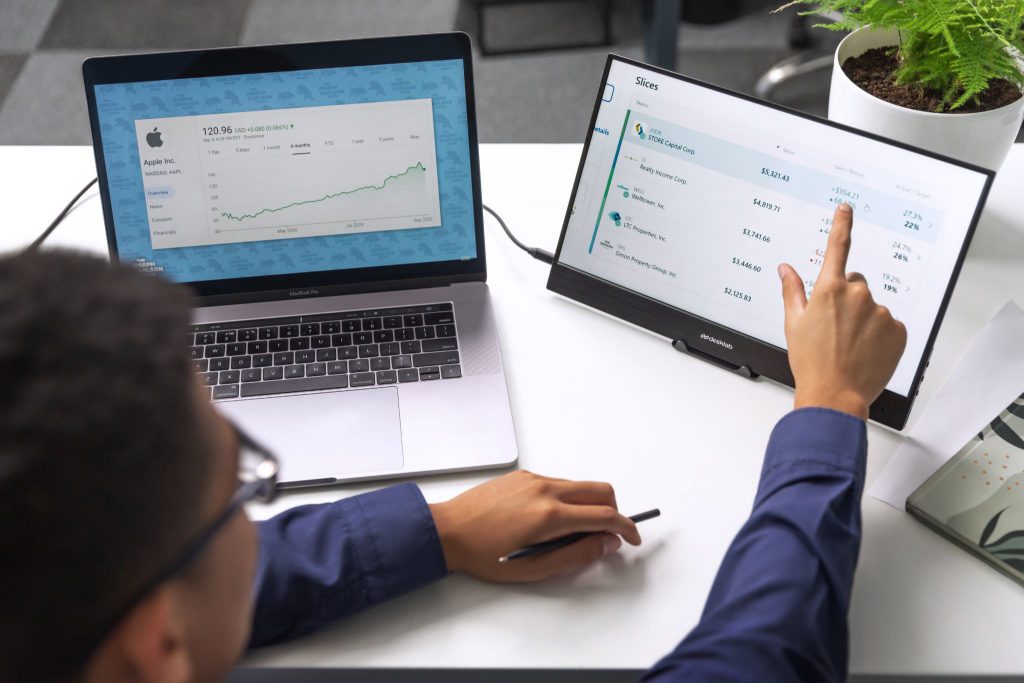 Many of us have transitioned to remote work recently. As fun, as it may be for some people, working from home, comes with its restrictions. Designers or programmers are often cut off from their office's dual monitor setup. And this kind of working environment is crucial for boosting productivity. In fact, dual monitors have been shown to increase productivity by 30%.
For laptop or desktop users who want an additional screen to enhance their work productivity, there's no longer a need to purchase a whole system. Simply attaching the monitor to their smartphone or any other device will allow for brand-new viewing space. Thanks to its universal compatibility, the DLab's huge-screen portable monitor will fit any operating system or device requirements and work perfectly with all cables.
In short, DLab Monitor is something like a laptop packed inside a laptop accessory, making the office-to-home transition much smoother.
Taking Your Gaming Experience to New Heights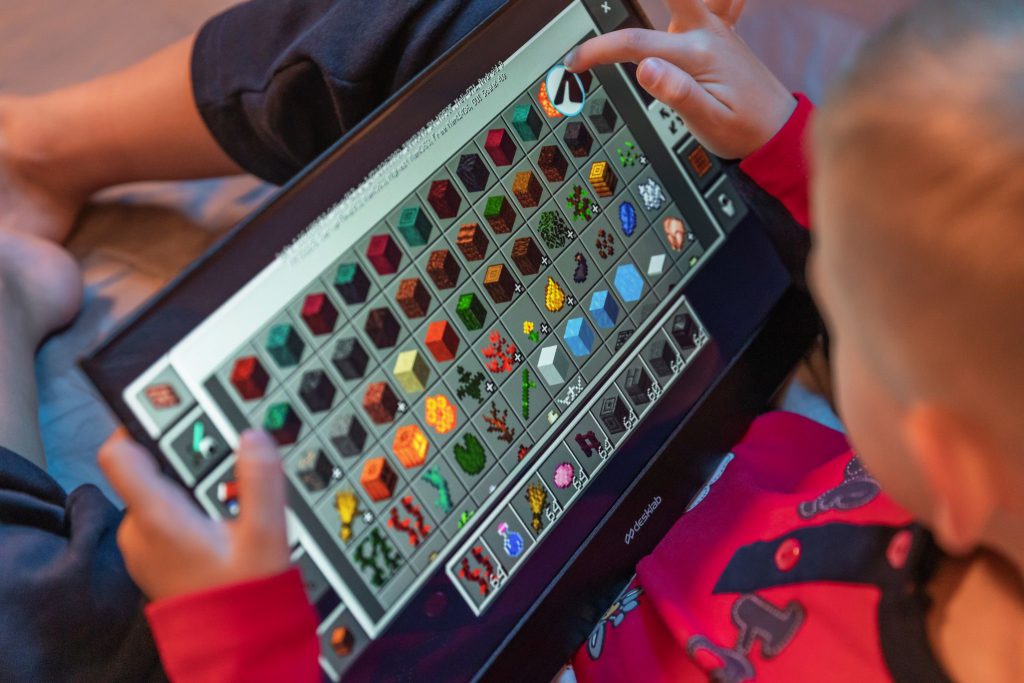 Dual monitor setups are pretty popular among gamers, as they can enjoy multitasking while playing their favorite games. Whether the extra screen serves for web browsing, video watching, walkthroughs, and other game-related info display, it's always handy to have a second display around.
Gamers often invest in dual monitor setups without knowing what other options are available. Players who use 15.6-inch screens will find DLab monitors particularly convenient. Also, playing games on smartphones isn't always the most practical experience. Depending on the game type, a larger viewing area could increase gamer productivity and help facilitate new record-breaking high scores.
Making Leisure Time Better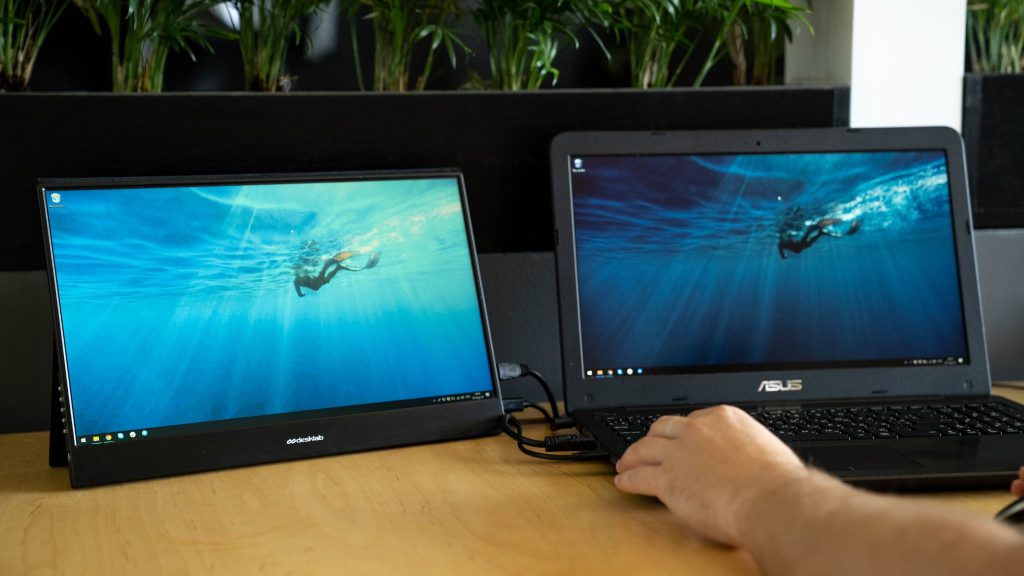 Sure, we primarily invest in electronic equipment for work-related purposes. But our use of electronics often doesn't end with the end of the work shift. According to Statista, the average time an American spends on their phone each day is 4 hours and 23 minutes. This means four hours of looking at six-or-seven-inch screens, which is often hard on our eyes.
Watching movies or TV shows, solving crossword puzzles, or reading a favorite book can be much more convenient on a broader screen. Thanks to its Plug and Play feature, DLab Monitor users only need to connect their smartphone to the lightweight touchscreen monitor, and it will start mirroring the content immediately. With this ease of use, even the elderly will have an easy time making the portable monitor shift.
DLab Monitor – Gadget That Delivers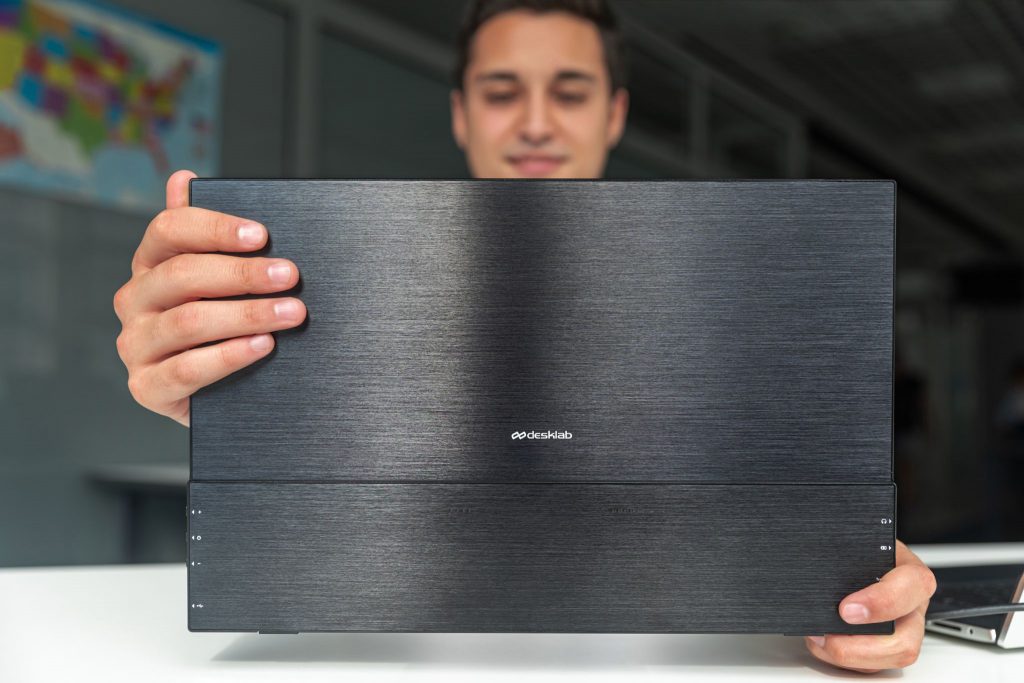 There's no doubt that portable monitors are perfect for remote workers, gamers, photographers, and everyone who could benefit from a double-monitor setup. Not only do they enhance user productivity, but they're also effortless to use, promote mobility, and don't take up much space. Doing all that and more, DLab Monitor is arguably among the best portable monitor additions to the market.
You can learn more about the DLab monitor by visiting their website at www.dlmonitor.com.