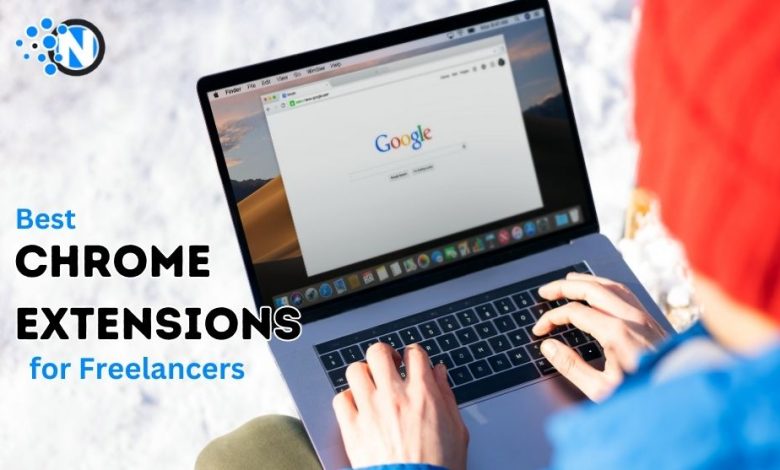 Chrome Extensions are a must for freelancers to bring productivity and efficiency to their work. As a result, they can compete in the market and impress clients, boosting their credibility and authorizing their talent. Over the years, there has been a tremendous rise in their popularity and number, bringing comfort and peace to the workers. Among such huge collections, finding those promising to deliver all the basic benefits is hard.
Considering this challenge, we have created this guide on the best Google Chrome Extensions for freelancers, which you must opt for to get some serious advantages.
What is a Chrome Extension?
A Chrome Extension is a tool developed by a specific company and is available over the browser to enhance its operational ability. You can download and install it conveniently by accessing the Web Store. The latest technological development and improvements in JavaScript, HTML, and CSS have led several industries to build their own extensions, improving their functionality and performance. These are designed especially to carry out a specific operation to enhance the usefulness of the Chrome browser.
5 Best Chrome Extension for Freelancers
We previously described that there is a large number of extensions available on the web. You can download them in your browser to get the ultimate benefits and take your experience to a professional level. However, if you are a freelancer, you must be very precise regarding selecting and installing these tools. Therefore, we have listed the top 5 best Chrome Extensions for freelancers in the under-section you must install.
Read Also: Mistakes Freelancers Make That Damage a Reputation
1 – Grammarly
Firstly, you must consider installing the Grammarly extension if you are a content writer. It is one of the top-quality writing assistants with integrated Artificial Intelligence to eliminate sentence mistakes. As a result, it allows you to create compelling content that must impress the clients and help you grow better in this competitive market. Some of its exceptional features are the following:
You can set up personalized recommendations to modify the content.
Additionally, it highlights the repeated words and suggests their synonyms.
Further, Grammarly integrates with Docs and Sheets for easy working.
Pricing
Grammarly offers 2 subscription plans besides the free plan. You must consider adopting one based on your requirements.
Premium: $12 per month
Business: $15 per month
Read Also: Online Writing Tools That Will Elevate Your Team's Writing

2 – AdGuard
Whether you are a content writer, web developer or have some experience in Graphic Designing, you need to search different websites to get the idea. During online surfing, you see such sites showing numerous pop-ups and advertisements. Hence, you will face difficulty when visiting them. Consuming more time than normal. AdGuard ensures incredible benefits by blocking all the ads and gives a simplified site interface. Thus, every freelancer must consider installing this extension. Its other features are the following.
AdGuard delivers advanced-level data security by inhibiting third-party apps from tracking your system.
Moreover, it handles circumvention scripts to avoid visiting malicious websites.
Besides the extension, you can also install it directly into your system.
Pricing
As per the latest reports, AdGuard is free for Windows, Linux, macOS, Android and iOS. You don't have to purchase any membership plans to enjoy its benefits.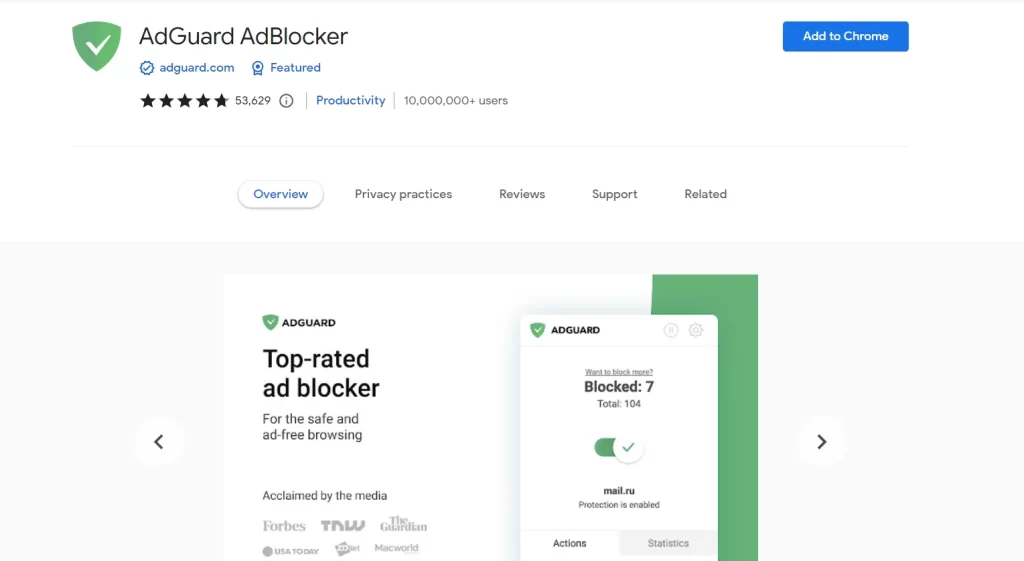 3 – Boomerang Gmail
Marketing and getting in touch with clients is the primary requirement in freelancing. You must always be available to get orders and receive messages. It will not only improve your credibility but also deliver a positive impact on others. Boomerang for Gmail can do so. You can install it to your Chrome browser to get enormous benefits. It sends error-free messages by setting the time zones and typos to organize a meeting. In addition, it serves the under-mentioned benefits.
Boomerang supports multiple calendars to hold the meetups accordingly.
Furthermore, it can be integrated with other tools like Zoom, Google Meet, and others.
Besides, it ensures your privacy and data safety, keeping you secure over the web.
Pricing
Boomerang offers free membership in addition to three paid plans. Consequently, every freelancer can purchase one according to expertise and level.
Personal: $4.98 per month
Pro: $14.98 per month
Premium: $49.98 per month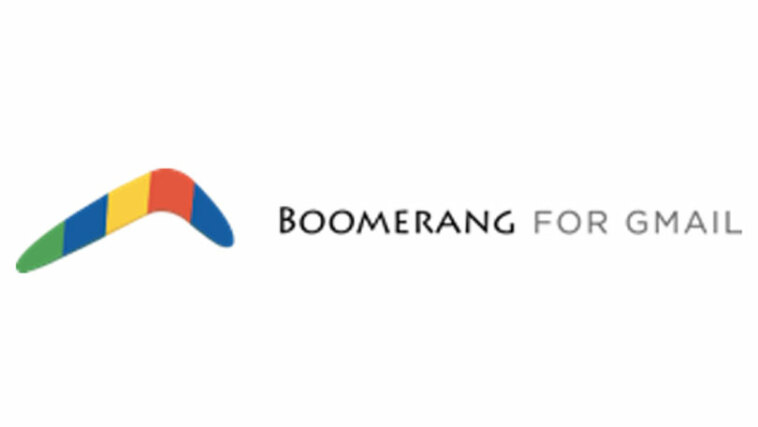 4 – Noisli
Creating a perfect working environment is compulsory for the freelancer to bring more productivity to his work. Noisli possesses the potential to perform this task by eliminating all the unnecessary noises from your browser, ensuring a friendly interface. Hence, you can focus well on your projects and guarantee client satisfaction. Furthermore, it lets you customize the sound to your taste to enjoy your favorite music. Some other key features of this Google Chrome extension are the following.
Reduce sudden noise to avoid its harmful impacts.
In addition to the extension, it is available for macOS and iOS users.
Noisli also provides a built-in text editor for hassle-free working.
Pricing
After testing it on the free version, you can sign up for one of the two membership plans. The pricing details are as follows:
Pro: $10 per month
Business: $24 per month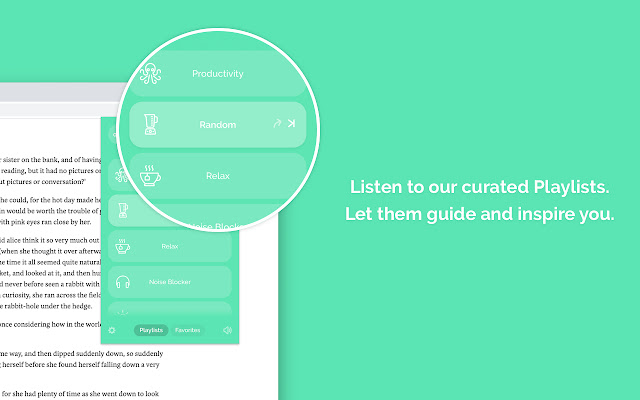 5 – Clockify
Lastly, we have placed Clockify Time Tracker in the list of best Chrome extensions. Managing time is crucial for freelancers. Otherwise, you won't be able to excel in your skill. Clockify helps you schedule your project according to specific time standards and allows you to achieve milestones readily. Other features are described below:
You can track your project performance in real time.
Clockify also manages your activity by tracking the sites and applications you visit.
In addition, you will get personalized reports based on the real-time data.
Pricing
Clockify is free to use for freelancers. Head to the Chrome store and install it in your browser for the advantages.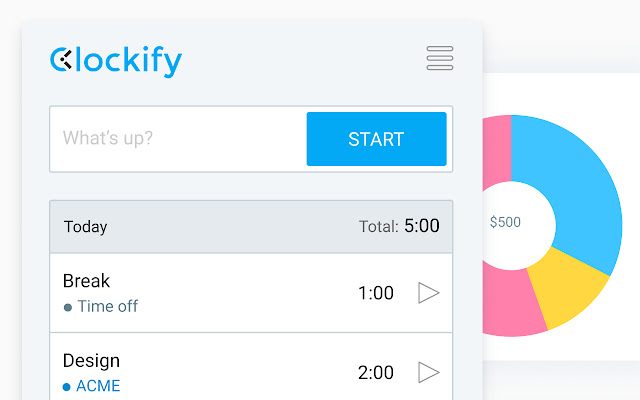 Final Verdict
Extensions are the best way to bring productivity and quality into your projects. You can complete the tasks readily and more effectively to impress the clients and take your experience and scale to an advanced level. However, not every tool completely benefits you in essential activities. So, we have listed the top ones from the large collection available on the web.