SEO
Wix SEO- 9 Tips to Boost Your Wix Website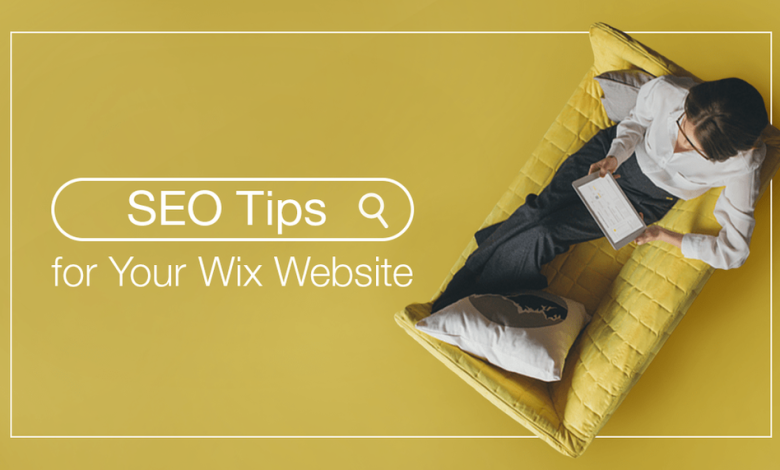 Optimizing your website for SEO ranking requires potential capabilities. Wix is your tool if you have built a website and then searched for a website builder. It has a few abilities for setting up SEO to engage more traffic. Applying some best practices can significantly improve SEO for your website. It requires knowledge of accessibility and target audience to appear on web crawlers like Google and Bing.
SEO is vital to your marketing strategy, which assists your site business with getting viewed on the web. The average result of being found online is ordinarily more organic from search engines. Wix boosts eCommerce functionality and is eminent for its intuitive interface and suitability for businesses just starting. You will get great audits for its flexibility, professional-looking templates, and backing. It is a terrific method for getting online by using search engine optimization tools.
Note: If you have an online store built on Shopify, you can consider these Shopify SEO tips to increase your search engine visibility and boost your sales.
SEO Features of Wix Website Builder
Various SEO features are found in Wix to enhance your web traffic, but a few are given below:
Drag-and-drop interface
Edit title tags and meta descriptions
Edit Heading tags
SEO patterns
Set custom page URLs
Edit alt tags in images
Responsive templates
HTTPS and XML site mapping
SEO Tips to Boost Your Wix Website
It is the right platform if you have concluded that Wix creates more organic traffic to your website. The following are some quick Search Engine Optimization (SEO) tips to boost the visibility of your Wix website to increase sales.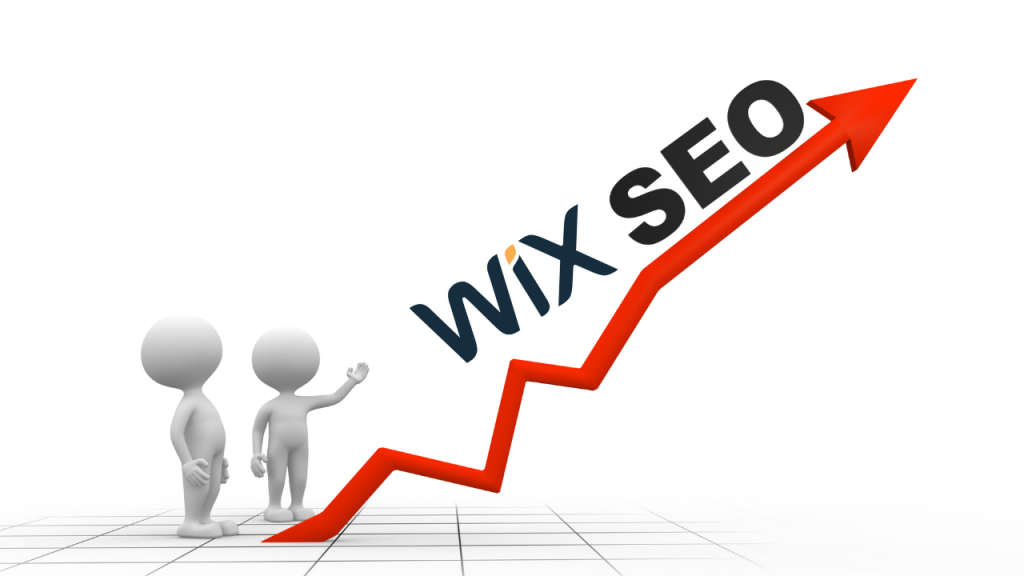 Set Up Wix SEO Wiz
Use Longtail Keywords
Adding Google Search Console and Analytics
Optimize for Mobile
Make Title Tags and Meta Descriptions
Use Anchor Tags for Links
Drive traffic using Alt Tags in Images
Make High-Quality Content
Share Content on Social Media Platforms
1- Set Up Wix SEO Wiz
You do not need to hire external SEO services to optimize your website. Wix has its SEO Wiz, which has an intuitive user interface. After setting this up, you will have a pretty experience because you can see your page in the search result right after creating it. You can track down the Wix SEO Wiz by selecting "Marketing & SEO" from your dashboard and then clicking on "Get Found on Google". After responding to a few essential pertinent to your business, you will get a customized plan for your SEO from Setup Checklist.
Wix SEO Wiz is worth addressing if you maintain your top spot in SEO metrics. Synchronizing with Google Analytics incorporates an SEO review in your Wix sitemap. This feature contains an optimized SEO plan that lists steps and actions expected to rank on significant web crawlers. It also boosts the probability of appearing on page one. Additionally, it gives you a simple-to-follow exercise, tracking capacities and access to various SEO articles.
2- Use Long tail Keywords
Your website can rank if you are focusing on keywords. Everything will require a keyword to focus on, including each SEO optimization on a specific page, the URL slug you pick, the H1 tag you settle on, or your meta description. It would help if we considered extending to use a longtail, a more exact keyword. Long tail keywords focus on crucial phrases, and keywords require detailed research. For instance, "sports shoe" is a short keyword compared to "best sports shoes for jogging". The latter will get the top spot in Search Engine Optimization.
Comprehensive tools that permit you to pick keywords to target in light of potential traffic competition and expectations. The best keyword can continuously prevail in serving superior results. The more designated keyword is, the more you attract the target audience. It increments the possibilities of people tapping on your website from the search results of browsers like Google and Mozilla Firefox.
3- Adding Google Search Console and Analytics
Joining Wix to Google Search Console is a simple task. Google Search Console is a hub of data that offers insights about your website's performance in search results. It is a goldmine that portrays the potential of unnoticed keywords. It is best if you listen to the guidance of Google Search Console. The tool works far better than what you anticipate from premium SEO tools. You can monitor numerous things like keyword research, errors and warnings, link visitors and sharing data from other sites.
The following procedure you can follow to link your Wix website with Google Search Console:
Sign in to the Search Console and pick "Add a new property".
Open the drop-down list and select the property type.
Verify your site.
Paste code from Search Console in Advanced SEO Settings
You must sign up for the platform and snatch your tracking code to add Google Analytics tracking to your website. Go to the marketing integrations menu. You will see a choice to link Google Analytics to Wix. You should see your details in the Google Analytics dashboard whenever you go along.
4- Optimize for Mobile
You can get around enormous opportunities if your website needs to be more responsive. A mobile-friendly site is available from all devices, irrespective of the device. Over 60% of Google searches come from smartphones rather than your thought process. You must ensure mobile users as your target audience to transform your Wix website into a responsive one.
Not only does responsiveness engage the audience, but it also considers SEO ranking. It will help if you use the Wix toggle viewer to check if it supports desktop and smartphone navigations. It is a recommendation to implement Wix's accelerated mobile pages (AMPs). They enhance the loading speed when you click from the search. You can make your website mobile-friendly by creating a flexible layout. There are many tools like Photoshop, Photopea and Illustrator to optimize small screen images because of the excessive use of smartphones. Responsiveness is fundamental since Google involves flexibility as a ranking feature.
5- Make Title Tags and Meta Descriptions
Brief texts should come with a mixture of particular keywords and phrases. Writing unique titles and meta descriptions makes optimization right of your Wix website. Title tags are significant in SEO because they illuminate users and web crawlers about your page's content. You can realize about making advanced title tags. They are not generally utilized by Google as a ranking factor but to feed a web page's SRPS.
Search engines will rank you higher if your content is engaging and decent. Looking at title tags and descriptions contributing to your web optimization is best. You need to create a title that is short, fresh and interactive.
6- Use Anchor Tags for Links
Anchor tags are clickable links that take visitors to another web page. People can navigate your website by clicking on effective keywords and phrases. There are two types of links that Google values because of their content.
Internal links are connections that highlight pages on a similar site. It will help if you use them in your content through Wix by picking the text as your anchor. You need to use a page from the pop-up and select the page you need to connect. Do internal linking to share data trusted by Google. In the end, you should add a line of code inside a site page's HTML to make an inner connection from their landing page.
External links are an excellent method for carrying worth to your website. There are multiple sources to get external links:
Content syndication
Networking events
Press releases
Email effort from a niche industry
7- Drive traffic using Alt Tags in Images
To comprehend what is shown in an image or graphic, web crawlers search for "alt text". Alt text uses AI to respond to coding and words. Images enhance your site's user experience, but alt text adds extra traffic to your website. Adding these alt texts can assist your photos getting found on Google Image Search as they give the image a name.
You are restricted to using sized images to enhance page speed on Wix. You should use an 800px image if you display the image with a width of 800px. There is a tool named ReduceImages to dimmish the size of your images without losing quality.
8- Boost Local SEO
Boost local SEO is the best SEO tip to boost your Wix SEO. It is a type of internet marketing that ranks exceedingly in web crawlers' results for keywords pertinent to an area. For instance, local SEO helps private ventures and retail storefronts. On-site includes upgrading your site and online businesses to run for local searches. On the other hand, off-site involves building backlinks, getting audits and notices, and directories connected with your niche.
There is another way to improve website ranking by including a map for the website page with pins. It permits individuals to see areas effectively through Google Guides or an embedded map on the website page.
9- Share Content on Social Media Platforms
If your Wix website is getting more audience, then there is a possibility to get external links. Social media engagement is one incredible method for boosting awareness and creating traffic sources.
Wix automatically enhances your links to be shareable via social media. You need to use that feature and offer away, knowing your website is prepared to look great on Instagram, Facebook and Twitter. You might utilize the Wix editor to refresh the shared image when you link to your social media content. So, you can advance your logo or edit it as required.