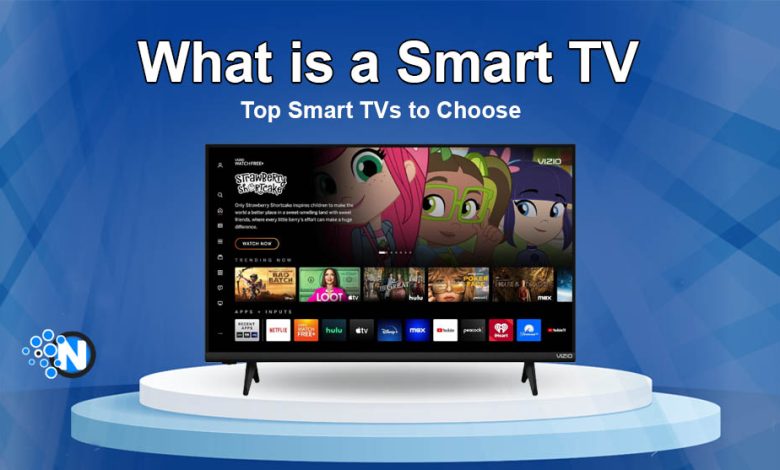 Most people search the "What is a smart TV' query on search engines. Recently, this term gained immense popularity because of the advanced features they incorporate, which are not available in traditional televisions. They are capable of connecting with the Internet and showcase multimedia compatibility. As a result, you can stream different channels on it. Besides, the built-in applications enable you to perform numerous operations. Based on such popularity, multiple products are available on the market. However, we have listed the top 8 smart TVs in this guide you can choose to take your experience to an advanced level.
What is a Smart TV?
There is no such exact definition of the smart TV. Therefore, one can never define a television as a Smart one unless he accesses its features. In the under-section, we have enlisted the typical attributes you should check to determine if the desired product is a Smart TV or not.
1 – Internet Connectivity
The foremost feature of the smart TV is that it can connect to your WiFi network to allow you to perform numerous online activities. You can access different content like videos, images, and websites to find the things of your interest. It is a must-have attribute for television to become an advanced one.
2 – App Support
Another critical feature based on which you can decide what is a smart TV is application support. Generally, these televisions come up with a built-in app store from which you can download numerous applications, like Hulu, Netflix, or Amazon Prime Video, to enjoy the content of your interest. Also, you can download gaming apps and productivity tools.
3 – Streaming Capabilities
Smart TVs are capable of streaming live events and competitions happening across different areas of the world. In the previous section, we enlisted some platforms. Besides, you can reach the official broadcasters' websites to enter your subscription details and get the desired stream in front of you.
4 – Social Media Integration
Fourthly, social media integration is the exclusive characteristic of this fantastic gadget. You can open your Instagram, Facebook, X (formerly Twitter), and other social handles to watch the reels and stalk your favorite profiles. In this way, you don't need to pick up your smartphone again and again for this purpose.
5 – Screen Mirroring
Although it is not a must feature to decide what is a smart TV, you still can check this for extra perks. Through this option, you can mirror the content from your smartphone to your TV's screen to visualize them on the big screen. Consequently, you can have an increased experience when surfing the Internet.
6 – Voice Control
Alexa has been the top human assistant for so many years. It has delivered incredible advantages, and continuous improvements have significantly improved its functional capabilities. Now, different devices feature it to provide voice control ability to users. Smart TVs are also one of those products.
7 – Built-in Web Browser
The web browser is also essential when it comes to visiting different websites and streaming online broadcasters. Smart TVs are worth delivering this feature as they have a built-in updated browser. Consequently, you can perform all the activities. Additionally, the browser allows you to play different games, like Unblocked Games Premium.
8 – Local Media Playback
Local media playback is necessary to operate the local videos., images, and other multimedia files. Traditional television lacks this feature. That's why you have to connect your USB or card to your laptop or mobile. However, smart TVs enable you to watch your best memories without needing a laptop or computer. In this way, you can grab solid entertainment in your pockets.
Best Smart TVs to Choose from the Market
After researching and testing a wide range of products, we have created a rundown of the top 8 best Smart TVs you can choose in 2023 to take your experience to another level of entertainment.
1 – LG OLED C2 Series
Firstly, we have placed the LG OLED C2 Series in this rundown because of its vibrant colors and exceptional picture quality. In addition, it exhibits a stunning design that can enhance the beauty of your home or office. This smart TV features a webOS operating system to ensure easy navigation and eliminate unnecessary processing of the files. As a result, you can watch your favorite content without facing any trouble or difficulty.
What We Like the Most?
Excellent picture quality
AI-powered image
Sound enhancements
Exceptional app support
HDMI 2.1 for gaming
What are the Cons?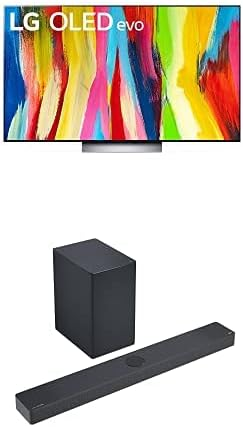 2 – Samsung QLED 4K Q60C Series
Secondly, we have placed the Samsung QLED Q60C series among the best smart TVs you can buy to pocket immense entertainment and enjoyment. With its quantum processor, it can process multimedia files at a breakneck pace to ensure that you receive the best experience. Further, the motion Xcelerator is responsible for smooth movement.
What We Like the Most?
Ultra slim design
Samsung gaming hub
Solar cell remote
Quantum HDR
Dual LED
What are the Cons?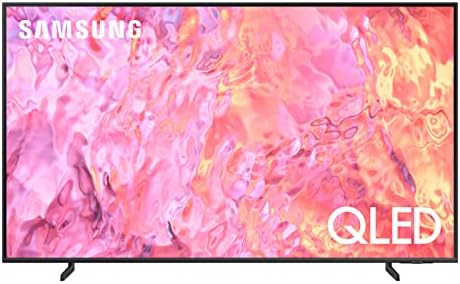 3 – Sony Bravia XR A90J
Sony Bravia XR A90J is one of the most premium Smart TVs available on the web and features an exceptional Google TV interface. Thus, you can access a wide range of apps and content on this TV. In addition, the HDMI 2.1 support lets you connect it to a gaming PC or console to play your favorite titles on the big screen.
What We Like the Most?
Works with Alexa
4K resolution
Immersive sound
Google TV interface
Compatibility with gaming consoles
What are the Cons?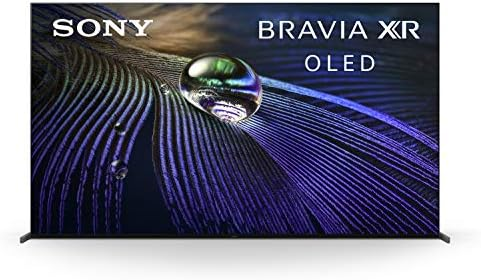 4 – TCL 6-Series
TCL is also becoming the top contender in the market for its exceptional smart TVs. The company does not compromise on picture quality and delivers vivid colors and a sharp display. Additionally, it features the built-in Roku platform, through which you can easily watch the live streams of different sports competitions and other events.
What We Like the Most?
Voice remote controls
Contrast control zones
THX-certified game mode
4 HDMI inputs
Better color volume
What are the Cons?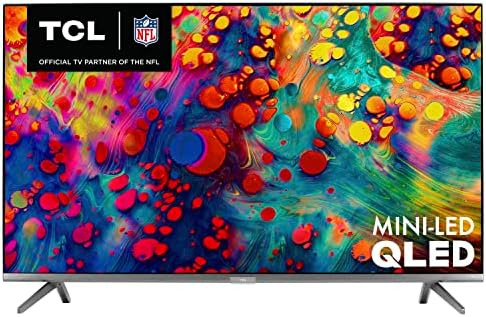 5 – Vizio D32f-J04 Smart TV
Vizio D32f-J04 has made its entry among the best smart TVs due to its built-in Chromecast and Apple AirPlay. Thus, you can visit different channels and scroll to your desired TV shows or movies. It not only enhances your experience but also enables you to take advantage of watching 260+ channels effortlessly.
What We Like the Most?
Extensive app catalog
260+ TV channels
1080p HD resolution
Remote control present
60 Hz refresh rate
What are the Cons?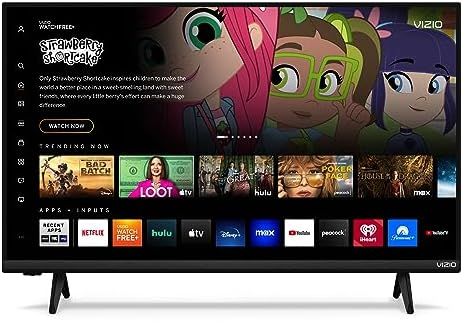 6 – Hisense Class U6 Series ULED
Hisense has provided the world with several outstanding gadgets. However, the Hisense Class U6 series ULED has taken the world by storm because of its exceptional compatibility with online streaming services. You can easily access Prime Video, Google TV, YouTube, and Browser to watch the trending movies and films.
What We Like the Most?
Competitive Pricing
Good picture quality
Dolby Vision
HDR10+ support
Extensive app library
What are the Cons?
Disastrous customer support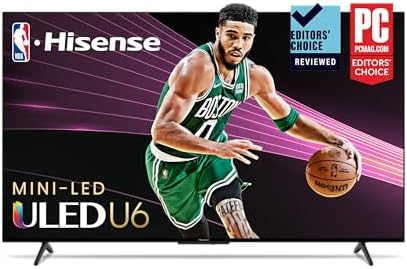 7 – SAMSUNG UHD AU8000 Series Smart TV
Another amazing product from Samsung has made its entry in this rundown. It exhibits multiple features, including Motion Xcelerators and built-in Alexa to perform numerous operations. It is available in different sizes, so you can own it according to your requirements and preferences.
What We Like the Most?
Crystal 4K pixels
3 HDMI ports
Motion Xcelerators
Built-in Alexa
Multiple screen sizes
What are the Cons?
Don't provide full-screen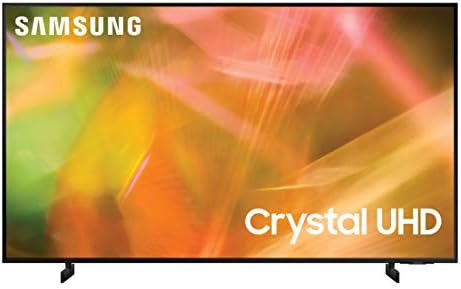 8 – LG 24LM530S-PU Smart TV
If you are looking for a product with a simple mounting mechanism, the LG 24LM530S-PU Smart TV is the best choice. It is made of highly durable material that can serve longer by bearing everyday wear and tear. As a result, you can enjoy significant perks and benefits. Additionally, the webOS platform delivers a huge library of content.
What We Like the Most?
Incredible audio/video quality
HDMI available
Power cable included
Wall mountable
VESA compliant behavior
What are the Cons?
Xfinity Stream doesn't work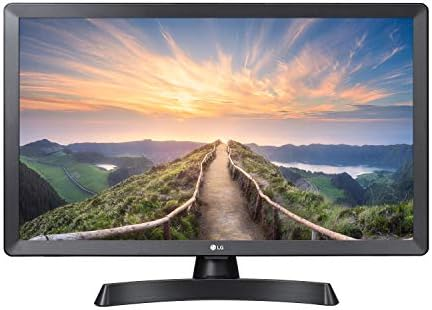 Final Verdicts
Smart TVs have revolutionized the digital world with their exceptional perks and incredible advantages over traditional televisions. After getting to know what is a smart TV, you must explore the web to find the best product that resonates with your preference. The items mentioned in this guide are the ones that are widely popular for delivering exceptional outcomes to tech enthusiast people. Hence, you should monitor your budget and purchase the most suitable pick to avoid breaking the bank and pocketing the guaranteed benefits.