Gaming
Top 8 Computer Cases for Gaming PC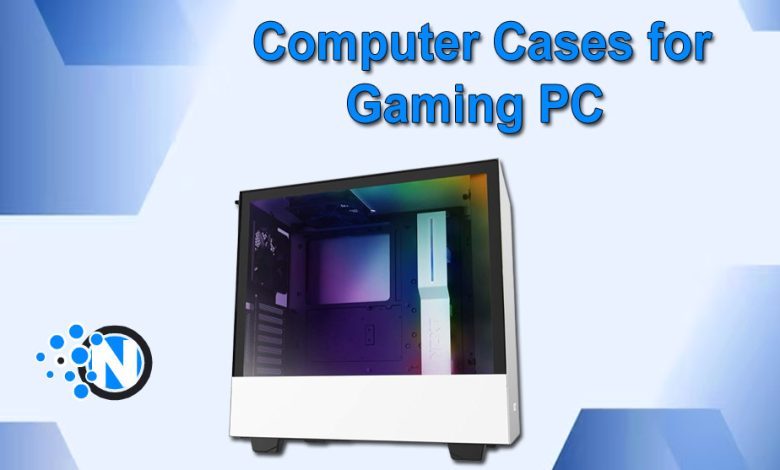 Computer cases are equally essential for gaming PCs as graphic cards to maintain their performance and aesthetics. They not only provide a beautiful compact design but also protect the inner components. A high-quality or complete case ensures security, performance, and visual appeal to deliver an immersive experience to you. Therefore, you need to assess the market and determine the one that can incorporate all these features. To simplify this hectic task, we have developed this guide on the best computer cases you should buy to save your gaming gadget.
Best Computer Cases for Gaming PC
After researching the market heavily, we have extracted 8 computer cases for your gaming PC. All of them are tested on several factors and can deliver the best experience to individuals. Determine your requirements and corresponding budget to pick the most suitable one.
1 – NZXT H510 Elite
Firstly, we have placed the NZXT H510 Elite in this rundown on the best computer cases for gaming PCs. It is a tremendous choice for gamers who seek elegancy and protection simultaneously. Among the top features of this gadget are RGB lighting, cable management, and fan to maintain aesthetics and performance. Additionally, it can have a completely organized structure to ensure maximum airflow and keep your PC's components cool during long sessions.
What We Like the Most?
Tempered glass panel
RGB lighting
Cable management
Easy build process
Sleek design
What are the Cons?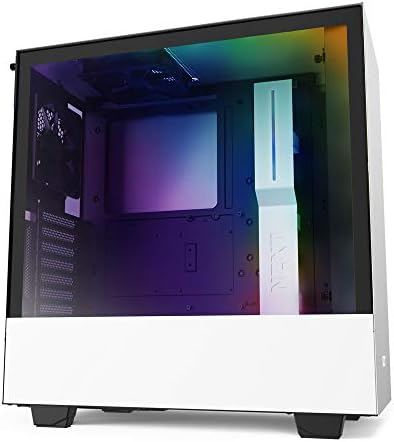 2 – Corsair iCUE 5000X RGB
Featuring four tempered glass panels and RGB lighting, the Corsair iCUE 5000X RGB computer case is one of the most brilliant products ever available on the market. In addition, it features an exceptionally spacious interior that can accommodate numerous components of your gaming PC. Furthermore, it is very easy to set up due to the tool-free drive installation design. Hence, you can get enormous perks by accommodating additional fans and radiators.
What We Like the Most?
RGB Elite fans
iCUE lighting node core
Tool-free drive installation
Mount multiple radiators
Alloy steel body
What are the Cons?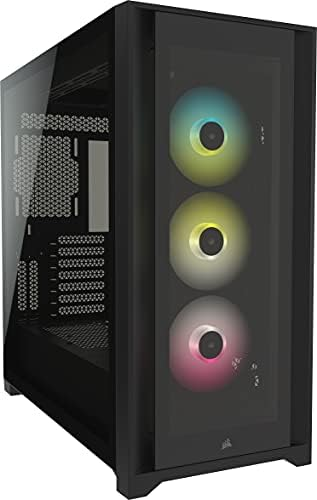 3 – Fractal Design Meshify C
Thirdly, the Fractal Design Meshify C computer case has gained enormous popularity by providing an enhanced airflow and cooling system to make sure that you can enjoy long gaming sessions without getting much disturbed. Besides, the material of this item is highly endureable to everyday wear and tear. Hence, it can run longer and provides you with quieter operation and exceptional cable management. The compact design has also made it extremely lightweight to take it anywhere.
What We Like the Most?
High-Airflow Design
Sound-dampening materials
Compact body
Angular mesh front
Clean exterior
What are the Cons?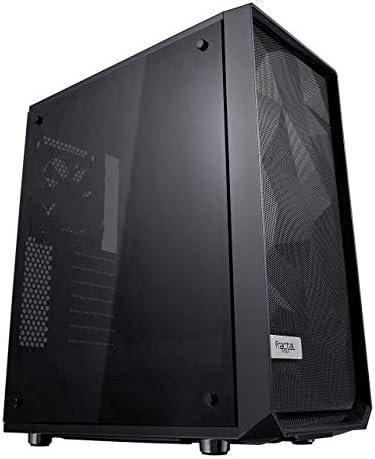 4 – Cooler Master HAF 700
Gamers who are looking forward to a case that gives a stunning look as well as heavy-duty performance should own this product. The Cooler Master HAF 700 computer case is best known for its exceptional cooling capabilities to accommodate large fans and radiators. Above all, it is larger in size to ensure that all components are adjusted comfortably. You can also customize the design to bring personalization and make it resonate with your requirements.
What We Like the Most?
Full range customization
Performance-oriented design
Dual 360 radiators
Larger cooling fans
Sturdy design
What are the Cons?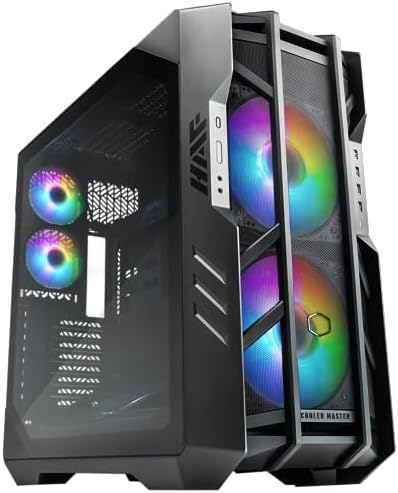 5 – Phanteks Eclipse P400A
No matter you are a first-time computer case builder or an expert, the Phanteks Eclipse P400A has taken the world by storm because of its simple and convenient assembly. It comes with numerous components, including RGB lighting to improve the aesthetics and appearance of this gadget. Besides, the Eclipse has a pre-installed RGB fan that can pass the air conveniently and effectively to maintain consistent performance. The sleek design is widely adaptable to be transferred from one place to another.
What We Like the Most?
RGB lighting options
Extensive storage options
Easy accessibility
D-RGB controller
Glass side panels
What are the Cons?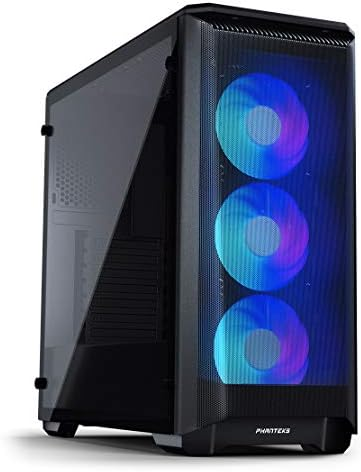 6 – Lian Li PC-O11 Dynamic
The amazing blend of aluminum and glass has delivered an enthusiastic shape to the Lian Li PC-O11 Dynamic computer case. Besides the standard design, the customizable layout and exceptional cooling potential have made it the top pick for gamers. The optimal cable management and build quality value aesthetics and functionality.
What We Like the Most?
Dual chamber design
Customizable layout
Multiple radiator configuration
Value aesthetics and functionality
Aesthetic look
What are the Cons?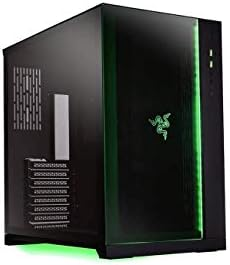 7- Dark Base Pro 900 
The Dark Base Pro 900 ATX full tower case exhibits incredible noise-dampening material along with the customization ability to configure into the product as desired. Also, it includes wireless charging capability to ensure that you can charge your portable gadgets when needed urgently.
What We Like the Most?
Silent operation
Eye-catching design
PWM fans
Four water cooling areas
Repositionable HDD tray
What are the Cons?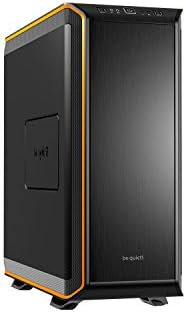 8 – ASUS TUF Gaming Computer Case
With three 120mm aura Sync RGB-illuminated fans, the ASUS gaming computer case delivers exceptional cooling ability to your computer. In this way, you can stream your favorite games on YouTube without difficulty. Besides, the vertical GPU expansion slot provides a spacious environment inside.
What We Like the Most?
Ergonomic design
Woven cotton carry
Custom liquid cooling
EATX motherboard
Very lightweight
What are the Cons?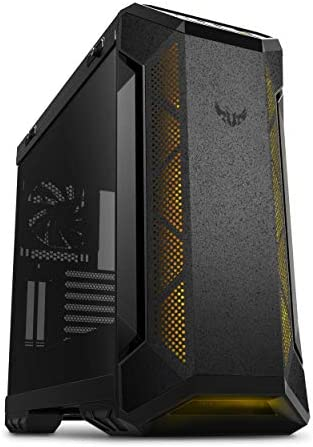 Final Verdicts
Choosing the perfect computer case for your Gaming PC is an absolute requirement in this fast-paced world to protect your gadgets from breakdown because of the everyday hustle and bustle. Nevertheless, it is pretty challenging to find the best one due to the enormous variety available on the web. You have to assess certain factors like durability, design, space, and lighting to find a product that can offer protection and performance simultaneously. Also, consider the prices to remain under the budget limits.