Web Dev
Top 6 Web Design Tools To Use in 2022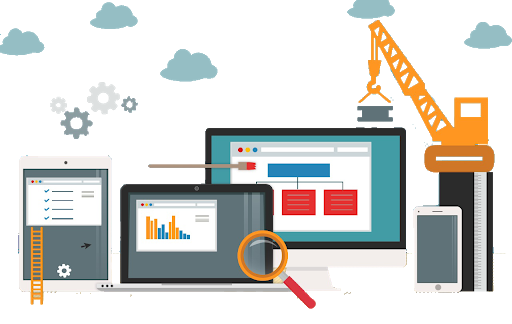 The tech world is evolving fast, and with that, the process of designing a website is getting easier and quicker. New no-code software, apps, and tools are proving to be the future of web development.
This technological advancement is helping designers, bloggers, marketers, and those others who wish to create an online presence by having a website. They no longer have to depend on web developers or learn to code for the same. Also, for companies and agencies looking for a way to provide solutions to their customers, having a well-designed website optimized for their customers is essential.
This blog by Neil Patel on steps to building a website from start to launch summarize everything that you need to know to get started. We are past the days of struggling with writing long lines of codes to create an appealing and unique web design. It is now on web designers to use the right tools to create a suitable website. With the presence of these no-code apps and tools, it becomes easier for web designers to execute a concept. These tools can be used to create an e-portfolio, blogs, e-commerce, and other websites.
We have already gone through the benefits of using a professional web hosting platform, in this article we know the web design tools that are mainly used for designing the structure and the layout of a website. While there are plenty of web-design tools available on the internet for use, these are the 5 best ones that stand out from the crowd and you must consider using them in 2022 and beyond.
WordPress
Webflow
Wix
Shopify
Squarespace
Weebly
6 No Code Web-Design Tools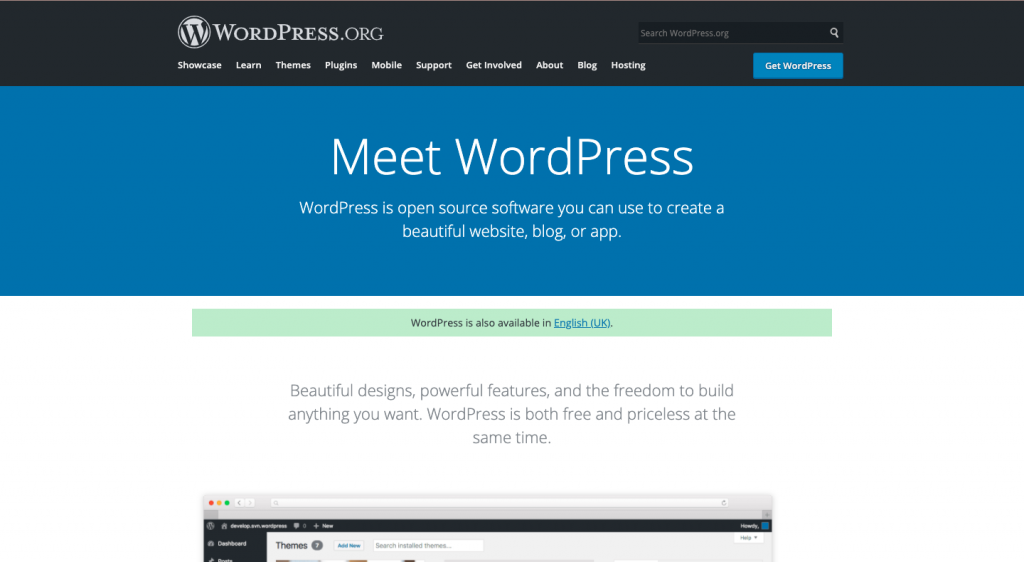 An alternative way to set up a website, WordPress is a mix of flexibility, easy-to-use, and power, when it comes to designing a website. It is mostly preferred for building a content-based website. To get started, you can create a free WordPress account or set up a self-hosted WordPress site. It will only take a few minutes to set up a website on WordPress.
WordPress offers many free and premium web-design templates, features, and plugins that can be installed and used with just a few clicks for your website. Their drag and drop functions in the in-built framework of a downloaded design can be used if you want to create your own design.
Without having to code or learn to program, WordPress is great to create a professional-looking website. With its free add-ons and multiple features customising your website becomes easy. It is known as an easy content management system (CMS) for blogs with SEO-friendly features.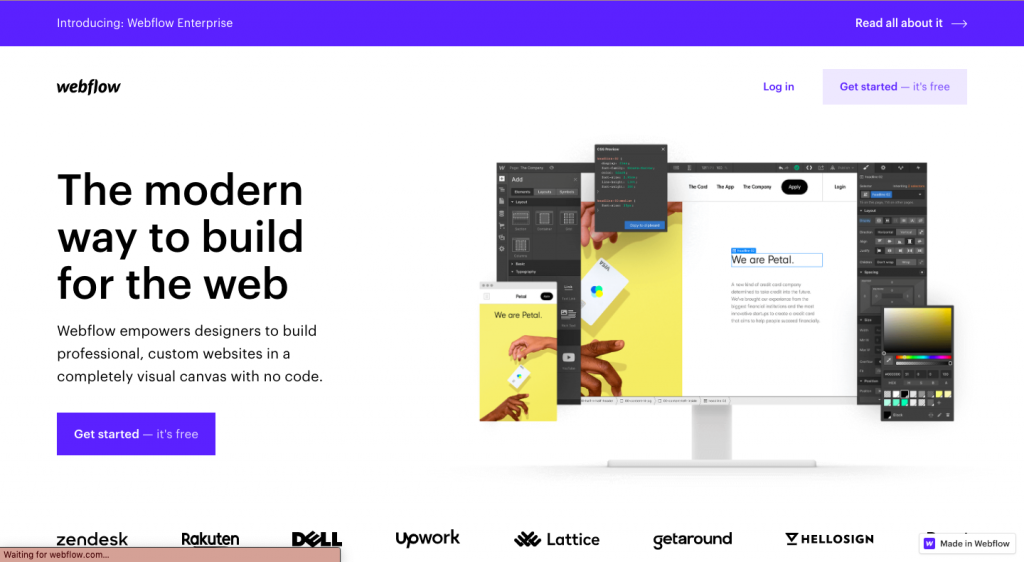 Absolutely no coding knowledge is required, Webflow is a cloud-based service that allows people to get started with web design. Webflow promotes the concept of 'smart codelessness' and is cross-platform. It empowers you to 'build professional, custom websites in a completely visual canvas with no code'.
The tool has free available templates and a drag and drop interface that allows you to easily add elements like images, text, etc. onto a page on your website. Its automation creates the needed HTML/CSS code for you. To create a seamless customized design for your website, you can individually edit the elements using the panel or hire a Webflow expert to do that for you.
Apart from using its designer product, you can create an online store with its eCommerce and CMS. It allows you to add animations and other visual interactions to your website easily. You can check out their free demonstration of its features and/or use their free Starter package to get started.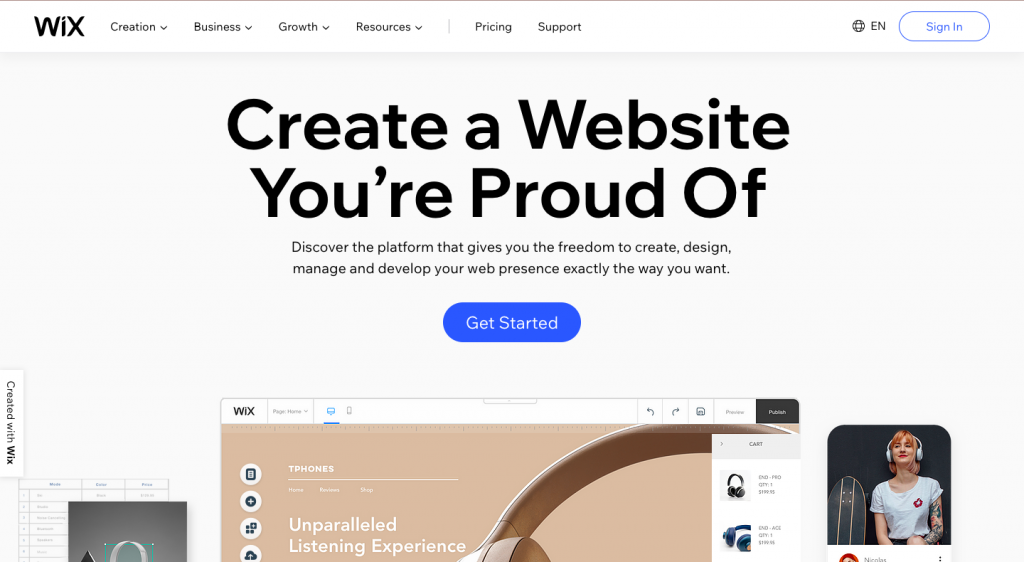 Known as the best web design tool for beginners, Wix is a website building software that enables you to create, design, develop and manage your web presence. Through the Wix website builder, you can start a website to promote your business, open an online store or even start a blog.
You can pick a template from its already available range, customize your website, and add other features like a store for products or accepting service bookings. With this tool, you can optimize the mobile view of your website and personalize it even more. It also offers an SEO plan to help you increase your online visibility.
It is also a drag-and-drop website builder that enables you to add videos, animations, and other visual elements to your website.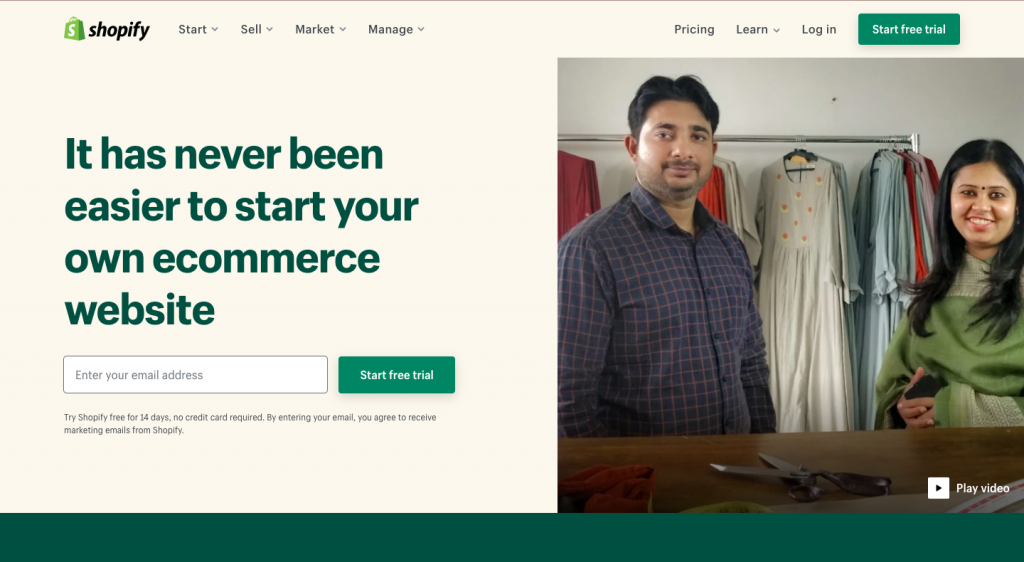 A web design software specifically if you want to start your own eCommerce website. This tool helps you convert your retail store into an online store to grow your business. You can bring your eCommerce platform to Shopify and get started with all the sale features that you need to start and run your business. It creates a dashboard that you can use to manage orders, shipping, and payments for a hassle-free and smooth process.
Shopify allows you to access the built-in tools for marketing your business. On Shopify, you can create, execute and analyze digital marketing campaigns. Its motto is to empower independent business owners all over the world and earn more money. You can use this platform to create an online presence, design and set up an online store, and do branding of your business. It is an all in one platform for business owners.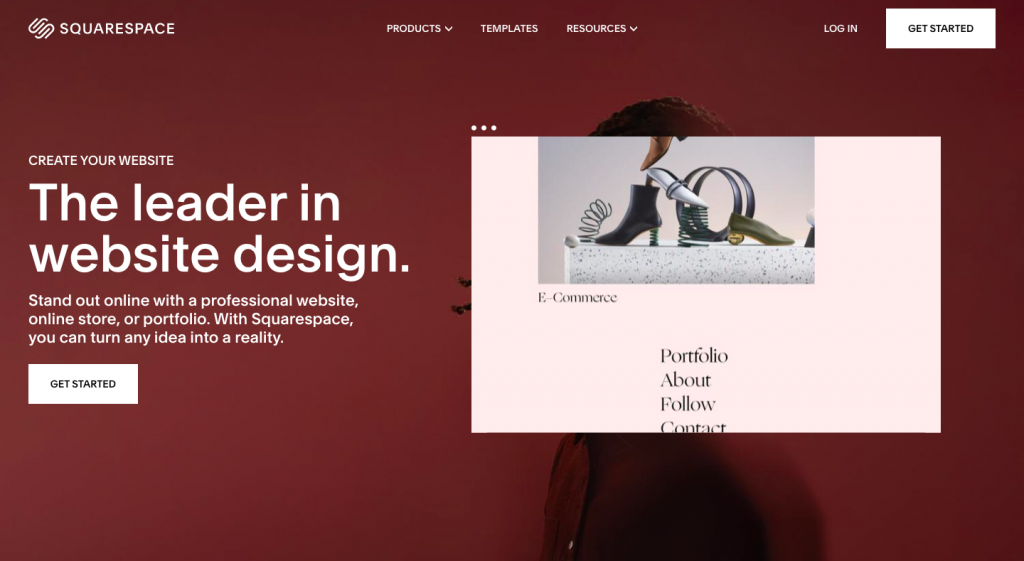 A website builder, Squarespace is an alternative to Wix and WordPress that offers a drag-and-drop interface for a user-friendly experience of creating a website. You can design a professional website, an e-portfolio, a blog, or even an online store using this tool.
You can use their existing templates to get started and customize them according to your design needs. Along with customizing the pages, the website builder helps with menus, navigation, and visual elements too. You can optimize your website with its responsive web design for mobile device features.
Every website is built to create an online presence that the owners work on to rank higher in search results. This tool offers in-built SEO features and offers useful guides to maximize your efforts. Its other features include a free logo maker for your brand and adding a custom domain for your website.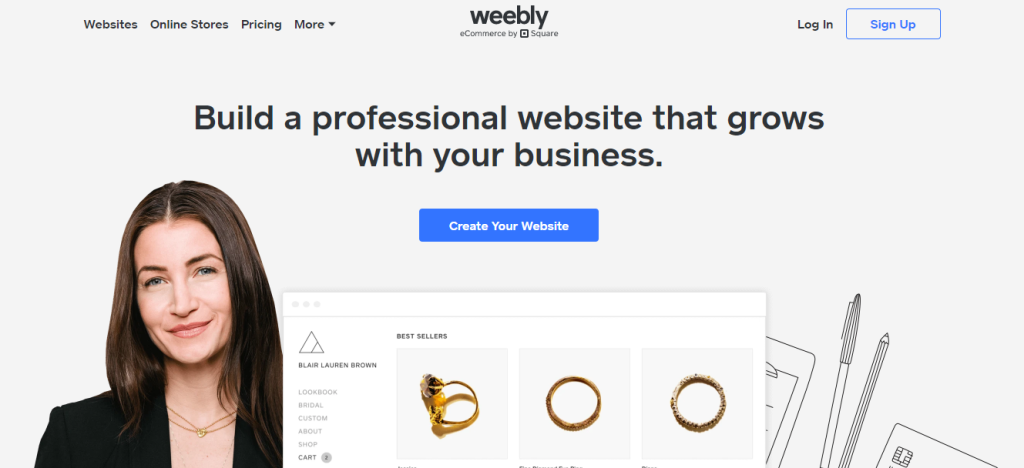 Weebly is one of the best web design tools available these days. It comes with a free website builder for creating a website, online store, or blog. Weebly has everything from domains and editable templates to easy-to-use tools that you may need to build a great online presence for your personal brand or business. Its built-in editor allows you to customize your website or online store extensively. Weebly premium users are offered with free SSL certificate and unlimited storage. Password protection, site search, and advanced site stats are some other great features of this web design tool. Weebly pricing plans start from $5 per month.
These web-design tools will help you create web templates and designs easily in less time. If you are new to web designing, know that these mentioned tools are worth investing in considering their functionality. While rarely you will come across a tool that is the best all-in-one solution, therefore, know your purpose. On the basis of your goal, you will have to select and use one or more than one tools to achieve your desired outcome.
Test out several tools and use the ones that complement your work the best. If the tool has a trial version, use that to get an idea before you commit to it. Remember to focus on the simplicity of the tool and the ease of using it rather than going after a tool that offers an extensive feature set.
Several people do get intimidated by the idea of coding, however, now with these tools, you can seamlessly customize code for building a great website.