Gaming
The Future of Casual Gaming – Emerging Trends and Technologies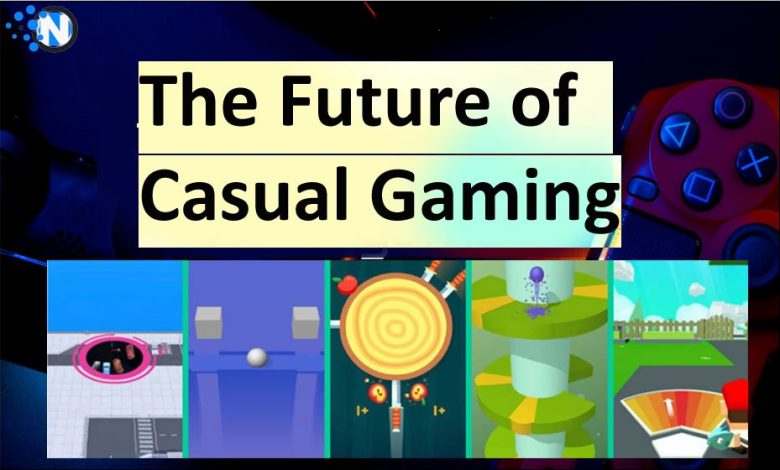 The future of casual gaming is believed to be revolutionized by a number of emerging trends and technologies. Casual Games have greatly impacted the gaming experience by providing users with an easy source of fun. With technological advancements, several evolutions in the gaming industry have grabbed gamers' attention; many more are expected to come in the upcoming years. In this comprehensive guide, we will show you how forthcoming trends and technologies indulgent will modify the horizon of casual gaming.
What Is Casual Gaming?
Casual gaming is the term used for individuals who only play games for the sake of fun and entertainment. As compared to professional gamers who are fond of attaining the top position by excelling in all the strategies, there is no certain situation in casual games. Players face no or very few challenges while playing these games as the design and interface are extensively simple. With the rise in its popularity, developers are looking forward to empowering them and taking the user experience to the next level.
How Technologies Revolutionize The Future Of Casual Gaming?
Many more people have started playing games to entertain themselves after accomplishing their hectic jobs. Moreover, users demand additional features for the ultimate experience during their gaming sessions. Therefore, developers have started using various technologies to follow emerging trends. The under-section will show you how the technologies and emerging trends can revolutionize the future of casual gaming.
1 – Mobile Gaming Dominance:
There has been a great rise in the use of smartphones, whether Android or iOS, in recent years. Almost 3 persons in 4 possess a mobile. That's why developers have directed their activities towards designing maximum applications for users to play them on their mobiles effortlessly. The newly arrived phones are accompanied by high-speed processors and memory, capable of running heavy games conveniently.
Moreover, a large collection of games is available for mobile users, which they can download from the application store for a great experience. You can play the games anywhere, even during travel, at home or during a hotel stay. Gamers are also hopeful for exciting adventures in the future as technology will add other features to the games.
2 – Cloud Gaming
Cloud Gaming has created a thrill in this giant industry by providing effortless access to a large library of demanding games. With this technology's help, the need to possess updated systems and gadgets diminishes. Platforms like Microsoft xCloud, Google Stadia, and Amazon Luna are becoming extremely popular among fans by providing a direct route to a vast gaming library.
Besides playing old games, players can easily operate the latest games like GTA 5, Forza Horizon Series, and many others. Cloud Gaming also provides you with some other tremendous benefits. Some of them described below:
No Updated Hardware Required: You can play your favorite games without downloading them on your mobile or computer with the help of cloud gaming. Thus, you don't need to update your hardware.
Multiple Devices Access: You can play the same game on different devices at your convenience and expertise. However, some games are only available to play on laptops or mobile.
Cost Effective: Cloud Gaming reduces the need for expensive consoles and other gaming hardware. You should have a strong internet connection to operate the cloud storage for accessing the game data. As a result, it becomes extremely cost-effective.
3 – Multiplayer Modes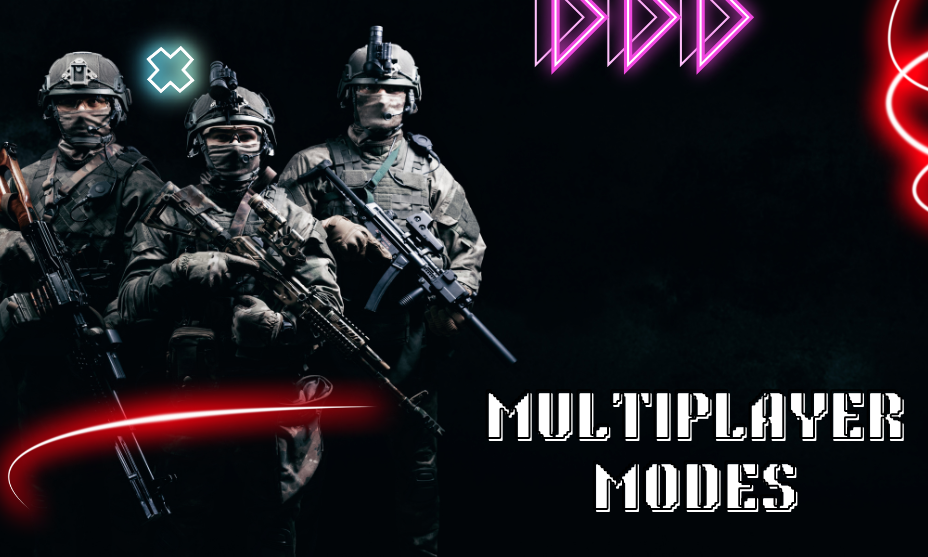 Various companies are designing games to enhance the players' experience by adding more attributes to them. Multiplayer mode is also one of them. Games are always the source of strong social relations, and multiplayer mode has empowered it by paving the way for individuals from several countries to connect and play their desired games in one place.
The in-game chat system is introduced for convenient message sending and receiving instead of frequently shifting to social apps. Developers plan to put highly immersive multiplayer features so that the users will feel them as a real experience.
4 – Cross-Platform Compatibility
We previously described that Cloud Gaming allows you to reach out to a particular game with multiple devices like mobile phones or PCs. However, technology has designed some applications that can deliver the same experience level of a specific game in various gadgets like Play stations, Xbox, mobiles, PCs, and laptops. Hence you can access your favorite games with complete data and progress on different devices as required. The cross-platform compatibility of these games plays a central part in enhancing the users' experience in casual gaming.
5 – Artificial Intelligence Leverage
With the rise in global demand for casual gaming, developers are now determined to produce many casual games to give gamers a wide range of selections to pick the best and enjoy. Therefore, they are leveraging artificial intelligence software and tools to predict the interest and capabilities of players. As a result, they can develop games that can accomplish the public's interests and give more personalized experience levels by tracking the players' performances. AI also helps to modify the games' interface to make it user-friendly for better results.
Read More:
6 – Blockchain Involvement
Casual Gaming is meant for entertainment only. On the other hand, its counterpart primarily aims to get fame, worldwide recognition, and money. However, technology has enabled the developers to add Blockchain and other marketing options in the games so that the players can make real-time trades of their gaming assets to monetize their experience by earning money. Furthermore, sustainability and ethical gaming practices promise to bring innovation alongside the application of augmented and virtual reality.
Final Verdicts
All these are the details about the future of casual gaming and how technologies and emerging gaming trends will modify them in the upcoming years. Cloud gaming has made it easier to access and play your favorite games effortlessly by reducing the demand of attaining high-class hardware. Besides, the cross-platform compatibility allows the users to have fun with these games anywhere. Additionally, the developers are on their way to adding more essential game features by introducing magical possibilities. That's all about this guide.