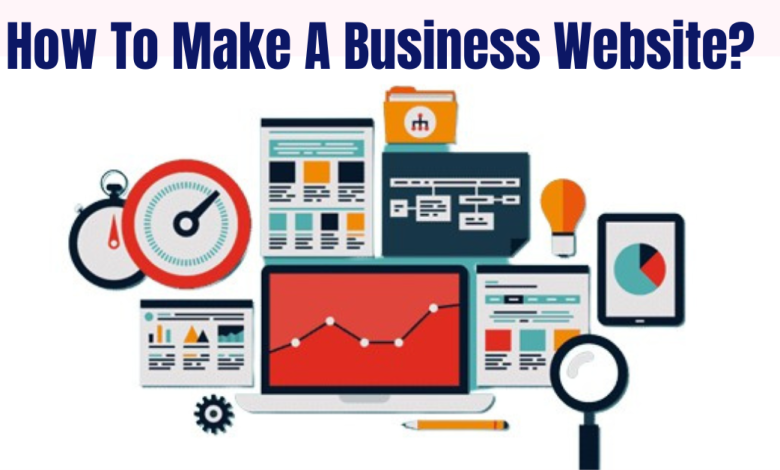 A business website is a must-have for any company, regardless of size. Whether you're selling products or services, having an online presence will help you reach more customers and make more sales. But it can be hard to get started if you know exactly what your business needs from its website. Here are some steps that will show you how to build a professional-looking site that converts visitors into paying customers:
Why Do You Need A Business Website?
Your business website will attract customers and help you grow your business by providing information about your products and services.
You may want to create a website if:
You want to provide information about your business, products or services.
You want to make it easy for customers to contact you.
You want to build trust with your customers by showing them that they can buy from you safe online.
What Does Your Business Need From A Website?
Before you start anything, take a step back and ask yourself: what does your business need from a website?
Easy To Navigate
People will get frustrated and leave if your website needs to be simpler to navigate or use. Users must be able to find the information they're looking for quickly.
Easy To Update
You should be able to add new pages or change existing content without contacting an outside designer or developer every time there's an update. A good web development tool should make it simple for you (or your team) to manage the site without hiring someone else just for that purpose.
Easy-To-Find On Search Engines
Getting found in search engines like Google is essential if you want to attract more customers through organic traffic! If someone searches "pizza delivery near me" but all they see are listings from significant chains like Domino's Pizza that aren't local at all, most people won't click through them even though they may be happy with their pizza delivery experience…but they'll never know because these sites don't show up on Google Maps!
How To Choose A Domain For Your Business Website?
Choosing a domain for your website is an essential step in building your online presence. There are several things you should keep in mind when choosing the right name for your website:
Make it memorable and easy to spell. It's no good having a domain that people will need help remembering how to spell, or worse still, forget halfway through typing it into their browser!
Choose something relevant. If you choose something abstract as your business name, then make sure the shortened version of your web address also makes sense when abbreviated, as most companies do with their Twitter handle or Facebook page name.
Ensure it's available! You don't want someone else taking out a trademark on the same name before you've even bought it. Check if any other websites are using the same domain – if there are, then use another one instead (or as well). If not, then congratulations; this is going to be yours!
How To Choose A Web Hosting Provider For Your Business Website?
Web hosting is the space on the internet that your website lives in. You don't have to pay for it, but you need to pick a good one because the quality of your web hosting company can significantly impact how well your business website performs.
Here are some factors to consider when choosing a web hosting provider:
Reliability
Your site needs to be up and running 24/7. Look for reviews from other customers about how often their websites were down if there were any complaints about technical issues with their sites, and what kind of customer support was available during those times (if any).
Customer Service
Do they offer live chat or phone support? What languages are they able to communicate in? How quickly do they respond? Is there documentation available on their website, and how easy is it to find? How many employees work at this company, and where do they operate geographically?
Asking these questions can help you decide if this is going be a good fit for your needs as an entrepreneur starting with a limited budget who wants reliable access all hours and day-night throughout the year round across multiple time zones worldwide, 24/7, 365 days per year without exception ever no matter what happens no matter who takes over ownership management leadership role within the organization regardless future changes occur current situation past experiences plans.
How To Create A Custom Brand Design For Your Business Website?
A business website is the first impression of your brand to potential customers, and it's essential to get this right. Solid and consistent branding across all platforms, including social media channels and email signups, will help you build trust with visitors to your website.
The logo is essential to your brand because it needs to be simple, easy to read, and memorable for people to associate with you or your business. It should also be consistent across all platforms so that no matter where they see it (on Facebook or Pinterest), they'll know instantly that they're looking at something related to your company or service. For example, The Gap uses a simple white box on a blue background which has been used consistently since 1994
Use A Website Builder To Build A Professional-Looking Website
It is a very easy-to-use website builder. All you need to do is choose a template or use the blank canvas, add your content and publish it. You don't need technical skills, as they are dragged and dropped.
It is affordable too! The cost of getting a professional-looking website can be very high, but with website builders, you can spend less money because they are cheap.
Website builders come with templates that help you create a professional-looking site quickly and easily without having any coding skills or prior knowledge of HTML, CSS or other programming languages. You can customize your website builder by adding images, videos or links to make it look beautiful according to your taste and preferences.
Make Your Website Search Engine Optimized
Now that you've decided to start a business website, it's essential to consider the next step: search engine optimization (SEO). SEO is making your site as visible as possible in search engines like Google, Bing and Yahoo.
SEO aims to improve your ranking in the organic results shown by search engines—that means being listed higher than what people usually see on their first page of results, or even at all. It cannot be easy if you don't know how it works! To learn more about SEO, check out these tips.
Make Your Website Mobile Friendly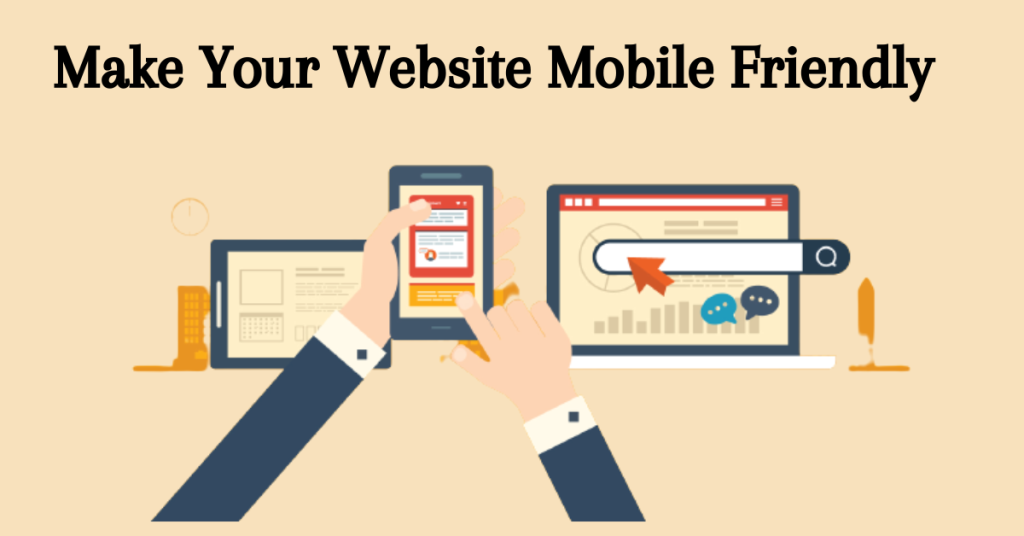 If you have a website, it might need to be optimized for mobile devices. Since more than 50% of all traffic comes from mobile devices, your website should be easy to navigate and load quickly on mobile devices. Always use a website builder that offers responsive design.
Mobile-friendly websites are also known as "responsive" because they automatically resize to fit the screen size of any device visitors use. When you visit a responsive site on your smartphone, for example, it will look exactly like the desktop version of your site except more petite in size (and with fewer features). It is essential because most people who use their phones prefer shorter pages rather than scrolling through long ones as they would on PCs or laptops.
Include The "About Us" Page On Your Site
This site page should include information about your company and team and links to social media channels like Facebook and Twitter. You can also have a link to your contact page to make it easy for visitors on the site to reach out with questions or comments. Finally, this page should include links to all other essential pages for potential customers: a blog (if you have one), sample content from your portfolio or case studies, etc.
Add Customer Testimonials And Reviews To Your Site
You can also add customer testimonials and reviews to your site. It is perfect for building trust with potential customers.
Add testimonials to your site's section visible to all visitors, including those who have arrived via Google search results.
For example, ensure you include a section on every page where you display client testimonials (such as above the fold) so that new visitors can easily find them immediately.
It would help if you also placed links throughout the website that point back to this page of customer reviews (for example: "Read more reviews").
Improve The Speed Of Your Site By Optimizing Images And Removing Unnecessary Plugins
If you want to improve your site's speed, a few things can be done. These include optimizing images, removing unnecessary plugins, and using a CDN (Content Delivery Network). A CDN will deliver content faster because it's served from multiple servers worldwide.
It would help if you also used a good web host. The hosting company will provide more security for your website and help with scaling as traffic increases on your site.
A Professional-Looking Website Can Increase Conversions
A professional-looking website that's fast loading and optimized for search engines can increase conversions and grow your revenue in no time.
With a multi-purpose theme, you can create any website you want. The template's design is already done, but if you need to make changes to it, you can edit the HTML/CSS or add new code via shortcodes.
Conclusion
These days, having a business website is more important than ever. It can help you reach new customers and grow your revenue quickly. But if you're unsure how to build one, don't worry we've got the steps right here. Follow them carefully, and you'll be well on your way toward success.