Mobile Phones
How Mobile Phones Look Stylish with Hardshell Phone Cases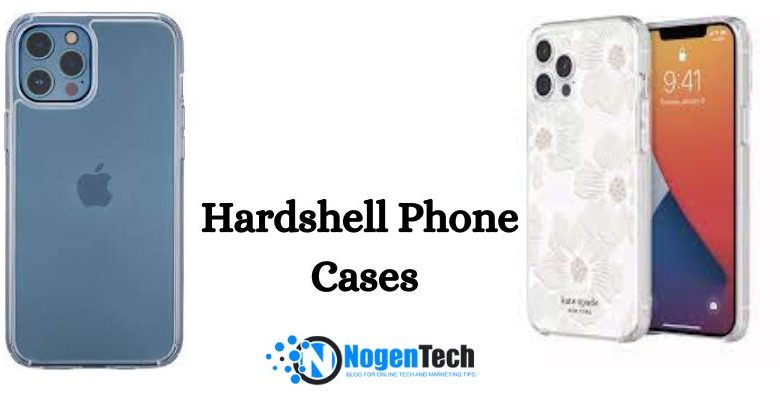 Buying expensive mobile phones every other day has become a trend in this era. You see every other person buying a new cell phone every other day, and they get confused about accessorizing their mobile phones. They do not have any idea if the hardshell phone cases would do best for their mobile phone style and beauty.
Hardshell phone cases are one of the most used phone cases these days. With each passing day, the prices of mobile phones are hicking up, so you want the best protection for your mobile phone along with making it look stylish at the same time. These phone cases would be the best for you.
In this article, we are going to tell you all about the best phone cases for your mobile phone and how they can protect your phone from scratches. You will know how your mobile phone looks stylish with the latest hardshell phone cases. To know all this, read this article.
Factors Considered While Selecting Phone Cases?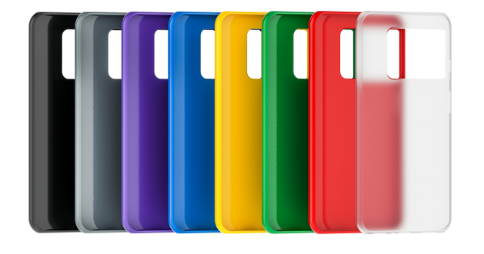 You might get confused and tired while selecting a good and effective phone case for your mobile phone, but it would be less difficult for you if you have a proper guide about a good phone case with all your preferred features in it.
1. Protection
One of the main and important reasons to buy a cover for your phone is to protect it. It is the main factor that needs to be considered while purchasing a phone case for your mobile phone. If your mobile phone is very slim and smart, then it will need more protection so that it will be safe from dents and scratches. Getting a good mobile phone case will protect your phone very easily.
2. Screen Protection
Most of the mobile phones are expensive just because of their screen. The mobile screen is one of the most important parts of a smartphone that needs to be protected. If you want to make your phone's screen safe from breakage or scratches, then you should choose a phone case that comes with the edges passed by the phone edges.
3. Style
You must not want your mobile phone to look ugly or backward with some weird-looking phone cases. Along with the protection of your mobile phone, it also matters how it looks. You must be sure if your phone case style is syncing with the phone brand you are using or not. So do keep in your notes about the style of your phone case while purchasing one.
4. Colour
You must make up your mind about what type of color you want on your phone case. It can be either a pastel-colored case or one with different colors and neon effects. This all depends upon your choice and what you like to be paired with the color of your phone.
5. Customization
If you do not like the conventional phone cases that are available in markets, then you do not have to be worried because you can have customized phone cases, too. There are different companies that offer customized phone cases according to your choice.
Hardshell Phone cases
You might be wondering what hardshell phone cases actually are. You can guess by its name that it would be a phone case made up of a kind of hard material. If you guessed that, then you are right. Hardshell phone covers are one of the most used phone categories because of the protection they offer to your mobile phones.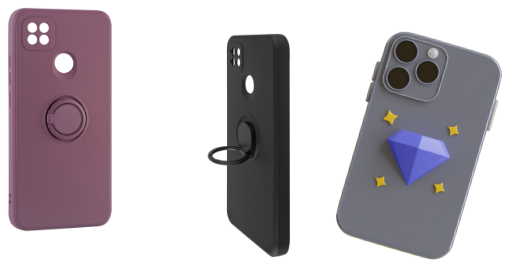 It is made precisely for the shape of specific models of mobile phones, which is why it hardly fits on another mobile model. It provides safety to all the 4 edges, corners and back of your mobile phone. It also covers your phone's cameras so that whenever your phone falls, its cameras would be safe.
They might sound very hard and heavy because of their name, but they are actually very thin and lightweight. They do not make your mobile look so huge and heavy.
Read more: How to Download iPhone setting icon Aesthetic online?
Latest Hardshell Phone Case Types
There is a huge variety of hardshell mobile cases in the market, so you can choose one according to your needs and preferences. This way, your phone will be safe and stylish at the same time.
These are some types of Hardshell Phone Cases
1. Hard Phone Cases
Hard phone cases are one of the types of Hardshell cases for your phone that are not as flexible as other soft phone cases. They provide good protection to your phone when it falls, but there is a problem with these cases: they might crack when your phone falls because they are really rigid.
2. Tough Phone Cases
Tough phone cases are made with a hard material, but they are somewhere between the hard and soft phone cases. They come in a wide range of colours and styles. They are able to protect your phone while operating outdoors or even in water. These phone cases are one of the most popular phone case categories because of the protection they provide to your phone with a balanced hardness.
3. Leather Phone Cases
Leather phone cases are always in trend. These phone cases give your phone an elite vibe and the utmost protection to it. They can be made of real or PU leather so that they provide good protection to your phones whenever they fall. You can get a leather phone case in any colour of your choice. This way, your phone will look chick as well as safe from scratches.
Conclusion
Hardshell phone cases are widely used all around the world to protect your mobile phone. To ensure the safety of your phone and keep it styled, you can go for these phone cases in different colors and styles, like leather phone cases.