In the modern technology age, local businesses must recognize Maps by Google. Enhancing your business's visibility on Google Maps may boost its visibility and attract more nearby customers, as many consumers now use search engines and mobile phones to find local goods and services.
If you want to improve your Google Maps marketing and attract more customers, use the information provided in this piece of writing.
Google Maps Marketing Tips
Claim and Optimize Your Google My Business Listing
If you want more local customers, you need to claim your Google My Business (GMB) listing and make it as optimized as possible. Verify that your GMB account's information is current and correct in every way. Remember to fill in essentials like the name of your business, address, telephone number, website, and business times. Add excellent images to sell your goods, services, and place. Having happy customers who submit reviews on your Google My Business page is a great way to influence the purchasing decisions of potential new clients. Keep an eye on customer feedback and questions and address them as soon as possible to show that you care. Share news, promotions, and upcoming events by using the Google My Business Posts tool. Finally, use GMB's Insights tool to learn more about how people discover and interact with your company. Bettering your online presence, ranking higher in local search results, and reaching more local customers may be accomplished by claiming and improving your GMB listing.
Choose the Right Categories and Keywords
It is crucial to optimize your Google My Business (GMB) listing by choosing the right categories and employing relevant keywords to attract local customers. Select primary and secondary classifications that adequately describe your company. Pick subheadings that accurately describe your business's offerings and target audience. Put in keywords that people will use to find a company like yours online. Consider the words and phrases most accurately characterize your services, then work them into your GMB listing organically.
Since you run your bakery in San Francisco, you could choose "Bakery" as your main category and " Marriage Cakes" as your alternative category. Use phrases like "freshly baked bread," "custom cakes," and "San Francisco bakery" in your Google My Business description and other parts as appropriate. Do keyword research using popular search terms and tools like Google's Keyword Planner to find industry and location-specific keywords? You may improve your chances of appearing in relevant local search results by selecting the appropriate categories and employing targeted keywords.
Read Also: 7 Best Ways to Grow Your Small Business with Technology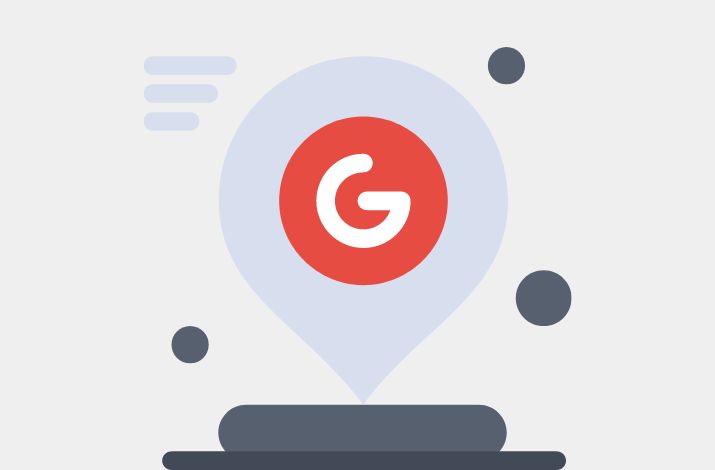 Localize your Website's Search Engine Optimization
Optimizing your online presence for local searches is essential if you want to increase the number of local customers and your Google rating. First things first: put your NAP details front and center on every page of your site. Maintaining this uniformity aids in geotagging content for search engines and consumers. If your company has various locations or serves customers in different areas, setting up landing pages for each is a good idea. Keywords and location-specific details should be featured prominently on these pages. Add an official Google Maps widget to your website so customers can easily locate you and receive directions for driving. In addition, this sends an alert to search engines about how nearby and relevant the company is in that region. Put localized keywords in your website's meta tags, headers, and body text. It may boost your website's chances of appearing in local search results by informing search engines that those results should be prioritized. Finally, construct backlinks using local online directories, websites, and blogs. Helps people trust your website more and increases your site's authority in the eyes of search engines. You may boost your website's visibility to local clients and the likelihood of gaining local traffic and business by optimizing it for local search.
Encourage Customer Reviews
You can increase your internet reputation and draw in more local customers in a big way by encouraging customers to provide reviews. The amount of positive feedback available online influences customers' purchasing decisions. Tips to get more consumer feedback:
Get your happy consumers to write reviews by asking them to do so. An invitation to action on your web page and social networking sites are merely a handful of ways to get others to help you.
Connect directly to your listing on Google My Business or additional review platforms to make it simple for consumers to provide comments. Reduce or eliminate many of the obstacles as feasible.
You can encourage customers to post reviews by rewarding them with special discounts, coupons, or deals. However, abide by the rules set forth by the review site.
Interact with clients by answering both good and negative testimonials. Respond to their comments, show your appreciation, and resolve their troubles. Demonstrates that you care about your customers' opinions and are dedicated to serving them well.
Prominently feature good feedback on your website, social media, and promotional materials. Customers' confidence and respect in you will increase as a result.
To avoid unethical behavior, always follow the rules established by review sites. Your business's internet reputation can be improved, and more local customers can be drawn in through active encouragement and management of customer reviews.
Read Also: Importance of Customer Reviews in Online Business
Use Google Posts to Share Updates
With Google My Business (GMB), you can use the handy Google Posts function to announce specials, upcoming events, and other news on your GMB page. Here's how to use Google Posts to interact with nearby consumers efficiently:
Use short, interesting, and useful content to get your point through. To grab the interest of others, you should use appealing visuals like high-quality images and videos.
Google Posts can be used to advertise time-sensitive sales and discounts. Remember to add any pertinent information, including coupon codes or expiration dates.
Advise consumers of any upcoming festivities, product releases, or modifications to the rules governing your business. Stimulates interest in others and entices them to investigate your company's website.
The use of compelling summons to action: Put call-to-action buttons in strategic places, including "Book Now," "Learn More," and "Shop Online." The number of people interacting with your posts will rise thanks to these specific, easy-to-follow instructions.
Google Posts should be updated regularly, with new content replacing older posts. Demonstrates that your company is dynamic and up-to-date.
Effective use of Google Posts can enhance your business's foot traffic and conversion rates by keeping local customers informed, driving engagement, and encouraging them to take action.
Conclusion
In conclusion, you need to use Google Maps marketing to attract more local clients. You may improve your company's online visibility and reputation by claiming and improving your Google My Business page, selecting the appropriate categories and keywords, facilitating client reviews, utilizing Google Posts, and employing local SEO. Engaging with local customers regularly and offering helpful information is a surefire way to increase foot traffic, boost conversion rates, and succeed in a crowded marketplace. Get started immediately with these tactics to increase your company's visibility on Google Maps.