Marketing
How to Streamline Your Marketing Efforts With HubSpot's Integrations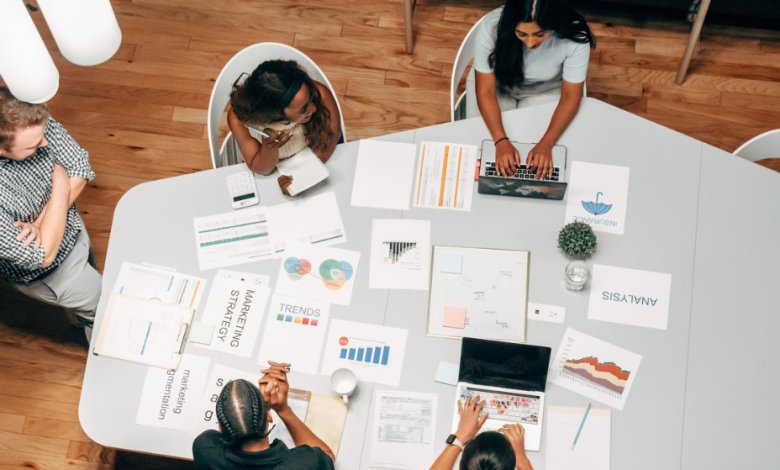 Customer Relationship Management (CRM) has long remained a core strategy for businesses to develop long-lasting customer relationships. The global CRM market, which is currently poised at $63.91 billion in 2022, is expected to reach a whopping $145.79 billion by 2029, according to the market analysis by Fortune Business Insights.
CRM can help with many things, such as omnichannel interactions, personalization, etc. One of the biggest names in the CRM industry is HubSpot. You're probably familiar with HubSpot for its CRM software.
But did you know that it also offers some of the most powerful integrations in the industry? These integrations help streamline your marketing efforts by bringing together the best tools for your needs.
What Is HubSpot?
HubSpot is a CRM, marketing automation platform, and Content Management System (CMS). It helps businesses create a customer journey by connecting the dots between marketing channels and leads.
HubSpot integrates with other tools to streamline your efforts and ensure your team uses the right tool at the right time. For example, suppose you're using HubSpot but also want to use Drift for email marketing campaigns. In that case, you can use its integration to transfer leads between them automatically according to their stage in the sales funnel.
Not only this, but HubSpot also offers a trial period for these integrations. There are also complimentary plans with limited features to use HubSpot. These plans with limited features make HubSpot more suitable for startups than most other CRMs.
While there are integrations for many popular platforms, such as Salesforce, MailChimp, Zippier, etc., you still need to use them wisely to make the most of them. Many online resources can help you with these. However, if you don't have the right expertise or time to go through these resources, it is best to get help from HubSpot agency partners.
These certified partners know the HubSpot platform well and can help you streamline your marketing efforts. Look for a HubSpot agency partner that can help you use integrations on the platform. You can conduct online research to find a HubSpot partner to cater to your requirements.
Top HubSpot Integrations for Streamlining Marketing Efforts
Here are some of the top HubSpot integrations that can help you streamline your marketing efforts: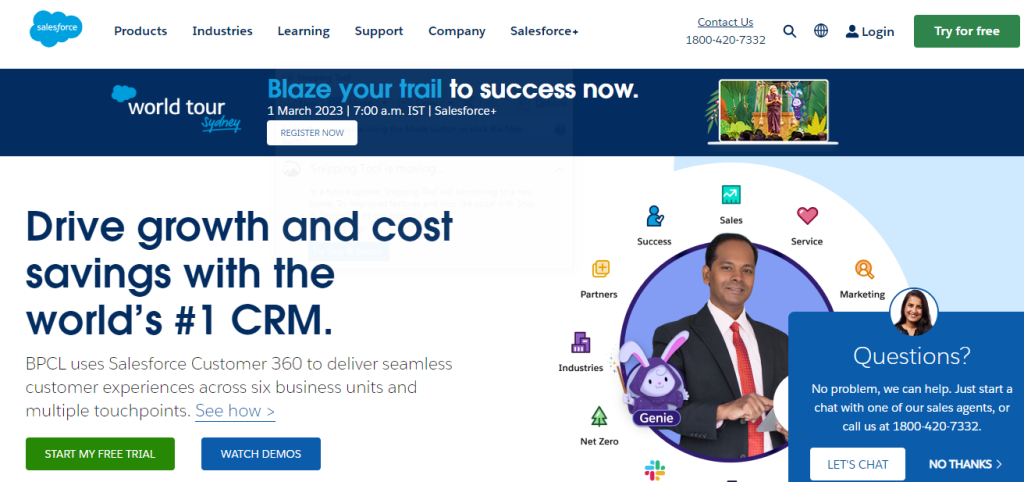 Salesforce is one of the best CRM platforms in the market. It offers a complete view of customers, including activity history, key contacts, account discussions, etc. These features and the benefits that Salesforce brings have made it a go-to option for many businesses. According to Statista, Salesforce had a market share of 23.8% in 2021 in the CRM market.
Suppose you're already using Salesforce for CRM. In that case, this integration will allow you to sync contact data with HubSpot so that when someone fills out a form on your website or opts into email updates, their information automatically appears in the correct fields on the CRM platform. You can also use it to send new leads from HubSpot straight into Salesforce as opportunities so they don't get lost in an inbox.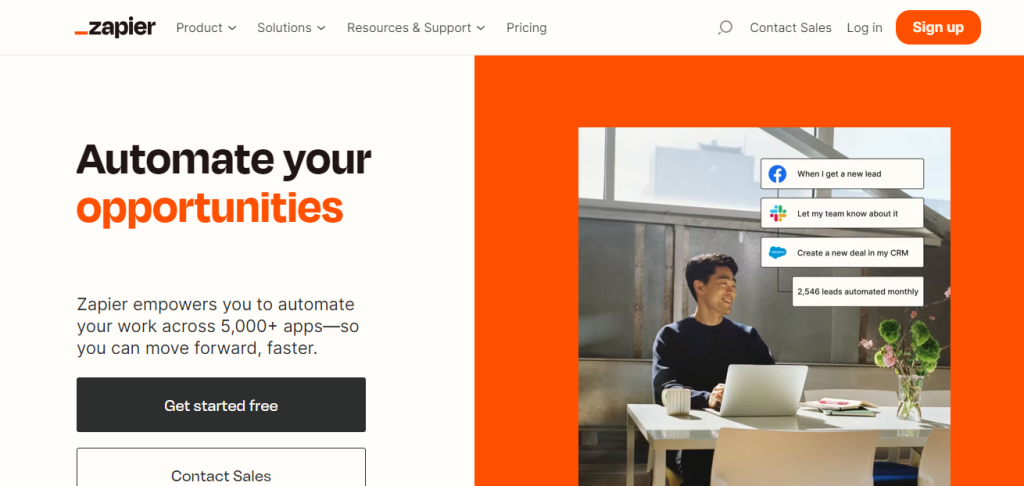 Zapier is a tool that connects apps and automates tasks. It can connect HubSpot and other apps, allowing you to automate marketing efforts. For example, you could use Zapier to automatically send emails based on events in other apps, such as when someone fills out a form or buys something from your store.
The integration between HubSpot and Zapier allows for the automation of marketing tasks, making the marketing process more efficient and streamlined. With this integration, you can create "Zaps," which are automated workflows that connect HubSpot with over 2,000 other applications.
For example, you can automate adding new contacts from a form on your website to your HubSpot CRM or send an email to a new contact automatically after they are added to HubSpot. This integration can save time and effort by eliminating manual tasks, reducing errors, and freeing up resources to focus on higher-value tasks.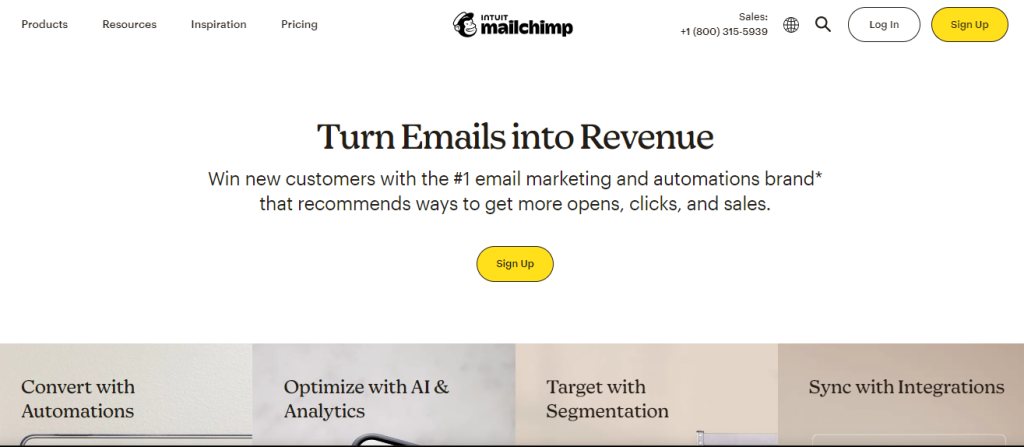 Mailchimp is an email marketing service that allows you to create and send newsletters and manage subscriber lists. It's one of the most popular email marketing platforms used by companies.
Email marketing is a crucial part of any marketing strategy. It lands directly into the potential leads or customers' emails and can initiate a conversation. Many industries use emailing services as a marketing tool, as the average email opening rate was around 34.51% in 2022.
HubSpot integrates with Mailchimp via the HubSpot Sales Leads integration, which allows you to sync your leads in one place, so they're always up-to-date across both platforms.
This means that when someone signs up for your newsletter or downloads an ebook through a form on your website, he or she will appear as a contact in both HubSpot and Mailchimp, saving you time when it comes time to send out emails or get in touch with leads.
The integration lets you set up drip campaigns where certain actions trigger specific follow-up emails from either platform. For example, suppose someone visits your site but doesn't sign up immediately after reading an article. In that case, the platform can automatically send an email referring to similar articles from your website and giving the option to subscribe.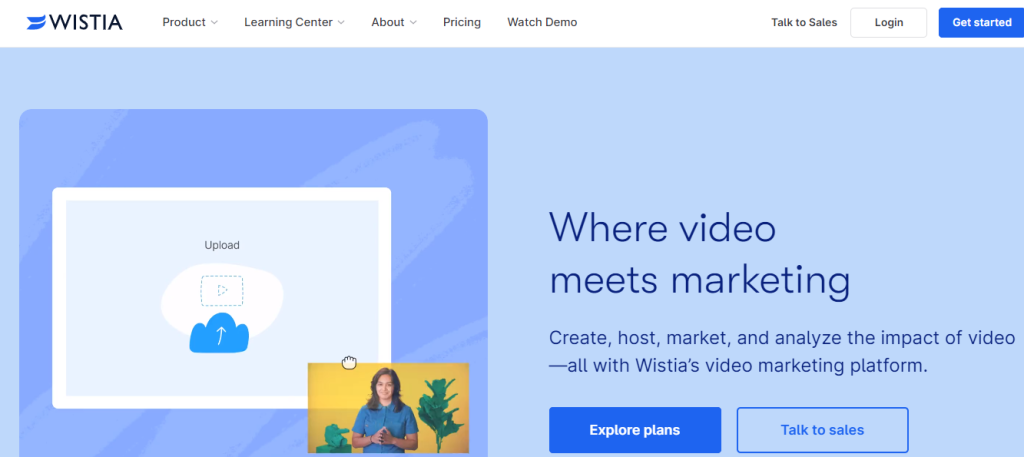 If you're looking for a video-hosting platform, Wistia is a great option. It integrates with HubSpot to import and track your videos, which means that if someone watches one of your videos on their website or in an email campaign, it'll also show up in HubSpot.
You can also use Wistia's integration with HubSpot to automatically upload any new videos from your YouTube channel, so they're ready to go when someone clicks play on them.
Wistia also allows users who have purchased the White Label product to get access to embed codes that will enable them to put videos directly onto their site using HTML code or CSS3 stylesheets. Hence, they will not have to rely solely on embeds through social networks like Facebook or Twitter, where viewers must leave their current page before watching content elsewhere.
Conclusion
If you're looking to streamline your marketing efforts, exploring the many integrations that HubSpot offers is a good idea. The integrations listed in this article are some of the most popular ones, but the integration you should get depends on your specific needs.
If you don't have an idea of integrations that will help you or don't know how to integrate and use them, find out and collaborate with a HubSpot partner agency for help.