Marketing
Benefits Of Using Video Collages In Your Marketing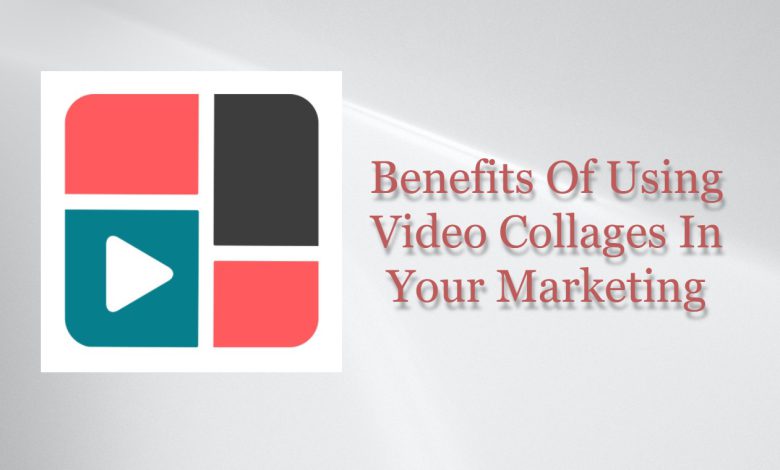 A powerful video is all it takes to level up your video marketing.
This is certainly relevant in a situation where people seem to be more addicted to videos than ever before. Engaging, high-quality may help your company stand out from the rest on the internet. As a result, a video collage must be included in your video marketing plan, as it is the ideal combination of knowledge, powerful messaging, and originality.
Video Collage Overview
A video collage combines videos and photos, with music playing in the background. It's an efficient technique to convey your message while introducing fun into your normal video content. A Video Collage is a unique approach to making videos for social media that immediately capture your viewer's attention.
Reasons To Use Video Collage
When marketers want to present many offerings in one advertisement, video collages are indeed an incredible asset to use. Since the interaction is dynamic, the video collage is a wonderful method to demonstrate to your audience how great your business is. Moreover, it's also a great way to get noticed among your competitors, especially if you're battling social media attention.
Moreover, video collages also provide visual appeal, and they're also excellent for shortening video clips. More information can be conveyed in less time, which is the magic ingredient of efficient video marketing.
In summary, video collages allow you to communicate an appealing message to the target audience, explain your brand's story, or demonstrate new offerings or features.
The Benefits Of Using Video Collages In Your Marketing Strategy
When it comes to marketing, video collages are a great way to engage potential customers. By using an online video collage maker, businesses can create engaging videos that capture viewers' attention. There are many benefits of using video collages for marketing: 
1. Engaging content
A video collage is more engaging than a simple video, and it captures the attention of viewers and keeps them interested in what you have to say.
2. Variety
A video collage allows you to include multiple videos, which creates a more interesting and varied presentation. This is especially useful for businesses that want to showcase several products or services.
3. Easy to create
Creating a video collage is easy with the right tools. Anyone can create an engaging and professional-looking video in minutes with an online video collage maker.
4. Video collage can accommodate your excess videos
Have you ever had a lot of video content that was too wonderful to post but didn't make it to the final? With or before or bespoke templates, you may showcase more video on a platform at once with the Video Collage creator.
5. Video Collages are the perfect video length without compromising footage or storyline
Shorter content generates more engagement, which is especially true for marketing or other advertisements. Additionally, you have less than 60 seconds to share your story, and that's difficult, especially if you're trying to show off something essentially tricky. Further, time constraints and viewer tiredness are no longer an issue with video collages. To put it another way, present more in far less timeframe.
6. They are versatile
Another great advantage of using video collages is that they are very versatile. Moreover, you can use them to promote your business through social media, on your website, or even in print media. Video collages are a great way to show off your company's culture and personality.
7. You can customise video collages with audio and text
You can easily customise video collages by adding supporting audio and text that conveys more about the video.
8. Most cost-effective method of marketing
With any Video Collage Maker Online, you can choose from various templates or create your own. So, if you wonder that you need to make heavy investments to start with video collage, then you are wrong. With your smartphone or any other camera, shoot your videos. Then, to edit them, choose the best online free software. You don't need to purchase any subscription for this.
Moreover, you will receive excellent and high-quality videos, and then you can use them as you want.
Some Quick Tips To Get The Best Video Collage
Use visuals that are of the same quality.
Use visuals of comparable quality to guarantee that your video collage would have the most impact. If possible, opt for high-definition visuals, and it will immediately increase the visual effect of your collage. The audience will not be overwhelmed if all visuals are of the same high quality.
Ensure the text doesn't cover up any of the collage's components.
The text could either enhance or hide the aspects of your video collage. Choose it carefully so that the latter does not occur. When inserting text, choose a readable font, and it should be well-aligned so that it shines out yet does not detract from the collage.
Select the appropriate layout
The layout of your video collage must be determined by the platform you intend to publish it on, as well as your target market. Certain layouts may perform better than others depending on the arrangement of your clips and photographs. As a result, think about the core idea and make your choice appropriately.
Some other benefits are:
You can use video collages in various marketing channels, including Facebook advertisements and email campaigns.
You don't have to become a video editing pro; the software will take care of everything.
They're also ideal for displaying your company's or organisation's ethos.
You can put them on your website or share them on social media.
They're mobile-friendly, so they'll always look excellent no matter what the screen size is.
Video collages help to display the advantages of your product in a single short clip.
Easily market a product or service, establish a brand, or just convey information.
Bottom Line
In conclusion, video collages are an effective marketing tool because they are engaging and can communicate a lot of information in a short amount of time. They are a great way to showcase your product or service and can be used to generate interest in your company or product. If you're looking for a way to stand out from the competition, consider using video collages in your marketing strategy.