SEO
The Top 11 Local SEO Solutions You Need to Know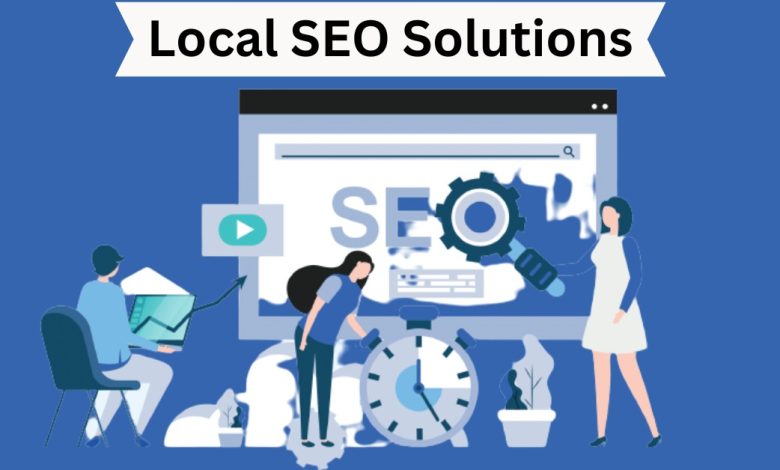 Local SEO can make or break your business's success in today's digital world. It's essential to get ahead of the competition and build a strong web presence. Sometimes it can feel overwhelming trying to figure out where to start, but don't worry – we've got you covered! In this blog post, we explore some of the top local SEO solutions you need to know that will help optimize your website and increase visibility in local organic search results. Read on for more information about these helpful tips and tricks – they'll make your business closer to SEO domination!
What is local SEO? 
Local SEO is the process of optimizing your website so it appears in search engine results when people near you are searching for relevant keywords. This means that when someone searches for "best pizza near me," your business will show up in the top results if you've properly optimized your website. Local SEO involves optimizing your content, targeting local keywords, building backlinks from other websites in your area, and taking advantage of relevant directories.
Optimizing the website content for local SEO includes adding geo-targeted keywords and phrases, identifying and claiming your business on local directories, and creating pages specifically for local customers, such as an "About Us" page that includes information about your business location and history.
Benefits of local SEO:
Increased web traffic
When someone searches for a local business, product or service online, they are typically looking for one that is close to them. If your business is optimized for local SEO, you will be one of the first results that show up in the search engine results pages (SERPs). This means that you will have a higher chance of getting more web traffic from people who are looking for what you offer.
Increased customer base
with more web traffic coming to your website, you also have the opportunity to increase your customer base. When people find your website through a local search, they are more likely to be interested in what you have to offer since they are already in the area. This means that you can potentially convert more of your website visitors into customers.
Greater brand awareness
Being at the top of the SERPs for local searches also means that you will have greater brand awareness. When people see your business listed prominently on search engines, they will be more likely to remember it and to consider using your services in the future.
Improved online reputation
It will also start to build up a better online reputation as your business gains more visibility online. People will begin to see you as an authority in your industry and as a trusted source of information. This can help you attract even more customers in the future.
Increased sales and revenue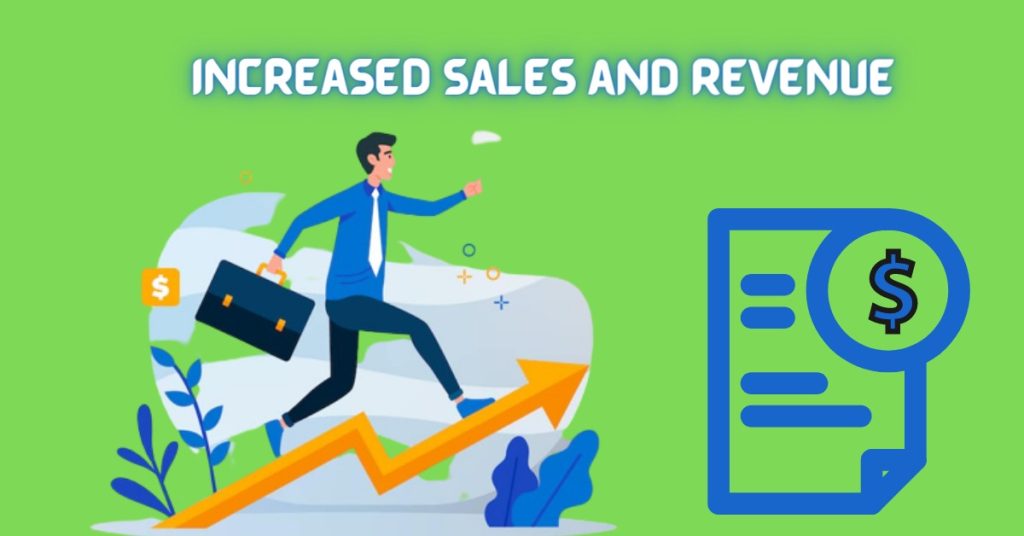 with all of the benefits mentioned above, it's no surprise that local SEO can lead to increased sales and revenue for your business. When you are able to reach more customers and convince them to become customers, this will result in more revenue for your company.
Higher ROI:
Another benefit of local SEO is that it typically has a higher ROI than other types of SEO campaigns. This is because it is easier to rank high for local searches than it is for general ones, so you don't need to invest as much time or money into it.
By taking the time to properly optimize your website for local SEO, you can enjoy all of these benefits and more. This can help you gain a greater online presence and ultimately increase sales for your business.
Best Local SEO Solutions
If you're running a small business, it's important to make sure that people in your area can find you. One way to do this is to optimize your website for local search. Here are six tips for doing just that:
Make sure your website is listed in local directories like Google My Business.
In addition to your website address, include your city and state on all of your pages.
Optimize your website content for local keywords like "restaurants in Chicago" or "plumbers in Phoenix."
Use local schema markup on your website to help Google understand your business location and services.
Get involved with the local community and promote your business through word-of-mouth marketing.
Check out Google's Local Services Ads program to get even more exposure for your business online.
Leverage user-generated content is a great way to get more eyes on your local business. Encourage customers to leave reviews of your business on Google My Business and other platforms. The more positive reviews you have, the more prominently your business will be featured in local search results.
Make sure your website is fast and mobile friendly: Google rewards websites that are optimized for both desktop and mobile experiences. You can use Google's PageSpeed Insights to identify any issues that could be preventing your website from loading quickly.
Utilize local SEO tools – there are a number of free and paid tools that can help you improve your local SEO efforts. Some popular options include Moz Local, Hubspot, and SE Ranking.
It is critical to keep an eye on your SEO performance after you have put the above-mentioned advice into practice. By maintaining a close watch of where your site stands in local search engine rankings, you can adapt and tweak your strategy as needed to remain ahead of the competition.
Common Mistakes Businesses Make with Local SEO:
There are a few common mistakes businesses make when it comes to local SEO. The most important thing to remember is that local SEO is all about catering to your specific audience and location.
Not including local keywords in your website content
Not optimizing your website for mobile users
Ignoring online reviews
Not claiming your business on Google My Business
Not using local directories
Not including photos and videos in your content
Not using schema markup on your website Local SEO is an essential component of any digital marketing strategy.
Conclusion:
Local SEO is vital for any business that wants to be visible in search engine results when people are looking for products or services in their area. The benefits of optimizing your website for local search include increased traffic, higher conversion rates, and better ROI. You can optimize your website for local search by claiming your listings on directory sites, creating local content, and building citations. Some common mistakes businesses make with local SEO include not claiming their listing, forgetting to include NAP information, and failing to create locally relevant content. You can stay ahead of the competition with local SEO by monitoring your competitors' efforts and keeping up with the latest trends.