Facebook
Most Important Facebook Advertising Trends to Watch in 2023
Facebook is one of the most powerful advertising platforms in the world. With over two billion active users, no wonder that businesses are flocking to Facebook Ads to reach their target markets. Facebook is constantly changing, and as a business owner, it is essential to stay current on the latest trends. We will discuss the top Facebook advertising trends you need to know in 2023. Keep reading to learn more. 
With the latest updates in Facebook advertising, businesses now have more opportunities to engage with their target audiences and create successful campaigns that generate high ROI. By utilizing these trends, companies can stay ahead of the competition and reach out to potential customers in new and innovative ways. So, keep up with the latest advertising trends to get the most out of your Facebook campaigns in 2023.
Augmented Reality Ads
Facebook has been experimenting with augmented reality (AR) for a few years now, and this trend will only become more prevalent in 2023. AR ads allow users to explore products in 3D, giving them an immersive experience that is not possible with traditional advertising methods. Companies are already using this technology to create unique ads that stand out.
Shopping Ads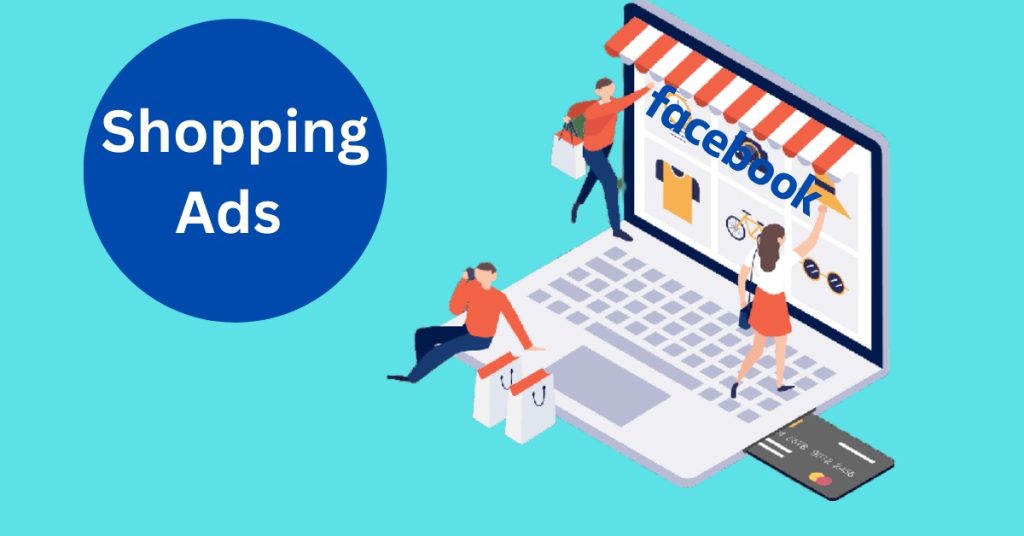 Shopping ads are becoming increasingly popular as they make it easier for businesses to highlight their products and services directly on the platform. This type of ad will become even more critical in 2023 as more consumers look to find what they need online instead of visiting physical stores.
Furthermore, Shopping Ads are highly targeted, so they only appear when potential customers actively search for specific products or services related to your business. Shopping Ads are a fantastic way to increase visibility, generate leads, and grow revenue for all kinds of companies.
TikTok Influencers
Due to the rise in popularity of TikTok, businesses will increasingly look for influencers from the platform to help promote their products and services. TikTok influencers are seen as more authentic and engaging than traditional celebrity endorsers, making them the perfect choice for targeting younger audiences.
Personalized Ads
Consumers want their experiences to be tailored to fit their needs, and personalized ads are the best way to do this. Facebook is utilizing machine learning algorithms and data points like location, interests, and age to help customize ads to each user's interests. It allows businesses to target the right audience and increase ROI from their ads.
Automation and Artificial Intelligence (AI)
Automation is essential for businesses that want to save time and money on their Facebook Ads campaigns. Companies can significantly improve their return on investment by automating processes such as setting up campaigns, targeting audiences, and optimizing ad delivery.
AI technology is becoming increasingly popular and can use to help personalize ads and improve targeting. By leveraging AI, businesses can create more effective campaigns.
Video Ads
Videos are compelling for engaging audiences and driving conversions. Facebook has been introducing new video formats such as stories, collections, and carousels to help businesses create even more effective campaigns that stand out from the competition. Facebook provides a more attractive way to promote products and services than standard text or image-based ads. Video ads are a wonderful way to involve customers and stand out from the competition by creating more dynamic experiences.
Location Targeting and Targeted Ads
Location targeting allows businesses to reach potential customers based on where they live or work. It can be a terrific way to get people in local areas or those who may be interested in a particular product or service. Advertisers can also use location targeting to gain insights into the demographics and interests of their target consumers. It helps them craft more effective campaigns tailored to their target audience's wants and needs.
Targeting ads is vital for successful campaigns, and Facebook offers a variety of tools that allow businesses to target ads based on users' interests, demographic data, and location. Targeted ads can help companies save time, energy, and resources on marketing efforts because they know whom they want to reach with their message. Additionally, targeted ads allow companies to be more efficient in spending their budget, as only those consumers likely to be interested in a product or service will see the ad.
Native Ads and Influencer Marketing
Native ads are designed to blend seamlessly into the content users are already scrolling through on Facebook. These ads are often more successful than traditional banner ads as users are more likely to engage with them.
Influencers have become a powerful tool for businesses looking to reach new audiences and promote their products or services. As influencer campaigns become increasingly sophisticated, expect to see more enterprises partnering with social media stars in 2023 and beyond.
Read More:
Audience Insights
Marketers must understand how their customers interact with their ads, and Facebook is constantly improving its Audience Insights tool. This tool provides detailed analytics about your target market, including demographics, interests, and in-depth user data. With these insights, companies can more accurately target their ads and measure their effectiveness.
Chatbot Automation
Chatbots are quickly becoming a fashionable way for businesses to interact with customers on social media platforms like Facebook. With chatbot automation, companies can save time and money by automating customer service responses and engaging in conversations with potential customers. With chatbots, customers can get answers to their questions without ever needing to leave the platform.
Social Commerce Ads
Social commerce ads will become increasingly popular as more people shop online in 2023. These ads enable businesses to promote their products on social media platforms like Facebook and Instagram, which can help them reach potential customers who may not have found their products through traditional channels. These are the top rating Facebook advertising trends to watch out for in 2023. By keeping up with these trends, businesses can stay ahead of the competition and capitalize on emerging opportunities in the Facebook advertising space. Keeping an eye on these trends will also help enterprises maximize their campaigns' ROI and attract new customers who are more likely to become loyal customers.
Facebook advertising is here to stay. As a business owner, it is essential to keep up with the latest trends and use them to your advantage. By understanding these trends for 2023, you can create compelling and profitable campaigns. With these insights in mind, you will be well on your way to success.